This article will inform you about the Most Lucrative Business Ideas In Nigeria which are making millions every month to owners.
If you want to start your own business here in Nigeria, but do not know which one to go for, then worry no more.
In this piece, you will find a well-researched list of the top 11 most profitable business ideas in Nigeria.
As you all know, starting a business here in Nigeria is one bold step that requires proper guidance and research.
Once you hop into the wrong business, you can end up in absolute frustration.
This could lead to depression, which would in turn affect your overall business performance even more.
Gone are the days when getting a list of lucrative business Ideas meant seeing a professional business consultant.
Today, one can access the best information for free on the Internet.hi
However, this article is a perfect example of what I'm saying.
With so many jobless people here and there in Nigeria.
You can easily spot that the only way to break free financially is to set up your own Lucrative Business.
So, without wasting too much time.
Let us explore ten of the most lucrative business ideas that you can start here in Nigeria without hassle.
They are easy to start, and do not require jumbo capitals.
11 Most Lucrative Business Ideas In Nigeria in 2021
Here are the most lucrative business ideas In Nigeria
1.Snail Farming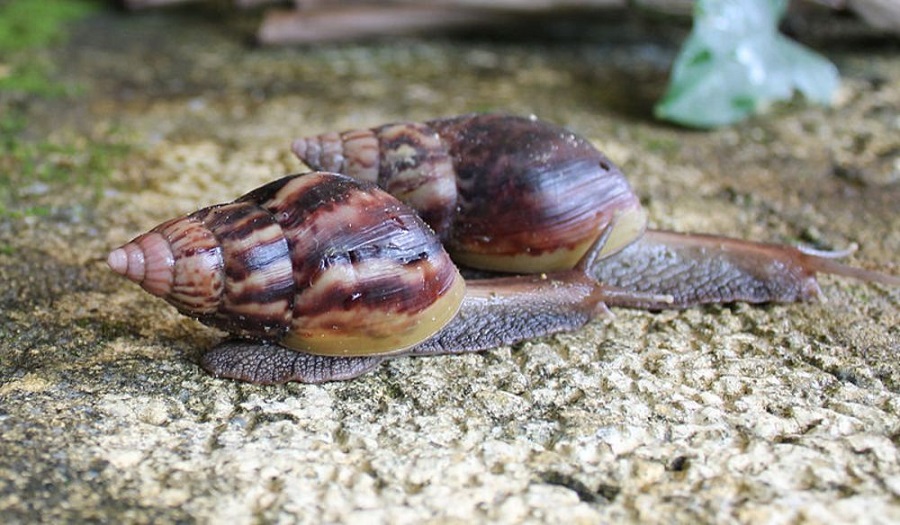 Snail Farming is one of the most profitable agro-based businesses that one can go into here in Nigeria.
The good news is, it's yet to be fully tapped.
Ranging from homes, and local restaurants, to major fast-food points and more.
The demand for snails in Nigeria is so huge.
That's why someone with a snail farm in Nigeria can easily make huge sales.
One good thing about training snails is how easy they are to feed.
You can feed snails with different kinds of food, ranging from pawpaw, cabbage, tomatoes, peeled cassava shafts, and more.
Judging from the perspective of expenses and flexibility.s
Snail farming is a very good business venture.
Nevertheless, the good news is that it still remains partially untapped here in Nigeria.
One can successfully start up a snail farm with even as little as #100,000.
Believe me, the profit is huge, as the demand for snails is very high in this part of the world.
2. Pure Water Business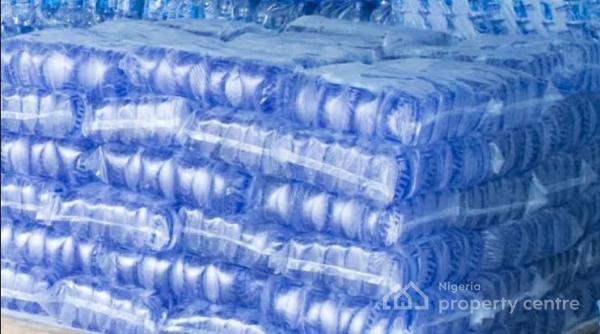 There is hardly a Nigerian who has never purchased a sachet pure water from local stores, or street hawkers.
This should tell you the nation wide demand for this product,and the earning potential it goeswith.
Starting your own pure water production company here in Nigeria can be very daunting.
But once it is fully set up.
You are prone to forget all the initial stress, as the profit is enough to overwhelm anyone.
To start this business, you need to first of all register your business name with CAC (Corporate Affairs Commission) here in Nigeria.
Get a site for your factory, drill a borehole and install the water purifying system.
Next is to get NAFDAC approval.
Now that you have the liecence to operate such business in Nigeria.
Move towards getting your bundles of nylons and a sealing machine.
You also need a steady power supply and vehicles for wider distribution of your products.
Like I have said earlier, starting your own pure water company requires a lot of hard work and resources.
But once it is done, it turns out to be one of the most lucrative business ideas out there.
If you are financially capable, you can give this a try.
3. Fashion (Tailoring)
If you have good tailoring skills, and a tailoring machine, then you are good to go.
All you will need is a tailoring shop, but if you do not have that yet, you can start out right from your home.
Truth be told!
Almost every woman loves to appear fashionable wherever they go.
So a good tailor with creative designs will most likely attract a lot of customers far and wide.
Tap into this business and you will see what I'm talking about.
4. Computer Training Center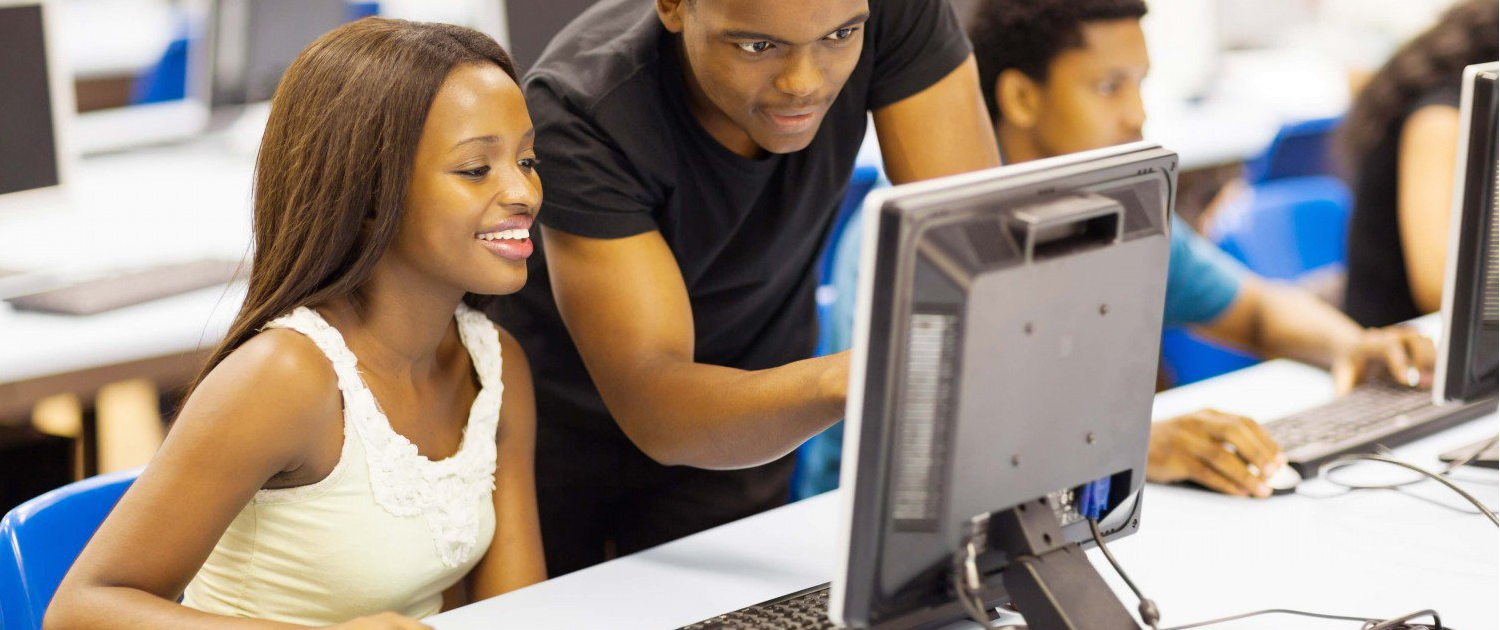 Do you have good computer skills?
If your answer to the aforementioned question is positive, then you are already wasting your time.
Starting a computer training centre is a very most lucrative business ideas In Nigeria.
To start a standard computer training centre here in Nigeria.
You will need the following;
A space (Store or room at least 14ft by 14ft)
At Least 4 desktop computers
One laptop computer
1 Deskjet colour printer
1 Laserjet photocopier
Two or more bundles of A4 paper
WiFi Router and Modem
Laminating Machine
Paper cutter
Spiral binding machine
Other General office supplies (Staplers, pins, etc)
Generator or Solar System
If you can come up with the requirements, then you are good to go.
You don't need to have all the tools listed above.
There are some smaller computer centres here in Nigeria who make huge profits with minimal equipment.
But to maximise your profits.
Consider starting out with all the items on the list and do not forget to place your center in a good position.
This will attract more customers.
5. Call Centre Business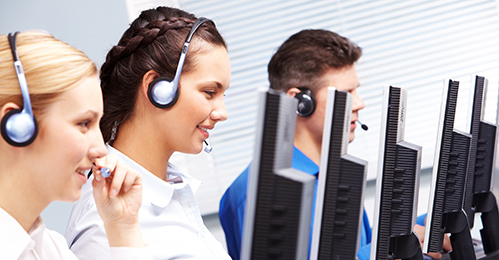 The call center agency business is yet another very good one to start here in Nigeria.
So, have you ever called the customer care unit of a company?
Your answer might be yes. Right!.
Now, this might be shocking because they are not direct employees of those companies like you have always thought.
That is the job of call centres.
So what is a call centre?
A call center is an office made up of people who are paid to answer and attend to huge amounts of customers on a company's behalf.
These people usually support the companies they represent, and they promote their products and services.
There are different kinds of call centers here in Nigeria.
To start a call center, you need to, first of all, pick a niche (just like blogging).
Register the name you wish to use with the Corporate Affairs Commission of Nigeria.
Obtain an NCC license, get a physical office, hire a team of professionals, and advertise your services nationwide.
A lot of people do not know about this business, but it remains one of the most lucrative business ideas in this part of the world.
6. Cake Business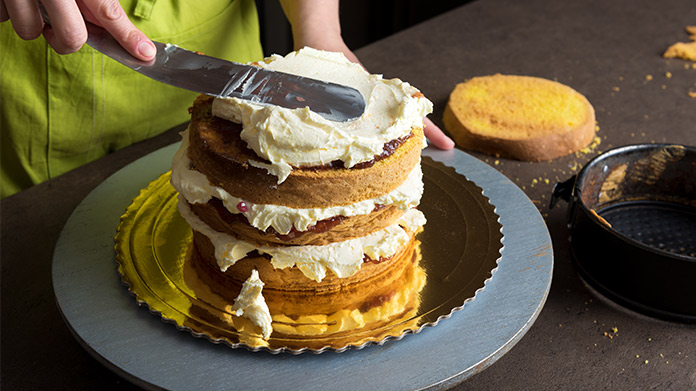 Do you know how to make cakes?
Real cakes with icing?
If yes, then this is one lucreative business idea for you.
There is always one celebration or the other here in Nigeria.
The demand for cakes is so high, that one can make all the gains in the world from this business, as long as they possess good cake making skills.
This is a business venture that you can start right from your home.
As long as people know about what you do, you will always receive calls or knocks from potential clients far and wide.
This business can be started with low capital.
You just need to make some sample cakes, take photos of them, and advertise to people both physically, and on social media.
Trust me, this business is full of profits and you can even have your own cake shop in no time.
7. Poultry Farming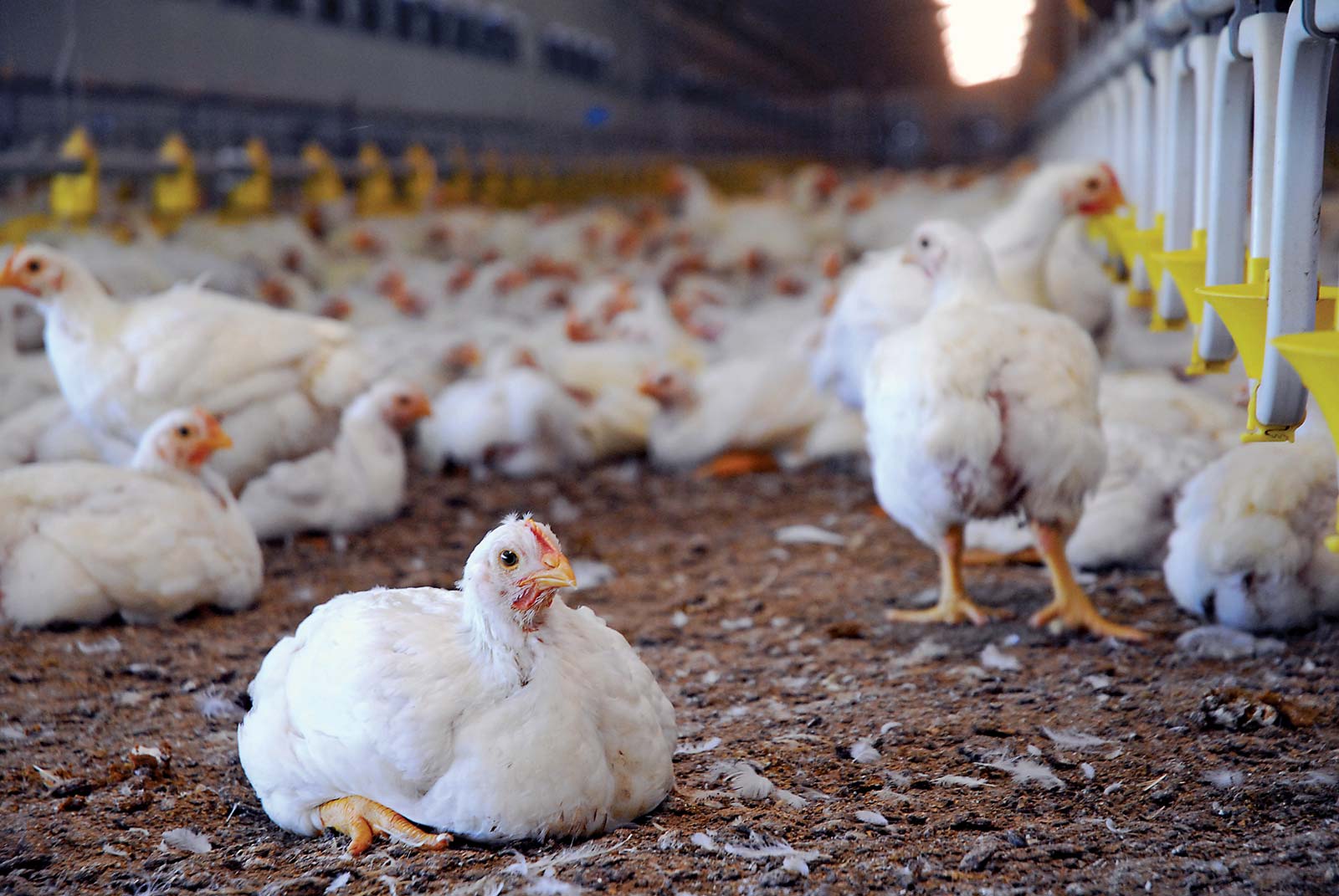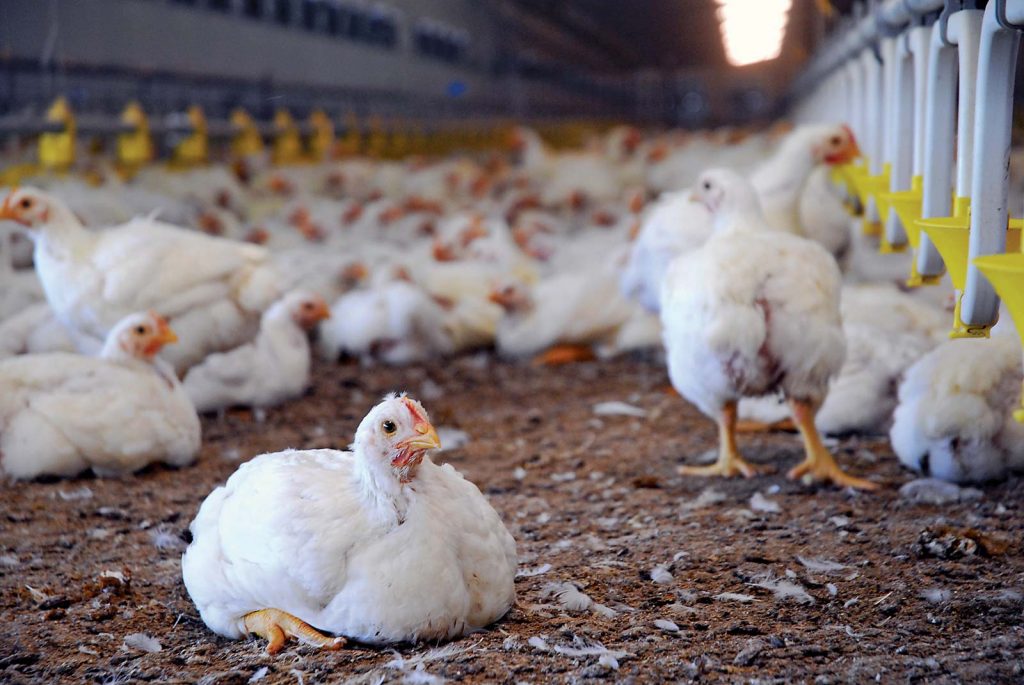 Starting a poultry farm is easy in Nigeria.
All you need to do is to make a decision on what you'd like to market to the public.
If you intend to sell eggs to the public, you should get enough layers.
Whereas if you need to sell meat to the public, then the broilers will do.
Good shelter is a very important factor when it comes to this business, so you have to be extremely careful, as birds tend to easily die of cold.
This is a very wonderful business you can start up today.
Fouls reproduce fast, and they tend they sell at a good rate.
A small scale poultry business can take you about #100,000 to start up, and it goes with so much profit.
Although this business is lucrative, there is a major turn off, as poultries stink to the core.
So you have to pick a perfect location for your farm, away from direct boundaries with living houses.
8. Ice Block Production
In a country like Nigeria where there is so much unsteady power supply.
Having your own iceblock producing factory will save a lot of others from stress in their individual businesses.
As an ice block producing company, you will never run out of customers.
However, most people who need ice blocks often use it for their daily businesses.
For Instant, selling cold pure water, selling cold drinks, preserving fish, and more.
The demand for ice blocks in Nigeria is surprisingly high, and that is why these companies never run out of customers.
You can start this business right away, as it is not too demanding.
All you need is a good cold room, or you can even start out with a big fridge and climb up the scale as you make small gains.
9. Furniture Making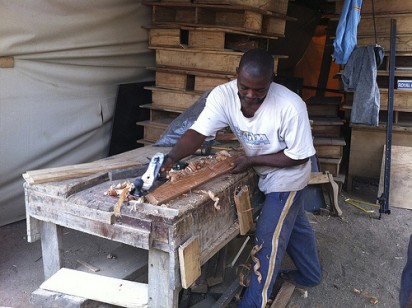 We all patronise furniture makers in Nigeria, and in fact the world at large.
Without these guys, no one will boast of a beautiful home.
If you are a good furniture maker, then you are already missing out.
You can start making furniture for people right away even before owning a shop to showcase your abilities to the public.
There is hardly a time you'd see a good furniture maker having so much free time in his shop.
There is always a job to complete, whether big or small and this racks in cash on a steady flow.
If you are good at this, then give it a try today.
Some furniture costs millions of naira to buy.
This should tell you how lucreative being a furniture maker can be.
10. Blogging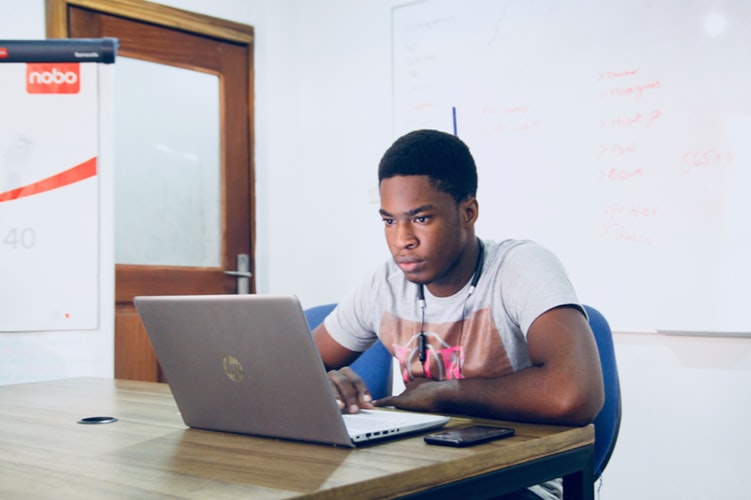 Believe it or not, blogging is another lucrative business idea that one can tap into both in Nigeria.
It even go a long way to be the source of many individual lifelyhood in the world.
When it comes to blogging, all you actually need is a good command of English, excellent writing skills.
You also need a good knowledge of the niche you intend to blog on.
Starting a blog is easy, and should take nothing more than #40,000 (Forty thousand naira).
You can even try out this business by signing up for any of the free blogging platforms to understand how this online money-making venture works.
Making profits from blogging is not a process that starts immediately.
But along the line, it turns out to be one of the most lucrative business ideas out there.
It goes with a bonus of flexibility as it can be successfully operated from the comfort of your home.
There are several rich bloggers in Nigeria who make so much right from the comfort of their sofas.
Blogging is an ever-profitable business idea that can be fully operated by anyone.
So, feel free to give it a try if you find it interesting.
11. Consulting Services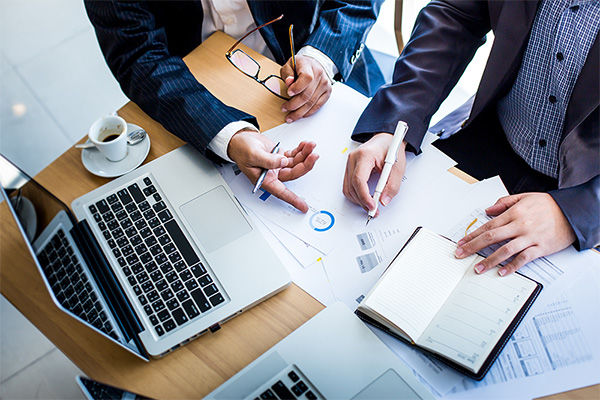 If you are greatly skilled in a particular field then you are already wasting your precious time.
However, you can become a very good service consultant and earn from it.
As a consultant, you can charge fees for your services, and trust me, there are millions of people out there who are willing to pay for the services of good consultants.
This is another business that is guaranteed to make you jumbo incomes in no time, as long as you are good at what you do.
Consultants can offer services and advice ranging from the fields of health & fitness, relationships, business, self-development, and more.
This is one profitable business that can be started with or without an office.
As long as you advertise your services to the right people, you will always have someone craving for your services.
Final Thought on the Most Lucrative Business Ideas
We believe you enjoy and love this article on the most lucrative business ideas in Nigeria.
These businesses can bring you more money more than you can ever be expected.
All that you need is, go through the list again, check on the one you can comfortably do.
The business idea you select most suits your lifestyle and experience.
If you find the business idea that meets your desire and you're good to go.
just start it!
Remember that "good things always start small".
Invest your time, energy, and resources to that business and you'll succeed.
Don't forget that location also matters when starting a business in Nigeria.
So, you can now see some of the most lucrative business ideas here in Nigeria.
Feel free to tap into any, as they are all guaranteed to make you good profits in no time.
If you have any questions and feedback about our post, kindly share it with us in the comment below.
You will appreciate it if you can share this article with your friends on social media.
We wish you Goodluck on your desire business idea.