Nicki Minaj Net Worth
Have you ever wondered how much Nicki Minaj is worth in cash?
Then you are reading the right post.
As you already know, Nicki Minaj is one of the foremost female rappers in the world today.
There is hardly any music lover who doesn't know this rapper.
She is one of the most popular female rappers in the world today.
In this article, we are going to look at the life of this legendary female rapper, and how much she has made in the music industry.
We all know that she has made millions of dollars from the music industry, but how much exactly are we talking about?
That is what we are going to find out in this article.
Without taking any more of your time, let us get down to business.
Biography of Nicki Minaj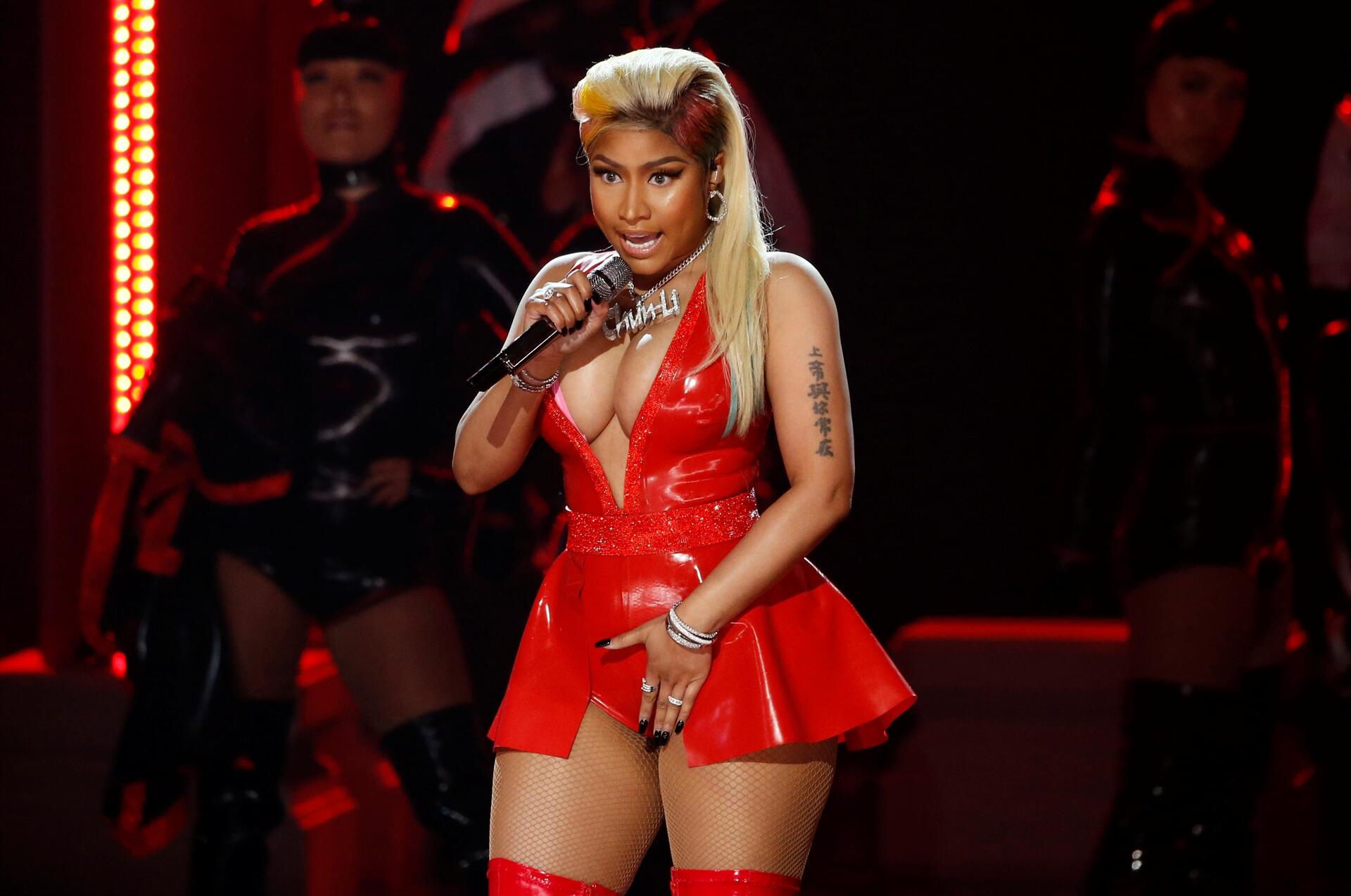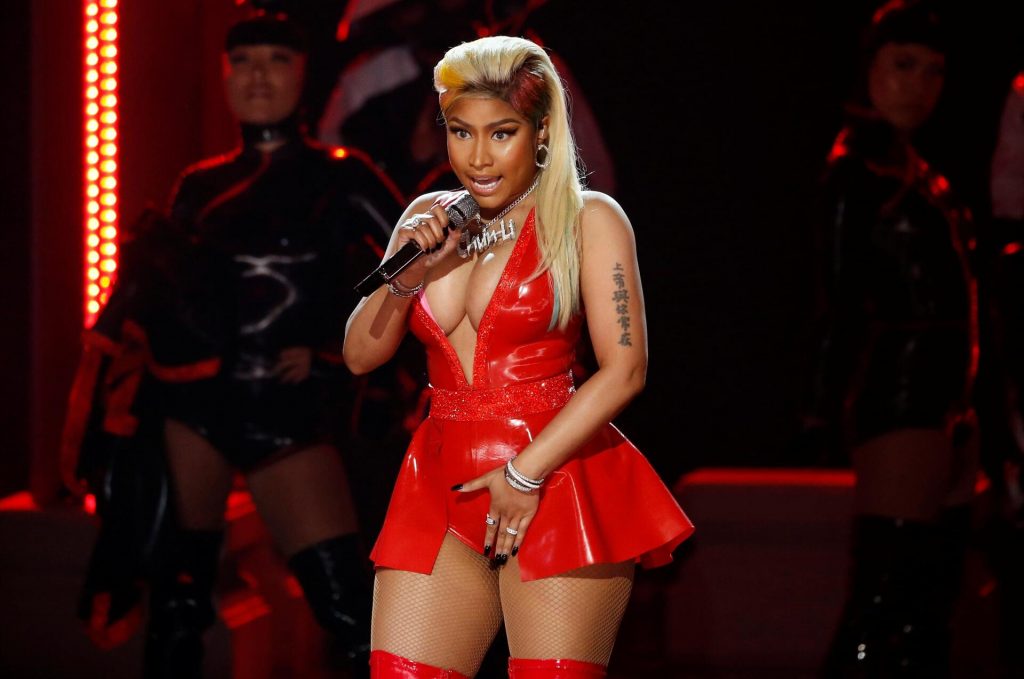 Onika Tanya Maraj-Petty (aka Nicki Minaj) is an American singer, rapper, songwriter, and actress who was born on the 8th of December 1982.
She was born in the Port of Spain and raised in New York city.
Over the years, she gained fame after she released her first set of mixtapes during the period of 2007 to 2009.
Early Life
Onija Tanya Maraj was born to Robert Maraj and Carol Maraj who were both gospel singers.
While she was still younger, her father was a drug and alcohol addict who had a temper issue.
He even burnt down their house back in 1987.
Nicki has a total of four siblings.
She has an older brother called Jelani, an older sister called Maya, a younger brother called Micaiah, and also a younger sister called Ming.
While she was still a young child, she lived with her grandmother in Saint James.
Later on, her mother brought the family to New York where she had enrolled in Monroe College.
Nicki Minaj was actually only five years old when she moved to New York with her family.
In New York, her family had a house on 147th Street.
After a while, she gained admission into the Fiorello H. LaGuardia High School of Music and Art.
This is a school which focuses on performing arts and visuals.
After she graduated, she initially wanted to become a full time actress.
After struggling with her acting career for a while, she worked as a waitress at a Red Lobster in the Bronx, but she was later sacked for the discourtesy of customers.
Furthermore, she said she was fired from about 15 jobs for similar reasons.
Nicki Minaj Career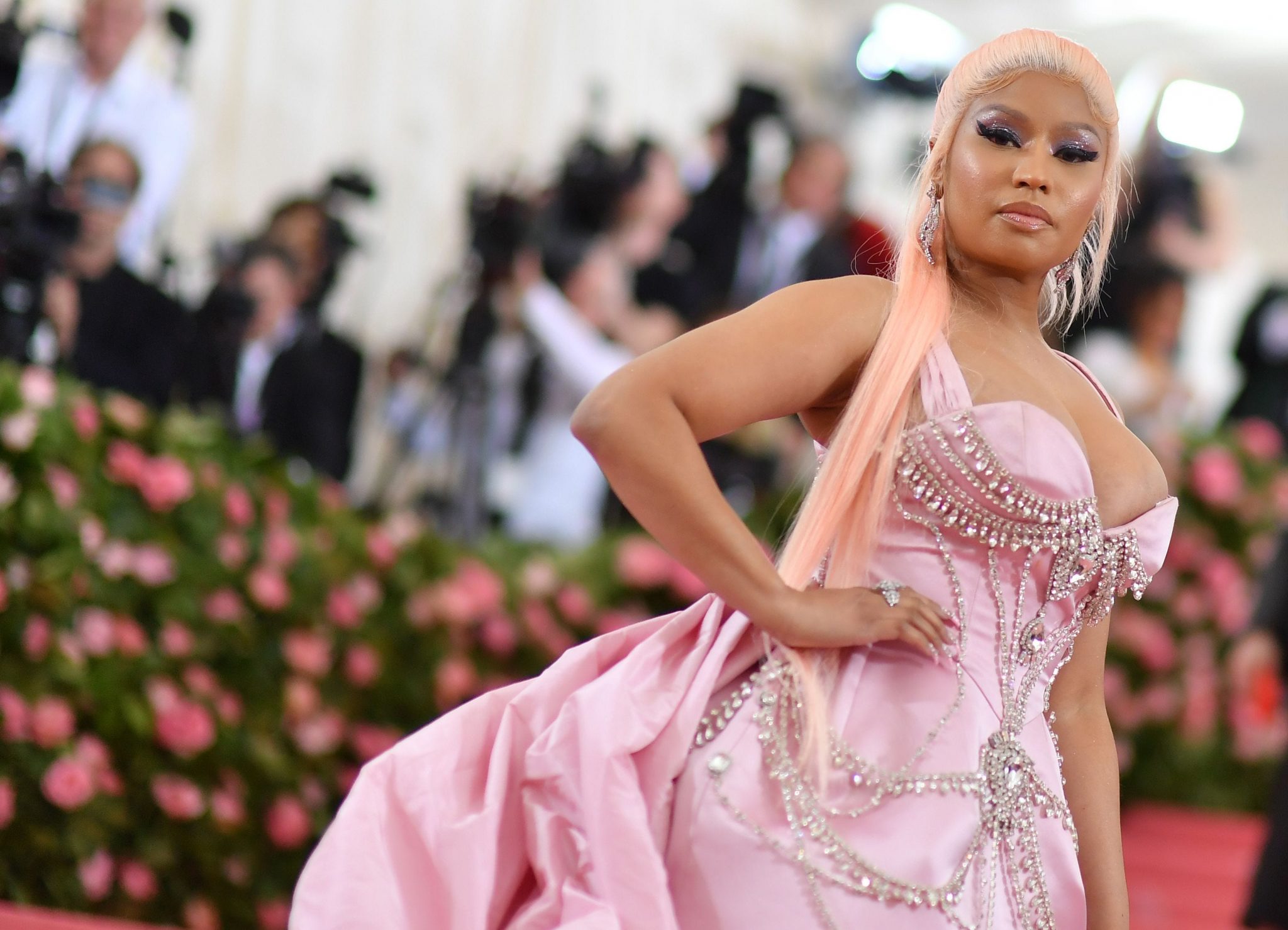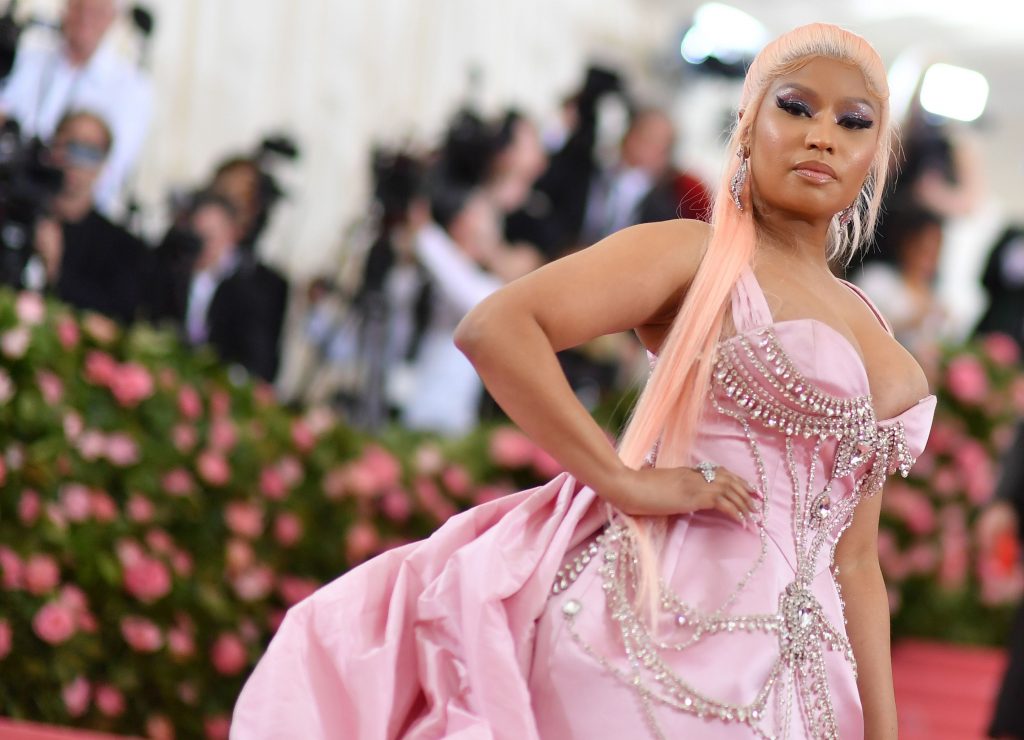 Nicki Minaj actually started her music career when she signed a deal with Brooklyn Group Full Force.
This was where she rapped as part of a quartet that was called 'The Hood stars'.
This group was made up of LouStar, Scaff Breezy, and 7even Up.
Back in 2004, this group recorded the intro song for WWE Diva Victoria.
This song was titled 'Don't Mess With Me', and it was featured in Vol. 6 of the compilation album called ThemeAddict: WWE The Music.
Nicki Minaj later left Full Force and started to upload her songs on her profile in 'MySpace'.
She sent several of her musical works to different people in the music industry.
During this period, Debra Antney was her manager.
Later on, Fendi who was the Chief Executive Officer of Dirty Money Entertainment signed Nicki on a 6-months contract.
During this period, she used the nickname 'Nicki Maraj'.
As time went on, she later changed this to Nicki Minaj.
According to the singer, Fendi flipped her name from Maraj to Minaj.
It was said that he changed her name due to her music flow.
In 2007, Nicki Minaj released her first mixtape which was titled 'Playtime Is Over'.
After the success of this mixtape, she released another the following year (2008).
This one was titled 'Sucka Free'.
This was when she won the Award for the Female Artist of the Year at the 2008 edition of the Underground Music Awards.
In 2009, she dropped her third mixtape and titled it 'Beam Me Up Scotty'.
This mixtape received good playtime on MTV and BET.
A track from this mixtape made it to the number 20 spot on the U.S Billboard Hot Rap Songs Chart.
Aside from that, this mixtape went on to chart in different music tables across the world.
When Lil Wayne discovered Nicki in 2009, he signed her into his Young Money Entertainment.
Just a few months later, she appeared in several major musical projects.
She also appeared with the likes of Trane and Gucci Mane on the Remix of Yo Gotti's '5 Star Bitch'.
She also appeared in a couple of other musical works including the 'We Are Young Money' compilation album in 2009.
Their parent album actually reached the number nine spot on the US Billboard 200, and it was also certified gold by RIAA.
Nicki Minaj Albums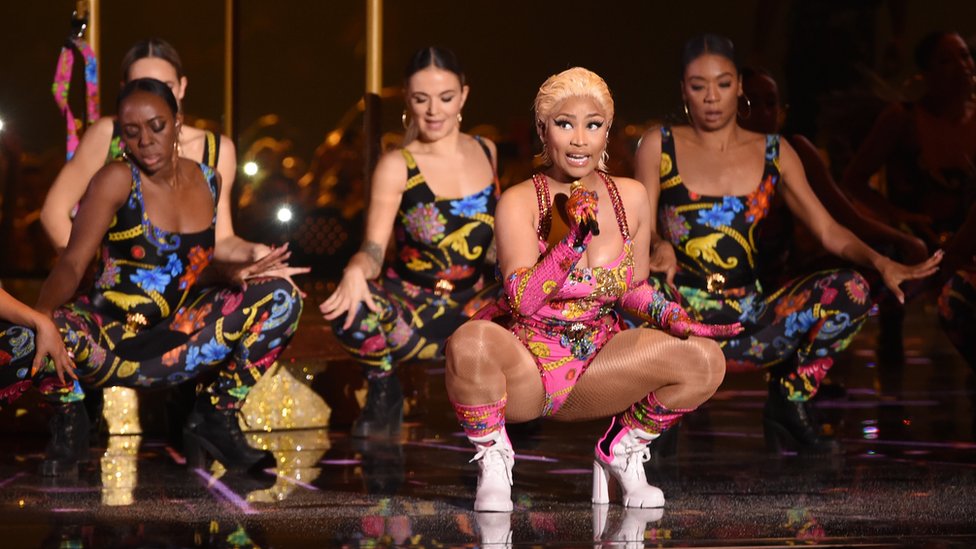 Nicki has released a total of four studio albums.
Here are the list of Nicki Minaj Albums overtime
1. Pink Friday – 2010
This is her first solo album, and it was released in 2010.
2. Pink Friday: Roman Reloaded – 2012
Following the worldwide success of Pink Friday, Nicki Minaj released a follow up of this album in 2012.
This album was titled 'Pink Friday: Roman Reloaded'.
Just like the previous one, this album was also a major success for the singer.
It featured tracks that debuted in top positions in several charts worldwide.
3. Pinkprint – 2014
In 2014, Nicki Minaj released another album titled 'Pinkprint' following her break up with her longtime boyfriend.
Most tracks in this album are said to have been influenced by her break up with him.
4. Queen – 2018
In 2018, Queen released another successful album.
This album was titled 'Queen', and it went viral immediately after its release.
This album sold millions of copies worldwide, and it received so many major awards.
This is actually her latest album project.
Awards and Nominations
Over the years in the music industry, Nicki Minaj has won several awards and nominations.
She has won ten BET Awards, five MTV Europe Music Awards, one Soul Train Music Award, seven BET Hip Hop Awards, six American Music Awards, and a whopping ten Grammy Nominations.
Aside from these major awards, Nick Minaj has also won several other awards not mentioned here.
As a very successful singer, she continues to bag major awards.
Private Life
In Nicki Minaj's 'All Things Go', she revealed that while she was a teenager, she had an abortion.
She said this actually haunted her, but she still stands behind her decision.
Earlier in her career as a musician, she also claimed to be bisexual.
However, she later stated that she only said that to get attention.
Recently in 2020, she re-addressed the issue about her sexuality.
She stated in one of her verses that she used to be bisexual, but she is now hetero.
These lyrics sparked some controversy especially from the LGBTQ community in the United States.
Back in 2014, she broke up with her former boyfriend Safaree Samuels.
He was actually her longtime boyfriend who started dating back her in 2000.
So many tracks in her album titled 'PinkPrint' were said to have been from inspirations she got from her break up.
In 2015, she started dating the American rapper 'Meek Mill'.
In 2017, she aired the news of their break up.
Later on, she began to date her childhood friend named 'Kenneth'.
A while later, they filed for a marriage license in 2019 and announced that they are officially married barely three months later.
In November 2017, Nicki Minaj's brother was arrested for predatory sexual assault on a child.
In 2020, he was sentenced to 25 years in prison by the Nassau County Supreme Court Judge called Robert McDonald.
Recently in 2020, she announced on Instagram that she would soon be a mother.
A few months later, she gave birth to a bouncing baby boy.
Nicki Minaj Movie Appearances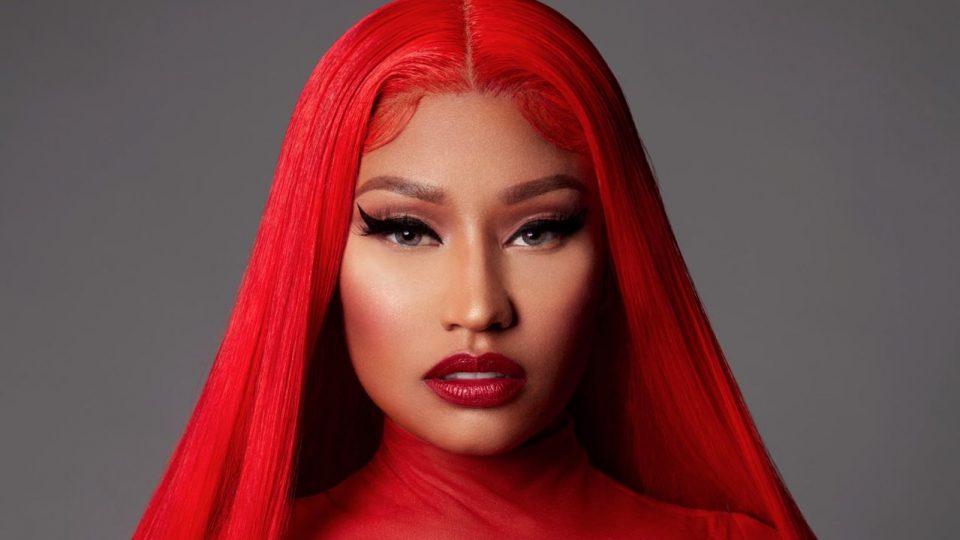 As an actress, Nicki Minaj has featured in several movie projects both as an actress and a voice-over artist.
Some projects in which she has featured in are:
The Ice Age: Continental Drift (2012)
The Other Woman (2014)
Barber Shop: The Next Cut (2016)
The Angry Birds Movie 2 (2019)
Philanthropic Works
Back in 2017, she announced via her Twitter handle that she would pay for the college tuition fees and student loans of 30 of her fans.
She later fulfilled her promise by providing 30 of her fans with school needs ranging from $500 for supplies to about $6,000 for tuition fees.
She even promised to attend to many others who also made requests.
That same month, she revealed that she is a cash donor to one Indian village.
She further said her pastor Lydia Sloley helps her to make these donations.
Her donations have helped this village to get a tailoring school, a decent computer center, and also two water wells.
In 2017, she also donated $25,000 to the Red Cross.
This was following a social media challenge that was set up by the American actor 'Kevin Hart'.
Aside from these, Nicki Minaj has contributed and donated to several human welfare initiatives.
Nicki Minaj Cars, Assets & Mansions
As a rich rapper, Nicki Minaj owns a lot of luxury assets including cars, houses, and more.
Cars
Nicki owns the following cars:
Rolls Royce Cullinan
Lamborghini Aventador
Maybach 62s
Bentley Continental GT
Mercedes Benz SLS AMG
Houses
Back in 2016, Nicki Minaj and Meek Mill used to rent a mansion in Beverly Hills.
This mansion was said to worth a whopping $35,000 per month.
This house is actually a world class house with several modern facilities.
When she broke up with Meek Mill, he moved out from this mansion, and it fully became Nicki's.
However, she also moved out of this mansion in 2018.
Today, she owns several real estate projects across America.
What is Nicki Minaj Net Worth?
With several lucrative endorsement deals, music sales, and royalties, Nicki Minaj is indeed one of the richest rappers in the world today.
Currently, Nicki Minaj has an estimated net worth of $85 Million Dollars.
Conclusion Of Nicki Minaj Net worth
From this wonderful article, I believe you have discovered a lot of interesting facts about the singer 'Nicki Minaj' and her current net worth.
If you enjoyed this article, then remember to drop your comments below.
Source: thingstoknow.com.ng