So, what is Olamide net worth in 2021?
When it comes to street bangers, we all know that the singer Olamide is one of the most consistent in Nigeria.
The singer is so talented, that he is now referred to as the father of street music in Nigeria.
There is hardly anyone who haven't heard of Olamide in a Nigeria.
He is indeed one of the biggest artists in the country.
In this article today, we will look at the biography of this singer, his net worth, and many more things.
If you are a fan of Olamide, then feel free to read on, as you will surely discover a lot of mindblowing facts about the singer.
So, without taking any more time, let us look at this singer.
Olamide's Biography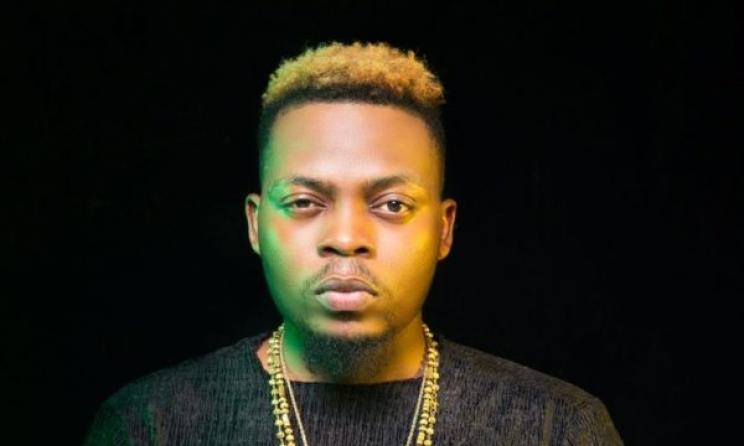 Olamide Adedeji (aka Baddo or Olamide) is a Nigerian singer, rapper and songwriter.
He was born on the 15th of March 1989.
He is one of the few Nigerian artistes who have remained consistent in the industry over the years.
Though Olamide often sings and raps in his local Yoruba dialect, his songs are widely accepted all around the nation.
Most of his songs are street bangers, and he is the brain behind the most popular Nigerian dance steps today.
Today, Olamide is the founder of the famous YBNL Nation.
This is a record label that has produced several artists like Lil Kesh, Adekunle Gold, and Fireboy.
Being a very popular singer, Olamide has signed so many lucrative deals with several companies over the years.
Today, he is even regarded as one of the richest artists in the country.
Early Life
The singer Olamide was actually born in Bariga, Lagos State, Nigeria.
After his primary and secondary education, Olamide furthered his education at the Tai Solarin University of Education.
Olamide is an experienced Nigerian musician who has been in line for a very long time now.
Although he had a passion for music at a very early stage in life, he began his professional career about a decade ago.
Ever since, this singer has continued to drop hit songs for his fans.
Music Career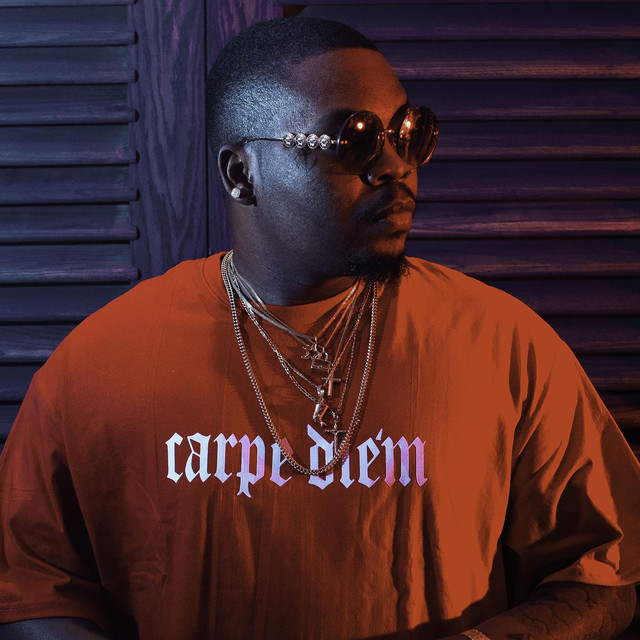 Olamide started his music career when he was signed to Coded Tunes Record Label.
This record label is owned by ID Cabasa, and it was managed by Tony Payne during that period.
While at Coded Tunes, the Olamide started by dropping his first single in 2010.
This song was titled 'Eni Duro'.
Later on that same year, he performed at the Hip Hop World Awards.
This was his debut year in the industry and it marked the beginning of his success.
The following year (2011), Olamide dropped his first studio album which he titled Rapsodi.
This was also his last album with the Coded Tunes Label.
In 2012, the singer left the Coded Tunes Label and established his own label which he named YBNL Nation.
In YBNL Nation, Olamide continued to drop back to back hit songs and albums.
Over the years, he has even helped a lot of upcoming artists in the industry.
Today, both Lil Kesh, Adekunle Gold, and Fireboy owe their fame to Olamide who singed them under his record label at different times.
Fireboy is Olamide's most recent signing.
The likes of Lil Kesh and Adekunle Gold have all left the YBNL Record for their own records labels.
Today, Fireboy is one of the most promising new acts in the country, and all thanks to his boss Olamide for creating a platform for him.
Full List of Olamide Albums
Through his career as a musician, Olamide has dropped so many albums.
He has released a total of 10 albums, and one EP.
Here is a list of Olamide's albums till date:
1. Rapsodi (2011)
Rapsodi is Olamide's first album project.
This album was released in 2011, and it really shot him high in the music industry.
The lead track of this album is 'Omo To Shan'.
This track featured on numerous radio stations across the country.
In this album, he collaborated with other Nigerian musicians like Wizkid, D'Banj, 9ice, Reminisce, ID Cabasa, and more.
This was the last major musical project he carried out under the Coded Tunes Record Label.
2. YBNL (2012)
After leaving the Coded Tunes Label in 2012, Olamide started his own record label called YBNL Nation.
Same year he established this label, he dropped an album called YBNL.
This was named after his record label.
The production work of this album was handled by ID Cabasa, 2Kriss, Pheelz, and Tyrone.
This album featured the likes of Tiwa Savage, Reminisce, Davido, Dammy Krane, Kayswitch, Base One, and a host of others.
This album was fully carried by the hit singles Ilefo Illuminati, First of All, Voice of the Street, and also Stupid love.
3. Baddest Guy Ever Liveth (2013)
After so much success from the YBNL album, Olamide dropped a new album the following year.
This album is the popular album titled 'Baddest Guy Ever Liveth'.
It is also shortened as BGEL.
He dropped this album on the 7th of November 2013.
Just like his previous album works, 'Baddest Guy Ever Liveth' featured a couple of guest artists.
Some of them are; Ice Prince, Banky W, Viktoh, Phyno, Ketchup, Pheelz, and a host of others.
Except for one track titled 'Sitting on the throne', the whole of this album was produced by Pheelz.
This wonderful album contained hit singles like Durosoke, Eleda Mi O, Turn Up, and Yemi My Lover.
After its release, this album ranked as the 12th best album of 2013 on the Afrikka Radio's Top 12 Best list.
This album went ahead to win several nominations and awards like the 2014 Nigerian Entertainment Awards for the Best Album of the Year.
It was also nominated in the category of Best Album of the year at the City People Entertainment Awards.
Furthermore, this album bagged the famous Headies Awards for Best Rap Album and also Album of the Year in 2014.
4. Street OT (2014)
While his previous album was still busy nagging awards, Olamide dropped another which he called Street OT.
This was released on the 14th of November 2014.
This album featured popular hits like Story for the gods, Street OT, and Goons Mi.
It also featured other artists like Don Jazzy, Phyno, Lil Kesh, Reminisce, Chinko Ekun, and many others.
The production works of the album were handled by Young John, B-Banks, and Pheelz.
He said the concept of the album was just to glorify and show his unending love for the streets.
5. 2 Kings (2015)
2 Kings is a collaborative album that was released by Olamide and Phyno.
This album was released through iTunes and Cloud9.
It was announced by both artists on social media on the 1st of April.
The album is a collaborative work by Phyno's Penthauze Music, and Olamide's YBNL Nation.
This album was also a success, and it featured major singers like Wizkid, Storm Rex, Lil Kesh.
This project also featured producers like Young John, Pheelz, and a few others.
Before this album was dropped, both singers had already been collaborating on some songs like Dope Money, Ghost mode, and more.
6. Eyan Mayweather (2015)
On the 23rd of November 2015, Olamide again dropped another album called Eyan Mayweather.
This was released completely by the YBNL Nation, and its production work was handled by the likes of Young John, Pheelz, B-Banks, and ID Cabasa.
This album had a total of 21 tracks without a single collaboration.
7. The Glory (2016)
The album titled The Glory is actually Olamide's sixth studio album, and it was released in December 2016.
With production from Pheelz, this album has a total of 16 tracks.
The album featured singers like Burna Boy, Wande Coal, Akuchi, and a host of others.
As usual, this album was also a success, and it was widely accepted across the nation.
8. Lagos Yawa (2017)
Following the success of 'The Glory', came 'Lagos Yawa'.
This is Olamide's seventh studio album, and it was released in 2017.
By this time, Olamide had already gained a reputation in the country for dropping studio albums on a yearly basis.
This album was also a success, and it continued to boost him higher in the industry.
9. YBNL Mafia Family (2018)
YBNL Mafia Family is another album project that is worth mentioning here.
It was released in 2018, and it contained several hit singles which quickly became anthems across the nation.
After releasing this album, the singer changed his usual culture of releasing studio albums on a yearly basis.
He did not release any studio album in 2019.
10. 999 EP
This is not actually an album.
It is an EP project, but it contained 9 songs.
This was a surprise release in early 2020, and as usual, the production work of this piece was majorly done by Pheelz.
The album featured guest appearances from peopke like Phyno, and many others.
It also featured appearances from Olamide's son called Maximiliano.
Though this was reviews as an average project by so many internet influencers, it remained a valued project to Olamide's fans.
The EP is completely a rap project, and the singer was commended for doing that.
This EP contained songs like Warlords, No Time, Billion Talk, and more.
11. Caper Diem (2020)
While everyone was busy thinking that Olamide's EP would be all for the year, he dropped a studio album titled Caper Diem on the 8th of October 2020.
This is his most recent album project, and it is making waves all over the nation.
This contains 12 tracks, and collaborative works with Omah Lay, Bella Shmurda, Phyno, Fireboy DML, Bad Boy Time, Peruzzi, and more.
On the production, this album was handled by Pheelz, Young John, ID Cabasa, VStix, and P.Prime.
These are the album works of the singer Olamide.
Aside from these albums, he has dropped several hit singles which have turned to household tunes across the nation.
Endorsement Deals
Just like other popular stars, Olamide has bagged a lot of lucrative endorsement deals over the years as a musician.
Although we do not know the exact worth of his endorsement deals, we surely know that this singer makes millions of Naira from them on a yearly basis.
Today, Olamide is a brand ambassador for major Nigerian companies like Globacom, Guinness, iTel mobile, and even the American vodka company called 'Ciroc'.
Olamide's Cars, Assets & Mansions
As a rich musician, Olamide owns numerous luxury cars and most of them are not even known to the public.
Here are some of Olamide's cars and worth.
Mercedes Benz G-Wagon (#25 Million+)
Used Rolls Royce Phantom (#200 Million+)
Range Rover Sport V8 (#90 Million)
These are some of his major cars.
There are many others which the singer actually owned, but they are not well known to the public.
Olamide Houses
Although we do not know the real worth of his mansions, the singer is said to have two mighty mansions.
One of them is located in his birthplace 'Bariga', while the other is located in Lekki Phase 1.
Olamide Net Worth in 2021
Now, to the big question.
What is Olamide net worth?
Currently, the singer Olamide has an estimated net worth of a whopping $12 Million dollars.
This make him one of the top 10 Richest Nigerian musicians.
Summary of Olamide Net worth
So far, that is all we have on the singer 'Olamide'.
Feel free to air your thoughts about the Olamide net worth on the comment session below.
Do have a nice day!
Source: thingstoknow.com.ng