What Is Sabinus' Net Worth?
Oga Sabinus has a net worth of $500,000.
He is on par with some of Nigeria's richest actors and actresses, and also musicians.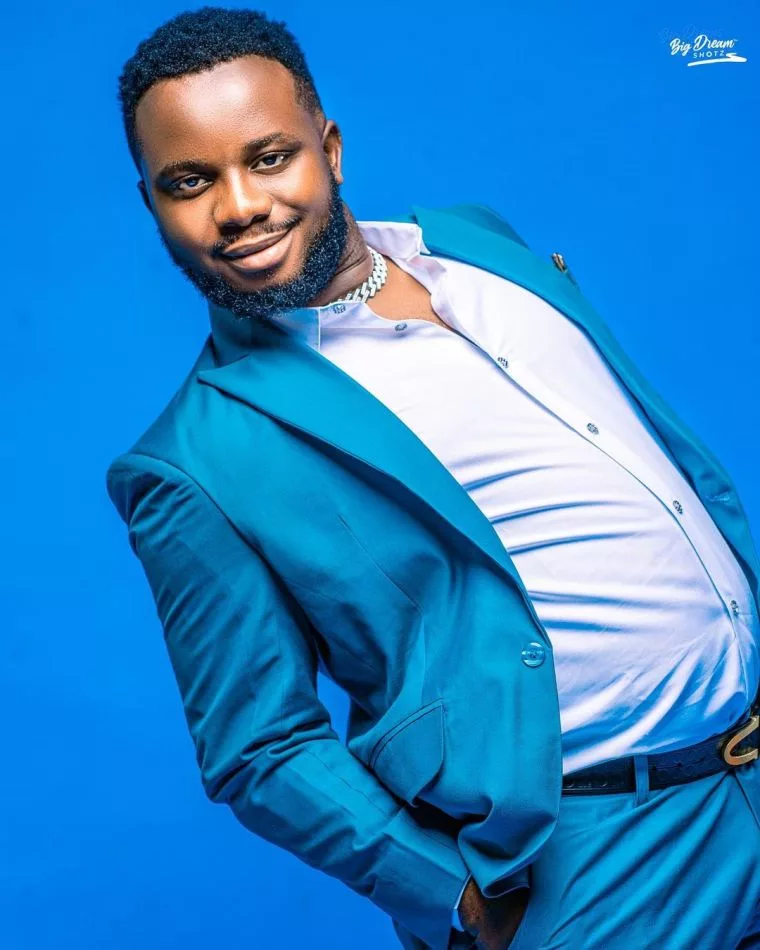 Oga Sabinus: Image Source
Which Country Is Sabinus From?
Emmanuel Chukwuemeka Ejekwu, known as Mr. Funny or Oga Sabinus, is a Nigerian comedian, actor and skit maker.
Where Is Sabinus From In Nigeria?
Oga Sabinus is from Port Harcourt, Rivers State, in the Niger Delta region of southern Nigeria.
Which Town Is Sabinus From?
He is from Ikwerre, Rivers State, in the south southern part of Nigeria.
Is Sabinus An Ambassador For Dangote?
Sabinus has an ambassadorial deal with popular refinery merchant, Dangote Group.
Who Is Sabinus' Wife?
Oga Sabinus is not married, however, he is in a serious relationship with his girlfriend, and her name is Ciana Chapman also known as Mercy Inyama.

Mr. Funny and Ciana have been dating for close to 10 years now.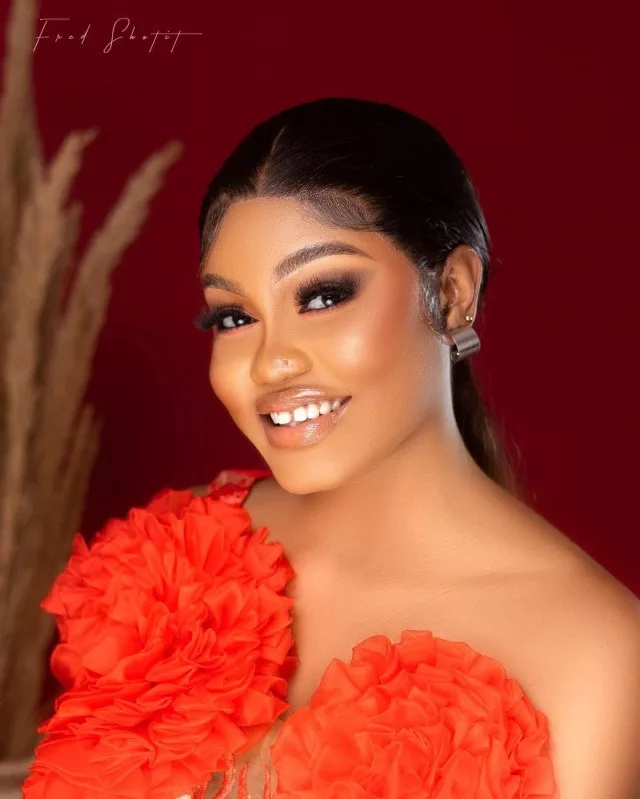 Ciana Chapman: Image Source
Sabinus met her in UNIPORT and they were in the same department of Linguistics in the University of Port Harcourt.
She is from Abia State, and they have been dating before Mr Funny had his first breakthrough.
She is into the fashion business and she's the CEO of Ciana's Fashion, a women-ready-to-wear and bespoke brand. 
She's 27 years old. She was born on May 5 1995.
Last year, Mr. Funny got her a car and has been one of the biggest supporters of her business. Their love is one that will inspire a lot of people.
How Many Cars Does Sabinus Have?
He has two cars.
Mercedes Benz GLK
The 27-year-old comedian has a beautiful whip he recently got last year.
Mr. Funny purchased a stunning Mercedes Benz SUV which he acquired for millions of naira.
He didn't hesitate to share lovely pictures of himself posing beside his car on Instagram.
He wrote: 'New Whip Alert_ Thanks to God and my lovely fans #OGA SABINUS'.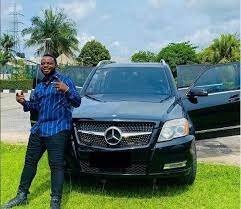 Oga Sabinus' Mercedes Benz GLK: Image Source
Mercedes Benz GLE SUV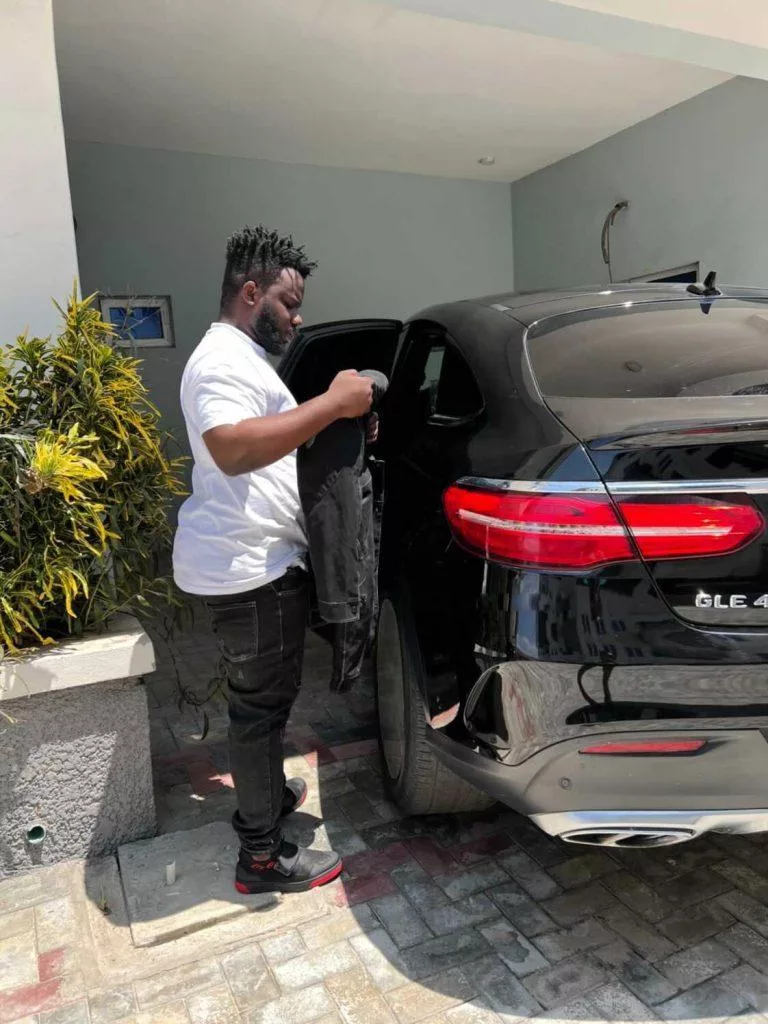 Oga Sabinus' Mercedes Benz GLE SUV: Image Source
Where Is Sabinus House?
In some viral images on social media, Sabinus shows photos of his new mansion, which has a customized swimming pool with his stage name engraved in it.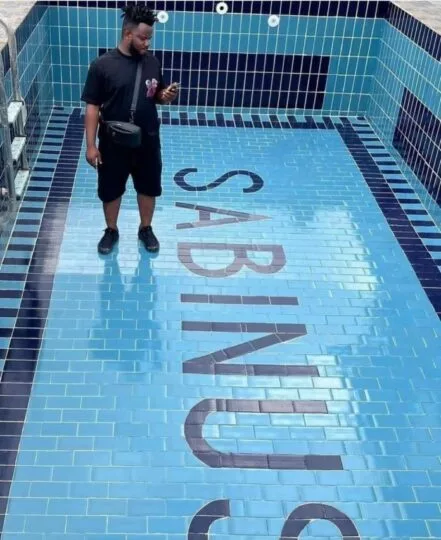 Oga Sabinus' House: Image Source
How Old Is Sabinus?
He is 28 years old.
He was born on the 30th of January,1995.
How many Awards Has Oga Sabinus Won?
He has won a total of 3 awards which are The Online Content Creator Of The Year at the Africa Magic Viewers Choice Awards in 2022, The Most Creative Social Media Personality at the DENSA Awards in 2021, and The Top Prize For Content Creation In Africa at the 2023 Rwanda International Movie Awards.
Who Are Oga Sabinus' Parents?
They are Mr. and Mrs. Ejekwu.
What Was Oga Sabinus' Educational Background Like?
Mr. Funny had his primary and secondary school education in Rivers State.
He studied Linguistics and Communication Studies at the prestigious University of Port Harcourt.
According to Sabinus the comedian, his father had initially preferred he study Law at the university. But he wanted to study Linguistics.
What Has Oga Sabinus' Career Been Like?
Mr Funny's career started in 2015 but he began to see mainstream success in 2019.
He was nominated in the 2021 maiden edition of The Humor Awards Academy alongside fellow comedian Basketmouth.
Mr. Funny discovered his comedy talent at a young age.
He began actively doing comedy skits while he was in university.
Soon, his inclination towards comedy blossomed into professional practice.
Known as the class jester, Oga Sabinus delved into standup comedy and online skits in 2015.
However, Oga Sabinus left Port Harcourt for Lagos to seek greener pastures.
On arrival, Oga Sabinus started acting skits and soon, one of Nigeria's richest musicians and talent manager, Don Jazzy, reposted Mr. Funny's content.
This was in 2015 during a particular School Student Union week.
Mr. Funny decided to pursue his career further by uploading various comedy skits on his social media handles, especially Instagram.
Soon enough, he started getting noticed by top Instagram influencers who started sharing his skits.
His followers on the platform grew.
Mr. Funny broke into the comedy industry in 2019.
His popularity has earned some notable recognition.
Oga Sabinus is the brand ambassador for a popular betting site, Oddstacks, and many others.
Some of his role models who have influenced him in his comedy career are Mr. Ibu and Charles Inojie.
He won the Best Male Skit Maker category in the Legit.ng Awards 2022.
He was nominated alongside Funnybros, Mr. Macaroni, and Broda Shaggi.
Mr. Funny has also been featured in multiple Nollywood movies, the likes of 'Billionaire's Bride', 'Man of War, etc.
In May 2022, Mr Funny sued two Nigerian food companies for allegedly using his image and catchphrases without his permission.
Specifically, Friesland Food allegedly used the trademarked phrase "something hooge" to advertise their Peak Milk product, while UAC used an animated image of Mr. Funny in ads.
In September 2022, Mr. Funny made his London debut as Oga Sabinus at The Lighthouse event centre.
Is Oga Sabinus On Instagram?
Yes, Oga Sabinus is on Instagram as @mrfunny1-.
He has a total of 3.7 million followers on Instagram.
Conclusion
Oga Sabinus has proven to be one of the most consistent and successful comedians in Nigeria.
We have seen that through his creative works and awards.