"How much does each rank in the Nigerian Navy get in salary per month?" The Nigerian Navy, like every other branch of the military and law enforcement, has a payment system.
The top levels, as predicted, earn more than the lowest ones. If you are here to find out their salaries, ranks, and how to join the Nigeria Navy, then continue reading to find out the answer to this and other questions in this post.
Nerian Navy's ranks
The Nigerian Navy's ranks are divided into two categories: commissioned officers and non-commissioned officers. In the following half of this piece, we'll go through the various ranks in each category in greater detail.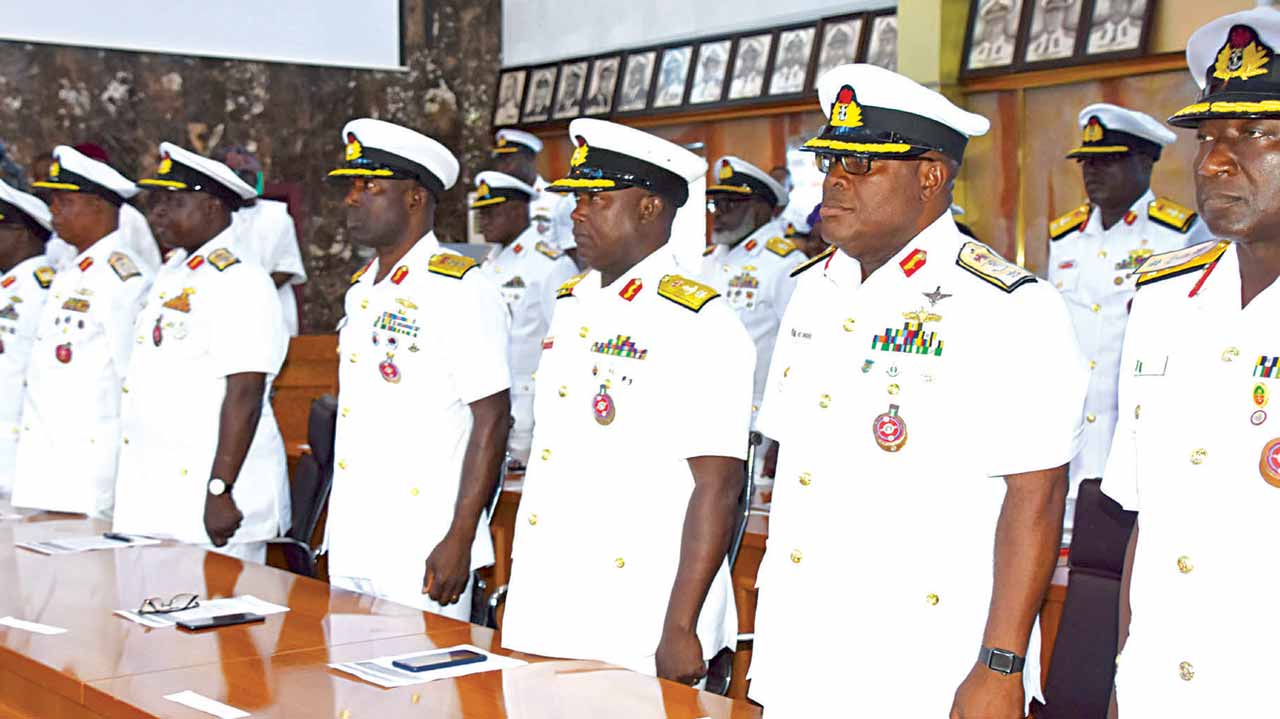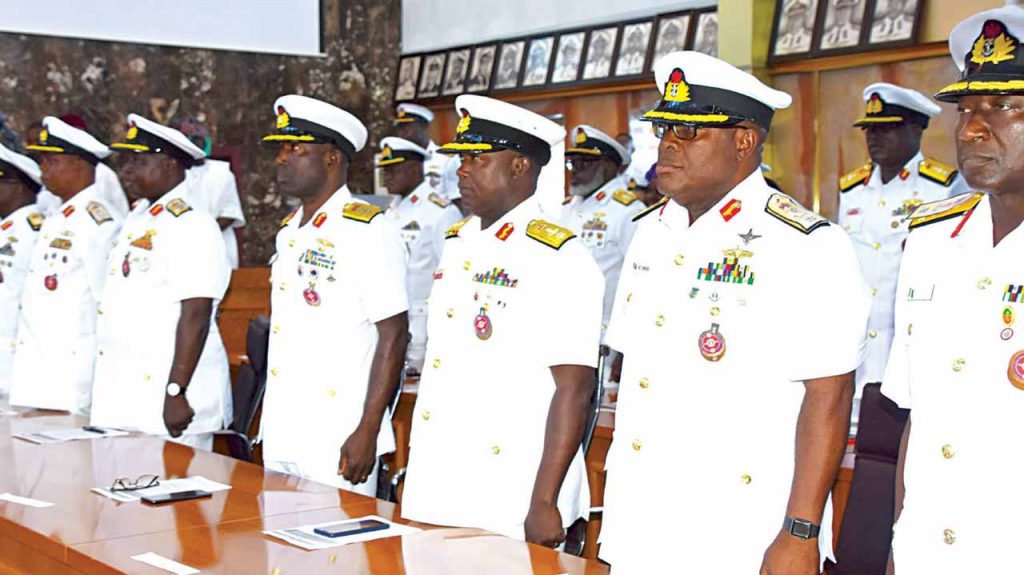 This section will go through the pay system for officers in the Nigerian Navy. The pay scale for non-commissioned officers has not been revealed, but down below this post we are going to update you with their unofficial salaries we have collected from one of the officers .

Salaries of Nigerian Army: Their Ranks and Salaries Structure in 2022.
We will, however, update this webpage as soon as the official pay get to us. Regardless, after some research, we were able to determine the annual revenue of some of the levels in this category and have provided it below:
Annual Range Salary of Navy Commision Officers
Cadet (Training): The annual salary ranges from N471,038 to N534,773.
Warrant Officer: Annual salary ranges from N1,022,320 to N1,192,499
Master Warrant Officer: Annual salary ranges from N1,783,029 to N1,962,697.
Navy Warrant Officer: Annual salary ranges from N1,908,718 to N2,061,520.
The Nigerian Navy's senior officers are known as "commissioned officers." Aside from their basic pay, they are eligible for a variety of monetary bonuses in exchange for their selfless service to the country. The table below shows the various grades within the Commissioned Officers category, as well as their monthly and yearly salaries.
Salarie of the Commission Navy in Nigeria
Nigerian Navy Rank: Admiral Vice-Admiral Rear Admiral Commodore Captain Commander
Salary (per month) N1,358,595 N1,113,602 N1,003,245 N615,488 N309,655 N281,674
Salary (per year) N16,303,140 N13,363,229 N12,038,945 N7,385,856 N3,715,859 N3,380,086
If you want to serve in the Nigerian Navy, we recommend that you learn about the different grades and how much they pay. Let's have a look at the various kinds of officers and the ranks that fall under them now that we've covered how much Nigerian Navy officers make.
Salaries of Lecturers in Nigeria: Monthly and Yearly Structure
Ranks Under the Commissioned Officers Category
The Nigerian Navy's top officers are known as commissioned officers. They are the ones who call the shots and lead the troops. This category of officers has 12 ranks, which we have listed below in order from highest to lowest.
Admiral of the Fleet: The highest position in the Nigerian Navy is Admiral of the Fleet, often known as Grand Admiral. In the Nigerian Army, it is the equivalent of a Field Marshall.
How Much You Can Earn as a Security Manager with ISC2 CISSP Certbolt Certification?
Admiral: The Chief of Naval Staff is generally the officer who achieves this position. It is the highest obtainable rank in the Navy and is comparable to General in the Nigerian Army and Air Marshal in the Nigerian Airforce.
Vice-Admiral: In the Nigerian Army, this position is comparable to a Lieutenant General.
Rear Admiral: This is a high-ranking navy flag officer position that ranks above commodore and captain but below vice admiral. Same as major general and air vice-marshal .
Commodore: A Commodore is a senior naval rank that is comparable to brigadier and air commodore in various fleets. It is higher than a naval captain but lower than a rear admiral.
Depending on the officer's appointment, it is either recognized as the lowest rank among flag officers or may not have any jurisdiction at all.
The ranks of flotilla admiral, counter admiral, or senior captain are typically used as equivalents in non-English-speaking countries, however, counter admiral may also equate to rear admiral lower half abbreviated as RDML.
Captain is the most common appellation for the rank that corresponds to the command of the biggest ships in English-speaking fleets. The rank is equivalent to colonel in the army and group captain in the air force.
"Commander" (abbreviated "Cdr"). It is junior to the rank of captain and superior to the level of lieutenant commander. Lieutenant commanders are not considered commanders since they have the junior rank of lieutenant commander.
Lieutenant Commander: This is the highest rank among the Nigerian Navy's junior officers.
Sub-lieutenant is a junior military officer. A sub-lieutenant is a naval commissioned or subordinate officer who ranks below a lieutenant in several navies.
Mid-Shipman: For commissioned navy officers, this is the lowest rank. Officers of this rank are in the process of becoming commissioned officers, and the rank is comparable to that of an Air Force Pilot Officer.
Now let's take a look at the Ranks of the Non-Commission officers in the Nigeria Navy.
Ranks of the Non-Commission Nigeria Naval officers
There are 7 ranks in the category, our listing will start from the most senior down to the junior.
Warrant Chief Petty Officer
Chief Petty Officer
Petty Officer
Leading Rating
Able Rating
Ordinary Rating
Non-Commission Naval Officers Average Salary Structure Range
Though the official salary of the non-commission Nigeria Naval officer is not disclosed but from our finding from one of the officers in this rank. As such we do not take this amount as an official rate.
Warrant Chief Petty Officer From 300,000 to N400,000
Chief Petty Officer –₦ 229,000
Petty Officer – N98,000 -N150,000
Able Rating – ₦ 79,000 – N98,000
Ordinary Rating officer From N74,000 – ₦ 79,000
Trainee Navy Recruit – From ₦51,000 – ₦ 56,000
With an SSCE, NCE, or OND, you can join the Nigerian Navy
If you have passed the SSCE, NCE, or OND, you are eligible to join the Nigerian Navy. If you join the Nigerian Navy with these credentials, you'll end up as a non-commissioned officer. After finishing the training, which will take six months, you will be a naval officer. To utilize these certificates to become a Nigerian Navy officer, you must first complete the following requirements:
You will be unable to tender your certificate if you do so during the recruitment process. After recruitment, only credentials obtained under normal service provisions would be valid.
Requirement for SSCE, NCE, and OND for Naigerian Non-Commission Recruitment
1. At the time of application, the candidate must be between the ages of 18 and 22.
2. Before applying, applicants must not be married or have children.
3 Each candidate should print and have their parents or guardians sign a permission form. A LocalGovernment Attestation Form must also be printed. They call this consent form.
4 Applicants must be Nigerians by birth.
5 You cannot apply if you have any of the following medical conditions:
a. Bow or K leg.
b. Short-sightedness
c. Stammering
d. Flat foot
e. Ear problem
f. Fractures or other natural disabilities
g. Previous orthopaedic surgery
6. Applicants cannot have been previously convicted of any criminal charges by the court.
You can visit here once you've met all of these conditions. for batch 33 to complete your registration.
How to Join Nigerian Navy as a graduate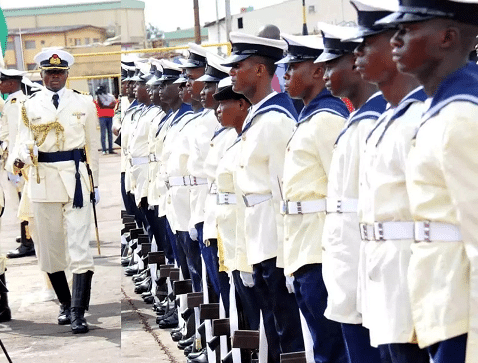 This sector is otherwise known as Direct short service.
Is it still possible for you to join the Nigerian Navy as a graduate? Yes, but you must meet the standards listed below:
All applicants must be Nigerians by birth.
They must be physically and medically fit.
The candidate must be between the ages of 18 and 28.
Male applicants must stand at least 1.68 meters tall, while female applicants must stand at least 1.65 meters tall.
Applicants must not have been convicted of any criminal charges by a court before.
A BSc. certificate, an HND certificate, or the equivalent of either of these is required.
Applicants must have completed or obtained an exemption letter from NYSC program for Nigerian graduates.
To attest to their honesty and character, each candidate must offer two referees.

Conclusion
We have careful conduct our reach on this topic, Nigerian Navy salaries for both commission and non commission officers, we have also put up there how you can join Nigerian Navy either as a none graduate or graduate.
We also think you will need to also know Salaries of Nigerian Army and their ranks. Do well to check that out as well. comment if you think we have missed anything.