So what is Shatta Wale net worth?
Today, so many people ask this question online and thus this article.
As we all know, Shatta Wale is a famous Ghanaian musician who is said to be one of the foremost dance halls acts in Ghana.
Over the years, he has gained so much fame following his controversies with other artists, especially in Nigeria.
Like a dance hall artiste, Shatta Wale has gathered a huge fan base all across Ghana.
He has also started to gain popularity following his contribution to Beyonce's hit song titled 'Already'.
This song boosted Shatta Wale in the music industry.
In this article, we are going to look at the biography of Shatta Wale, alongside some other things like his net worth and more.
So, without wasting any more time, let us see the biography of this singer.
Biography of Shatta Wale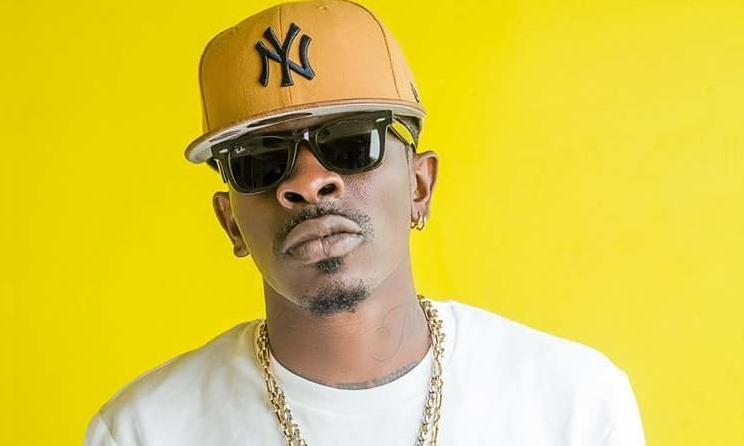 Charles Nii Armah Mensah Jnr (aka Shatta Wale) is a Ghanaian musician songwriter and actor.
This singer was born on the 17th of October 1984 in Accra, Ghana.
As a singer, Shatta Wale has bagged numerous awards and major nominations.
Today, he is even argued by many to be the best musician in Ghana.
Shatta has actually gained fame in Ghana since 2004.
This was with his single titled 'Moko Hoo' in which he featured Tinny.
During this period, he was known with the nickname 'Bandana'.
This song even earned him a major award nomination.
After a while, he disappeared from the music industry for close to a decade.
Later on, in 2013, he reappeared with a new name 'Shatta Wale' and started his own record label called Shatta Movement Records.
The next year, he was featured in ETV's list of 100 most influential Ghanaians.
Since then, he has continued to reappear on this chart till date.
Back in 2017, he was also ranked as the most influential musician on Social media.
Recently in 2019, he won eight music awards.
This was after winning several other awards over the years.
Shatta Wale Education
Shatta Wale attended Seven Great Princes Academy and this is a school that is located in Dansoman (a suburb of Accra).
It was in this school that he displayed his love for arts by acting in drama series.
Early Life of Shatta Wale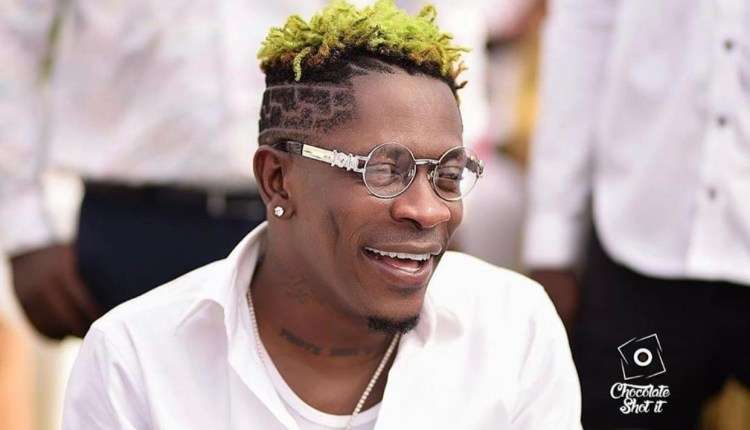 Shatta Wale was born in Accra, Ghana.
There in Accra, he was born at the Police Hospital in 1984.
Shatta Wale is actually the son of Charles Nii Armah Mensah Sr who is a businessman, legal practitioner, and politician.
His mum is a woman named Elsie Evelyn Avemegah.
While growing up as a young child, Shatta Wale lived with his family in Dansoman.
Later on, he then spent most of his formative years in Korle Gonno.
In a Facebook video that was posted online, Shatta Wale disclosed that while growing up, he was not privileged to enjoy motherly love.
He said he had no motherly care as a child because his parents got separated because of a pastor.
This left him under his father's care, so he soon ended up on the streets.
By playing reggae songs, Shatta's father unknowingly ushered him into the Jamaican culture.
Moreover, he often traveled with his dad to the United Kingdom where they often used to visit their relatives who were part of Jamaican descent.
This allowed him to develop strong love for music at a very tender age.
Due to his deep passion for music, he soon started to lose interest in education.
However, his father forced him to finish his high school education, so Shatta Wale finished from Winneba Secondary School in Ghana.
After his secondary education, his father still wanted him to further his studies and become a lawyer.
However, Shatta Wale disagreed with this, so it caused some trouble between him and his dad.
It even went as far as spoiling the good relationship they had.
After leaving his father, Shatta Wale spent so many years living in different ghettos around Accra.
During this period, he attested to sleeping without food most of the time.
Having lived in the streets for so long, his songs often portray the lives of people in the streets.
After a while of struggling in the music industry, Shatta Wale then traveled to Jamaica where he further honed his dance hall skills.
After coming back, he became a mentor to several other young Ghanaian singers.
That is one of the reasons why most of his fans call him the Dancehall king.
Music Career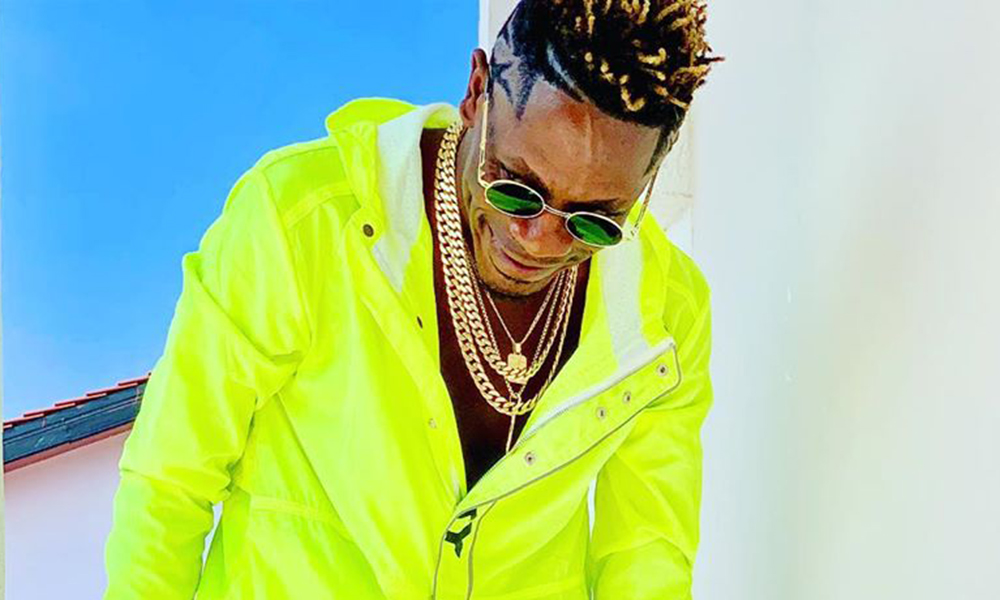 Shatta Wale began his music career back when he was still in Secondary School.
This was when he started playing instruments like the piano and more.
He also received music training from the music department of his school.
After his secondary education, he then focused fully on music.
It was during this period that he released the hit single titled 'Moko Hoo'.
This song garnered him much recognition.
It also went ahead to bag major award nominations.
However, Shatta Wale who used to go by the name 'Bandana' soon left the music scene.
Before he disappeared in the music scene, he had already dropped several hit songs.
During this period, he received a lot of playtime in major radio stations across Ghana.
Although he was already gaining so much popularity, he still left the music world for a long time before reappearing with a new name 'Shatta Wale'.
Reappearance in Music Industry
After so many years of being away from the music industry, this singer resurfaced and changed his name from Bandana to Shatta Wale.
He then started a music career with a Jamaican style dance hall.
He actually started this genre in a small community called Nima in Accra, Ghana.
It was from there that he gathered a lot of fans.
He used to release songs almost daily through his social media handles, and he made them free for download.
This initiative revived the dance hall genre in Ghana.
Shatta often praises people like Yoggy Doggy and Terry Bonchaka for helping him out when he started his journey as a Dancehall artist.
Over the years, he has continued to remain relevant in the Ghana music industry.
More recently in 2019, he made a major collaboration with Beyonce on the hit song titled 'Already'.
The video of this song has amassed a lot of views across the globe today.
This song was also part of her album titled 'Lion King: The Gift'.
This album climbed different charts across the world, and it is also currently a Grammy nominee.
Albums
Shatta Wale has released a total of three studio albums.
They are:
After the storm (2016)
Reign (2018)
Wonder Boy (2019)
He has also released a mixtape called 'Cloud 9'.
This mixtape was created back in 2016.
Shatta Wale Endorsement Deals
As a famous musician, Shatta Wale has bagged a lot of endorsement deals over the years.
Back in 2014, he became a brand ambassador for Guinness Ghana.
He is also the brand ambassador of Rush Energy Drink.
Later on, in 2017, Storm Energy announced Shatta Wale as their brand ambassador.
Aside from this, he has signed several lucrative endorsements deals with major companies across Ghana.
Recently in 2019, he signed a deal with Infinix Ghana.
This deal is said to worth millions.
Awards And Nominations
Shatta Wale has bagged a lot of awards both locally and internationally.
He has been featured in so many lists of most influential people in Ghana, and he still features in them.
Today, he has bagged hundreds of Nominations and awards.
He is even ranked as one of the dance hall singers with the most awards in the world.
Shatta Wale Cars, Houses & Assets
Having made so much money in the music industry, Shatta Wale owns a lot of luxury assets today.
In this part of this article, we are going to look at some of these assets owned by Shatta Wale.
Cars
As a rich singer, Shatta Wale owns a lot of luxury cars.
Amongst his fleet of cars are a Range Rover Sport, an expensive Maserati car, a Mercedes Benz G-Wagon, a BMW M6, and many other cars from major brands.
Houses
Although much is not known about Shatta Wale's house, we have already discovered that he owns a home in Accra, Ghana.
This house is said to worth about $1 Million dollars.
The singer currently lives in this mansion.
In a recent interview, the singer said he owns a total of three Mansions and nine luxury cars.
That should tell you that he has made a lot of cash from the music industry.
What is Shatta Wale Net Worth?
Currently, Shatta Wale is estimated to worth a whopping $10 Million Dollars.
This makes him one of the richest artists in Ghana.
Final Thoughts on Shatta Wale Net Worth
By reading this article, I believe you have discovered a lot of interesting facts about Shatta Wale.
Today, the singer has made so much from the music industry, and he keeps growing by the day.
If you are a fan of this singer, you can as well follow him on Social media.
So far, that will be all we have on Shatta Wale.
We do hope you enjoyed this piece.
Source: thingstoknow.com.ng