What is Tani Net worth?
Today, you will all agree that showcasing your talent to the world is significantly easier.
There are several world stars today who struggled to become famous.
However, there are a few others who were lucky enough to become famous with ease, and at young stages in life.
Tani is one of such lucky persons who have gained fame and wealth at a young age.
For winning the Chess tournament in New York, Tanioluwa Adewumi is currently making waves across the internet.
One surprising thing is that he only learned how to play this game a year prior to winning this title.
In this article today, we will look at the biography of Tani, as well as his net worth as of today.
So, without taking too much of your time, let us look at the biography of this kid.
Biography of Tani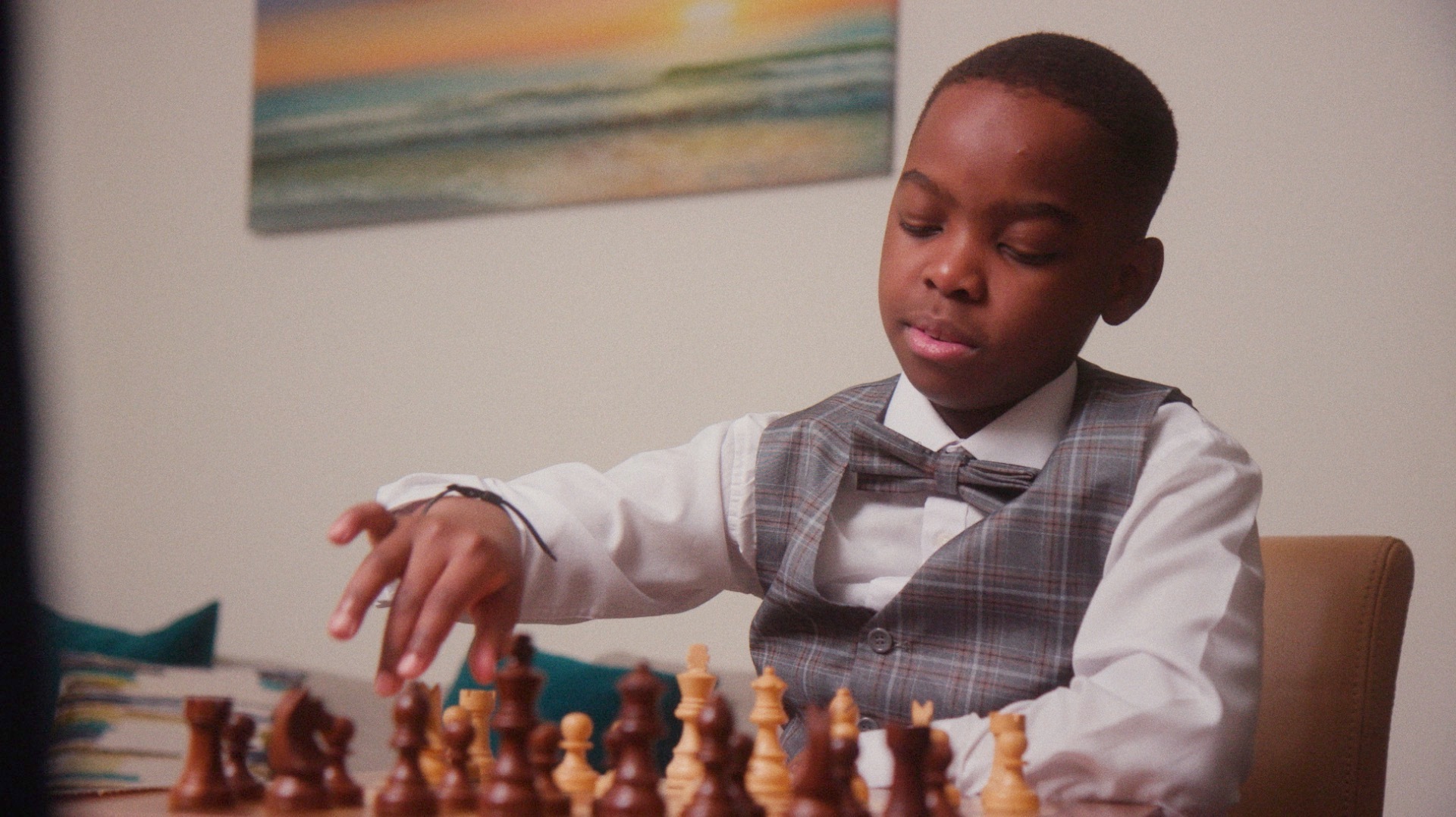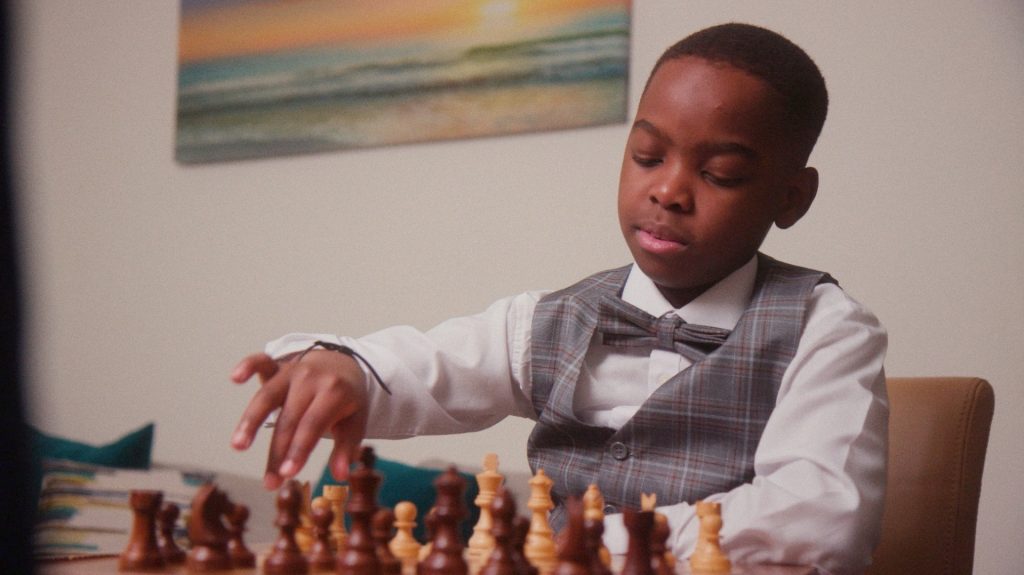 Tanitoluwa Adewumi is a Chess champion and media sensation from Nigeria who was born in 2010.
He and his family moved to New York back in 2017.
They actually moved to this city as refugees due to Boko Haram terrorist attacks in their region in Nigeria.
It was said that they made the move because their father wanted them all to be safe.
It was there in New York that Tani enrolled in Elementary School.
While in school, he developed a strong interest in Chess and later started playing the game and attending competitions.
Moreover, his family was fully in support of his passions for chess, so they helped him to join a Chess club.
Early Life of Tani
Tanitoluwa Adewumi is a son of Kayode James Adewumi who was born on the 24th of June 1976 in Ekiti, Nigeria.
His mother is Oluwatoyin Kuburat Adewumi also from Ekiti State.
Tani has an elder brother who is actually seven years older than he is.
While still in Nigeria, Tani's father used to own a business centre in Abuja.
This was a medium-scale business center with a total of about 13 employees.
During this period, Tani's mother worked as an accountant for a company.
They lived happily in the capital city of Nigeria.
However, they were soon threatened by the violence of Boko Haram terrorists who were against Christians.
Later on, in June 2017, they left for the United States of America where they were later given a homeless shelter in Manhattan.
In the United States Of America, Tani's dad took a job as a dishwasher and an Uber driver with a rented car.
On the other hand, his wife Oluwatoyin became a cleaner.
As a result, they were able to enroll Tani in an Elementary school where he soon became a Chess lord.
Tani's Career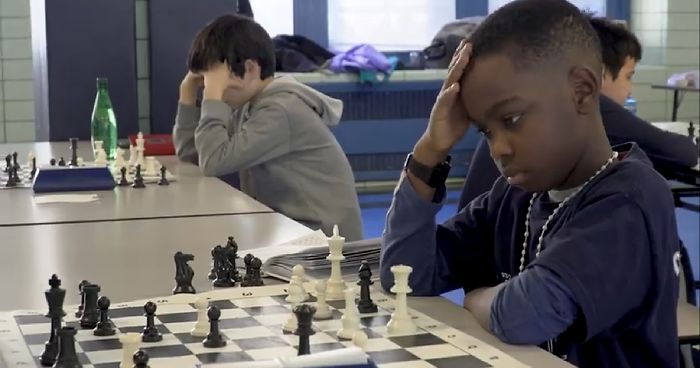 As said already, Tani moved from Nigeria to New York in 2017, as a result of the Boko Haram attacks on Christians in Nigeria.
Later on, their family was sheltered by a pastor who helped them to get a homeless shelter.
It was actually one of Tani's teachers that taught him how to play chess.
Tani is currently crowned as the Chess champion for the Kindergarten level in New York, and he has already bagged numerous awards for his achievements.
He also revealed that he has plans to participate in many more tournaments.
Moreover, he also dreams to become the youngest Grandmaster of the game.
How did Tani really start chess?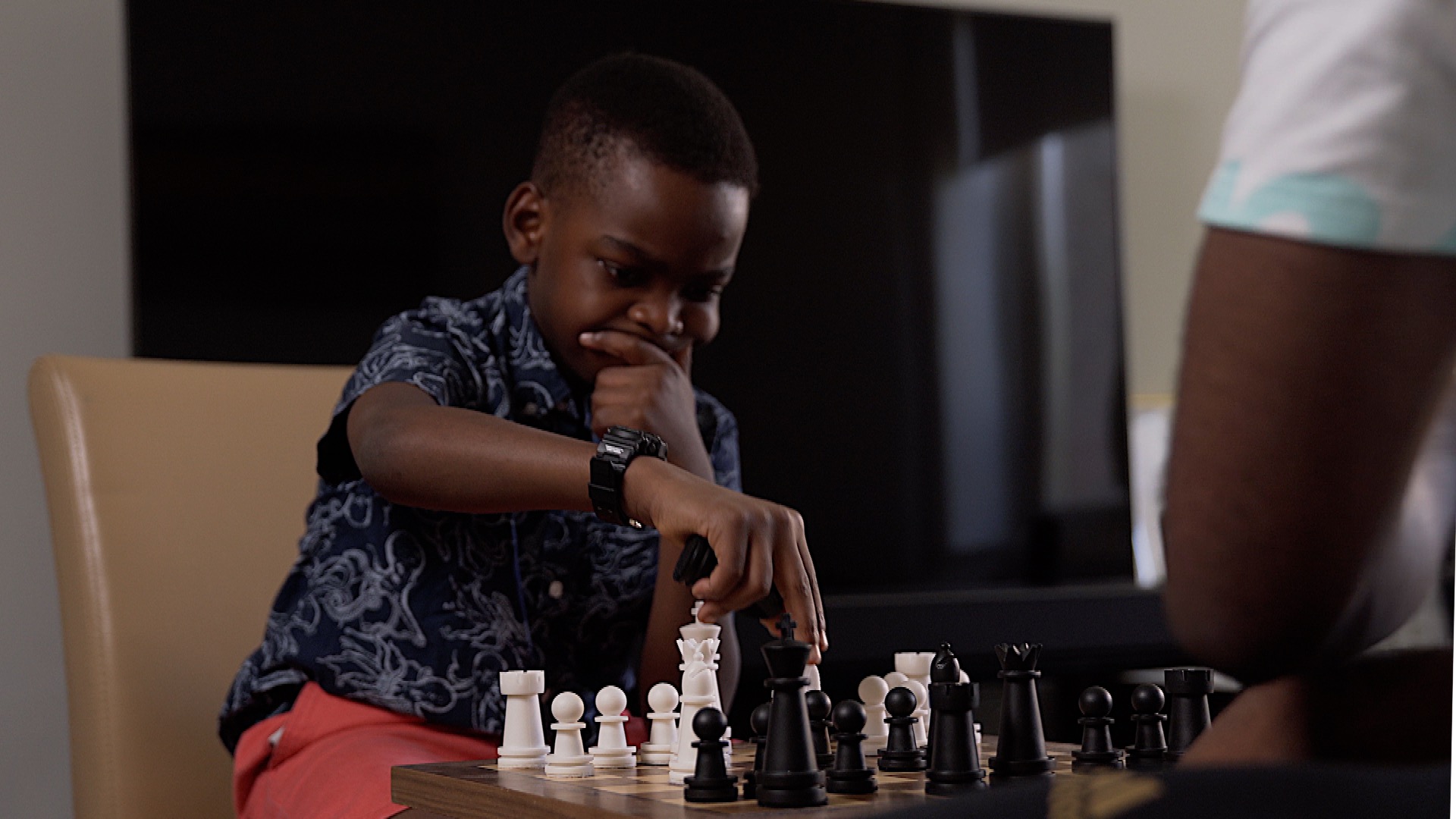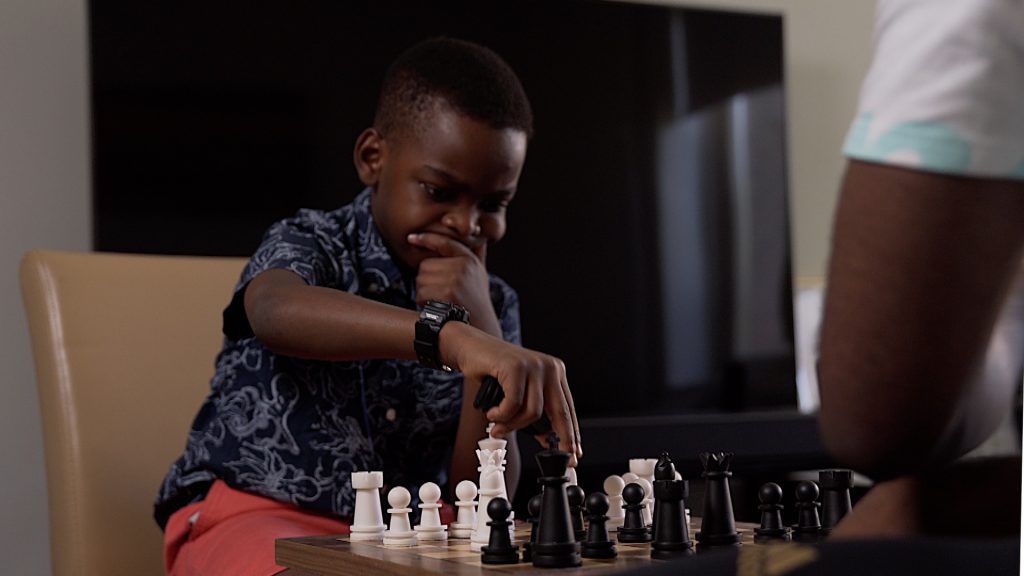 It was a man named Austin that taught Tani how to play a game similar to chess.
This game is called 'Latter', and they played it using a homemade board.
Shawn Martinez who happened to be the head coach of chess in the school later introduced the chess game to Tani and other students
Immediately he did this, Tani picked interest in the game and joined the chess club.
During the early period of 2018, Tani made his debut appearance in a tournament.
Just a year later, he had already accumulated a whopping total of seven trophies.
As a result of his performance, his teacher and coaches were so proud of him.
Recently in 2019, Tani was a participant in the 52nd Annual New York State Scholastic Championship.
He actually participated in the 3rd Grade Division.
He made it to the 8th spot out of 74 in terms of rating.
Some of these contestants were actually from rich homes, so their parents could even hire private coaches for them.
However, Tani still emerged with a good position.
He won the competition with a total of five wins, one draw and no losses.
It is said that he has an aggressive pattern of playing.
His coaches were even amazed when he sacrificed a bishop for a pawn during his fourth game.
They even fed this position into a Chess engine analysis.
When the results came up, it revealed that he made the best move.
Is Tani on Social Media?
Although Tani is still a kid, he is already active on Social media.
We have not actually found out his official handles on Social media.
However, we have been able to find out that he is available on Social media platforms like Instagram and Twitter.
When we fish out the official handles of this kid, we will place them here, so you can join in as one of his growing followers.
Tani Cars, Houses, and other Assets
Tani Cars
As a trending sensation online, a lot of people come up with queries online asking if Tani or his family owns a car already.
Well the truth is, Tani does not own a car yet.
Where is Tani House?
This is another question that is asked about Tani.
It is well known to everyone that Tani lives with his family in New York City.
However, they do not have their own house in the city.
Tani and his family currently reside in a homeless shelter in New York City.
Following the recent success and fame of Tani, we do know that this family will soon be on a different financial level within a short time.
What is Tani Net worth?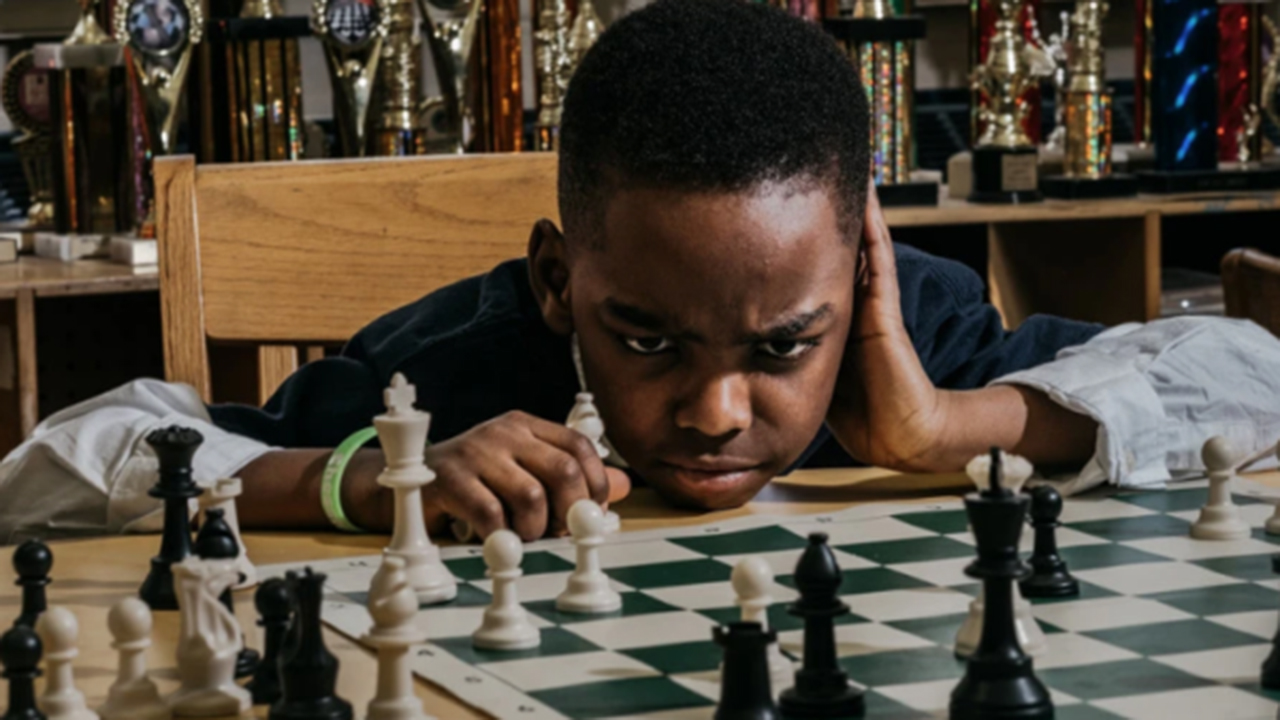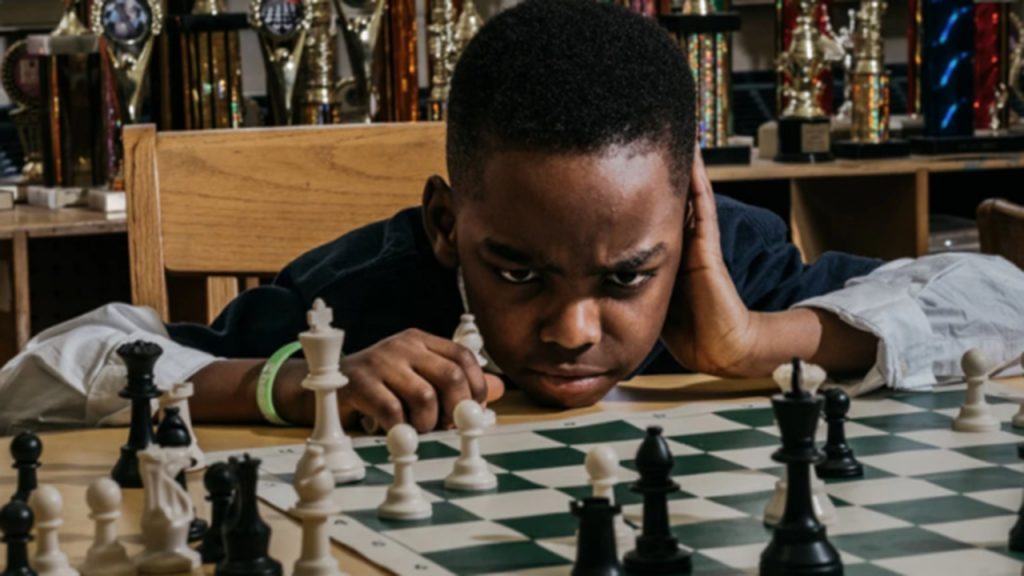 Now to the big question: What is Tani Net worth?
This is the most asked question about this kid.
Following his sudden fame online, a lot of people come up with questions about his net worth.
In this section of this article, that question will be answered.
What is Tani Net worth?
Sincerely speaking, Tani doesn't have a net worth yet.
Although he is a Chess champion who is trending online, he doesn't have a net worth yet.
A lot of online publications are coming up with huge sums already.
However, we can not give you any figure here, as his net worth is not yet public.
Since he aspires to become a Grandmaster of the game in the future, we just have to keep watching this kid, as he seems very promising.
Overview of Tani's Profile
Name: Tanitoluwa Adewumi
Nick Name: Tani
Date of Birth: 2010
Age: 10 Years Old
Nationality: Nigerian
Profession: Student, Chess Champion
Religion: Christianity
Marital Status: Single
Physical Properties
Height: 3.9 feet+ (Still growing)
Current Weight: 28 kg+
Hair Color: Black
Eye Color: Black
Tani's Preferences
Favorite Movie Star (Male) :
Will Smith
Favorite Movie Star (Female) :
Jennifer Lawrence
Favorite Place:
Miami
Favorite Food:
Chicken Soup
General Hobbies:
Chess, Travelling.
Family Details
Father: Kayode Adewumi
Mother: Oluwatoyin Adewumi
Siblings: Unknown
Much is not known about the family of Tani.
As a result of this, there is no information in this section yet.
When more details come up about the family of this kid, we will place updates here.
Meanwhile, if you have any information about the family of Tani, you can send them in through the comments, so that we can update this section with these details.
These are the major details which we have been able to gather about Tani.
Although he is currently trending online, much is not known about this kid.
As a result, articles about him are limited.
Final Thoughts on Tani Net Worth
From this article, you can confirm that one can become famous for almost anything in the world today.
By just playing the chess game, Tani has gone viral across Nigeria and New York.
As a young chess champion, he is already predicted by many to become a superstar in the future.
As a result of his fame at such a young age, it is also said that Tani will soon become a wealthy fellow.
For his sudden trend online, a lot of people came up with questions asking for the net worth of this kid.
This is one of the reasons why this article was compiled.
The truth is, Tani does not have an official net worth yet.
However, it is said that he will get one soon.
When we find out these details, we will feed you with updates, so feel free to subscribe to this blog to always keep in touch.
So far so good, that will actually be all we have on Tani.
If you found this article useful or interesting, feel free to drop your comments in the comment session below.
Remember, we love it when you drop your comments.
Stay safe!
Source: thingstoknow.com.ng