What is Timaya net worth?
Today in Africa, there is hardly anyone who doesn't know about Timaya.
He is often referred to as the Father of Dancehall music in Africa.
With so much fame and consistency over the years in the music industry, so many people keep wondering how much this artist has got.
In this article today, we are going to look at the net worth of Timaya, alongside his biography and other interesting facts.
So without wasting any more of your time, we should be getting down to business.
Biography of Timaya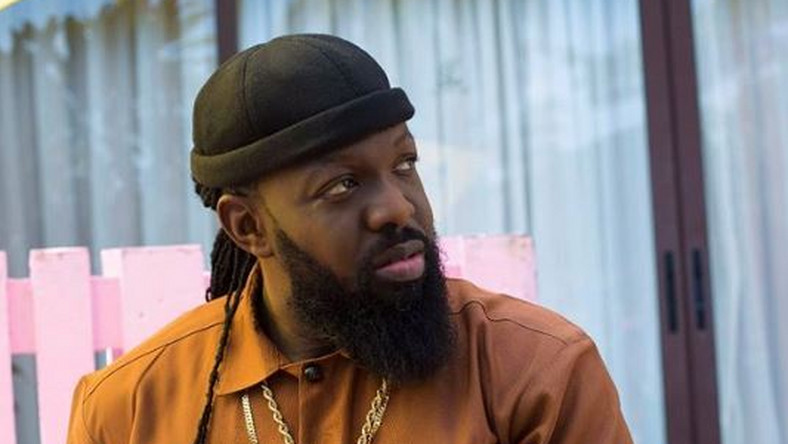 Inetimi Timaya Odon (aka Timaya) is a Nigerian singer and music composer who was born on the 15th of August 1980.
Over the years in the music industry, Timaya has continued to remain relevant.
As a matter of fact, most trending artists today are new in the industry.
Some of them have been around for only half a decade, while some have been in the industry for barely only two years.
However, the likes of Timaya have been in the industry for over a decade.
Now despite that, Timaya has continued to drop hit tracks that have been making waves all through Africa.
Today, he still trends with fresh tracks, and he still looks ready to drop more musical projects.
As we speak, Timaya is the brain behind several musical innovations in the country.
Early Life of Timaya
Inetimi Timaya Odon was born in Port Harcourt, Rivers State.
Although he was born in Rivers state, Timaya is originally from Bayelsa State, Nigeria.
He is from a large family of fifteen children, out of which he is the youngest.
Back then, they used to live in Agip estate, Port Harcourt.
Timaya's father was a banker, while his mother was a small-scale businesswoman.
Timaya Education
As a child, Timaya attended the Assemblies of God Nursery and Primary School.
After finishing his primary education, he began his secondary education at Nkpoku Oroworukwo in Port Harcourt, Rivers State.
During this period, it was said that Timaya often broke house rules to attend parties in the night.
After a while, his mum arranged for him to join his elder brother and sister who lived in Lagos.
On moving to Lagos State, Timaya then re-enrolled in secondary school.
He was enrolled in the Ikeja Grammar School.
This was where he finished his secondary education and obtained his certificate.
After a while, he returned to Port Harcourt to study Banking And Finance at the university level.
However, Timaya's performance in school was poor, so he left school after his first semester.
On leaving school, he returned to Lagos State to join Abdulkareem's music group as a backup singer.
After working under this group for a period of three years, Timaya then left the group and started a solo career.
At this point, he began by recording songs and collaborating with other upcoming acts in the industry.
He made his first appearance in a music video which was made by UDX (a Lagos rap group).
However, this song was never released.
He then later met Obaksolo in Oshodi back in 2005.
Then, Obaksolo was a music producer.
He was the one who handled the production work of Timaya's debut hit single titled 'Dem Mama'.
Obaksolo actually produced this song after hearing a cappella version of the song from Timaya during a performance.
After the success of this song, Timaya then began to work on his debut album titled 'True Story'.
During an interview a few years later in 2013, Timaya revealed that his song titled "Dem Mama" was actually related to the 1999 destruction of the Odi Community in the Niger Delta.
During this period, Soldiers were hunting down militants who allegedly killed some policemen.
The whole of Odi was burnt down, and so many people were killed.
Timaya bravely tackled this issue many years later in his music, and he instantly won respect in the streets for his confidence.
Private Life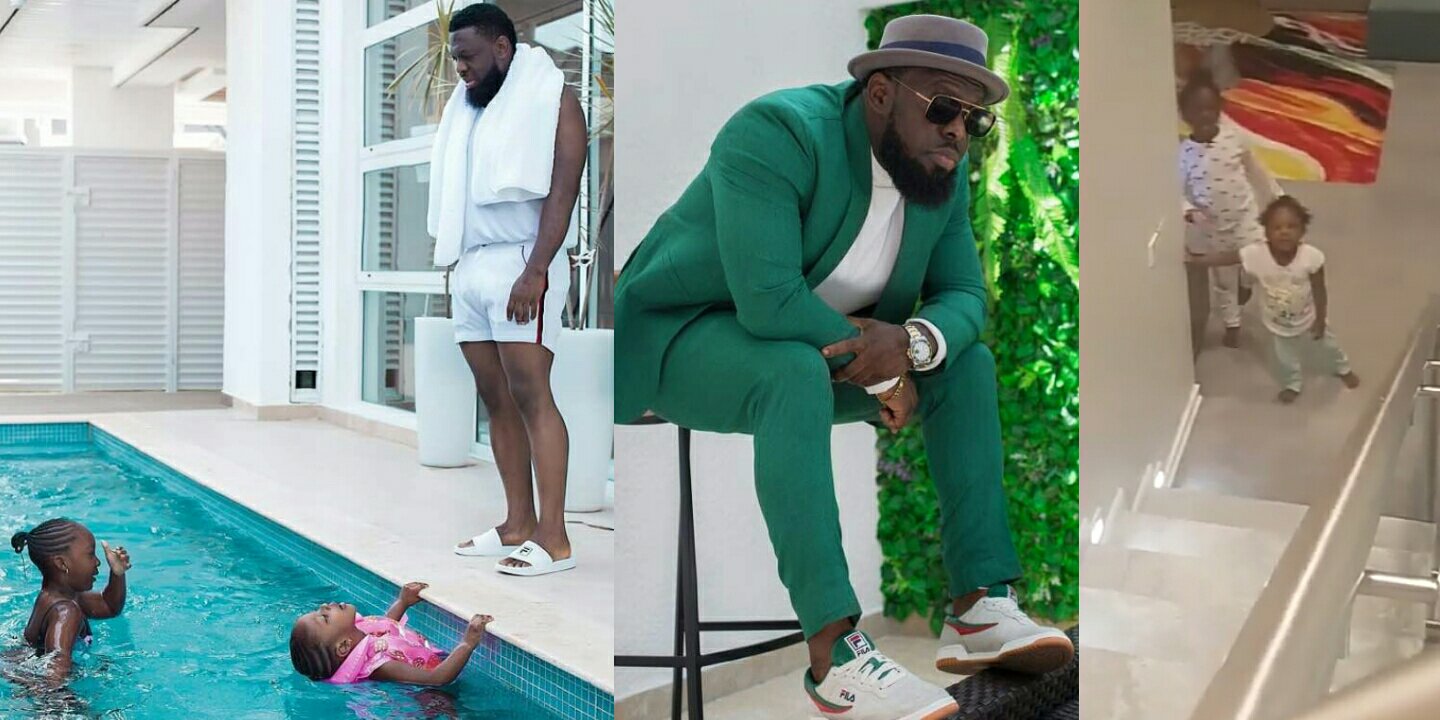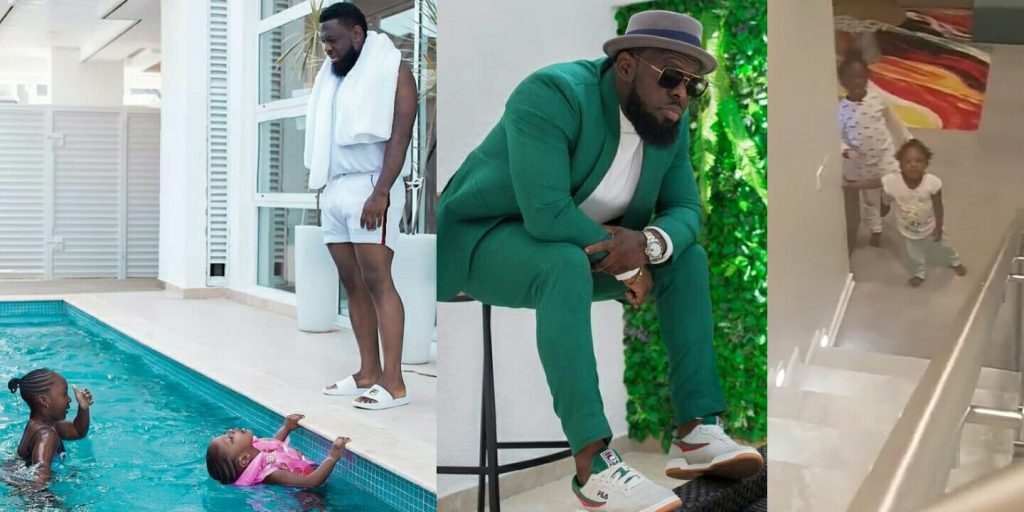 Timaya is the proud father of two girls and a boy.
He had these kids with two women whom he had been in romantic relationships with at different times.
Timaya Music Career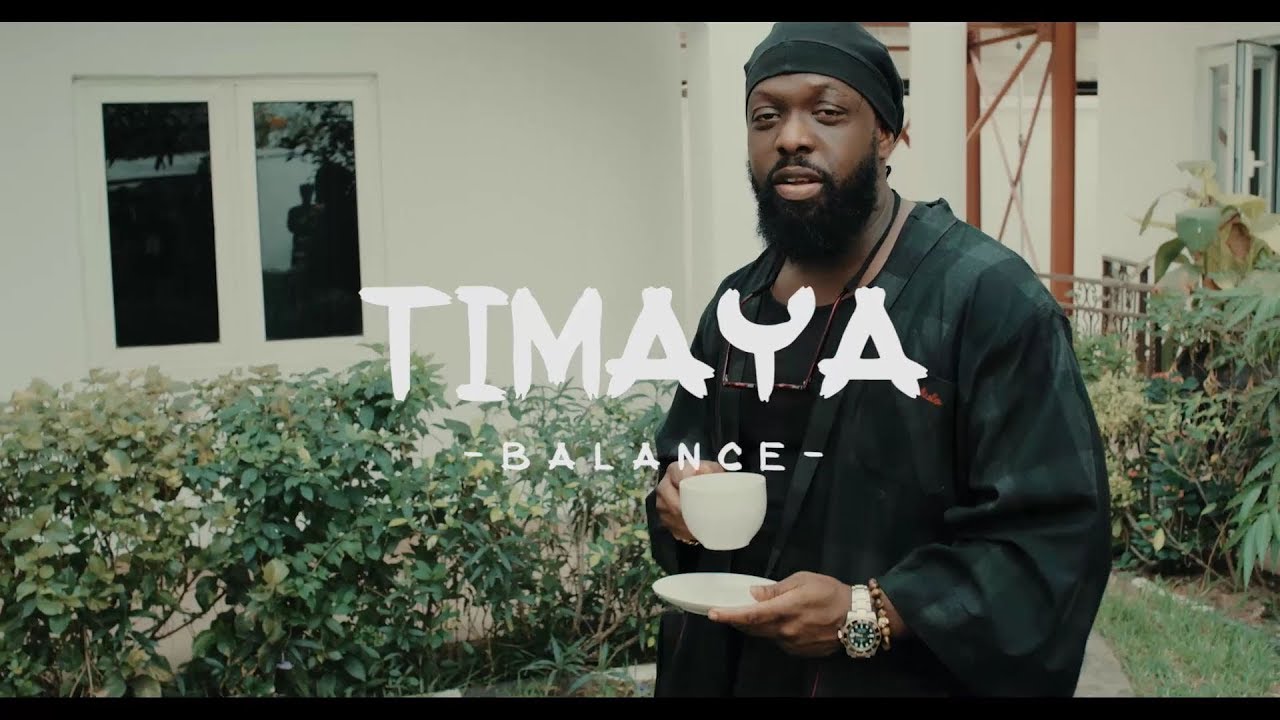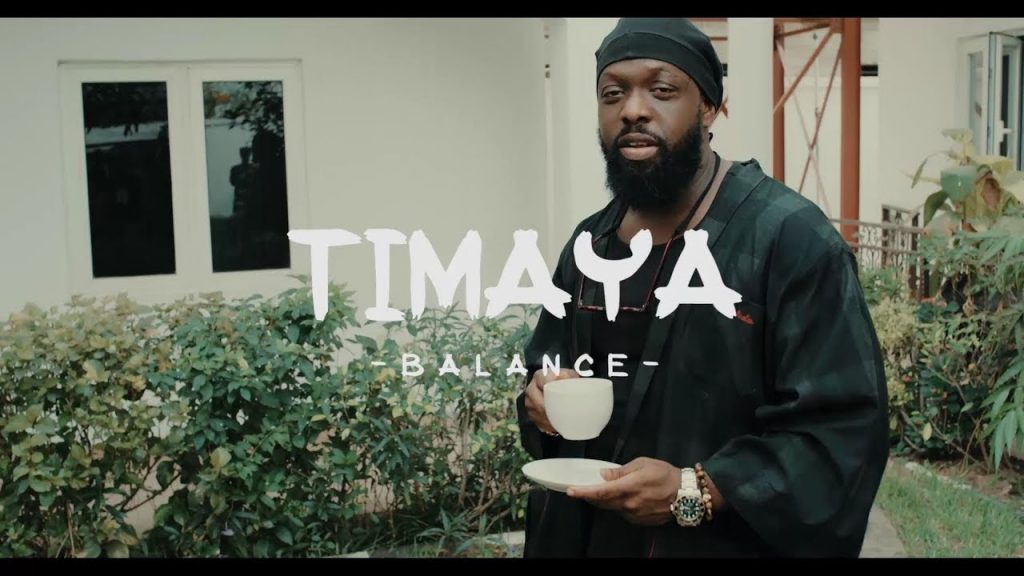 Following the success of his debut single 'Dem Mama', Timaya decided to stick with K-Solo as his producer.
It was he who further recorded Seven songs for Timaya during his debut album project.
This album was released back in 2007, and it made waves all across the nation.
A short while after the release of his debut album, Timaya kick-started the production process of his second album.
The production work of this album was handled by the likes of Phyno, Spankie, Akeem D Beat, Jeggs, Obaksolo, and Terry G.
Timaya Second Studio Album
Later in 2008, Timaya dropped this second album, and it was titled 'Gift And Grace'.
It instantly received millions of purchases across major stores in the country.
As a result of the success of his album, Timaya won the Album of the Year Awards at the Nigeria Music Awards, and also the Best Reggae/Dancehall Album at the Headies Awards in 2008.
He later received other awards including the best collaboration Award for his collaboration with J Martin's on 'Good Or Bad'.
Timaya Third Studio Album
Timaya released his Third album titled 'De Rebirth' some years after the release of his second album.
The lead single of this album was 'Plantain Boys'.
This album was produced by the likes of Phyno, Jesse Jagz, Flux, Akeem D Beat, Obaksolo, Jay Sleek, and a few more.
He featured guest artists like 2face, Konga, M.I, and more in this album.
Later on in 2010, Timaya appeared in Kefee's hit song titled 'Kokoroko'.
After collaborating with the gospel artist on this song, It won the Best Collaboration Award at the 2010 Headies.
Timaya Collaborative Album
Later on, in 2011, Timaya dropped his fourth album titled Long Life And Prosperity (LLNP).
This album was a collaborative project which he made with his crew (Dem Mama Soldiers).
This album featured the likes of Ras Kimono whom Timaya featured in the song titled 'Dem No Like Me'.
Timaya Fourth Studio Album
In 2012, Timaya released a new album titled 'Upgrade'.
This album features hit tracks like Bum Bum, Malonogede, and Sexy Ladies.
The album contained 14 tracks which all made waves across the nation.
In this album, he featured the likes of Duncan Mighty, Terry G, Vector, and Attitude.
Timaya and Duncan Mighty were later honored during the 4th Edition of the Annual Odudu Music Awards.
Other acts who were also honored are; Timi Dakolo, Becky Enyioma, Sodi Cooley, and M-Trill.
Timaya Fifth Studio Album
In 2014, Timaya released his fifth studio album titled 'Epiphany'.
The album featured 20 tracks with features from international acts like Sean Paul on Bum Bum Remix.
Some notable hits in this album are Ukwu and Sanko.
In this album, he featured the likes of Patoranking, Olamide, Phyno, 2face, Shina Peters, Terry G, and more.
Timaya Latest EP
Recently in 2019, Timaya released an extended play titled 'Chulo Vibes'.
He collaborated with Machel Montano, Alikiba, and also Burna Boy in this project.
This project also made waves in the industry, and it maintained his consistency in the industry.
Dem Mama Records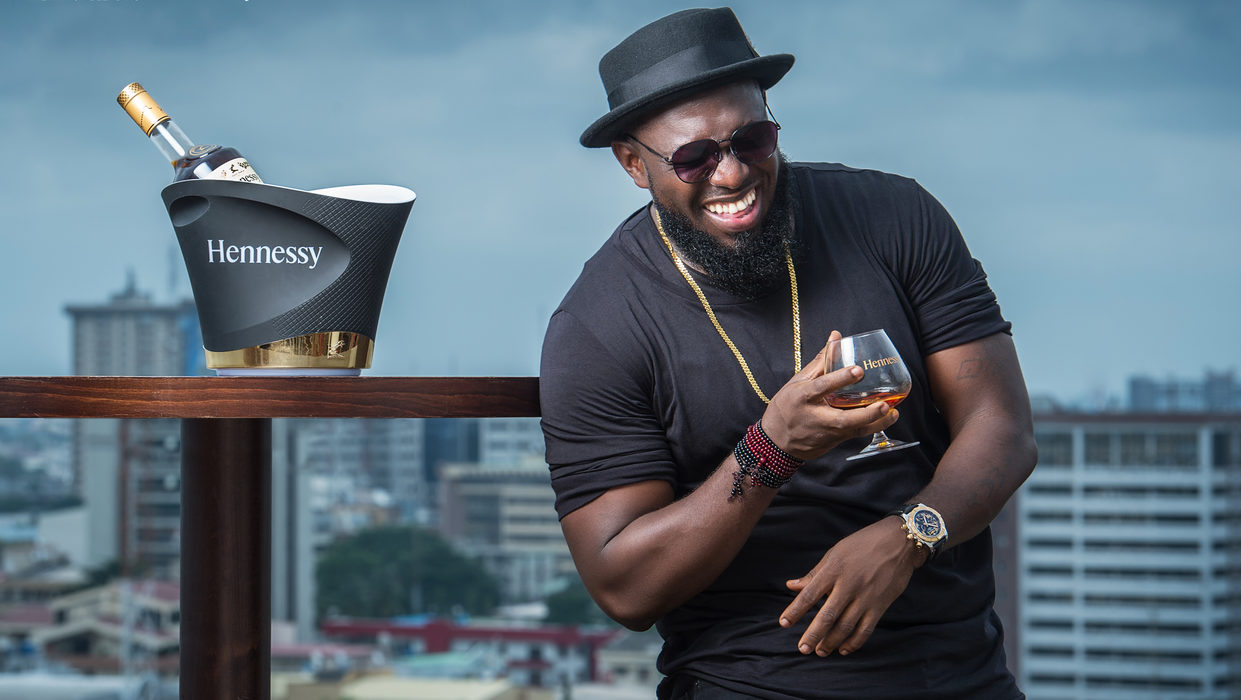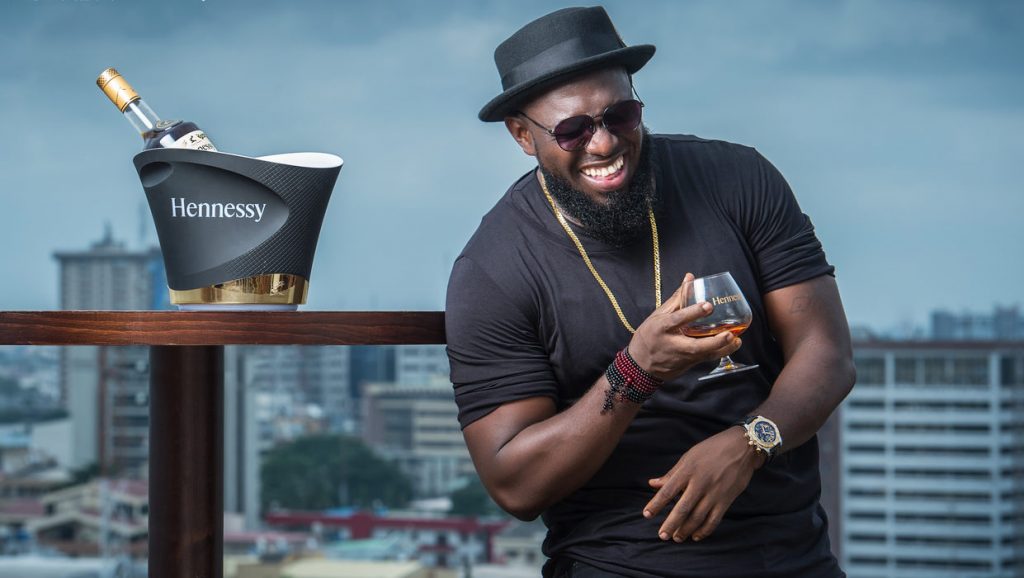 Timaya is currently the founder of DM Records Limited.
Over the years, he is well known for signing acts like Patoranking and Runtown in his record label.
Back in 2017, he signed King Perry to his label.
Although the likes of Patoranking and Runtown are no longer in DM Records, they still have a good relationship with their former boss.
Timaya Cars, Houses, and Assets
As a rich singer, Timaya owns a couple of luxury assets.
In this section of this article, we are going to look at some of these assets owned by Timaya.
Timaya Cars
Timaya is surely a lover of luxury rides.
Here are the cars owned by Timaya:
2019 Rolls Royce Cullinan
Mercedes Benz G55 AMG
Porsche 911 Carrera
Mercedes Benz Maybach (2018 Edition)
Bentley Continental GT
Range Rover Sport
And more…
Aside from these cars, Timaya has a few more which are not mentioned here.
Houses
Timaya owns a house in Port Harcourt that is said to worth about N100 Million Naira.
In addition, he also has another in Lekki, Lagos.
This house is said to be worth well over N200 Million.
Aside from these two, it is said that the singer has a couple of other real estate properties which are not well known to the public.
What is Timaya Net Worth?
From numerous album sales, streams, endorsement deals and more, Timaya is indeed stinkingly rich.
Currently, Timaya has an estimated net worth of $10.5 Million Dollars.
This makes him one of the top 10 Richest Musicians In Nigeria.
Final Thoughts on Timaya Net Worth
From this wonderful article, you can now see more about Timaya, and how much he has made in the music industry.
He is not just a rich musician, but one of the richest musicians in the country.
For remaining consistent in the industry for over a decade, he is one of the most respected singers in the country today.
So far, that will be all we have on Timaya.
Feel free to drop your comments if you actually found this article useful or interesting.
Remember, we value your opinions.
Source: thingstoknow.com.ng