Are you one of those who have been looking for the real net worth of Tiwa Savage in 2021?
Then worry no more, for you are reading the perfect post online.
As you may already know, Tiwa Savage is one of the foremost female musicians in Africa.
Today, there is hardly any music fan who does not know this lady.
Aside from being the most decorated female artist, she is also very talented in singing.
In this wonderful article today, we will look at the real net worth of Tiwa Savage, as well as some interesting facts about her.
So without wasting too much time, let us discover some interesting facts about this singer.
Biography of Tiwa Savage
Tiwatope Savage (aka Tiwa Savage) is a Nigerian songwriter, singer, and actress who was born on the 5th of February 1980.
She was actually born in Isale Eko, Lagos State.
However, her family later relocated to London when she turned 11.
Today, Tiwa Savage has amassed so much fame in the music industry.
Early Life of Tiwa Savage
Just as already said, Tiwa Savage was born in Lagos State, Nigeria.
However, she moved to London with her family when she became 11 years old.
There in London, Tiwa Savage was a trombone player in her high school's orchestra band.
After her high school education, she later gained admission into the University of Kent.
This was where she graduated with a degree in Accounting.
Upon graduation, she worked for the Royal Bank of Scotland for a while.
Tiwa Savage Music Career
Tiwa Savage started her music career as a backup singer to George Michael.
During this period, she was just 16 years old.
Aside from George Michael, she was also a vocalist to a number of artists.
These artists included the likes of: Chaka Khan, Kelly Clarkson, Mary J. Blige, and more.
In a bid to further her musical dreams, Tiwa Savage enrolled in the Berklee College of Music.
This was where she graduated with a degree in Professional Music back in 2007.
Back
Before graduating from school, she participated in the 'X Factor' (UK Edition).
She actually ended up being the 12th person to be evicted from the show.
Barely two years after graduation, Tiwa Savage signed a deal with Sony/ATV Music Publishing.
With the help of this deal, she wrote songs for Baby face, Fantasia, Monica, and more.
She also received much credit for her contributions to the ballad titled 'Catch Me' by Monica.
Furthermore, she collaborated with Fantasia on the song titled 'Collard Greens & Cornbread'.
This song went ahead to earn a Grammy nomination for the American artist in 2010.
Another of her notable work can be seen on the background vocals on the album titled 'I Look To You' by Whitney Houston.
Following the improvements and growth of the music industry in Nigeria, Tiwa Savage returned home.
On her return back to Nigeria, she signed a deal with Mavin Records back in 2012.
Tiwa Savage Show Career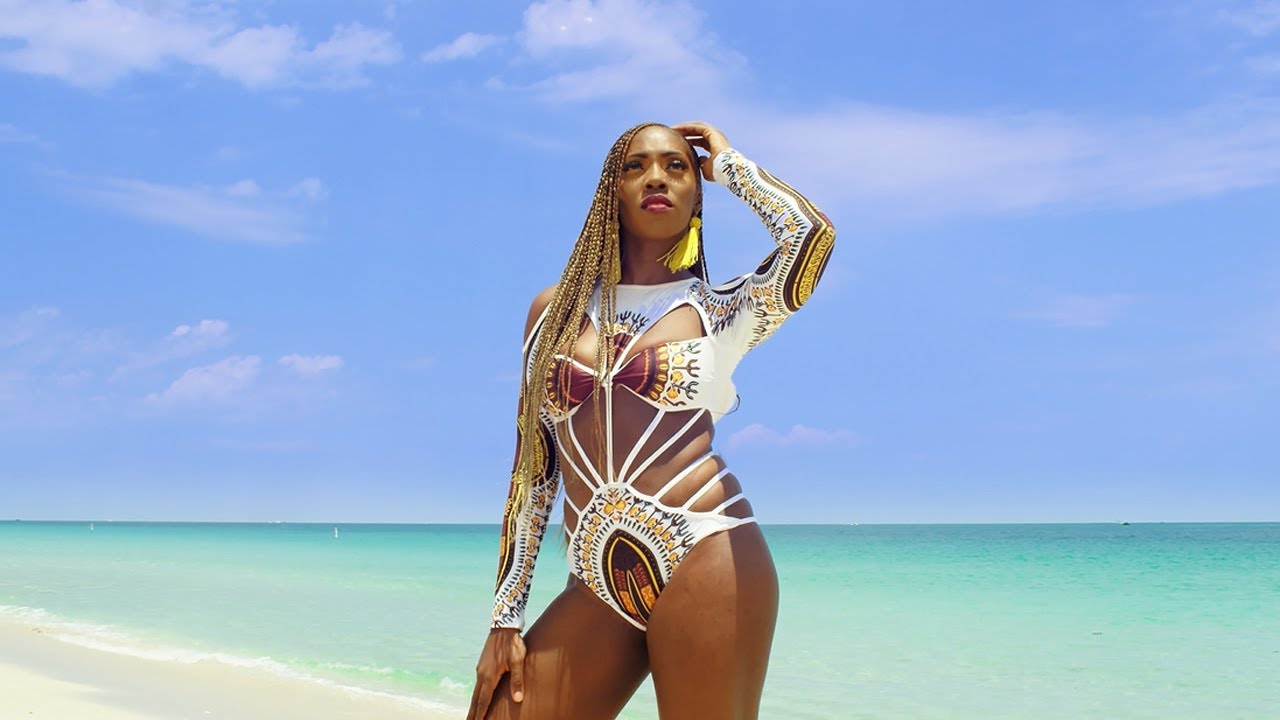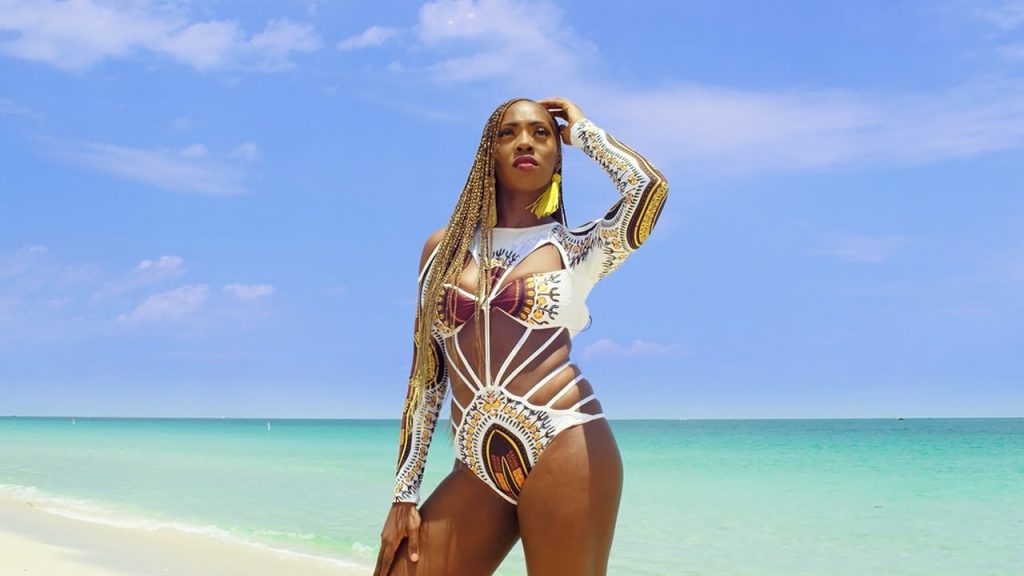 Back in December 2011, Tiwa Savage became a co-host of the second Nigerian Idol alongside IIIRymz.
As an actress, she made her debut appearance with a stage adaptation of the movie titled 'For Coloured Girls'.
Furthermore, she co-founded an entertainment company called 323 Entertainment Record Label.
She actually established this company with her ex-husband 'Tee Billz'.
While still in school, she connected with musicians like Keith Harris, Scott Coleman, Derek Pate, and Darien Dorsey.
After she returned back to the country, she was invited to the 52nd anniversary celebration of Nigeria's independence.
Later on that same year, she collaborated with fellow Nigerian artists like Timi Dakolo, Praiz, Waje, and Pamela Egoh.
She worked with these artists on a theme song titled 'Higher'.
Tiwa Savage Debut Album
Tiwa Savage began the recording of her first album in 2010.
The album listening party of this album was held at the Wheatbaker Hotel in Ikoyi Lagos in 2013.
During the party, she also revealed that the album will feature guest artists like Sarkodie, Slim, and more.
Later on in July 2013, the album was officially released.
Tiwa Savage titled this album 'Once Upon A Time'.
In accordance with the singer, she wanted to inspire upcoming artists in the industry, so she had to tell them her story.
This album had a total of seven tracks.
They include; Kele Kele Love, Eminado, Love Me, and more.
The album is also well known for featuring the song titled 'Middle Passage'.
This song talks about the struggles of African men in Foreign nations.
After the success of this album in 2013, it bagged the award for the Album of the Year at the Nigeria Entertainment Awards in 2014.
It also bagged a nomination at the Headies Award for the category of Best R&B/Pop Album in 2014.
Second Album
In December 2015, Tiwa Savage released her second album titled 'R.E.D'.
This is actually an acronym for Romance Expression and Dance.
This album featured other Nigerian artists like Olamide, 2face, Don Jazzy, Reekado Banks, and more.
The album was produced by Don Jazzy, but some additional works were done by Spellz, Baby Fresh, P2J, and Altims.
The deluxe version of this album was released the following year, and it featured vocals from P-Square and Wizkid.
This album bagged a nomination at the Nigeria Entertainment Awards in 2016.
She actually recorded most of this album while she was pregnant.
Immediately after it's official release, this album was made free on the MTN Music streaming platform.
With just a short period of 24 hours, this album became the most streamed album on the platform.
Later in 2016, reports came that Tiwa Savage signed a publishing deal with Roc Nation.
She actually aired the news on her Instagram timeline.
Moreover, it made her the first female Nigerian to be signed by the label.
Tiwa Savage Endorsement Deals
As a famous singer, Tiwa Savage has signed a couple of endorsement deals with numerous companies.
Back in 2013, she signed a lucrative deal with MTN Nigeria.
This deal was said to worth about N30 Million Naira.
Later on, she signed other major deals with Pepsi, Maggi, and even Forte Oil.
Tiwa Savage Philanthropic Works
Aside from her love for music, Tiwa Savage is also a passionate philanthropist.
Over the years, she has been part of several youth empowerment programs.
She is also involved in breast cancer screening initiatives across the country.
Furthermore, she donated a huge sum to an organization which is undergoing a project to build schools in her hometown.
Recent Musical Works of Tiwa Savage
In 2019, Tiwa Savage Co-wrote Beyonce's soundtrack titled 'Keys To The Kingdom'.
This was part of 'The Lion King:The Gift'.
She appeared on this track alongside Beyonce and Mr. Eazi.
In September 2019, Tiwa dropped her first single with Motown Records.
This single was titled '49-99′.
It actually reflected on the lines from Fela's track titled 'Suffering and smiling'.
The video of this song featured some colorful scenes with strong symbolism and imagery.
One of the notable scenes in the video is the scene which mimics the portrait of the Congolese school girls taken by Eliot Elisofon in 1972.
Private Life Of Tiwa Savage
In 2013, Tiwa Savage got married to Tunji Balogun (aka Tee Billz).
They had their traditional marriage in Lekki, Lagos State, while they hosted their white wedding in Dubai.
On the 1st of January 2015, the couple announced on social media that they were expecting their first child.
Barely six months later, Tiwa gave birth to a bouncing baby boy.
After the birth of their son, this couple continued to trend online.
However, Tee Billz soon accused Tiwa Savage of infidelity.
Moreover, he also accused his mother-in-law of being involved in witchcraft.
In an interview with the 'This Day Newspaper' and 'Pulse Nigeria', Tiwa Savage addressed this issue.
She debunked the claims of her husband about her being unfaithful.
Furthermore, she also accused him of being a drug addict who was reckless financially.
In addition, she said that he often abandoned her alone, and that their marriage was over.
Right before the eyes of the fans, what once seemed like a perfect marriage broke down to pieces.
Tiwa Savage Albums
Here is a list of all the albums that have been released by Tiwa Savage:
Once Upon A Time (2013)
R.E.D (2015)
Sugarcane (2017)
Celia (2020)
These are all the albums that Tiwa Savage has released yet.
As a talented singer, we surely know that she will release more musical works in the future.
Tiwa Savage Cars, Mansions, and other Assets
Tiwa Savage Cars
The Mercedes Benz V-Class is one of the less famous cars owned by Tiwa Savage.
There are only a few photos which she has taken with this car.
However, we have managed to find out that the car belongs to her.
This car is also very expensive, but it is not as expensive as the other cars on this list.
This car is said to be worth a whopping $450,000.
It is one of the most expensive cars in her garage.
She actually purchased this car in 2013.
However, it stillbremains one of her best cars till date.
The Bentley Bentayga is another expensive car owned by Tiwa Savage.
This car is said to be worth about $160,000.
These are the major cars owned by Tiwa Savage.
There are a few more not mentioned here.
This is as a result of limited information.
Tiwa Savage Houses
Tiwa Savage owns a mansion at Heaven homes, Richmond Estates in Lekki.
It was said that she bought this mansion for a whopping N75 Million Naira.
Aside from this mansion, Tiwa Savage owns a couple of other mansions which are not well known to the public.
What is Tiwa Savage Net Worth 2021?
As of 2021, Tiwa Savage makes a lot of cash from several endorsement deals and music sales.
Currently, Tiwa Savage has an estimated net worth of $5 Million Dollars in 2021.
With such huge net worth, she is ranked as the richest female artist in Nigeria.
Summary of Tiwa Savage Net Worth
From this article, I believe you have discovered a lot of interesting facts about Tiwa Savage.
She is not just a rich artist, but the richest female artist in Nigeria.
Having bagged a lot of awards over the years, she is also ranked as the best female artist in Africa.
So far, that will be all we have on Tiwa Savage.
Feel free to drop your comments below if you found this article useful or interesting.
Source: thingstoknow.com.ng