If you are searching for Wizkid all song list.
Don't worry, I got the answer regarding Wizkid all song lists both old and the new ones.
Wizkid, as popularly called by his fans, was born as Ayodeji Ibrahim Balogun in Lagos.
Besides, he started his music career as a solo artist in a church artist and later formed a group called "Glorious five".
His stage name was previously "Lil Prinz" but later change to "Wizkid".
During the time they formed "Glorious five", Wizkid was successful to release only one song before the group dismissed.
In 2019, Wizkid was signed to a record label called "Empire Mate Entertainment (EME)" which is owned by "Banky W".
Moreover, is try to release one of his hit song "Holla at Your Boy" during his stay with "Banky W".
However, he is known to be a professional singer with his own record label "Starboy Entertainment".
He founded the record label in 2013 following his release of "Holla at Your Boy".
Nevertheless, many people have also talked about him being a dropout and they are no doubt about that.
In fact, he actually drops out of University two times just to pursue his music career and he is happy doing that.
The same famous artist has earned most of his money from endorsement deals.
However, some to recall are with MTN, GLO, Sony Entertainment, and more.
Award are not left out as he has also won the African Artiste of the year 2018.
You will be glad to know that the same songwriter and singer has made his way to international standards.
From that minute, Wizkid has actually proven himself to be an African music giant.
However, he has also released many singles and collaborations with top musicians around the world.
Wizkid All Songs and Albums List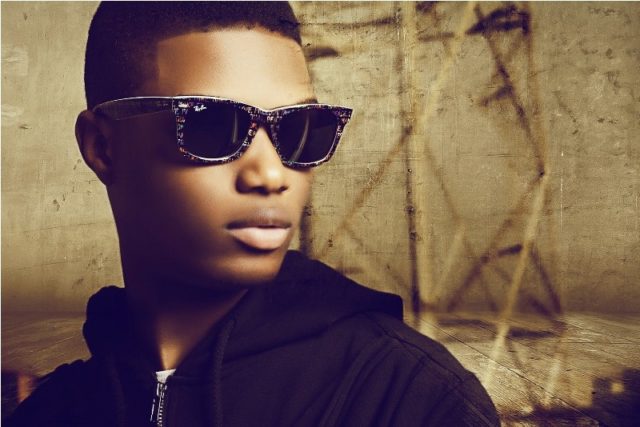 Here are the list of Wizkid songs and Album to date.
1. Super Star Album in 2011
Here were the songs that were included in Superstar Album;
Say my Name
No Lele
Scatter the Floor
Pakurumo
Wizkid ft Banky W- Slow Whine
Love My Baby
Gidi Girl
Holla At Your Boy
Oluwa Loni
Don't dull
Tease Me
Wizkid ft Skales & Banky w-EME boyz
What You Wanna Do
Wizkid ft Wandy Coal-Whine for me
Wizkid ft D prince- Wad up
Shout Out
Following the release of this music.
Wizkid actually makes it in Nigeria because it was then that people started noticing him.
Especially, the single titled "Halla at Your Boy" was the crazies and trending music of those days.
Moreover, this song moves faster and got him a recognization around the world.
When he started touching his money, he moves ahead to launch his own record label "StarBoy Entertainment" in 2013.
2. Empire Mate State Of Mind Album in 2012
Here are the list of Wizkid's songs on empire mate state of mind Album.
Baddest Boy
Dance For Me
Get Down Tonight
KO Mo Me
Sun Mo Mi
Don't Delay Me
Change
When he released this album, it was another Maga opportunity for Wizkid music career.
However, he did not only work on these songs alone but employ the service of his boss "Banky W" and that of his good friends in the studio.
In fact, they all work with full energy and potential to ensure that the album is a successful one and it was.
Nevertheless, Wizkid got to increase its fans and expand his own music career to three international countries at that time.
3. Ayo Album (meaning Joy) in 2014
Here are the songs that were included in Ayo Album.
Ayo
On Top Your Matter
One Question
Bom Bay
Show You The Money
This one was a greater joy for Wizkid as he successfully launched his first songs under his own record label "Starboy Entertainment".
However, he encounters several problems before the release of this album.
Most of the problem he faced was withdrawing from "Banky W" record label "Empire Mate Entertainment".
In fact, that was the main reason he named the album "Ayo".
4. Wizkids list of Single Songs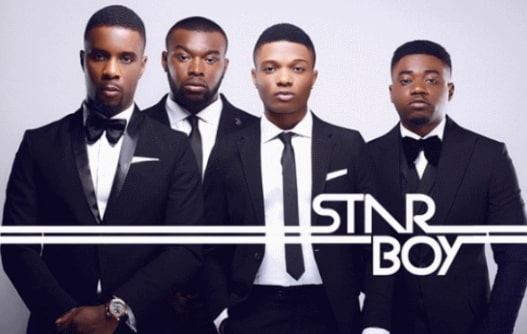 Here are the list of the single song released by Wizkid;
Oju Elegba
Thank You
In My Bed
Wiz Part
Mummy Mi
Eledumare
Expensive sh*t
Azonto
Kind love
Beat Of Life
Drop
African Bad Girl
Final
Baba Nla
Manya
Yapa (Remix)
Medicine
Odoo
Medicine (remix)
Sweet Love
Come Closer ft drake
Daddy Yo
One For Me ft Ty Dolla sign,
Nobody
Picture Perfect
S*xy
All For Love ft Bucie
Dirty wine ft Ty Dolla sign
Gbese ft. Trey Songz's
Nasty ride ft Ty Dolla Sign
Body hot (remix) ft Praiz
Wine to the top (remix)
You don't know (ft wizkid) – Justine
One Dance -Drake ft wizkid & Kyle
Shabba ft Chris Brown
Soco instrumental
Lowky
Juru
Brown Skin Girl
Totori
Kana
Brown Skin Girl
Fever
Ghetto Love
Energy
Fake Love
Joro
Nowo
Final
Gucci Snake
Caro
Lagos Vibe
Wizkid starts to release single songs in 2015 following the featured of many musicians around the world.
However, most of the artists he has featured are Maleek berry, Sarz, Legendury, L. A. X, Banky W, Shaydee, Wale, Wande Coal, Tiwa Savage, Runtown and lot more.
Which of these Wizkid All Song List is your favorite?
Leave a reply in the comment and share the post with your friends.
Recommended for you