Zlatan Ibile Net Worth
So what is Zlatan Ibile net worth?
We all know that Zlatan is one of the foremost street singers in Nigeria today.
Despite being a young boy, he is already recognized all across the nation for his numerous hit tracks.
As we all know, he has already bagged a couple of major awards in the music industry.
However, the singer is yet to win an international award.
We sure know that this singer is very talented.
Now, with so many hit songs, music sales, and streams to his name, we keep asking how much Zlatan is worth in terms of money. 
In this article, we are going to look at the biography of Zlatan, and also his net worth.
Biography of Zlatan Ibile
Omoniyi Temidayo Raphael (aka Zlatan Ibile) is a Nigerian singer, rapper, songwriter, and dancer.
This singer was born on the 19th of December 1994.
Over the years in the music industry, Zlatan has dropped a mark in the Nigerian music industry.
Zlatan Ibile Early Life & Education
Zlatan was actually born in Ilorin.
This is where he also grew up as a child.
However, he is originally from Ekiti State, Nigeria.
After graduating from secondary school, Zlatan Ibile gained admission to the Moshood Abiola Polytechnic, where he obtained his National Diploma in Business Administration in 2011. 
Zlatan Ibile Music Career
When Zlatan finished his secondary education, he started to pursue his music career.
It was during this period that he won the 'One Mic Campus Tour' competition which was sponsored by Airtel.
This competition was held in Abeokuta, Ogun State.
As a musician, Zlatan gained fame with the help of his track titled 'My Body' back in 2017.
This track featured Olamide, and it was also part of Zlatan's album.
He then gained even more fame after he collaborated with Chinko Ekun and Lil Kesh in the hit song titled 'Able God'.
This song was one of the major hits of 2018, and it really boosted the career of this singer.
Shortly after the success of this hit song, he dropped 'Zanku'.
This song came with a dance step which was named after it.
Before the end of 2018, Zlatan dropped another track in which he featured Davido.
This track was tilted 'Osanle'.
During the early periods of 2019, he released another hit song titled 'Glory'.
Later on, he also featured in Burna Boy's 'Killin Dem'.
This was part of Burna Boy's album titled 'African Giant'.
Later on, he continued to appear in several successful music projects across the country.
In 2019, he was featured in Naira Marley's hit song titled 'Am I A Yahoo Boy'. 
Later on, he aired the news that he has signed an endorsement deal with Coca-Cola.
Controversy
After Naira Marley released the hit song 'Am I A Yahoo Boy' in which he featured Zlatan, they were arrested by the EFCC.
The singers were arrested based on internet fraud and money laundering allegations.
A few days after their arrest, Zlatan was released alongside three others.
However, Naira Marley was retained in custody.
Albums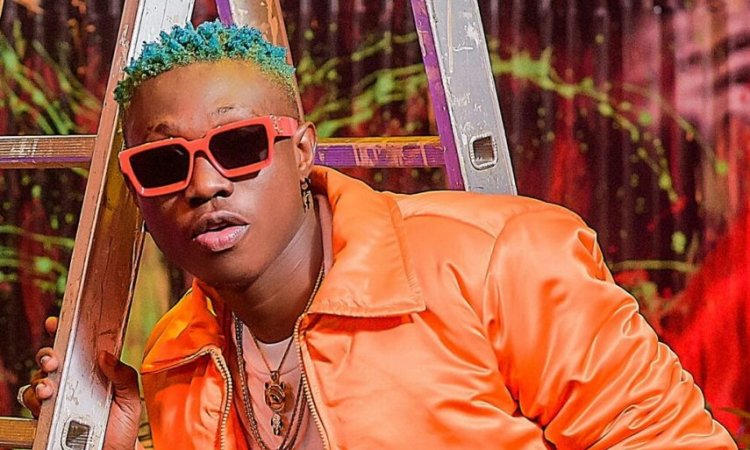 Currently, Zlatan Ibile has released a total of one album.
Although he has been in the industry for a while, he has just one album to his name.
However, he has dropped a lot of hit singles which accompany this album.
Zlatan Albums
Zanku (2019)
Zanku is Zlatan Ibile's debut album in the music industry.
He actually released this album back in 2019, and it became a huge success across the nation.
Zanku Records
On the 1st of January 2020, Zlatan Ibile announced via his Instagram handle that he has launched his own record label 'Zanku Records'. 
He didn't actually unveil any artist in the announcement.
During the celebration of his birthday the following month, he unveiled three artists.
He unveiled Jamopyper, Oberz, and Papisnoop, and also announced other members of his team.
He listed the likes of Jiggy as his manager, and also a few others.
A photo of the singer alongside seven others accompanied this announcement.
Zlatan Awards & Nominations
As expected, Zlatan is not just a famous Nigerian singer, but an award-winning one.
Over the years, this singer has managed to bag a few major awards and nominations in the music industry.
Today, Zlatan has won a total of four major nominations, and four major awards.
Nominations
Below are a few major nominations that Zlatan Ibile has bagged in the music industry.
In 2018, Zlatan was nominated in the Rookie of the year category at the City People Music Awards.
2019 was a major winning year for the singer.
In 2019, Zlatan was nominated in the Next Rated category at the Headies Awards.
Still at the Headies Award, his hit song titled 'Legwork' was also nominated as 'Song of the Year'.
This song also bagged him a nomination in the Best Street Hop Artist category.
Awards
Here are some major awards which Zlatan Ibile has won in the industry.
In 2019, Zlatan won the Headies Award for Best collaboration.
This was with the song titled 'Killin Dem' in which he featured Burna Boy.
At the African Muzik Magazine Awards, Zlatan won a total of three awards.
He won the awards for Best New Act, Best Collaboration, and Song of the year.
These are the major awards and nominations which the singer has bagged in the music industry.
As an active singer, he is expected to win more awards in the future, so we just have to keep watching.
Zlatan Ibile on Social Media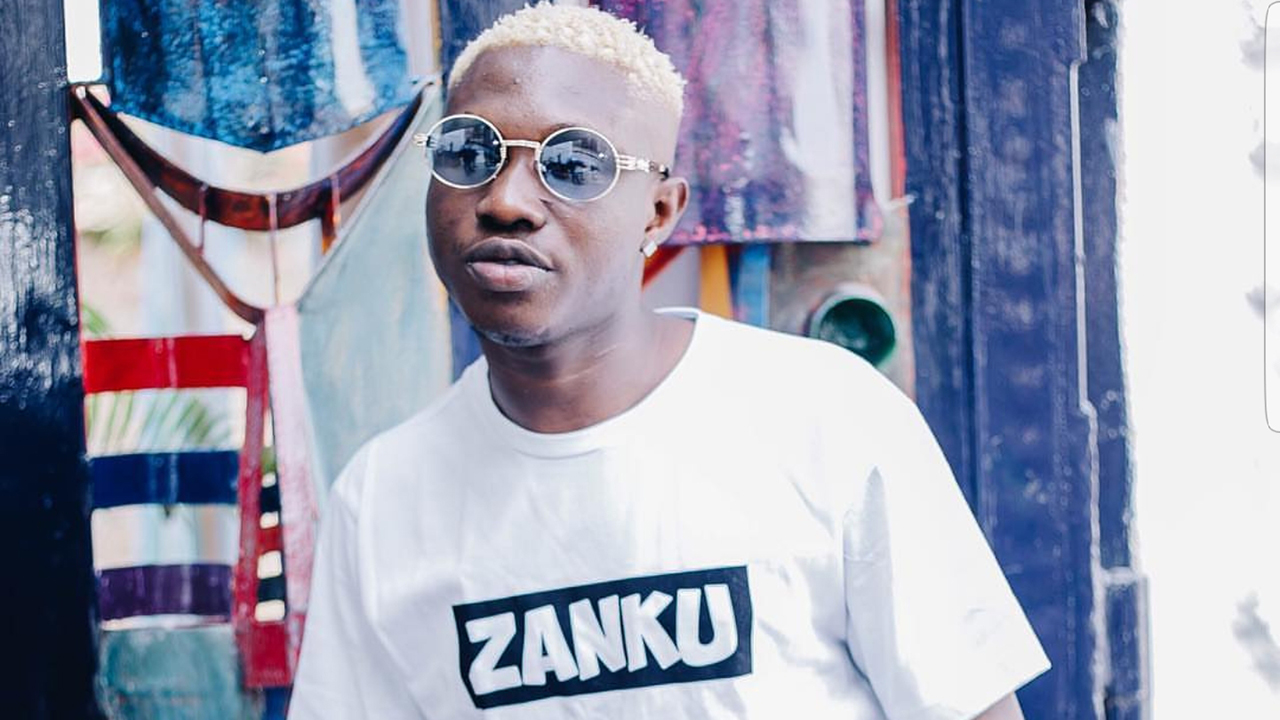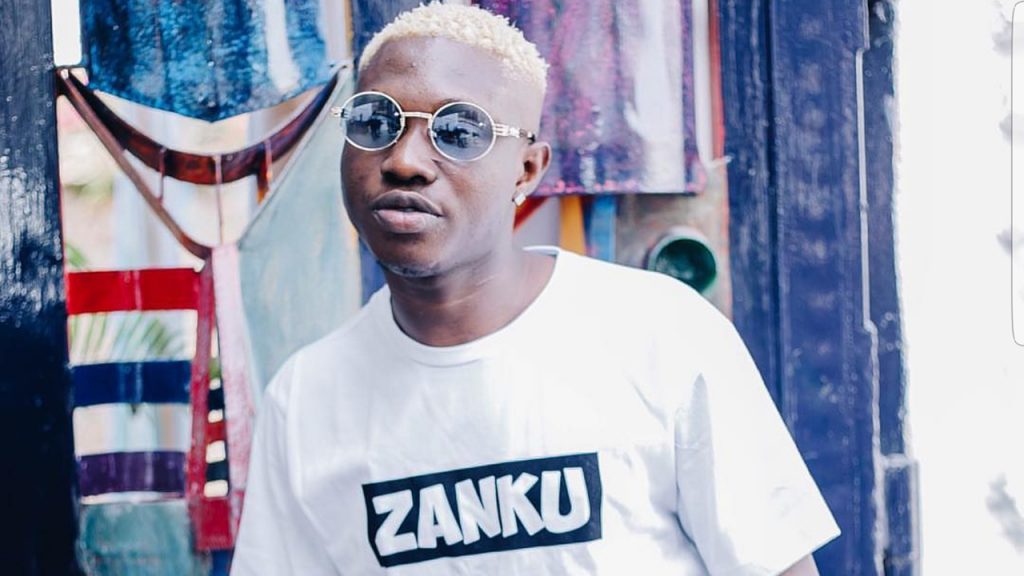 As a young and active singer, Zlatan Ibile is active on Social media.
Below are some of the major social media platforms through which this singer can be found.
On Instagram, Zlatan can be gotten with the official handle @zlatan_ibile
On this platform, Zlatan has a total of 4.1 million followers.
As a result of his fame, his followers keep growing at a fast pace on this platform.
Zlatan is also active on Twitter.
On this platform, the singer goes with the official handle @zlatanibile
He doesn't have a lot of followers on this platform.
They are not as much as they are on Instagram.
Today, the singer actually has a total of about 7k followers on Twitter.
This is way lesser than that of his Instagram account which has a total of about 4 million followers.
If you are a fan of this singer, you can feel free to follow him through any of his official social media handles today.
Zlatan Ibile Car, Mansions & Assets
As a rich and famous Nigerian musician, Zlatan already owns a couple of luxury assets.
Here, we will look at some of the major assets owned by this singer.
Zlatan Ibile owns a total of about four cars.
Three of these cars are Mercedes Benz cars, while the last is a Range Rover.
Amongst his fleet of cars, there is a Mercedes Benz G-Wagon, Mercedes Benz CLA Class, a Range Rover, and another unknown Mercedes Benz car.
His garage is said to be worth well over N90 million naira collectively. 
Flavour N'abania Net Worth: Bio, Age, Relationship, Cars, and Mansions.

Check Also
Zlatan Ibile Mansions
Recently, Zlatan Ibile announced on his Instagram page that he has purchased a new home in Lekki, Lagos.
We do not know the exact worth of this mansion, but we assume it will be an expensive one.
When more details about this singer's house come up online, we will come up with relevant updates.
These are the major assets owned by Zlatan Ibile.
There may be some other expensive properties that he owns, but they are not known to the public.
What is Zlatan Ibile Net Worth?
Now, to the main question.
How much does Zlatan Ibile have?
How much is Zlatan worth in terms of cash?
Well, although Zlatan has not been in the Nigerian music industry for a very long time, he has surely made some gains from the industry.
As we speak, Zlatan Ibile has an estimated net worth of $2 Million dollars in 2022. 
This makes him one of the richest young music acts in the country.
Final Thoughts on Zlatan Ibile Net Worth
From the texts you've read above, I believe you have discovered a lot of cool facts about Zlatan Ibile.
He is not just a famous artist, but also a rich and award-winning one.
Currently, this young man is said to be one of the leaders of Street bangers in Nigeria.
He never fails to drop street bangers, and this has gained him a very huge fan base across the nation.
So, as I have already said, If you are a fan of this singer, feel free to follow him on Social media.
His followers grow at a fast pace, and this is an indication that this singer is loved by so many.
He often drops the latest news about his upcoming music projects and collaborations on Social media.
Although we do not know what this singer is really up to, we are sure that he will come up with wonderful hits for his fans in the near future.
If you actually found this article interesting, then feel free to drop your comments in the comment session below.
Remember, we value your opinions!
source: Thingstoknow.com.ng