While a lot of persons only got to hear about the Legendary Rapper DMX after his death, so many others knew him and grew up on his music, and today we are going to tell you 13 interesting facts about DMX you might not have known about him.
The revered Rapper DMX is a name that strikes a chord when mentioned in the music industry. His contributions to the hip hop culture and the legacies he left behind are quite iconic and there are but a few rappers that are as intense, honest and inspiring as DMX.
DMX lived an interesting life, from childhood to his formative years, up to adulthood, his personal life and industry dealings. He was nothing short of interesting, and we will be looking at 13 interesting facts about DMX, telling the story revolving around his life, upbringing, career and death.
DMX Birth Name and Stage Name
DMX birth name is Earl Simmons. He gave himself the stage name DMX.
At one time in his life, his Mom sent him to go and live at a group home, and while he was there, he used a digital machine called Oberheim DMX drum machine.
DMX after returning home and was about to pick a stage name for his career, it was from this machine that he did so.
Many years later though, he said that DMX meant 'Dark Man X'.
DMX At Age 6
At the age of 6 he had two of his teeth removed when his Mom hit him over a mistake that he made.
Growing up as a child, DMX had what most people would term an unusual childhood, and one of the things that plagued his childhood was persistent abuse from his mother and her boyfriends since his Dad was mostly absent during his childhood days.
DMX At Age 7
Simmons at the age 7 was jailed for stealing.
One could possibly wonder why a seven year old would be jailed, but the circumstances surrounding his life even at that early stage were complicated.
Before then, he was already involved in troubles at school, attacking teachers and fellow classmates alike.
DMX At Age 10
At age 10 he was expelled from school and at one time, he was imprisoned for stealing a dog.
This perhaps explains his closeness to dogs as a lot of times, his lyrics are directed towards dogs. In fact his first major-label single was titled 'Get Me A Dog'.
Recommended For You: Akon Net Worth 2021: Bio, Career, Albums, and Properties.
DMX At Age 14
At age 14, he left home to live on the streets to avoid being abused by his mother.
Living life the street way from that age only exposed him to one thing the street was known for — tough love. The raggedy lifestyles he encountered and the experiences he had would later form the core of Dark Man X's messaging.
He was the first artist to have his first five albums at the number one spot on Billboard.
Despite having a rough childhood,he still went on to live a life that was nothing short of awesome career-wise. He contributed greatly to the hip hop culture and left legacies in the industry, legacies other artiste would later look up to.
DMX Children and Marital Life
He had 15 children with different women. His youngest child was 5 years old as at the time of his death.
The rap star was married just once in his lifetime. The marriage with his ex-wife Tashera Simmons lasted for 14 years before they separated. He had four children with his ex-wife, while the others were from different relationships he had along the way.
Most of these relationships existed even while he was still married, while some came after he was separated from his ex-wife.
DMX Involvement in Drugs
DMX claimed that his rap mentor who taught him how to rap also introduced him to drugs at age 14.
Though Ready Ron whom he referred to, took to social media to say that he didn't introduce DMX to drugs, but this effort according to some people is coming at the wrong time since dead men tell no tales.
He would've come out to clear his name while DMX was still alive.
Dark Man X started his career at age 14 after he met and beatboxed for Ready Ron.
Ready Ron became his partner in 1984, and it was in this time that DMX had his first shot into the music industry.
Numbers of Times DMX Serve Jail
DMX was jailed for at least 30 times in his lifetime.
He was involved in various crimes including carjacking, robbery, theft, tax evasion, violation of court order, etc.
As an escape route from poverty and hardship, he resolved to stealing and robbery from a young age.
Simmons didn't exactly have a life that would be classified as normal. His was a life that was full of drama and stories. This also formed the core of his messaging expressed through his music.
DMX Music Career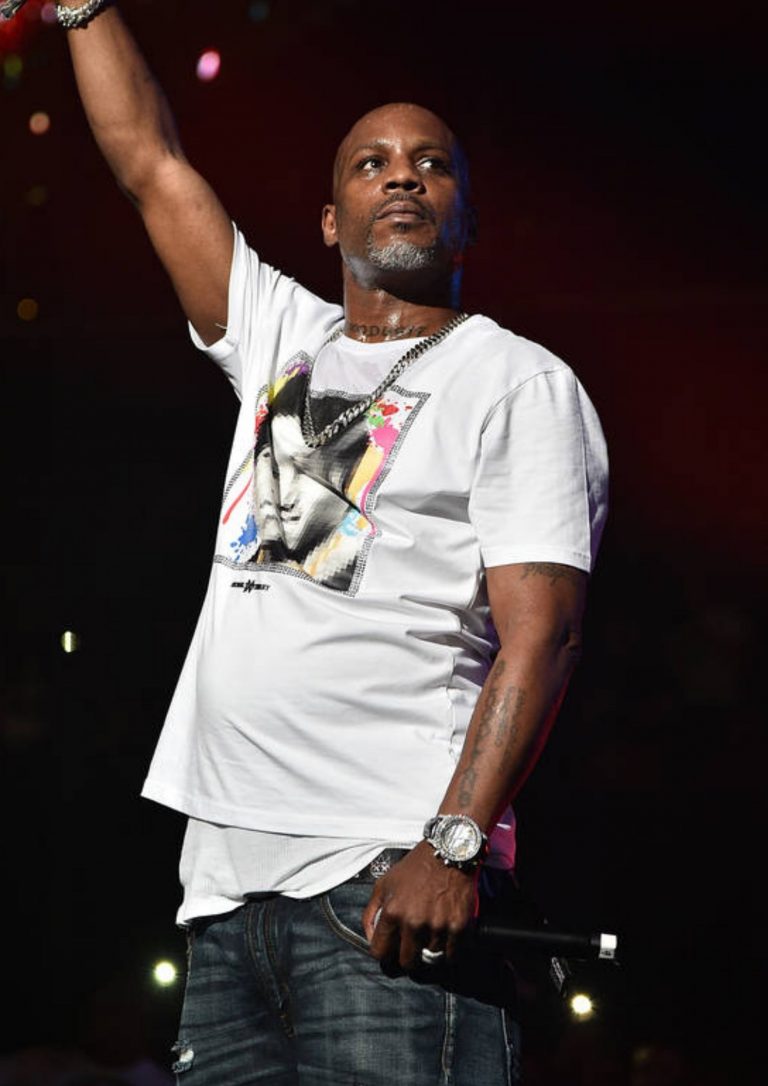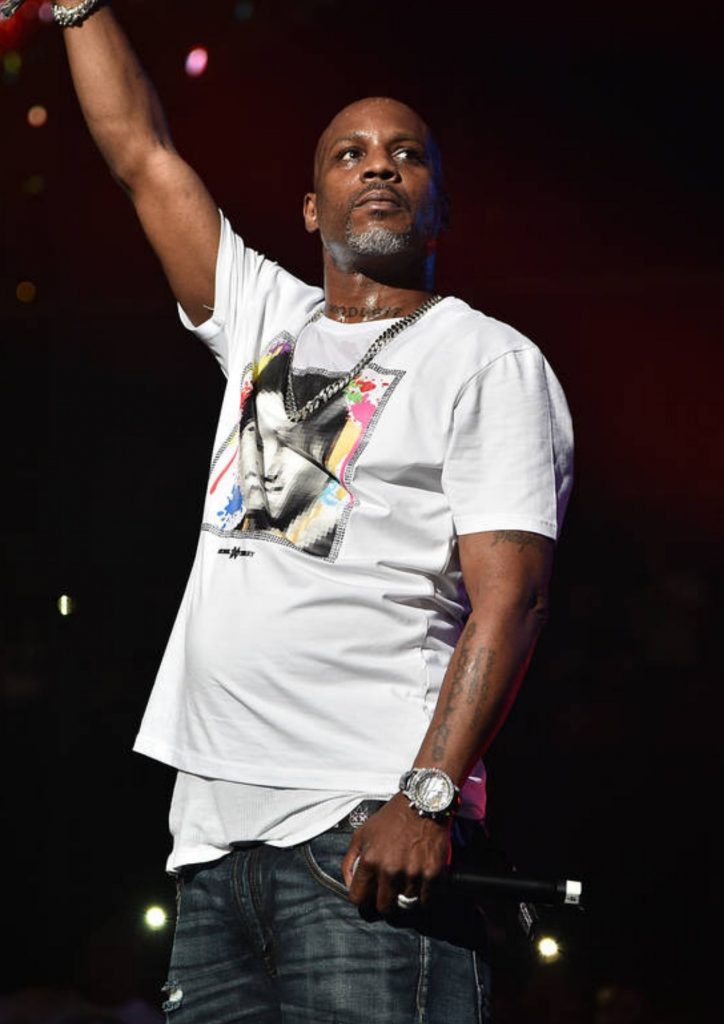 Dark Man X was a very inspiring artiste. His lyrical content always had a story to tell and a message to convey.
Many artiste attribute their inspiration in the early days of their career to DMX.
The very essence of art is expression and this was exactly what he embodied. He did music that was both entertaining and purposeful to many.
People who followed him closely found a sense of purpose and strength to carry on when they listened to DMX. His lines are both relatable and motivational.
But that's not all. It must be mentioned that DMX wrote many times about his dogs, perhaps this was because of his said love for stray dogs and his imprisonment for stealing a dog.
Find Out: How old is Di' Ja? – Mavin Princess
He was one of the most successful artistes in America in the 1990s and 2000s.
Through it all, one thing remained — his love for hip hop music. According to him, he wrote a lot of songs in jail and even had fun in jail as he sneaked into cells to battle other rappers who were in jail with him.
Not even prison could separate him from hip hop. He was a man of conviction who believed that going to prison for him, was for a reason.
Cause of DMX Death
The Legendary Rapper DMX died on April 9 after suffering from a reported case of drug overdose. He was 50 years at the time of death.
You Will Also Like: The Richest Musicians In Africa (2021): Top 30 African Forbes List