Who Are The Top 20 Best Rappers In Africa?
Hip-hop music has taken Africa by storm in recent years, with a plethora of talented rappers emerging from various countries across the continent. From the raw, gritty sounds of South African hip-hop to the more polished and commercial styles of Nigeria and Ghana, African hip-hop has truly come into its own.
With so much talent on display, it can be challenging to identify the best of the best. In this article, we will be taking a look at the top 20 best rappers in Africa, based on a combination of critical acclaim, commercial success, and impact on the genre.
So, whether you're a die-hard hip-hop fan or simply looking to explore the vibrant music scene in Africa, join us as we delve into the exciting world of African rap.
This article will show us a list of the top best 20 rappers in Africa who are doing so well in their field.
Check Also: TOP 10 BEST MUSICIANS IN AFRICA 2023
1. Nasty C
Nsikayesizwe David Junior Ngcobo, commonly known as Nasty C, is arguably the best in South Africa and the best rapper in Africa.
Nasty C is also the first rapper from the continent under Def Jam and Universal Music Group.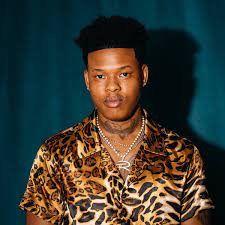 Nasty C: Image Source
The Durban-born rapper has a diverse discography.
Nasty C's four albums and one mixtape are a testament to his versatility as a wordsmith.
However, his 2020 release, Zulu Man with Some Power, is critically acclaimed.
Besides his global recognition, Nasty C is a skilled rapper.
For example, 2018's freestyle on Tim Westwood TV is arguably one of the channel's best sessions.
Also Read: The Richest Musicians In Africa (2023): Top 30 African Forbes List
2. Khaligraph Jones
Khaligraph Jones joins the list of the best rappers of 2022 because of his talent.
Although the rapper has been in the industry for the past decade, he became a continental superstar in 2016.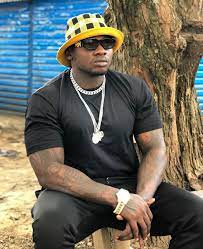 Khaligraph Jones: Image Source
Since then, Khaligraph has proved his writing prowess, especially when scouting for African talents.
Besides his vast following, Khaligraph is one of the best African rappers, thanks to his wordplay and writing style.
In addition, the Kenyan rapper has an intelligent way of retelling stories.
Check Out: Top 10 Richest Musicians In Kenya and Their Net Worth in 2023
3. Cassper Nyovest
Cassper Nyovest is a South African record producer and rapper.
Although he does not rap in English like most artists, he has managed to keep his continental fans glued to his songs.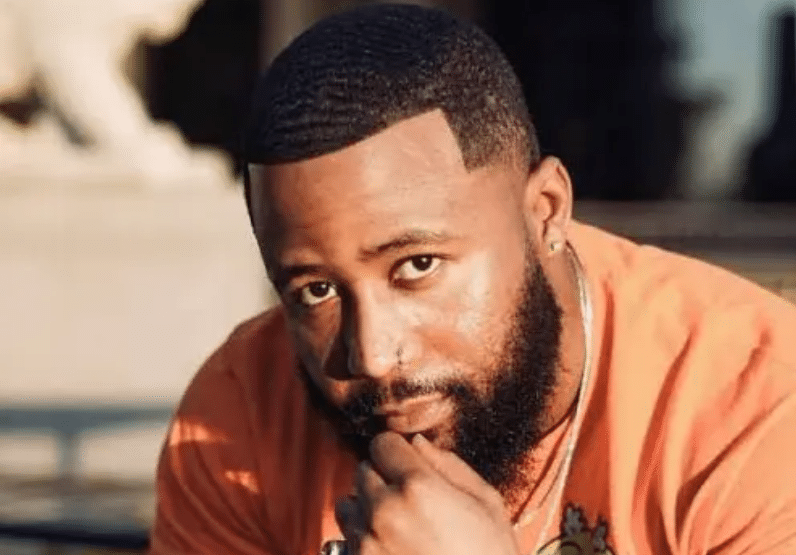 Casper Nyovest: Image Source
His song Doc Shebeleza is considered a blueprint for African rap.
Since his 2014 hit release, Cassper Nyovest has consistently put out music that resonates with millions of fans.
In addition, Cassper's work has been a testimony of his growth as a musician.
In addition to millions of followers from social media, Cassper Nyovest is the first rapper in Africa to fill a stadium.
For most hip-hop lovers, this was a sign that he is one of the best rappers in Africa.
Also Check: The Safest Way to Gamble in South Africa – The Lottery
4. Sho Madjozi
Sho Madjozi is one of the most famous rappers from South Africa.
Thanks to the internet and her biggest song yet, John Cena, Sho has gained immense recognition.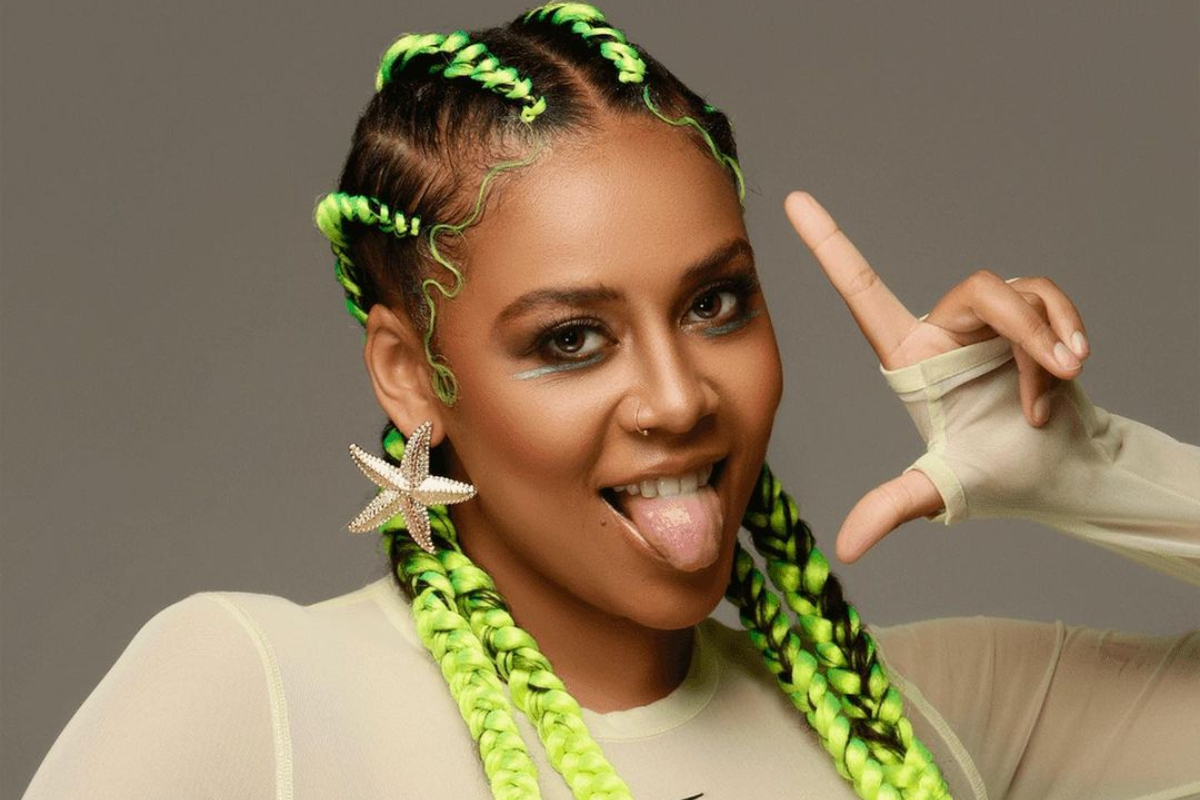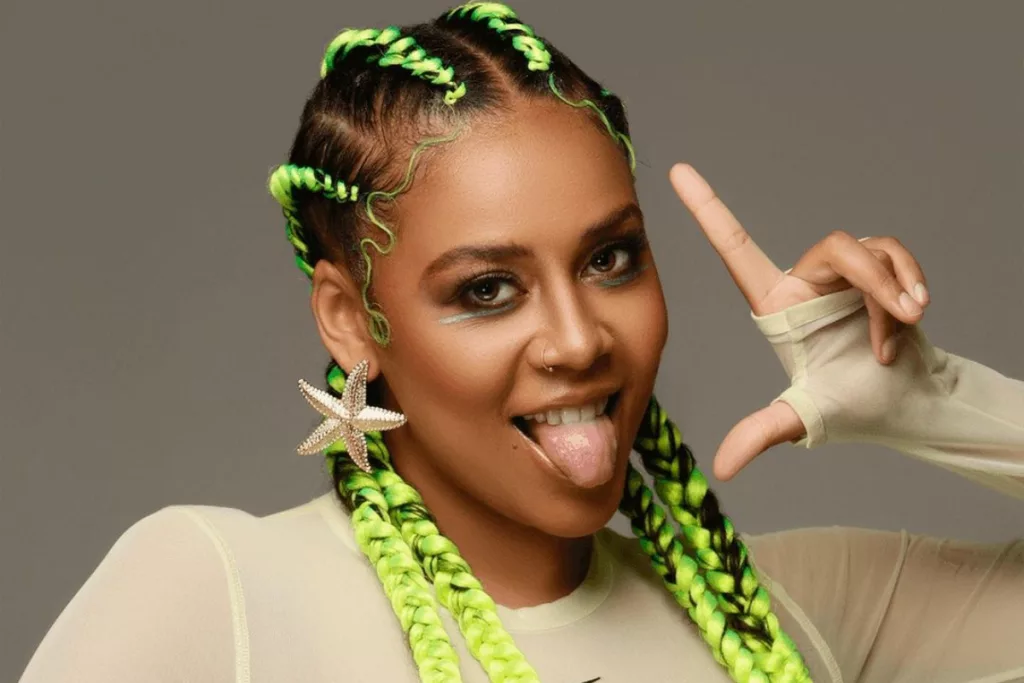 Sho Madjozi: Image Source
The hit song opened doors for the young artist to tour the world and launch her career.
Sho Madjozi's work ethic is unmatched, especially considering she has been in the commercial music space for less than five years.
Apart from her skills as a rapper, Sho is famous for her fusion of Swahili and English.
Also, her bubblegum lyrics make her songs comical and memorable.
5. Sarkodie
Born Michael Owusu Addo, Sarkodie is a rapper and entrepreneur from Ghana.
Although Afrobeat dominates West Africa's music scene, the rapper has defined all norms to become a key entertainer in the region.
Thanks to his consistency, Vodafone Ghana Music Award gave him the Artiste of the Decade award.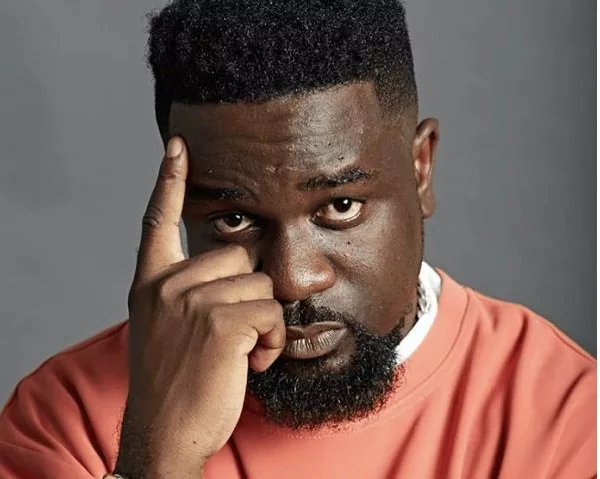 Sarkodie: Image Source
The rapper's significant hits are collaborations with other artists.
For example, Adonai featuring Castro is his biggest song yet.
Apart from being a skilled rapper, Sarkodie is one of the wealthiest rappers in Africa.
He often shares pictures of his cars and houses on his official Instagram page.
Read: Richest Disc Jockeys In Nigeria
6. AKA
Kiernan Jarryd, alias AKA, is a record producer and one of the best African Hip hop artists.
While the South African rap star has created many controversies on Twitter in the past few years, his 2020 EP, Bhovamania, has received impressive reviews.
His 2014 album — Alter Ego — is one of the best rap albums by an African rap artist.
The singles from the album are culture shapers, especially in a continent that has a young rap industry.
Besides being one of the top African rappers in terms of influence, AKA has been nominated for different global awards.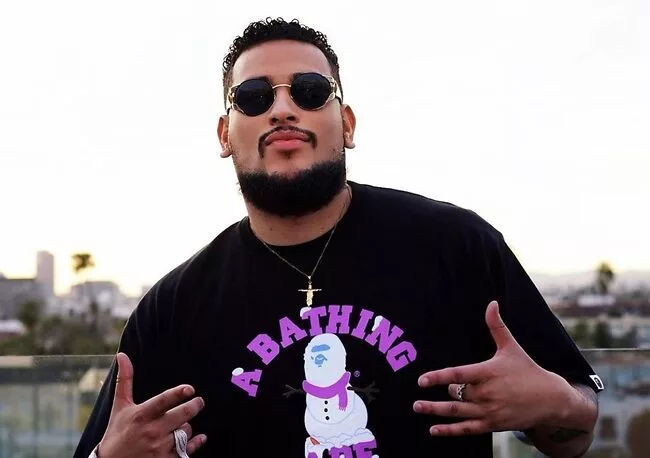 AKA: Image Source
He was one of the nominees for the Best international act in the 2019 BET Awards.
He died on the 10th of February, 2023, after he was shot by thugs in a South African restaurant.
7. Falz
Falz, born Folarin Falana, is a versatile rapper from Nigeria.
Unlike most rappers in Africa, he is not afraid to use indigenous sounds in his work.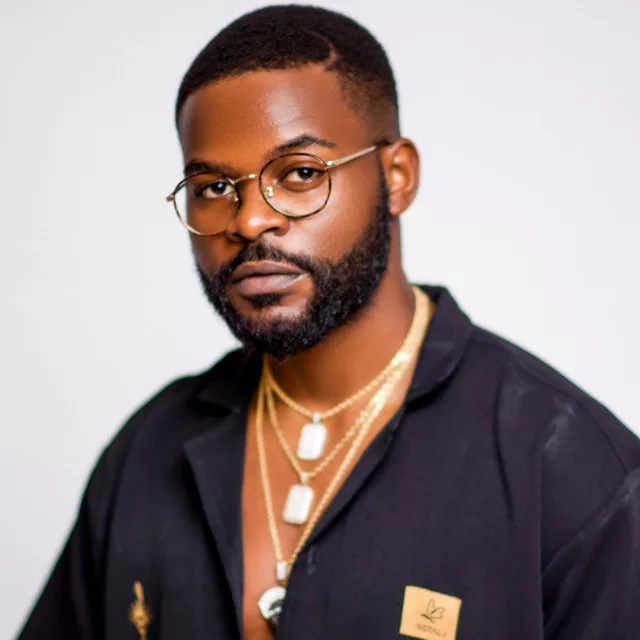 Falz: Image Source
While this approach to creating music has worked against some talented rappers, Falz has completed an alternative rap sound.
Even though Falz has been an active musician for decades, his eureka moment happened when he recreated This Is America by the American rapper Childish Gambino.
This is Nigeria was not only entertaining but an essential piece of activism.
Read Also: Top 10 Best Songs In Nigeria in 2023
8. Phyno
Phyno is a Nigerian rap artist who started recording music in 2003.
After gaining a massive following in his country, the artist became a continental star in 2014.
Phyno: Image Source
Phyno is one of the few African rap artists that consistently use African language in his raps.
For example, his biggest song yet, "Fada Fada' featuring Olamide, is purely in Igbo.
His use of language makes him a unique rap artist.
9. Octopizzo
Octopizzo is one of the best rappers from East Africa.
Born as Henry Ohanga, the rapper is a product of Nairobi's vibrant rap battles.
However, he has evolved from an MC to one of East Africa's rap icons.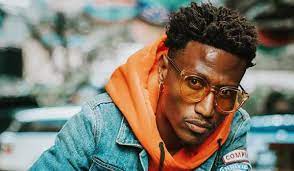 Octopizzo: Image Source
While most rappers are reluctant to experiment with different sounds, such as Trap, the Kenyan artist has used trends in the hip-hop scene to sharpen his skills.
As a result, all his albums are different in terms of sounds and subject matter.
His 2020 album — Jungle Fever — fuses Benga with rap.
10. Roma Mkatoliki
Ibrahim Mussa, alias Roma Mkatoliki is a Tanzanian rap artist.
Roma Mkatoliki: Image Source
He is part of ROSTAM, which is a duo rap group.
However, in the last two years, they have been doing a lot of solo projects.
His biggest song, Zimbabwe, was heavily played in continental music channels such as MTV and Channel O.
Since then, Roma has released some solo projects and collaborations with Khaligraph and Lady Jay Dee.
11. Olamide
Olamide is a Nigerian recording artist born on March 15, 1989.
He is one of the best rappers in Nigeria, and most of his records are in Yoruba and English.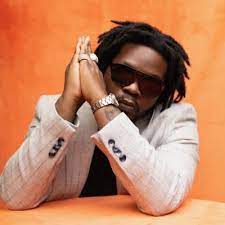 Olamide: Image Source
The rapper released his first album in 2011 titled Rapsodi and later released a second one under the label imprint YBNL Nation.
Olamide made history in Nigeria as the first artiste to sign an endorsement deal with Ciroc.
The artiste is married to Adebekunmi Aisha Suleiman and has two boys.
12. Ladipoe
Ladipoe is one of the most prominent African Hip Hop artists because of his impressive works in the industry.
The rapper started his music career in 2014 and established himself in the industry with his unique music pattern.
He has been giving fans non-stop back-to-back hits ever since, as he has released numerous albums and singles over the years.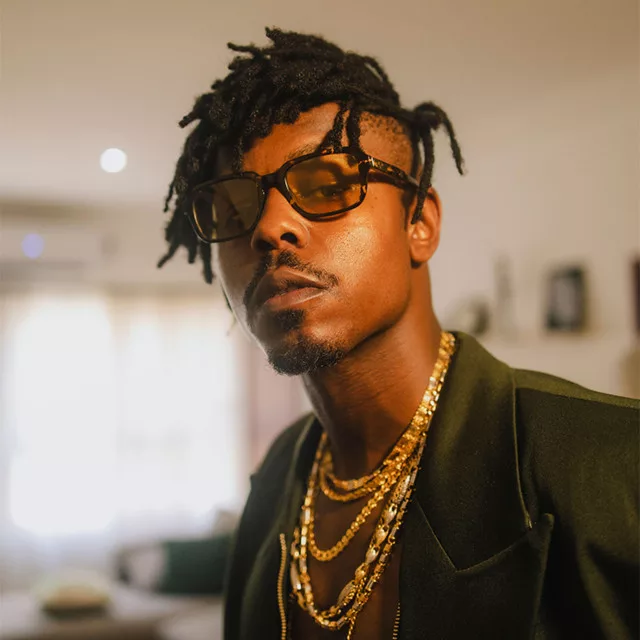 Ladipoe: Image Source
13. Vector
Vector, whose real name is Olanrewaju David Ogunmenfun, is a famous Nigerian artist, songwriter, stage performer, and recording artist.
The talented rapper was born on August 7, 1985, in Ogun State in the southwestern part of Nigeria.
Vector started his professional music career in 2008 after completing his university education.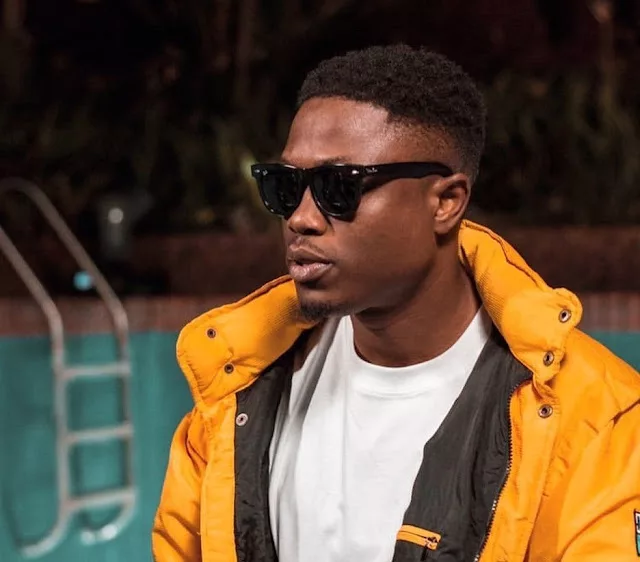 Vector: Image Source
He officially signed to YSG Entertainment and, in February 2010, released his first official single, Kilode.
Today, he is one of the wealthiest and most influential rappers from Africa with a high net worth.
14. Ice Prince
Ice Prince has been dominating the airwaves for a long time and counts as one of the most influential rappers to ever grace the stage.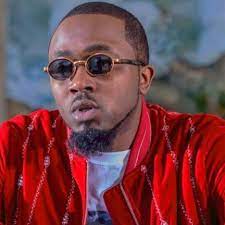 Ice Prince: Image Source
Some of the rapper's most popular tracks include Oleku, Aboki, and I Swear, among others.
The rapper's real name is Panshak Henry Zamani, and he was born on October 30, 1984. Today, Ice Prince is one of the most successful rappers in Nigeria and one of the most followed on Twitter.
15. Kwesi Arthur
Kwesi Arthur's notable works in the rap industry make him one of the top rappers on the continent.
Also, he is considered one of the biggest names in Ghana's entertainment industry.
His remarkable rapping prowess even got him a nomination to the BET Hip Hop Awards Cypher, becoming the second ever to get the nomination in the country.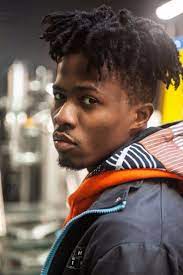 Kwesi Arthur: Image Source
16. Jovi
Jovi is one of the biggest rappers in Cameroon, a French-speaking country.
He was born on October 24, 1983, as Ndukong Godlove Nfor.
So far, the rapper has gained an immense following of English-speaking fans in various countries across Africa.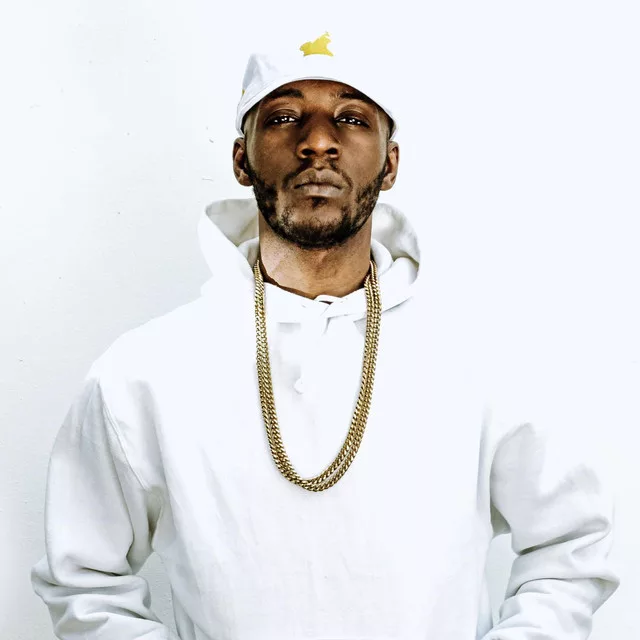 Jovi: Image Source
Also, Jovi has collaborated with international artists like Akon.
As a result, most of his music has peaked at the No.1 charts in Africa and has even been featured on Trace TV as one of the best 15 African rappers.
17. M. Anifest
M.Anifest was born on November 20, 1982 as Kwame Ametepee Tsikata.
He is the son of a famous Ghanaian lawyer, academician Tsikata and Reverend Dr. Priscila Naana Nketia.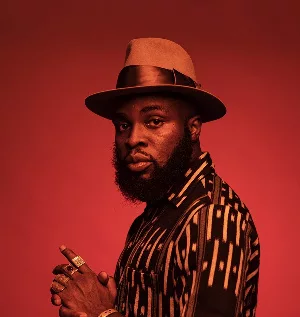 M.Anifest: Image Source
The rapper started his career while in high school and released his first solo album, "Manifestations, in 2007.
Since then, M.Anifest has been releasing good music and winning the hearts of numerous fans in Africa and other parts of the world.
18. Nadia Nakai
Nadia Nakai is a beautiful and immensely talented female rapper and songwriter from South Africa.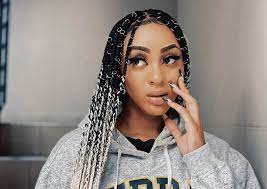 Nadia Nakai: Image Source
The rapper was born to a South African father and a Zimbabwean mother.
She developed a passion for music at age 16 and recorded her first studio song at 18.
19. Medikal
Medikal is a talented rapper from Ghana, born on April 4, 1993.
The rapper had the highest nominations at the 2017 Ghana Music Awards alongside Sarkodie.
His impressive works have made him gain international recognition.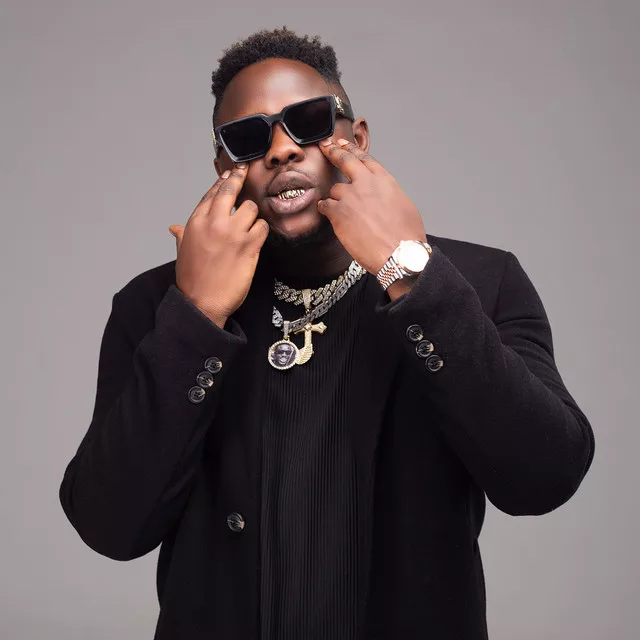 Medikal: Image Source
20. Black M
Black M is one of the most famous rappers from Guinea, Africa, with outstanding talent.
Asides from rapping, he is a songwriter and part of the Sexion d'Asaut group.
The rapper released his first solo album titled Les Yeux Plus Gros Que Le Monde which was certified diamond.
Black M: Image Source
The album gained Black M international fame and launched him into the music industry.
Conclusion
Rappers are highly skilled and talented people.
Most rappers rap in their own indigenous languages.
However, this does not mean that they have failed to entertain and deliver bars.
These rappers have made their mark in their career and are doing exceedingly great.
We wish them the best in their coming endeavours.