Thinking of what is Ginimbi Net worth?
Over the past few months on the internet, the death of Ginimbi has sparked a lot of reactions online.
The news of his departure has become so viral that everyone wants to know more about the life this man lived before he died.
We all know that after his death, so many celebrities posted consolation messages.
The popular Nigerian musician 'Davido' even said in a post that Ginimbi was a friend of his.
In this post, we are going to look at the life of Ginimbi.
How much he had before he died and a lot of other shocking facts that you may be interested in.
Now, without wasting too much of your time, let us get down to Ginimbi net worth and biography.
Biography of Ginimbi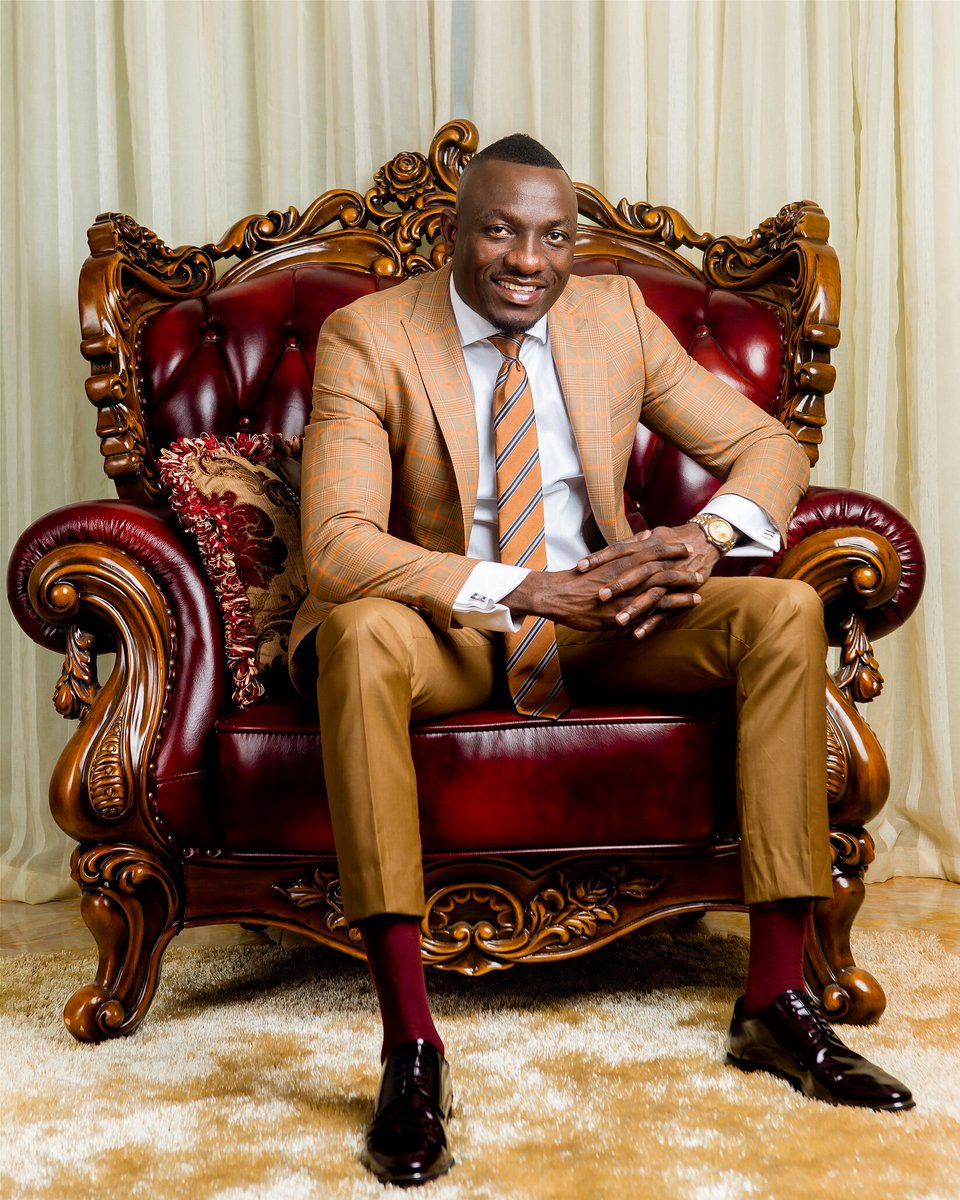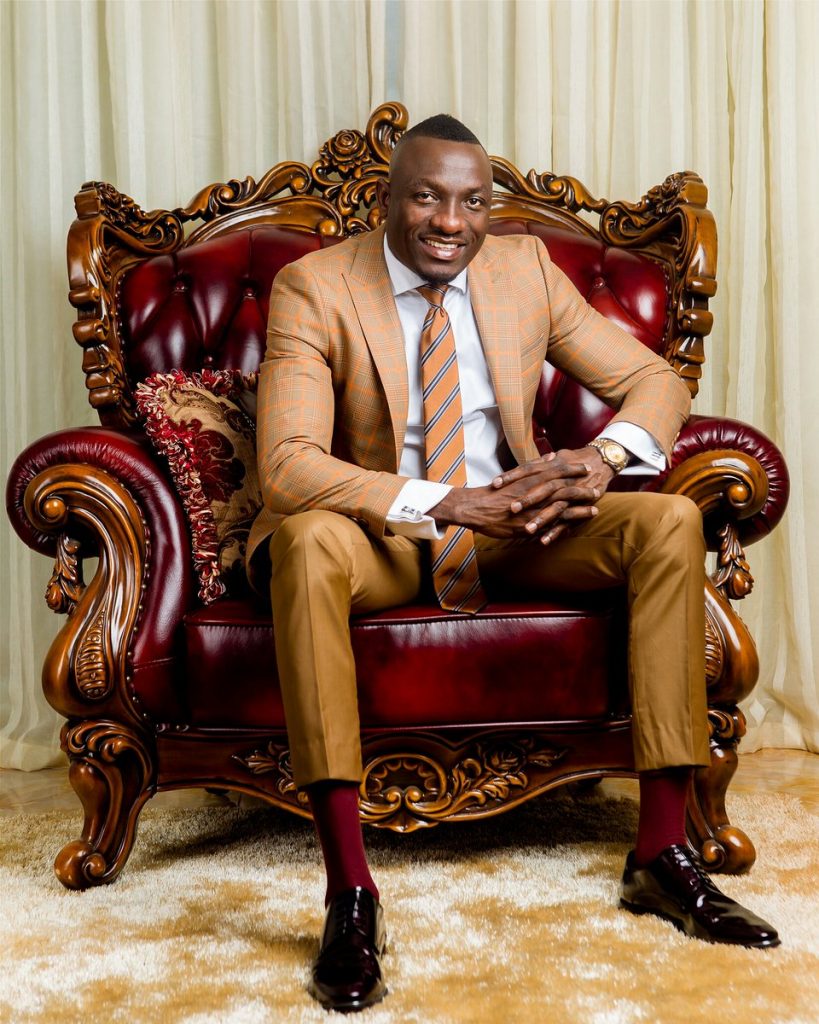 Genius Kadungure (aka Ginimbi) was a Zimbabwean businessman and socialite who was born on the 10th of October 1984 in Domboshava, Zimbabwe.
He was the founder and CEO of Pioneer Gases.
This is a big gas company with a strong presence in numerous African countries like South Africa, Botswana, Zimbabwe, and more.
He is also the owner of the famous Dreams Nightlife Club.
However, the name Ginimbi was his Facebook profile, but this gained so much popularity, so this turned to his main nickname.
He was also a brand ambassador of Harare International Carnival.
Before his death, he had two sisters named Juliet and Nelia.
Ginimbi Business Career
It is reported that Ginimbi started a business when he was still just 17 years old.
During this period, he was a middleman who used to secure gas deals for domestic consumers.
He also had a friend who worked for Angolan Airways, so he easily secured his first gas contract through his friend.
He soon began to secure numerous sales to domestic users and this boosted his earnings.
Within three years of being in the business, Ginimbi bought a Mercedes Benz S Class.
He also went ahead to establish the company 'Pioneer Gases'.
This company is part of Piko Trading Group which is owned by him.
The company supplies gas to industries and individual retailers.
Ginimbi Fraud Allegations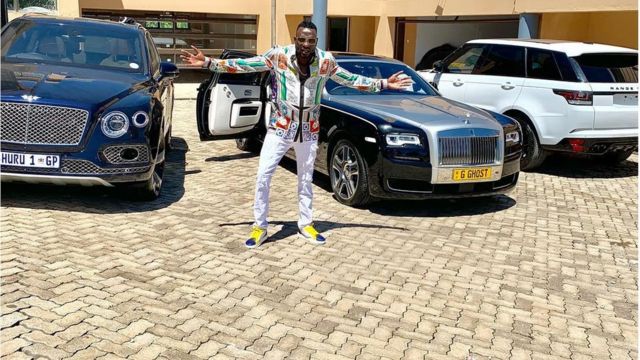 Back in 2014, Ginimbi was arrested due to some fraud allegations.
He was accused of being part of the defrauding Zanu-PF MP for the Managing Director of Badon Enterprises (Chegutu West Dexter Nduna).
Also, he was accused of defrauding a miner in Kadoma called Gatawa.
It was said that he defrauded the miner of over R1.5 Million.
As reported, Ginimbi formed a fake company name called Transco Civil Engineering and lied that it was based in South Africa.
He also created an ABSA Bank account for this company.
After setting this up, he then contacted the complainants and portrayed himself as the Chief purchaser for Marabags Resources.
At this point, he made it clear that he was looking for mining pumps at a good price rate.
As reported, the victim sent his brother to South Africa to purchase these pumps.
He was then instructed to make a deposit of R1,046,890 for the purchase of 10 flight pumps.
This money was then paid to their ABSA Bank account.
After this transaction was done, Transco Civil Engineering then instructed the victim's brother (Enoch) to go back to Zimbabwe to check out his package with DHL for a period of three days.
On getting there, Enoch only found a parcel which contained some cell phone chargers.
Tax Controversies
Between 2009 to 2016, Ginimbi's company Piko Trading faced allegations from the Zimbabwe Revenue Authority.
They were accused of tax Evasion.
It was recorded that his company realized a total sale of over $9 Million with value added taxes included.
He was also once arrested after being accused of being involved in a tax Evasion scam.
Ginimbi Private Life/ Relationships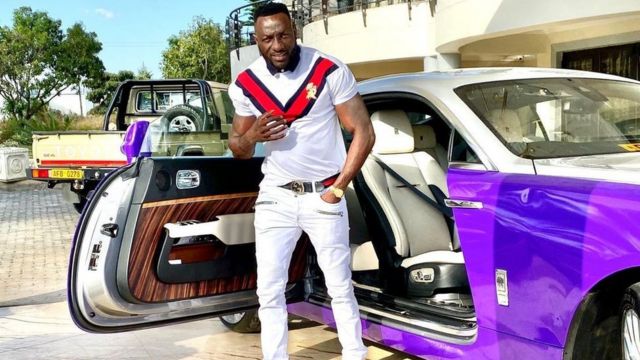 Back in 2014, it was said that Ginimbi was engaged to Zodwa Mkandla.
Despite the fact that she was actually about 11 years older than he was, they were happy together.
However, Ginimbi revealed in 2018 that they had broken up.
He also revealed in another interview that he still had a good relationship with her, and they still did business together.
Ginimbi Lifestyle
Before Ginimbi died, he was often called the King of Nightlife.
He is a lover of flashy things, and he loves throwing expensive parties.
Back in 2010, he organized a luxury all-white birthday party in Harare.
It was said that he spent a total of about $17,000 on this party.
This party has a lot of guests from different countries.
Just two years after this party was thrown, Ginimbi threw another luxury birthday party.
This time, it was held in Botswana.
This party was estimated to have cost him a whooping $32,000 dollars.
The following year in 2013, he again threw another party.
This one lasted for three whole days at Domboshava.
It was actually a celebration for the new mansion he built there.
Ginimbi Affairs
Ginimbi was said to have been romantically involved with several women.
He is also well known for having affairs with married women.
It was once reported that he had been beaten by the husbands of several women with whom he had sexual relationships.
While speaking on these reports, Ginimbi said it was a normal thing.
Ginimbi Cars, Houses, And Assets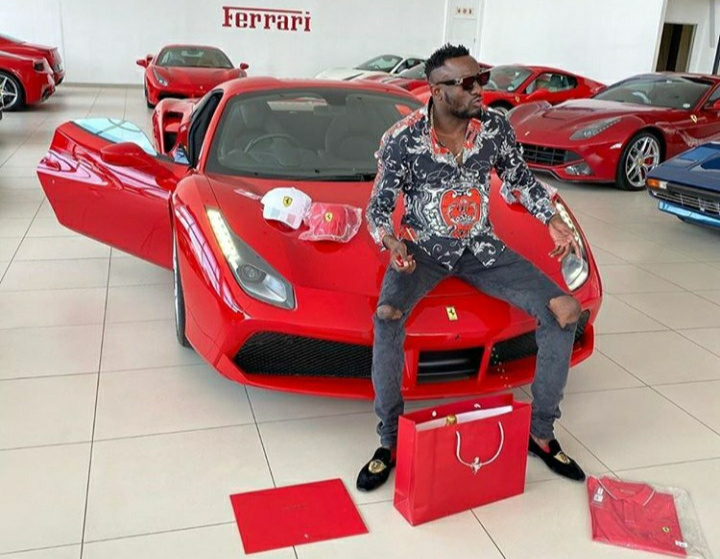 As a rich man, Ginimbi often buys a lot of luxury assets for himself.
He owns a lot of cars, houses and many other properties.
In this section of this article, we are going to look at some major assets owned by Ginimbi.
Ginimbi Cars
Below are a few cars owned by Ginimbi.
Rolls Royce Wraith
Ferrari 488
Rolls Royce Ghost
Bentley Continental
Lamborghini Aventador S Roadster
And more.
Ginimbi owns a lot of other wonderful cars which are not mentioned here.
His garage is worth millions of dollars collectively.
He owns cars from major brands like Mercedes Benz, Range Rover, and more.
He actually bought his Lamborghini Aventador S Roadster for a whopping $600k dollars.
This was back in October 2020 (a month before his death).
On buying this car, the news was all over the internet that he had acquired a top-class luxury vehicle.
Ginimbi House
Before he died, Ginimbi managed to build several luxury Mansions.
Although all his Mansions are not well known, we surely know little about them.
Ginimbi owns a mansion in Domboshava.
This mansion is said to be worth millions of dollars.
Aside from this mansion, he owns several other Mansions that are not well known.
What is Ginimbi Net worth?
As we all know, Ginimbi is a very rich Zimbabwean businessman who is well known around Africa.
Today, he is ranked as one of the richest young men in Zimbabwe as a whole.
Before he died, he had a total net worth of about $100 Million dollars.
Ginimbi Death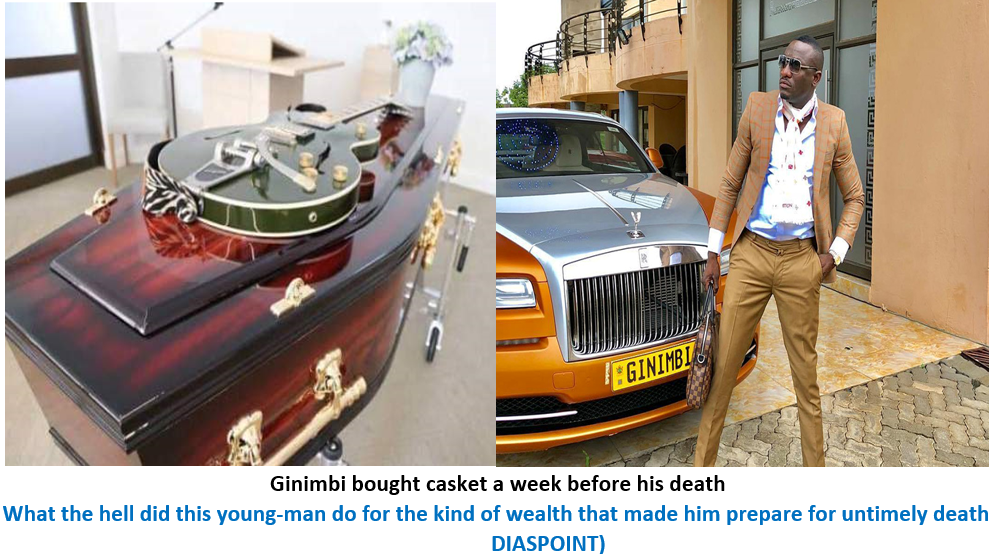 On the 8th of November 2020, Ginimbi died in an autocrash.
His Rolls Royce car hit a Honda Fit car and then crashed into some trees around the scene.
Immediately, this car caught fire and was up in huge flames.
Ginimbi was successfully pulled out of the car quickly.
However, he died moments later outside the vehicle.
All other victims were trapped in the Rolls Royce car, so they were all burnt completely.
Fitness Bunny Moana was also in this vehicle when it crashed.
Casket Discovery
A few days after the death of Ginimbi, reports came online that an expensive casket was found in one of the rooms in his house.
This led to so many speculations that he was prepared for his death.
We do not know how true these claims are, so we cannot recommend it as a genuine report.
Final Thoughts on Ginimbi Net Worth
By reading this article, you can confirm that Ginimbi's life is one that is indeed filled with several Mysteries.
One can hardly predict who this man really was.
However, the only thing we know is that he was a very wealthy businessman who often found delight in spending lavishly.
The news of his death got so viral on the internet, that it made him way more popular than he actually was when alive.
Judging from the messages which were aired by different celebrities across the world, Ginimbi indeed had a lot of celeb friends.
Ranging from world-class musicians to models and more, Ginimbi had a large network of friends.
Different stories have emerged online following the death of this man.
Some stories come up with different theories that may be attached to his death, while others say they were bullet marks on his Rolls Royce car.
Some even went as far as saying that his death had to do with something spiritual.
As a result of the auto crash.
It is said that Rolls Royce has promised to carry out their own investigation to know the real cause of such an accident.
As seen from photos of the incident online, the Honda Fit car which Ginimbi actually drove into was not as damaged as the Rolls Royce car.
This raised a lot of reactions as Ginimbi's Rolls Royce was a first-class Rolls Royce which was not expected to crash into flames so easily.
Several investigations and news are still ongoing about the death of this man.
When anything new and interesting comes up, we will surely come up with updates on this website.
So far, that is all we have on Ginimbi.
Feel free to drop your comments about this article below.
Ginimbi net worth Source: thingstoknow.com.ng