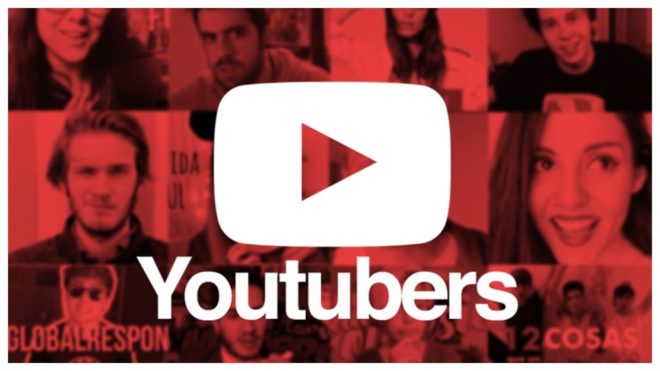 How much money do You Tubers make? It used to be that making money on YouTube was as simple just by uploading great content, getting millions of views, and receiving a share of the advertising revenue. Content makers now have a variety of options for monetizing their work. This can include corporate sponsorships from a large brand, fan funding, or merchandise sales, in addition to advertising.
YouTube is half the internet, that's 1.9 billion users logging in every month. But at the same time, 500 hours of video are uploaded to the site every minute. With people spending a collective billion hours a day watching YouTube videos. YouTube has also risen to the second largest search engine in the world and the third most visited site.
As a result, it has the potential to be a fantastic platform for people to express themselves. And as well as for advertisers to market their products. As a result, there is a lot of competition. But don't be put off by this. Everybody starts at the bottom, and some YouTubers have made it to the top.
YouTubers can also earn money in a variety of ways, including through advertisements and the creation of branded items. Content creators, influencers, and companies make lots of money on YouTube each day. But the exact amount varies based on numerous factors. Therefore, in this article, we will be looking at the various ways You Tubers make their money.
Ways You Tubers Make Money
1. Adsense
The very first step You Tubers make money is through ads. The ads that you see before you watch a full YouTube video.
For every thousand impressions of the ad that is played per video, the Youtuber will get paid a certain amount of money. These can range between one to five dollars. According to Evan, they have been dropping recently, and YouTube also takes 50% of the whole cash generated by ads.
He illustrates that a million views on a video might be worth anything. From $1,000 (£750) to $5,000 (£3,700) using simple math.
2. Affiliate Marketing
Advertisers will pay YouTubers based on CTR (click-through rate), conversation rate (how many people actually buy the product through your link), and then commission on the product itself.
Assume a video with a CTR of 2% and a conversion rate of 3% after 1 million views has a CTR of 2% and a conversion rate of 3%.
The YouTuber earns $5 every sale, with 600 individuals purchasing the item. That implies the YouTuber earns $3,000 from affiliate marketing for every million views. It's essentially a thank you note from the company for informing people.
So if you buy something from a website linked to a YouTuber's bio or description, they'll almost certainly get a commission.
3. Patreon
YouTubers make money through something called Patreon, According to Evan. Patreons a crowdfunding source. Playing off the idea of patronage. Patreon makes it possible for fans of YouTube channels to subscribe to extras.
For example, they could choose to pay $5 a month to get early access to videos, $10 a month for behind-the-scenes footage, or $15 a month for access to extra videos or bloopers.
This allows fans to become patrons of their favorite YouTubers, allowing them to continue producing excellent videos without fear of running out of money. YouTubers may one day be able to secure a sponsorship contract with a major business thanks to their hard work and the support of their viewers.
4. Merchandise
Posters, shirts, phone cases, wristbands – these all make YouTubers money.
5. Brand ads
According to Evan, Brands deals are how YouTubers make the most money. These are when companies pay YouTubers to make videos about their products in exchange for large sums of cold hard cash. "It can pay twelve times your monthly AdSense. That sounds unreal, but it is true."
"My flatmate Luke literally got a brand deal from a company for £20,000," says Evan. He says the best kind of brand deals are the ones where they let YouTubers really do their thing and make a type of video that they wouldn't have made without their help.
How Much Money do YouTubers Make Per View?
There is no precise method for calculating how much money is made per view. Google pays between $0.01 and $0.03 per ad view on average. Top channels, on the other hand, might earn up to $0.05. You can also earn more per view if you convince subscribers to take a certain action, such as clicking an affiliate link or purchasing merchandise.
How Much Money do YouTubers Make Per 1000 Views?
The exact amount YouTubers can make per 1,000 views varies based on factors like engagement and type of content. Average YouTubers on the other hand make roughly $18 per 1,000 ad views on average. Additional revenue streams, such as affiliate marketing and products, can help you earn more.
How Much does a YouTuber Make Per Hour?
The amount of money you can get paid per hour by making YouTube varies. The YouTube Partner Program pays you based on the number of times your video is viewed rather than the number of hours you worked. So a high-profile YouTuber like Jeffree Star may make thousands of dollars for each hour spent working on YouTube videos.
But A fresh YouTuber, on the other hand, may have to work for free for years to acquire an audience. For monetized channels, the average hourly revenue is around $25.
How Much does a You Tubers Make in 1 Million YouTube Views?
What YouTubers make per 1 million views ranges between $2,000 and $4,000. Also, the pay rate varies depending on the engagement, type of content, and other revenue streams. It also takes a lot of effort to reach a million views. You must market your channel on a regular basis and develop recurrent content that attracts subscribers and YouTube browsers.
How do YouTubers Get Paid?
YouTubers that are paid through the Partner Program get money based on how many times their videos are seen. Google AdSense is used to host these. As a result, you should begin by creating an AdSense account. Then you'll also need to create a YouTube account and work your way up to 10,000-lifetime views.
Then apply for the YouTube Partner Program, and the company will assess your content to ensure that it complies with the creator guidelines. Payments are made through your AdSense account once your application is approved. You can move your money to your personal account once you've accumulated at least $100.
The amount you make is influenced by how your audience responds to video advertisements. There are a variety of advertising formats to choose from. As a result, some advertisers charge per click, while others charge per view. In general, the more people who view advertising on your channel, the more money you'll make.
Highest Paid You Tubers
Ryan Kaji, US$29.5 million, 41.7 million subscribers
MrBeast (Jimmy Donaldson), US$24 million, 47.8 million subscribers
Dude Perfect, US$23 million, 57.5 million subscribers
Rhett and Link (Rhett McLaughlin and Charles Lincoln "Link" Neal III), US$20 million, 41.8 million subscribers
Markiplier (Mark Fischbach), US$19.5 million, 27.8 million subscribers
Preston Arsement, US$19 million, 33.4 million subscribers
Nastya (Anastasia Radzinskaya), US$18.5 million, 190.6 million subscribers
Blippi (Stevin John), US$17 million, 27.4 million subscribers
David Dobrik, US$15.5 million, 18 million subscribers
Jeffree Star (Jeffrey Lynn Steininger Jr), US$15 million, 16.9 million subscribers