Wondering about what is the net worth of Ike Ekweremadu? or how rich he is?
In this post, we are going to inform you about the net worth of Senator Ike Ekweremadu in few seconds.
Besides, there are so many controversies about him owning a house in the United State, United Kingdom and Dubai.
Moreover, this news was declined by him and it was proven that those properties actually belongs to him.
However, the news reported of him owning 22 properties in four countries including Nigeria.
You might be wondering, why wound Ike Ekweremadu owns 22 properties in four countries?
Remember that he has publicly declined this, according to EFCC investigation.
Now let take a look at his biography.
See Also: Dino Melaye Cars: How Many Cars does Dino Melaye Have?
Who is Ike Eweremadu?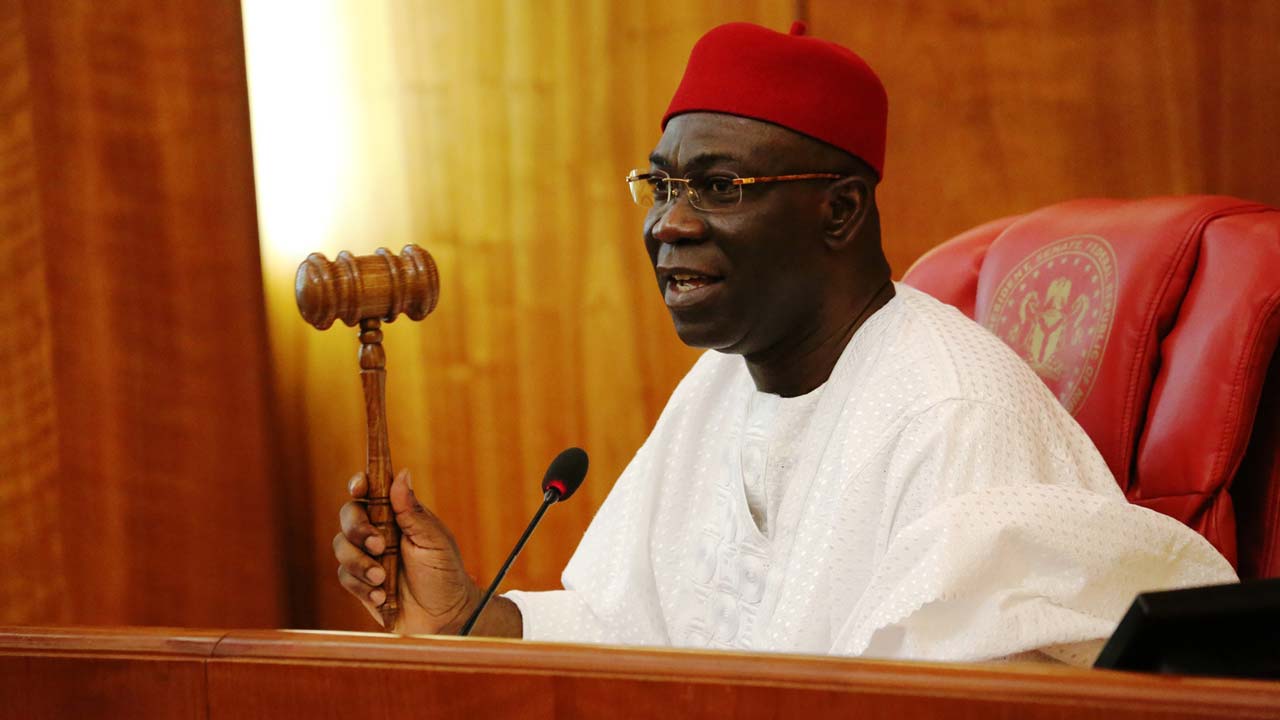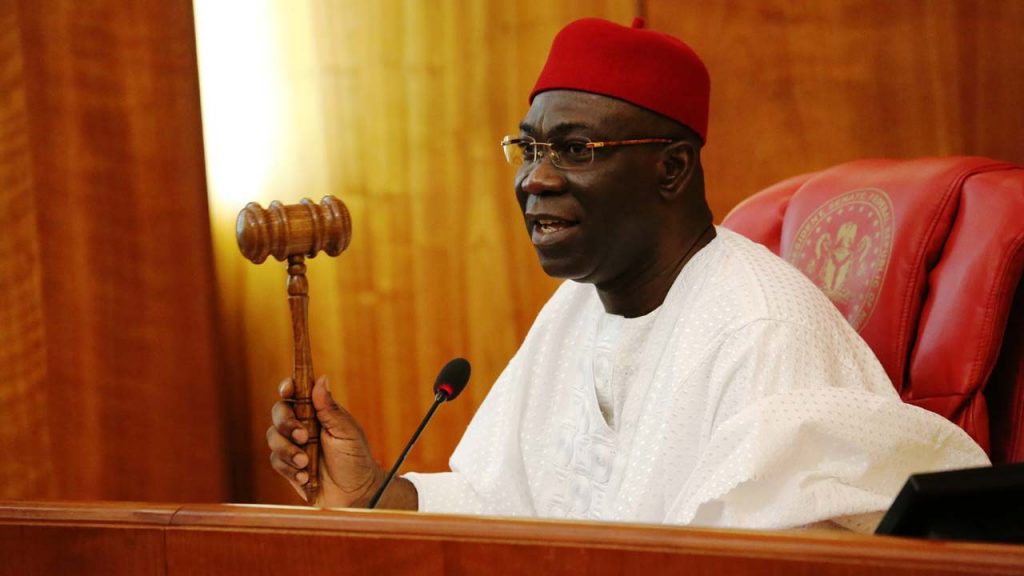 Ike Ekweremadu was born on May 12, 1962, at Amachara Mpu Village in Aninri Local Government Area of Enugu State.
However, he is from a royal family who's his father was Late Igwe Mathias Ekweremadu.
Until the death of his father, he was the Okwaa Anekeoji 1 of Mpu, Aninri Local Government Area of Enugu State.
He enrolled in a primary school at his village and proceed to St. Dominic's Secondary School, Ugiri, Imo State.
However, he did not complete his secondary education at the college.
Rather, he was transferred to Boys Secondary School, Umueze Awkunanaw where he completed his secondary education.
At the completion of his study, Ike was award with Grade 1 in West African School Examination.
Since his family was rich, he proceeds to start higher institutions at the University of Nigeria, Nsukka.
Successful to him, he was admitted to the university in order to study Law and he graduated in 1986.
Later, he moves to law school to fulfill all righteousness and call to Nigerian Bar in 1987.
However, he had to further again to the Master's degree where he had obtained a master's degree in Law from the same institution.
In 2014, Ike Ekweremadu graduate with a Doctorate degree from the University of Abuja.
Read This: Where is The Most Expensive Place in Abuja?
How did Ike Ekweremadu start his political career?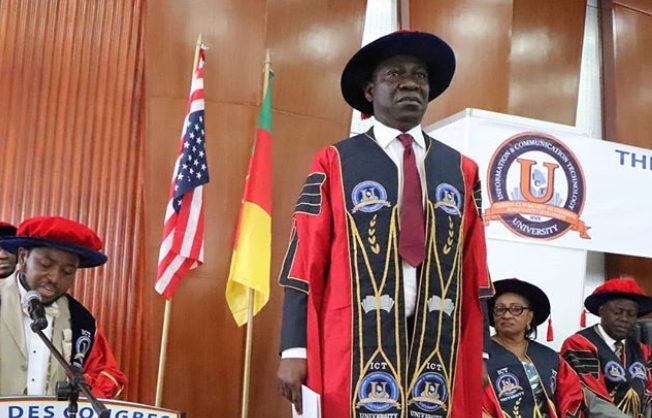 Ike Ekweremadu started finding interest in politic when he was appointed to serve as the Chairman of Mpu Town Union, Enugu State.
Later, he was elected as the pioneer Chairman of Aninri Local Government Council rely on its creation.
In fact, His unmatched performance won him the very best Council Chairman of the year, in 1997.
In 1999, he was appointed into the Enugu State Government House as the chief of staff.
During this time, he continues to work with consistency and in a good performance.
Later, he was moved to serve as the Secretary to the State Government in which he served till 2003.
During the 2003 election, Ike Ekwereadu contests for the Enugu West Senatorial District seat and he won.
That was his first attempt and he got it by surprise.
In 2007, he decided to campaign again for the same position and he was re-elected.
In 2011. Ike Ekweremadu was still re-elected for the third time and in 2015 make him four times in the senate.
However, during serving as a senator representing Enugu West, he was elected the Deputy President of the Senate in 2007.
Moreover, he has served in other positions such as;
Co-chairman of primary elections for PDP governorship candidate for Anambra State. (2009)
Lead – Economic Community of West African States (ECOWAS) in 2009
First Deputy Speaker – ECOWAS Parliament
Speaker – ECOWS regional parliament in 201
Deputy President of the Senate. (2011) – the second time
Deputy President of the Senate. (2015) – the third time
Read this: Dino Melaye Biography: Cars, Wife, Age, Family, and Networth.
Ike Ekweremadu Controversies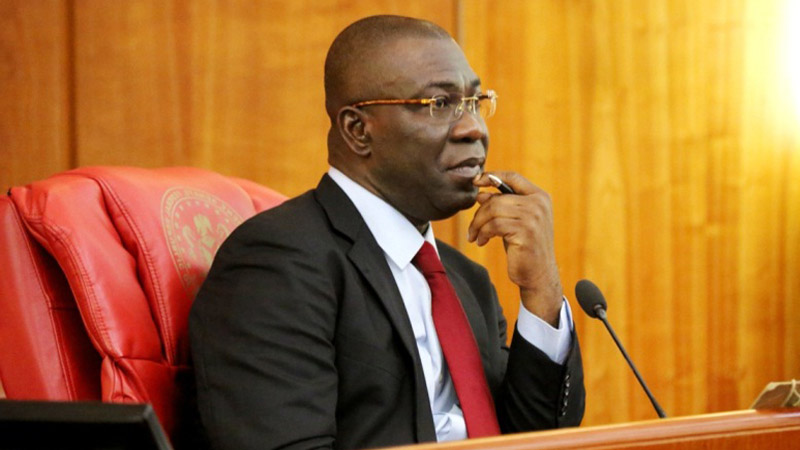 Ike Ekweremadu has been one of the long-serving senators in the Nigerian legislator's council in history.
Moreover, he has been elected as the Deputy Senate President (DSP) from 2007 to 2018.
That was for three successive terms.
But, when he joined partnerships with Saraki in 2015 to emerge as the Deputy senate president of the Nigerian legislative council.
He also established a brand-new record for himself as one of the lawmakers who have actually made use of public office to enrich themselves.
However, he was charged for corruption by EFCC where it was made known to the world that he owns 22 properties in four counties.
Also Read: Bobrisky Biography, Before and After, Parents, Car, House, and Wedding.
House in the Uk, US, and Dubai
According to Sahara, their reporter in 2018 investigates and disclosed that 2 high-end buildings in London belonged to Ike Ekweremadu.
However, the initial residential or commercial property with title number MX361292 is on a freehold.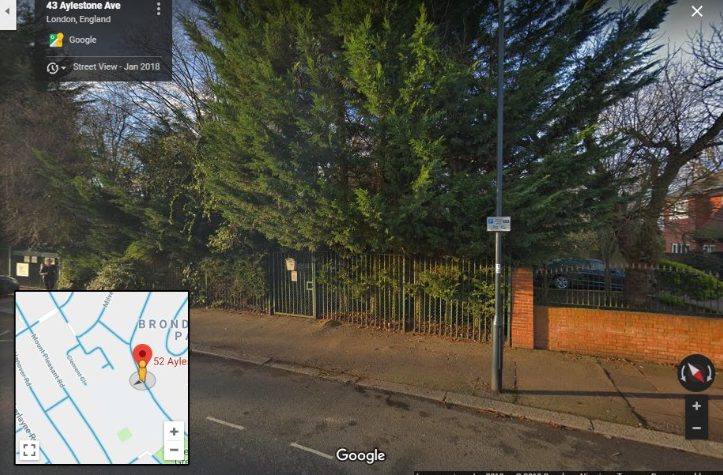 This indicates that Ike Ekweremadu has straight-out ownership of the property as well as the land ownership right.
In Fact, the property document was said to be acquired for £2,900,000 (N1.3 billion) on January 27, 2011.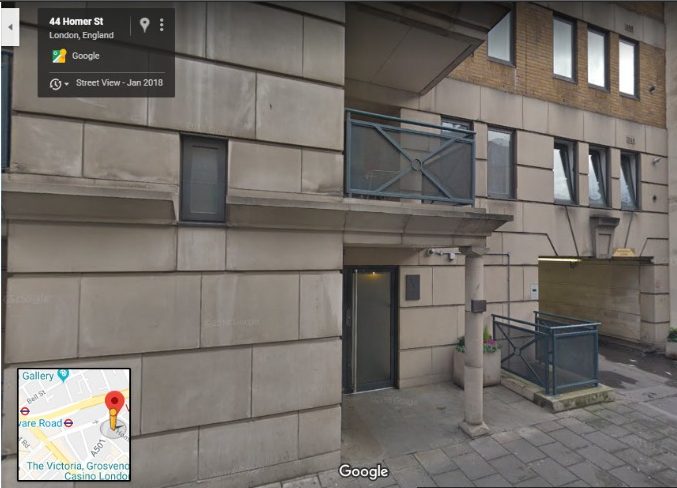 Meanwhile, the second building gets on an estate, held by SJW Estates Limited of 15 Esplanade, of St Helier, Jersey, Network Islands, JE1 1RB, and 2 leases, with one held by Ikeoha Foundation of Nigeria, an NGO developed by Ike Ekweremadu.
According to the ownership documents obtained by the investigator.
Those two buildings were bought by Ike Ekweremedu for £830,000 (N385 million) on February 18, 2018.
Another property owned by Ike Ekweremedu in Florida, USA was said to be sold out due to investigation by EFCC.
In fact, two of his three house property was sold out with a loss of $50,000 to the previous owner.
Moreover, those houses were said to be acquired for $200,000 (N75 million) back in 2008.
Still, in addition to that, EFCC revealed that he owns nine houses properties in Dubai, the United Arab Emirates.
Nevertheless, Ike Ekweremedu is said to own over 22 properties in over four countries in the world.
Read this: Top 10 Richest Musicians in Nigeria and Their Net Worth
Ike Ekweremadu Net Worth
Ike Ekweremadu's net-worth might be shrouded in privacy.
Once in a while, he displays his wide range of wealth through the purchasing of high-value products.
We can still remember when he bought a shirt for N680,000 just to wear it to Tony Elumelu's Christmas party in 2017.
When he succeeded in winning the election in 2015 and re-elected as the Deputy Senate President.
He moves ahead to buy 10 official exotic cars which were believed to worth nothing less than N300 million as of then.
However, most of the cars he bought were one Mercedes Benz S550, four Toyota Hilux, four Toyota Prado Jeeps and one Toyota Hiace Bus.
Moreover, Ike Ekweremedu have an estimated net worth of N30 billion.