From the heading, you might think I have a biff about the Linda Ikeji Blog.
Properly No!
Linda Ikeji Blog has been around for over 10 years now but many people like you will still wonder why is this blog so popular?
How Much does Linda Ikeji Blog make a month?
How did Linda Ikeji start blogging? and so on.
However, I believe you will want to know the truth about these questions and more.
In this article, I will share with you the secret behind how Linda Ikeji's blog becomes so popular that everybody in Nigeria is talking about it.
How Old is Linda Ikeji Blog?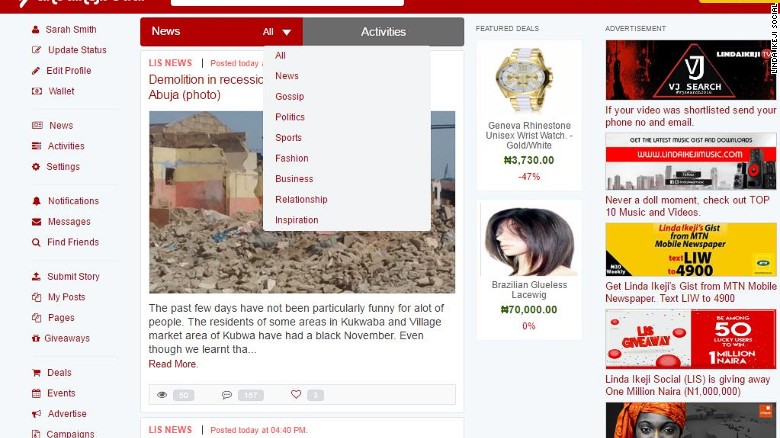 Linda Ikeji starts blogging in 2006 and gains full potential in 2007.
However, her blog has been around for 13 years now (if count from 2006 – 2019).
The blog started in 2006 as I have previously mentioned in this article.
She starts blogging on the Google popular free blogging platform called Blogger.com(Blogspot) with the URL: LindaIkeji.blogspot.com.
Even thou lives were not easy for her by then as a graduate with no major job.
She usually borrows money to buy time from a cybercafe and blog during the paid time.
In 2017, her blog starts gaining full potential and enough audience through her consistency and hardworking.
However, in August 2014, her blog was unpublished by Google stated that her post and images have violated the term of service.
As smart as she is, she took the news to her Twitter account and her blog was brought back to live within two days.
However, due to the advice which was given to him, she decided to launch a new blog address lindaikejiblog.com and redirect the Blogspot.
How is blogging life for Linda Ikeji?
As most people know, blogging is a very good business where anybody can start now in Nigeria with or without experience.
However, for Linda Ikeji; she starts blogging for passion mostly on gossip information.
Back then in 2006, blogging was still an untapped business idea in Nigeria where only a few people actualize it including Niraland CEO.
Besides, this turns to be a career for her and she has become a celebrity blogger in Nigeria which has also made her the richest blogger in Nigeria and Africa.
In August 2012, She was featured by Forbes follow by BBC, CCN, Entrepreneur, and other magazine companies in the world.
However, she has also received numerous award including;
Nigerian Broadcaster Merit Award (2013)
Nigerian Blogger Award (2013).
Honorary Doctorate degree from Trinity International University, Georgia. (2018)
She has not only earned from blogging.
In August 2016, she launched Linda Ikeji TV follow by Linda Ikeji Music in November 2016 which was inactive after three months.
Linda Ikeji Social was also launched which she also used in earning a lot of money.
According to her;
She explains that Facebook is her competitor and she aims at paying users when the gain 500,000 followers through monetization.
How Much is Linda Ikeji Worth?
Linda Ikeji now worth 3.2Billion Naira. This has made her the richest blogger in Nigeria and Africa.
However, this was not achieved within a year or months.
She spends one to two years plus blogging before she discovers that her blog can earn her cash.
Linda Ikeji Manson: How much does it Worth?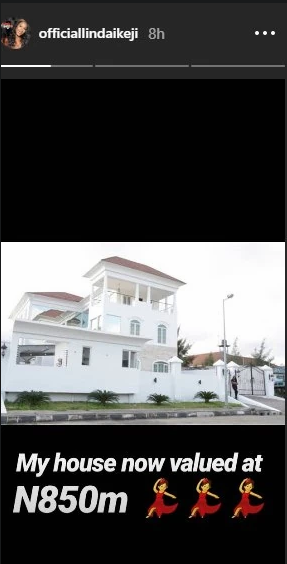 Linda Ikeji bought a mansion in Banana Island, Island in 2015 now worth 850 Million Naira.
However, this is not the only house she has acquired.
Years back in 2013, she announced that she has bought a house in Lagos in one of the estate in Surelere, Lagos for her parents cost at 100 Million Naira and built a house in the village under six month.
How Much does Linda Ikeji make a Month?
Before I go into this in detail, let me first analysis the website data.
According to Alexa, Linda Ikeji blog rank 3,280 in the world.
The website rank at #55 most visited website in Nigeria.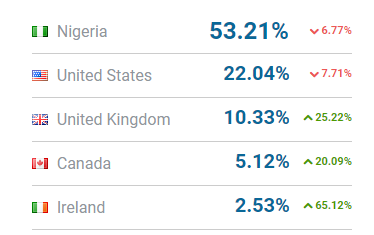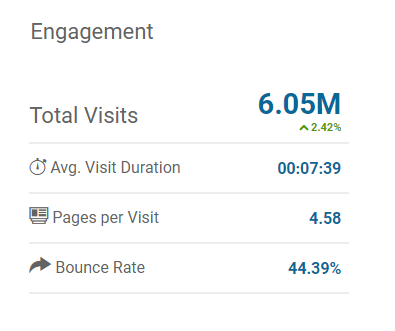 However, from the data gathered, the website received approximately 6 million visitors every month and mostly "direct visitors".
"Direct visitors" means those people that type in your website URL into the space provided for a site visit.


Besides, only 8.5% of her traffic comes from the search engine (organic traffic) and her website can earn a minimum of 50 million Niara every month.
These earns are spread in three-tier of her earning which are sponsored posts, paid advertisement banners, and Google Adsense.
Please note that the data can charge in the future. This article was published on September 29, 2019.
You can also read Wealthresult and SmallStarter for more inside about Linda Ikeji Blog.