In this article, we are going to discuss the net worth of Mompha in 2021.
If you are seeing this, then the odds are; you want to know how much Mompha has in terms of cash.
Right?
As we all know, it is very hard for wealthy people to live their lives out of the media these days.
If you live large and own luxury cars, people will easily notice you and start talking about you on the internet.
Today, one of such people is Mompha.
As a wealthy individual Mompha has gained so much popularity on the internet, that so many people want to know more about him.
In this article, we will look at the biography of Mompha, as well as his net worth and assets.
Biography of Mompha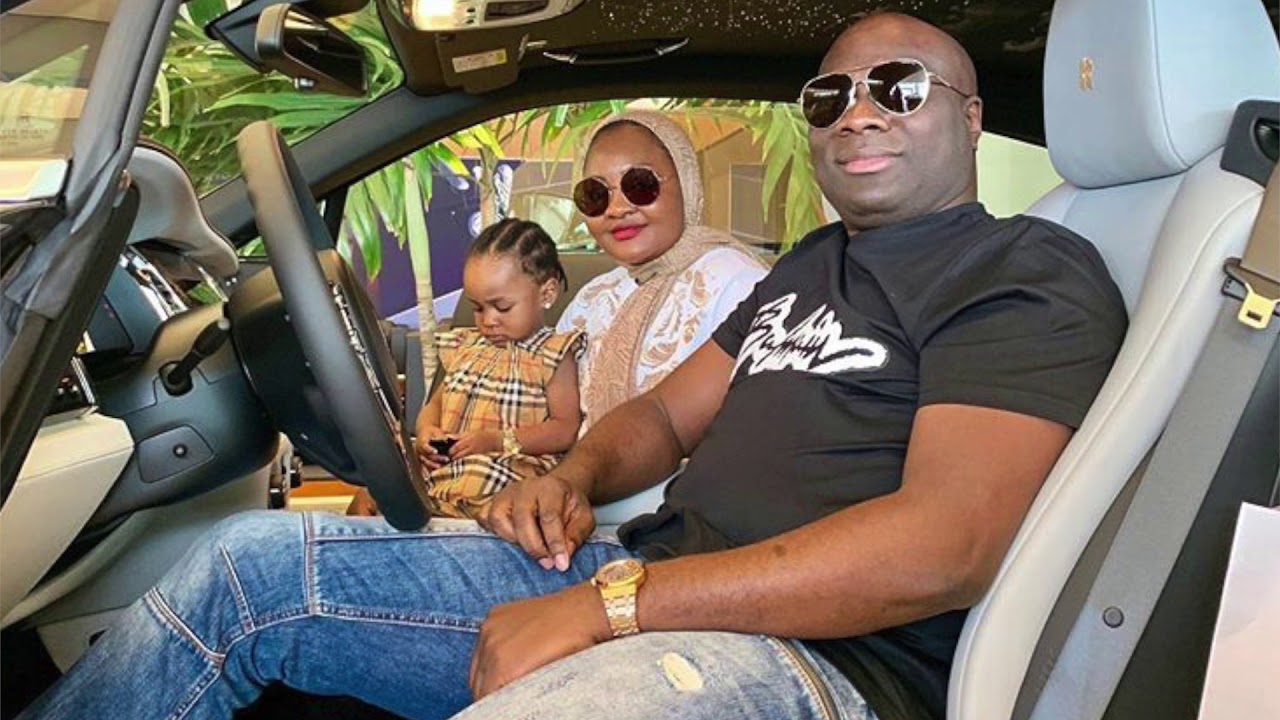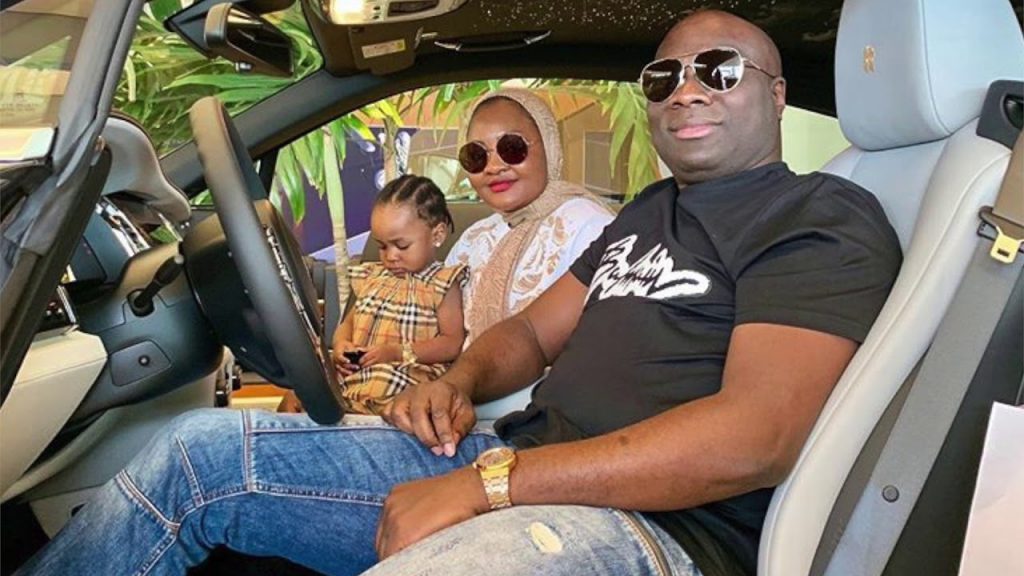 Ismailia Mustapha (aka Mompha) is a Nigerian socialite and entrepreneur who was born on the 16th of June 1979 in Lagos, Nigeria.
Today, he is regarded as a social media big boy.
This is as a result of his spending style, and the exotic properties which he flaunts.
Mompha always travels between Dubai (United Arab Emirates) and Nigeria.
He owns several mansions in these two countries.
As a result of his flaunting style, he has attracted so many followers on Instagram.
Being a rich individual, Mompha has attracted so many rich friends to himself.
His friends range from the political world to the entertainment industry.
In the entertainment industry, Mompha is friends with major stars like Davido, Patoranking, and even Tiwa Savage.
He has also been spotted in a photo with the Governor of Kaduna State (Nasiru El Rufai).
El Rufai was once the DG of the Bureau of Public Enterprises.
Later on, he became the Minister of the FCT, Abuja.
Mompha Education
Much is not known about the educational background of Mompha.
However, we do know that he attended the Government College in Ikorodu, Lagos State, Nigeria.
After his college education, we do not know if he actually furthered his education, but it seems he did.
Even if he did further his education, it must have been in the United Arab Emirates.
That is where he often stays whenever he is outside the country.
This is just a prediction, so it shouldn't be taken seriously.
Personal Life
Mompha has a lovely wife and two kids.
He often finds delight in posting photos of his family on Instagram.
He often surprises his family with very expensive gifts.
This also attracts a lot of people to his social media pages, as a lot of people love to see how he spends on his family.
Business Career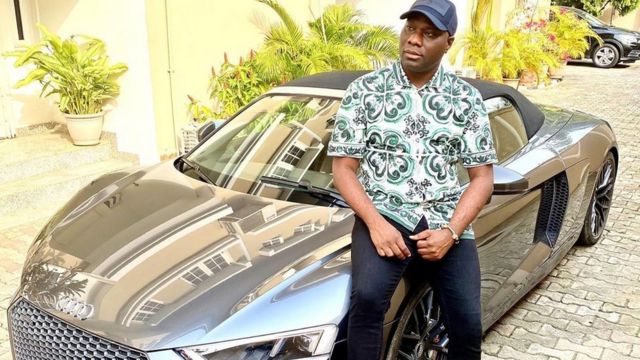 Mompha is the founder of Mompha Bureau De Change which is located on Lagos Island.
He is also the Chief Executive Officer of this firm.
Relationship With Hushpuppi
Before now, Mompha was a good friend of Hushpuppi.
As we all know, Hushpuppi is another Nigerian big boy who is based in Dubai.
He is well known for flaunting so much wealth without a known source of income.
He was a friend of Mompha until a year ago when the duo parted ways.
Today, Hushpuppi is in detention over fraud allegations.
It was said that he was once released, but he has been re-arrested.
If he is found guilty of the charges laid against him, he might be sentenced to over a decade in prison.
Upon serving his jail-term, he will then be deported.
We do not know if he is actually guilty, but judging from the fact that his source of wealth is untraceable.
He might be behind the allegations laid against him in some way or the other.
Unlike Hushpuppi, Mompha is not known for purchasing drinks worth millions in clubs and spending unnecessarily.
He doesn't show off the receipts of expensive products he buys and he doesn't openly challenge people with his riches.
However, he flaunts his cars and other assets on Social media.
This is actually not bad, as it is a norm amongst celebrities nowadays.
Mompha Cars, Houses, and Assets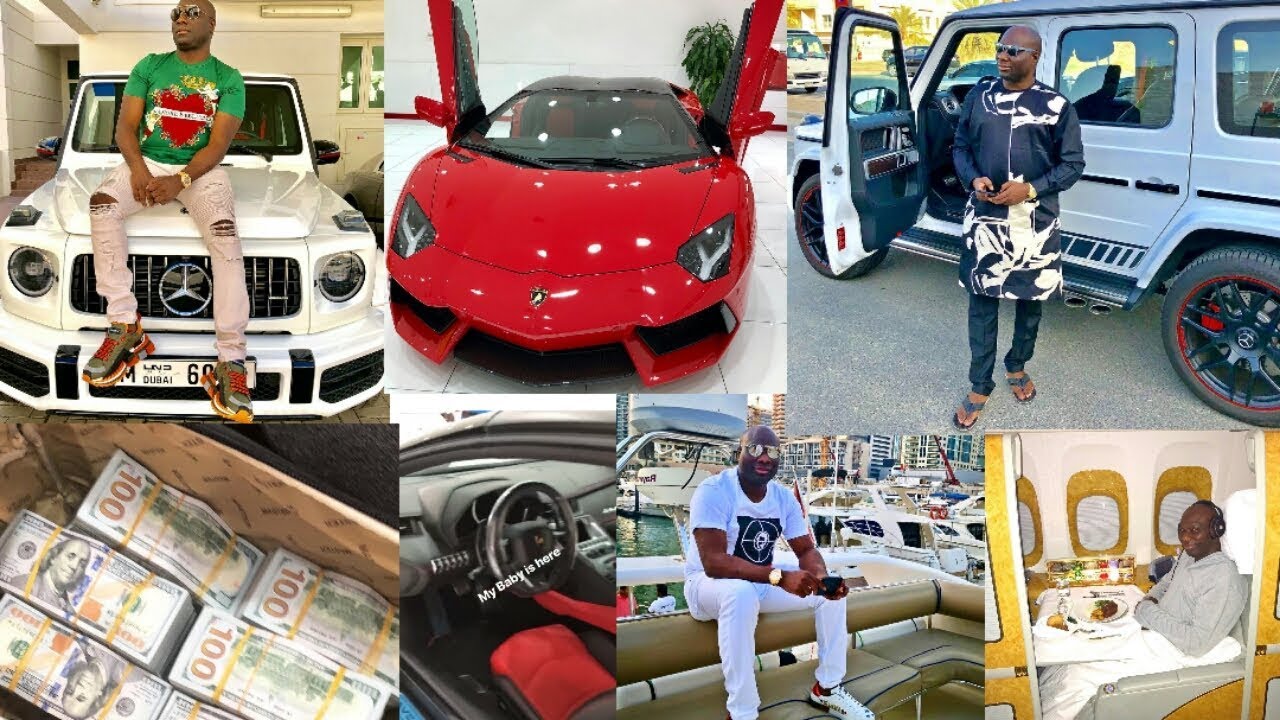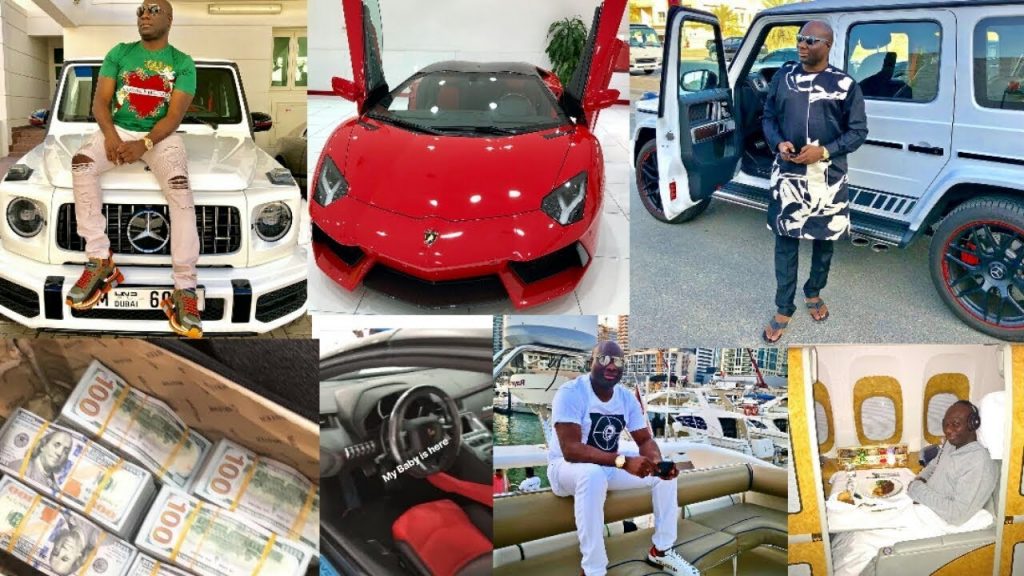 As a wealthy personality, Mompha surely owns a lot of luxury assets.
He often flaunts some of these assets on his Instagram time-line.
Here, we are going to look at some of these exotic assets owned by Mompha.
Mompha Fleet of Expensive Cars
Mompha is a lover of luxury cars and today, he owns a large fleet of these expensive cars.
Some major cars in his garage are;
1. Rolls Royce Wraith Eagle VIII (2020 Edition)
This is one of the latest cars owned by Mompha.
This Rolls Royce Car is not just a luxury car, but it is also very special.
One thing about this car is that only 50 of it were ever made.
Mompha happens to be one of the fifty owners of this special vehicle.
2. Mercedes Benz AMG G63
Today, you will agree with me that most celebrities own a Mercedes Benz car.
Well, Mompha is not an exception in this.
Mompha owns a Mercedes Benz AMG G63.
This car costs about $150,000, and it spots a lot of modern facilities.
This is a car that is specially built for the rich.
3. Lamborghini Aventador
Mompha is a lover of Lamborghini cars.
He owns a Lamborghini Aventador which is said to be worth over $350,000.
4. Lamborghini Huracan
Aside from his Lamborghini Aventador, Mompha also owns a Lamborghini Huracan.
This car is said to be over $200,000.
As we all know, Lamborghini cars are luxury cars that are mostly only owned by rich celebs.
They have wonderful designs which look so premium and futuristic.
As a result of the power, speed, and expensive feel of this car, so many celebrities love it.
5. 2018 Rolls Royce Wraith
Prior to purchasing his Rolls Royce Wraith Eagle VIII, Mompha owned a Rolls Royce Wraith (2018).
Just like the former, this vehicle is also very expensive.
6. Ferrari 488 Spider
A Ferrari 488 Spider is also amongst the cars in Mompha's garage.
This car is said to be worth well over $250,000 Dollars.
More…
Some other cars owned by Mompha are;
7. Audi R8
The Audi R8 is an expensive car which is mostly owned by rich celebrities.
This car features a wonderful design, and its premium look catches the eyes of several people.
8. Lexus LX
Mompha also owns a Lexus LX vehicle.
He bought this car for himself during one of his recent birthday parties.
This was his birthday present to himself.
The Lexus LX is an expensive car, and it features a lot of modern facilities which only luxury cars have.
8. Bentley GT
The Bentley GT is a familiar name amongst the rich.
This car can be found in the garage of almost every celebrity.
It is as a result of the luxury feel and premium design of this car.
Moreover, it is a strong car with numerous eye popping features.
And Many More Cars…
These are all the known cars Mompha owns.
There are a few more which are not mentioned here.
This is because we do not actually know them.
However, we will come up with updates when we get something new on Mompha's cars.
Mompha Houses/Mansions
Being a rich fellow that he is, Mompha owns a couple of expensive Mansions.
Today, he owns so many mansions here in Nigeria and in the UEA.
His Mansions are said to be worth millions of dollars.
Mompha Private Jet
Mompha has been seen in photos where he is alone in a private jet.
Sometimes, he is seen in this jet with his family.
It is said that the jet belongs to him.
However, we do not know how reliable the reports are, so we have to keep watching for more information.
What is Mompha Net Worth?
Now, to the big question.
How much does Mompha have in terms of cash?
Is he way richer than you thought?
Or less?
Well, we all know that Mompha is stinkingly rich.
However, we itch to know exactly how much he has.
Right? Okay.
Currently, Mompha has an estimated net worth of $16 Million Dollars.
Quick Data Overview of Mompha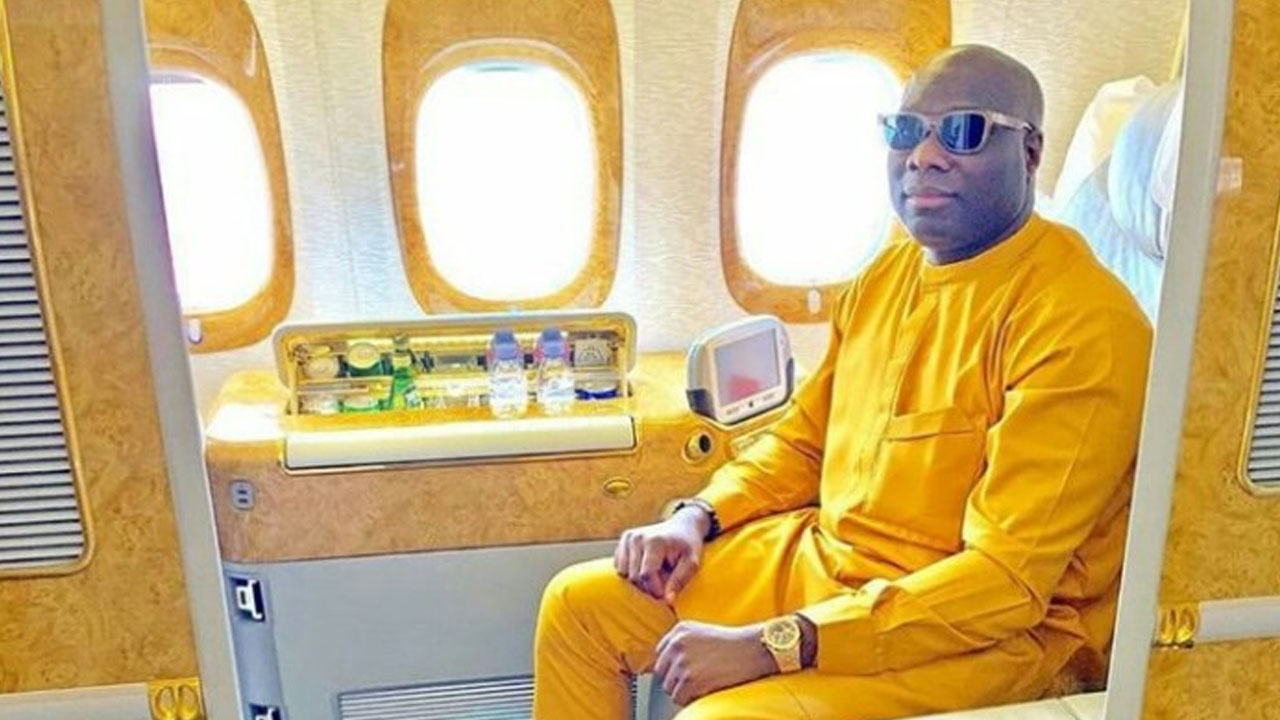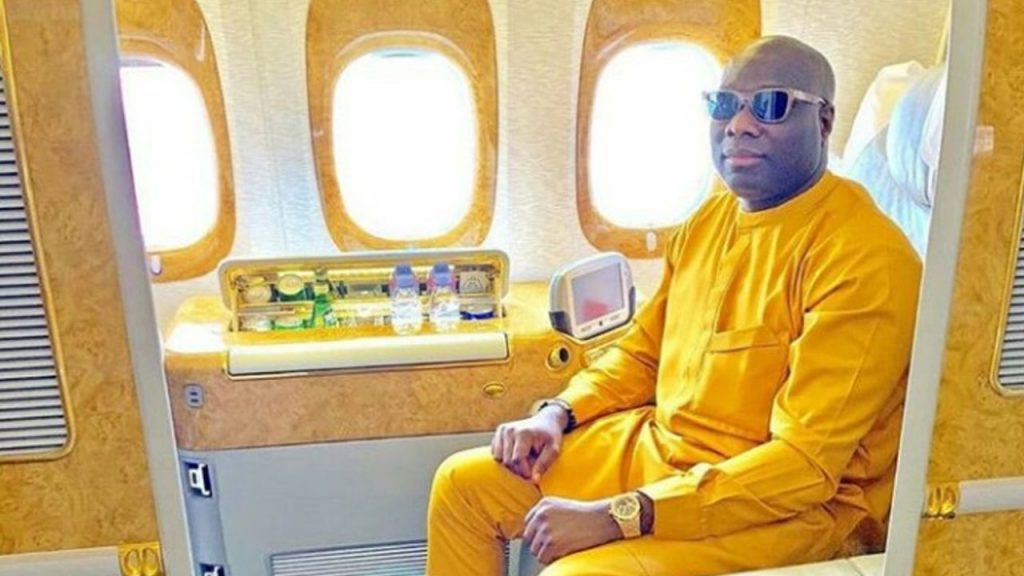 Here is a quick overview of Mompha for easy comprehension.
Birth name: Ismaila Mustapha
Date of Birth: 16th June 1979
Place of Birth: Lagos State, Nigeria
Country of Origin: Nigeria/UAE
Source of Income: Bureau De Change
Marital Status: Married
Net Worth: $16 Million Dollars
Final Thoughts on Mompha Net Worth
From this wonderful article, one can confirm that Mompha is indeed as rich as his social media photos portray.
He lives his dream life, and he has amassed a large follower base across the country.
Gone are the days when becoming a famous person seemed hard.
Today, anyone who owns a couple of luxury assets can amass a large follower base for him/herself just by posting photos online.
That is exactly how Mompha gained all these fame in Nigeria.
If you would like to know more about him, then you can feel free to follow him on Social media.
He even has a website where his fans often visit.
Today, there are so many rich people like Mompha in Nigeria, and they are all followed by millions of fans across the globe.
So far, that is all we have on Mompha.
If you liked and would love to keep reading these kinds of posts, then feel free to subscribe and drop a comment below.
We value your comments…
Source: Thingstoknow.com.ng