What is Femi Otedola Net worth?
For those who do not really know him, I know his name already sounds familiar, but you don't just recall.
Right?
Femi Otedola is one the few real billionaires we in the country today.
He is a businessman who has gained so much popularity in the nation as a result of his wealth.
Today, Otedola is the fourth richest man in Nigeria, and also one of the richest men in Africa.
This should tell you how far he has gone in the business world.
So how much exactly is he worth, and how does he really make his money?
That is what we are going to find out in this article.
Femi Otedola's Biography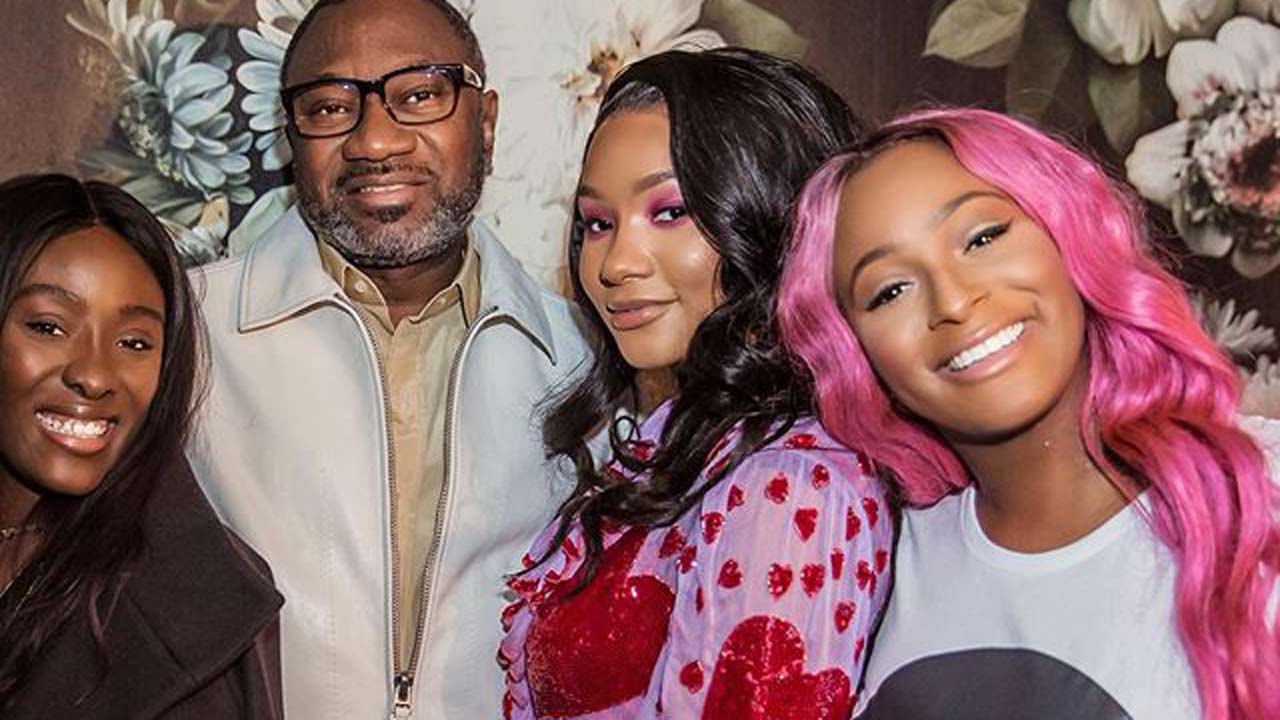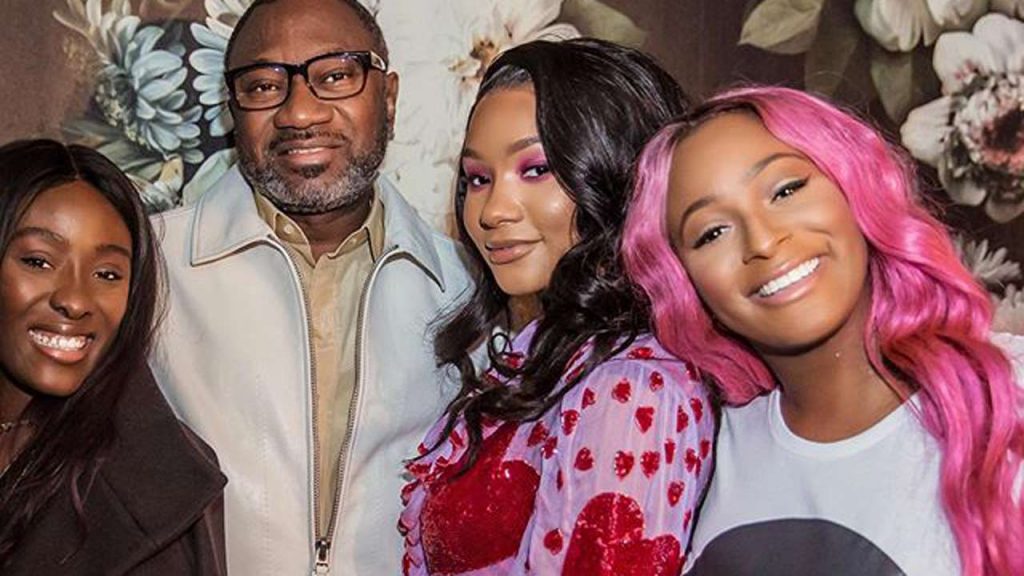 Femi Otedola is a Nigerian entrepreneur, investor, and philanthropist who was born on the 4fh of November 1962.
He is the Chairman of the famous Forte Oil, and also the founder of Zenon Petroleum & Gas Limited.
Aside from being in the oil & gas sector, Femi Otedola also has a lot of investments in other business fields like real estate, finance, shipping, and more.
He has currently invested in the power generation sector in Nigeria, so as to improve the productivity of the sector.
Personal Life
Otedola was born in Ibadan, Oyo state, Nigeria.
He was actually born into the family of late Michael Otedola.
Michael was the governor of Lagos State within the period of 1992-1993.
Today, Femi Otedola has four children. His first daughter called Tlaninis a singer.
She was born to Otedola and his ex-lover Olayinka Odukoya.
After a while, Femi later married Nana Otedola who is his spouse till date.
Nana has actually given birth to three children for Femi Otedola.
They had two daughters (Ifeoluwa and Temi) , and a son called Fewa.
His daughter Ifeoluwa is a famous Nigerian Disc Jockey popularly known as DJ Cuppy.
She is a DJ, record producer, and also a Nigerian tourism ambassador.
Her sister Temi is a celebrity blogger, actress, and also a designer.
Being a very rich billionaire, Femi Otedola has so many mansions spread across the world.
It is said that he has mansions in cities like Lagos, Abuja, New York, London, and even Dubai.
Business
Here are the list of Femi Otedola Business in the world
Zenon Petroleum & Gas Limited
Femi Otedola actually identified a chance in the fuel retail market in 2003, so he quickly secured the finance to set up a Petroleum distribution company.
When he did this, he named this company Zenon Petroleum & Gas Limited.
As the founder and owner of this company, Femi Otedola invested a whopping #15 Billion Naira in the infrastructural development of this company.
With this, they acquired more storage depots, and also purchased four cargo vessels which amounted to a collective total of 147,000 metric tonnes.
That same year, he purchased a fleet of 100 fuel tanker trucks.
This actually costed him #1.4 Billion.
In 2005, this company was already in control of a major share of the diesel market in Nigeria.
They supplied petrol to most manufacturers in the country like Dangote Group, Coca-Cola, Cadbury, Nestlé, Guinness, and more.
In 2007, an announcement was aired that ten banks had approved a loan of $1.5 Billion USD to Zenon as working capital for the building of a large motor spirit storage facility here in Africa.
Later the same year, the company acquired a 28.7% stake in African Petroleum (One of the biggest fuel marketers in Nigeria).
As time went on, Zenon also invested in the financial field.
They became the biggest shareholders in major Nigerian banks like Zenith Bank and UBA.
As time passed, they soon became one of the key players in the kerosene market.
Zenon's Bribery Controversy
In 2012, Zenon was listed amongst the companies named in a report for fuel subsidy scam.
According to the reports, Zeno owed the Nigerian government about $1.4Million dollars.
It was stated that Farouk Lawan who compiled this result was bribed by Femi Otedola with the sum of $500,000 to remove his company(Zenon) from the list.
It was also said that Femi Otedola had already reported that Lawan harassed him and demanded bribes.
The following year, Lawan was charged for corruption.
African Petroleum
After acquiring the major stakes in African Petroleum, Femi Otedola was made the chairman of the company in 2007.
Towards the end of that same year, he further purchased a 29.3% stake in the company for a whopping #40 Billion Naira.
Merging his personal stakes with that of his company Zenon, Femi Otedola had a total stake of 55.3% in African Petroleum.
Following his entrance to African Petroleum, the price of their share rose quickly and it increased their market capitalization from #36 Billion to a whopping #217 Billion.
This actually happened within a short period of six months.
In 2008, African Petroleum responded to public complaints about the availability and pricing of kerosene.
They did this by launching an initiative to regulate the market and sell petrol at a rate of #50 per liter from more than 500 petrol stations across the nation.
In 2009, Femi Otedola was announced by Forbes on the list of dollar billionaire businessmen.
Then, he was estimated to worth a whopping $1.2 billion dollars.
Later in 2009, he aired a move to upgrade the storage terminals of African Petroleum.
Due to the difficult economic situations which were a result of a decrease in world oil prices and the credit squeeze, African Petroleum experienced a record loss in 2009.
Forte Oil
In 2010, Femi Otedola rebranded the African Petroleum, and the name of this company was changed to Forte Oil.
He thoroughly restructured the business, focused on technology, and also upgraded their corporate governance.
In 2013, Otedola financed 57% of Amperion Limited (a subsidiary of Forte Oil) which actually acquired the Geregu Power Plant for a whopping $132 Million dollars.
This was part of the Government's push to liberalize the ailing power sector in Nigeria.
The improved financial diversification of Forte Oil resulted in a massive 1,321% rise in their share price in 2013.
The following year, Forte Oil's revenue growth a mounted to about 33%.
In 2014, Femi Otedola again made it to the Forbes list, after falling out during their record loss in 2009.
In 2015, Forte Oil sold about 17% of their equity to Mercuria Energy Group.
This gave them easy access to global commodity markets.
This deal was reported to have given Femi Otedola a whopping $200 Million.
Recently in 2019, Femi Otedola sold Forte Oil at an undisclosed rate, and announced his plans to switch from the Oil & Gas industry to the power generation industry.
He intends to do that with his new power company called Geregu Power Plc.
Aside from these major businesses mentioned here, Femi Otedola has several other investments which are spread across the world.
Femi Otedola Charity Works
Femi Otedola has made numerous donations to several charity schemes across the world.
Over the years, he has made major donations to the Michael Otedola University Scholarship Scheme.
This was actually established by his father in 1985 to provide higher education for underprivileged students in Lagos State.
In 2005, Otedola's company "Zenon" made a donation of #200 Million Naira to this initiative.
Ever since, this scheme has helped a total of over 1,000 students.
Still in 2005, Femi made a donation of #300 Million for the completion of the National Ecumenical Centre.
This is Nigeria's primary place of Christian worship, located in Abuja.
Back in 2007, Femi Otedola was amongst the group of people who gave #200 Million to the State Security Trust Fund in their movement to reduce crime in Lagos State.
Later in 2007, he donated #100 million Naira to the Otedola College of Primary Education in Noforija, Epe.
Just a year later, he again donated the sum of #80 Million Naira to the Faculty of Agriculture in Uniport.
More recently in 2019, Femi Oteda also fulfilled his promise to $25,000 dollars to the Nigerian Super Eagles football team in the football match against Algeria in the AFCON competition.
Femi Otedola's Cars & Private Jet
As a billionaire, it is only natural to ask questions like this.
We all want to find out the luxury cars and jets that these rich personalities use.
Just like every other wealthy personality out there, Femi Otedola also has a couple of luxury rides in his garage.
Some of Femi Otedola cars are:
A Mercrdes Benz AMG G63
A Mercedes Benz SLR Maclaren
A Rolls Royce Phantom
A BMW X6
A Luxury Range Rover
And many other cars.
This billionaire's garage is said to worth millions of dollars.
Yacht & Private Jet
Aside from owning several luxury cars, Femi Otedola also owns a luxury Yacht, and also a costly Private jet which he uses for business trips.
Houses
Though we do not know the real worth of his mansions, Femi Otedola has several mansions in major cities like Abuja, Lagos, London, New York, and more.
What is Femi Otedola Net Worth?
With several investments and businesses spread across different parts of the world, it is not a surprise that Femi Otedola is a billionaire.
Femi Otedola is said to have an estimated net worth of $2 Billion dollars.
This makes him the third richest entrepreneur in Nigeria, and also one of the richest men in Africa.
Final Thoughts on Femi Otedola Net Worth
From this wonderful article, you can now see a whole lot more about this wonderful and creative businessman "Femi Otedola", and what's his net worth.
Just like other big businessmen in the country, he has made us proud, and we pray for his continuous success.
If you actually found this article useful, feel free to drop your comments in the comments session.
Your opinions will be very much appreciated.
Source: Thingstoknow.com.ng