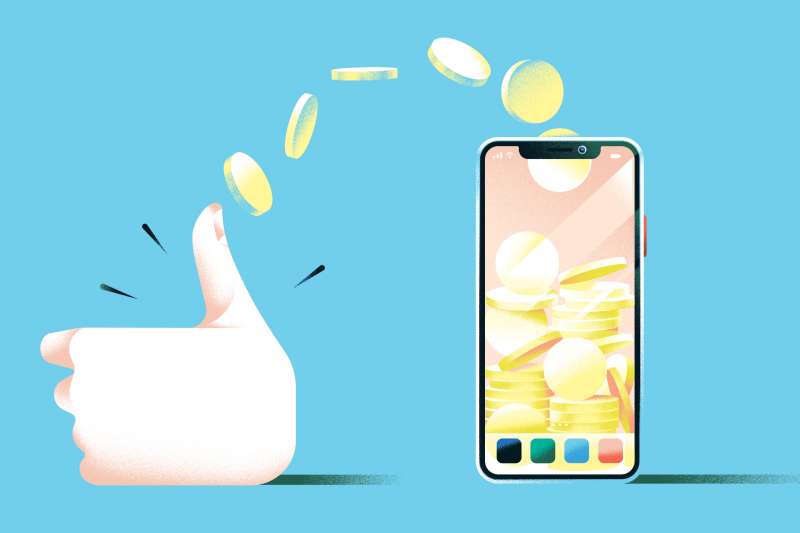 Money-saving apps can make the process of savings easier over time. Whether you are a small business owner or a consumer, saving more money is always a good thing. Although, with financial concerns constantly tugging at our attention, it can be difficult to find the time and money to save for future goals, events, or unavoidable emergencies.
Thanks to the fintech revolution that gave rise to several mobile apps designed to help you save money. These apps make saving a bit more interesting.
Therefore, in this article, we will look at the best money-saving apps to help you save money without stress.
The Best Money Saving Apps for You
1. Acorns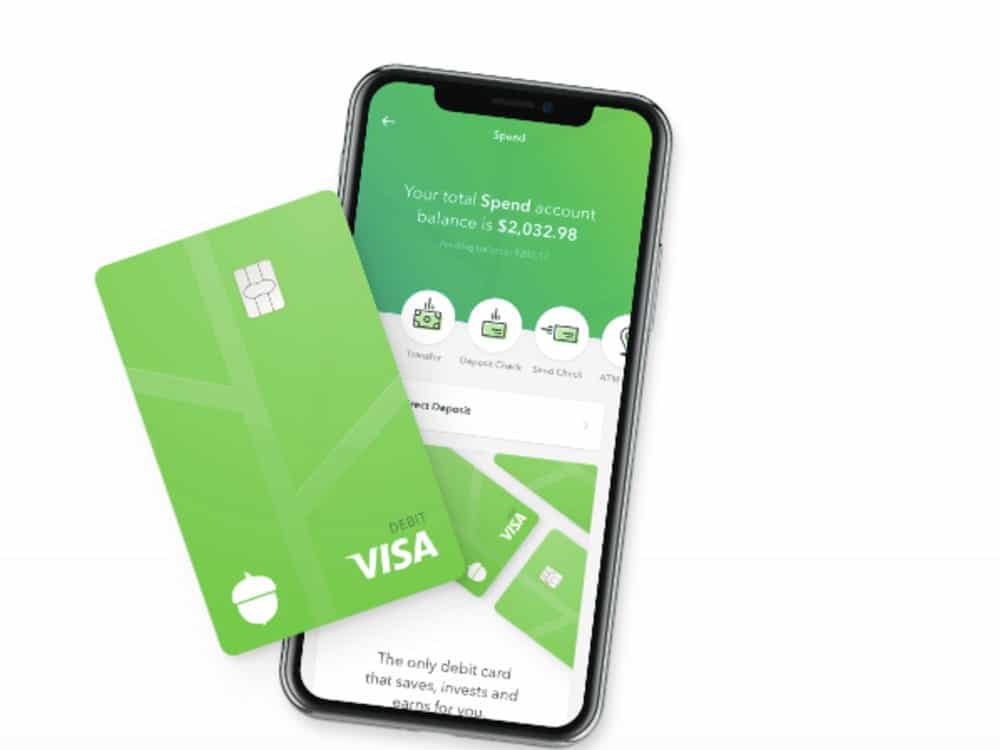 Acorns is an investing app popular for letting its users invest the spare change from their daily transactions with its Acorns Core option. Your purchases on the credit and debit cards you link to the app are rounded up by Acorns. The difference is sent to an Acorns account automatically.
Acorns' investing platform includes this account. The money you save is subsequently put into exchange-traded funds. You have the choice of investing in conservative or aggressive funds, depending on your comfort level. Acorns also include a feature called Acorns Later that allows you to save towards retirement.
With Acorns Later, you can also invest your money in an Independent Retirement Account (IRA) and set recurring contributions from your linked account.
The Acorns app is free for Android and iOS devices. However, the Acorns service costs $1 to $3 per month with the Acorns Spend checking account depending on whatever plan you choose. The company partners with brands like Airbnb and Blue Apron.
This means those companies give you back a percentage of your purchase and place that in your Acorns savings account. It is one of the best money-saving apps.
2. Qapital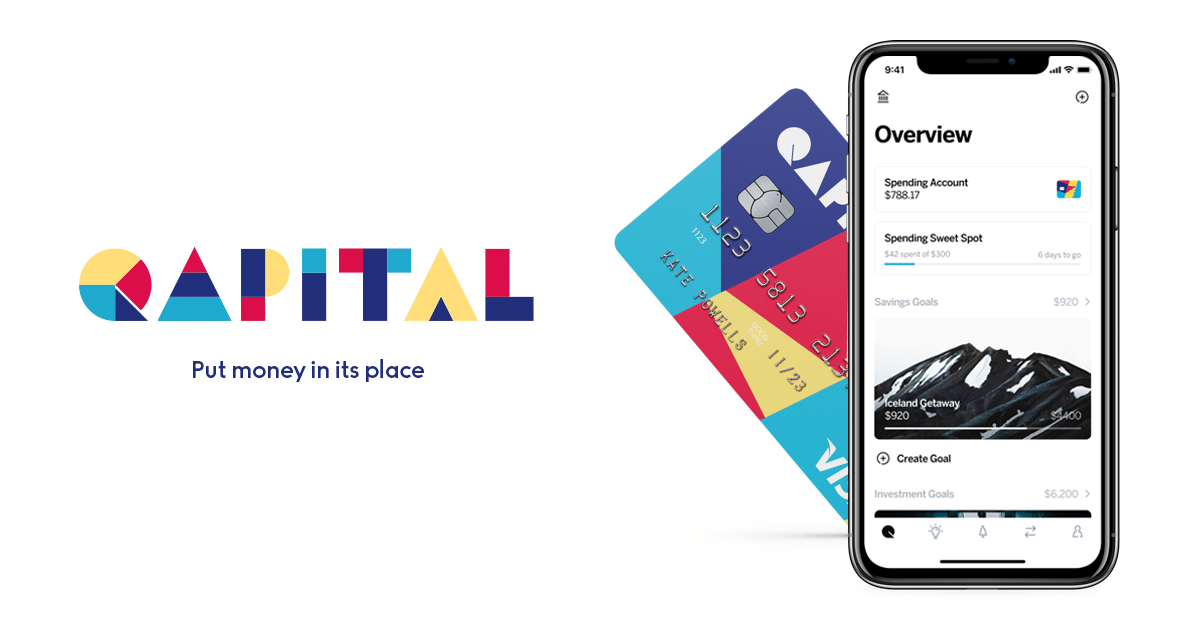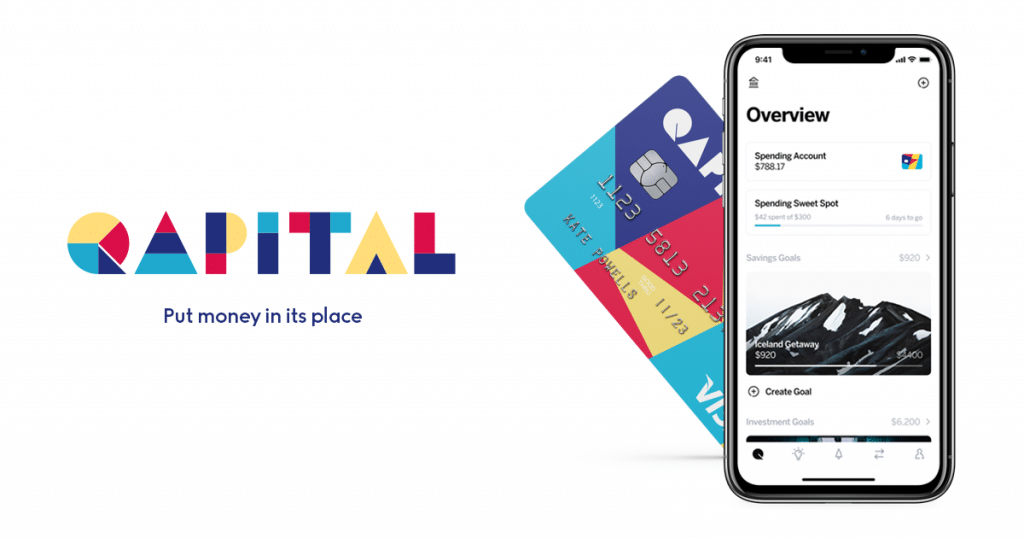 The concept of saving money is given a learning component by Qapital. It teaches goal-setting and the importance of contributing even tiny amounts toward a larger objective. Almost every purchase you make is an unbalanced sum.
You may configure customizable autosave rules for just about anything with Qapital, so you can save money just by taking activities in your daily life. Qapital can also round up your total transaction to the nearest dollar or more and then puts it in an FDIC-insured account.
You'll just need to connect a checking account to the app. Qapital allows you to set common goals with your family or friends. You can set up various spending-related rules just as you would for individual goals. The free Qapital app is available for both iOS and Android devices.
3. Digit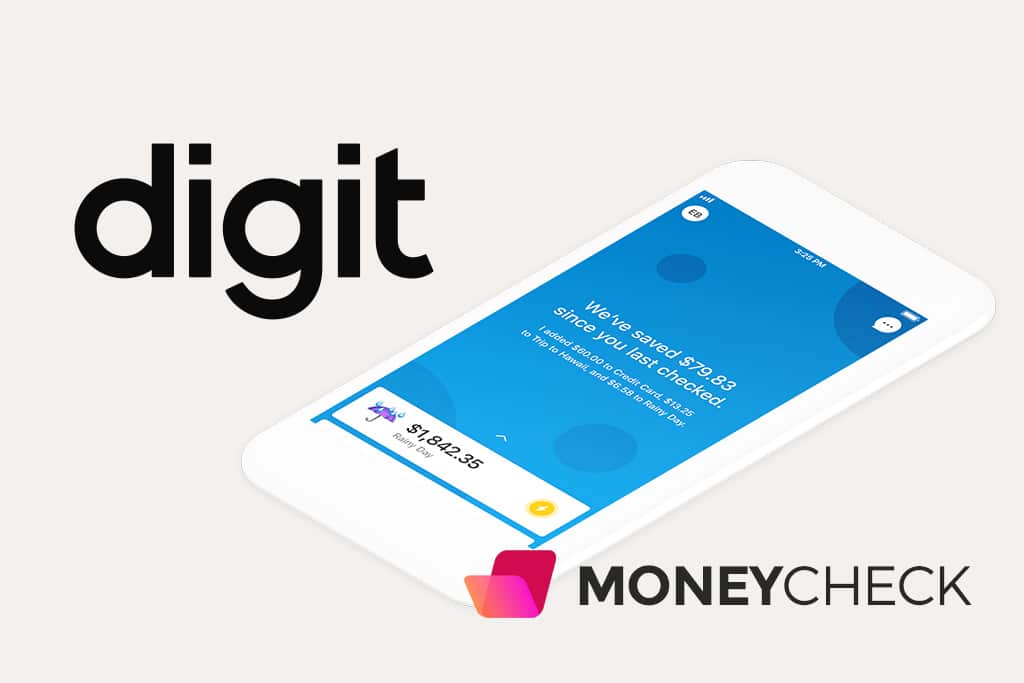 This app examines your current earnings and outgoings in a linked bank account. The system then transfers money you can save and deposits it in an FDIC-insured Digit account. When you sign up for Digit, you get a 30-day free trial, after which it costs $5 per month.
You'll receive a 0.10 percent savings incentive every 90 days, based on the average daily balance in your Digit account during that time period. Digit does the saving-money thinking and acting for you. It may even do a better job, and it relieves you of the burden of effort.
Between two and three times a week, the app goes through and performs this analysis. You should try this app it might be the best for you.
4. Chime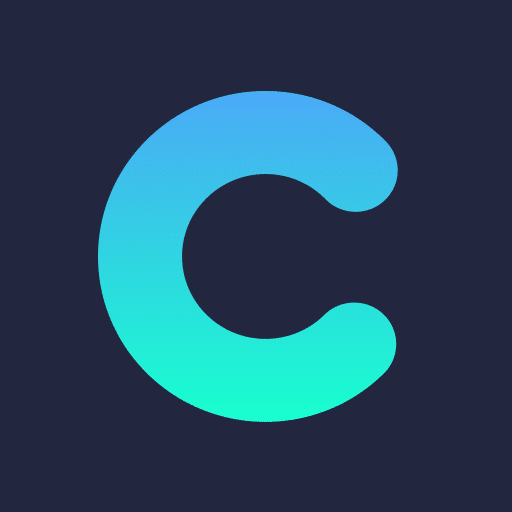 The Chime app is free and available for both iOS and Android devices. Chime is a mobile banking app that has automatic savings features. This option may just make it a little easier for you to eventually save up for an emergency fund in case you run into financial difficulties.
It comes with an FDIC-insured spending account and debit card, allowing you to deposit funds safely, view transactions instantly, and track spending on the move. The mobile banking app offers an automatic savings account, which allows you to start saving money without thinking about it.
By automatically transferring 10 percent of every paycheck you deposit into Chime. The bank will also automatically round up each transaction you made with your Chime Visa debit card. And this is done by depositing the amount into your savings account too.
Foreign transaction feed, overdraft, ATM cost, and monthly minimums are not charged by the chime app.
5. Scoutmob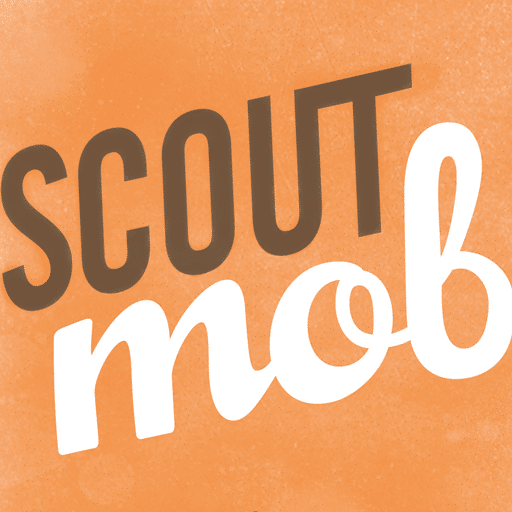 Scoutmob app is available as an iOS and Android app. It has local and regional deals for some of the country's main cities. The organization is continuing to expand outside of major U.S. cities, offering discounts at a variety of local stores, restaurants, and events locations.
It's a competitor to sites like Amazon Local, Livingsocial, and Groupon. However, it goes beyond the typical deals and uncovers more valuable information in a much more user-friendly way on its app. You can make use of this app and your saving habit will be improved.
6. Clarity Money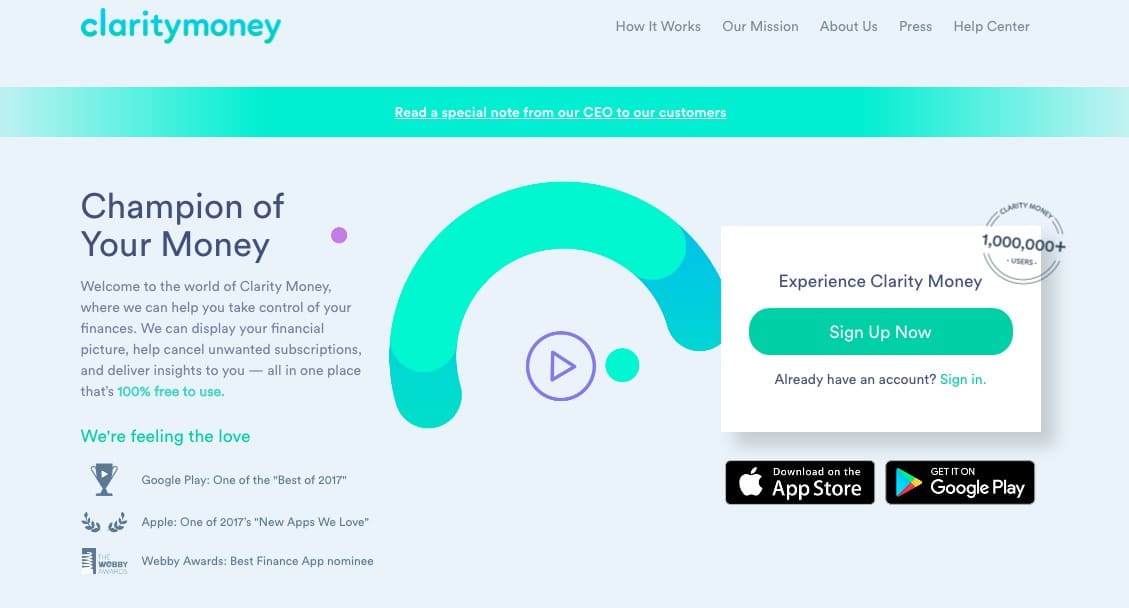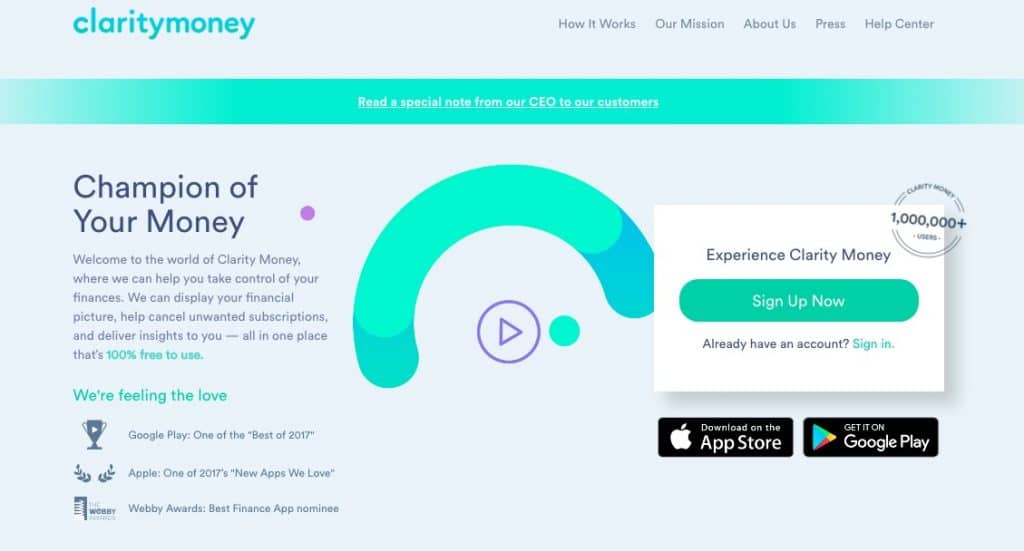 Clarity Money distinguishes between sensible and unwise expenditure. Your costs will be analyzed by the app. To see where you might be able to save money by cutting back on subscription services. It also looks for ways to negotiate cheaper rates on your bills.
Its budgeting tool keeps track of what you spend so you don't go over budget. Clarity Money suggests a few credit cards that might be a good fit for your lifestyle and credit needs. So you can adjust your spending behavior and know how to spend credit in a smart way.
You can also open a savings account with Clarity Money because you'll need somewhere to put all the money you'll be saving. This savings app is available for both iOS and Android devices. Its services are provided free of charge.
7. Mint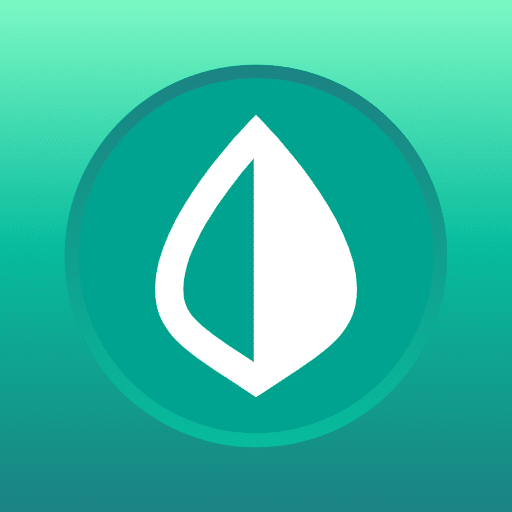 This money-saving app assists you in creating a budget so that you may get the most out of your money. Also, to set aside money for savings, an emergency fund, and retirement while meeting all of your other responsibilities.
You'll also be able to acquire a free credit score to track the results of your savings and excellent money habits.
Also, if you want to buy a house or a car in the future, you'll have the possibility to acquire a better loan rate. The most interesting thing about Mint is that it helps you stay on top of your bills. So you aren't late and end up costing yourself more money than you need to spend on late fees and penalties.
8. Rize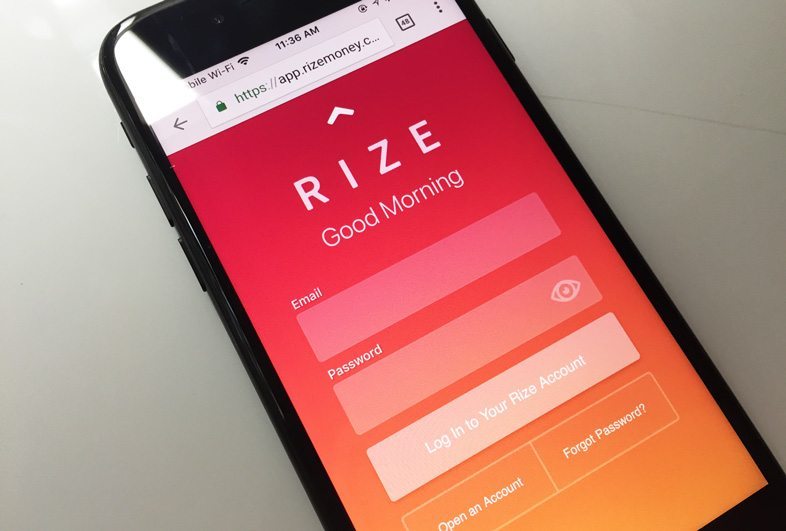 Rize money-saving app helps you earn extra money on your savings for a long-term goal. t's a free automated savings app that works on both iOS and Android. You can create financial goals for yourself, such as investing or saving money. On cash savings, money saved in a Rize account earns interest.
If you decide to invest, your funds will be placed in exchange-traded funds, which pay various interest rates. You can also invest your money to gain even more money on your savings. You specify a goal amount and how frequently you want Rize to withdraw a particular amount of money from your account, and the software does the rest.
Rize doesn't charge any fees on your cash savings and doesn't demand a minimum deposit to get started. Rather, it gives you the option of deciding how much you want to pay. So if you are saving $100 toward your down payment this month, Rize will increase your contribution to $101 the next month.
This is done by you using the Accelerate feature to automatically increase your contribution by 1% each month. Rize also includes a Boost tool that estimates how much money you have leftover based on your income and spending patterns. This is also a wonderful money-saving app that you should try.
9. HoneyFi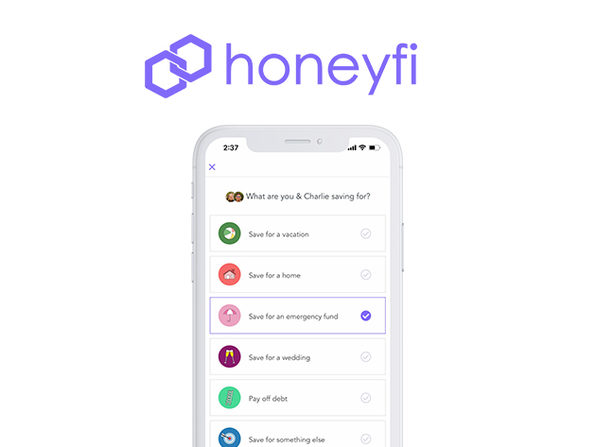 HoneyFi is a free money-saving tool that helps couples or people in partnerships get the most of their money. Because individuals in relationships debate the most about money and how it should be spent, it's only natural that an app was created to address this issue.

To reduce misunderstandings and eliminate mistrust, the money app simplifies how finances are structured and tracked For example, you can create a budget, label, and comment on transactions, and share information on all accounts and statements.
This is one of the best saving apps especially for couples and business partners who have frequent financial disagreements.
10.Trim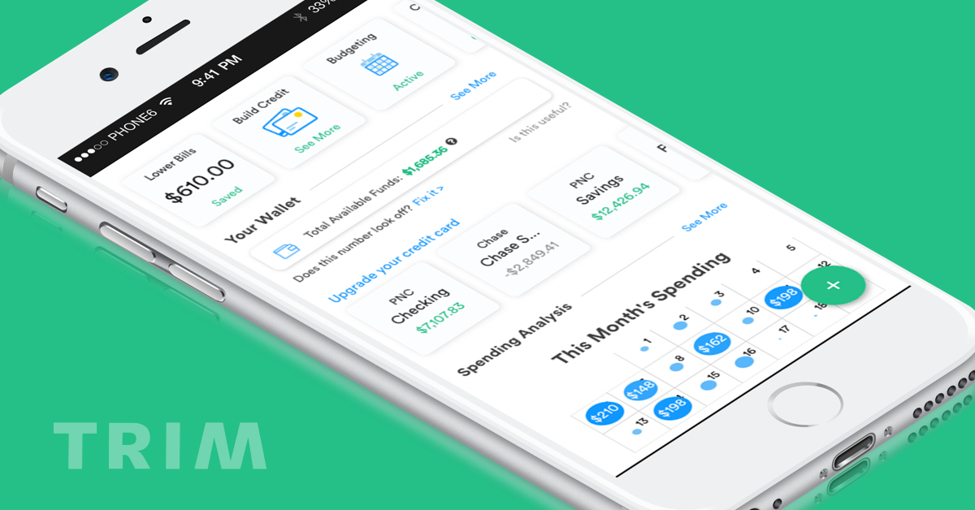 Trim is a money-saving app that works like your very own personal financial assistant. You may safely link all of your accounts so that the app can analyze each transaction and identify areas where you might save money, such as subscriptions.
The machine-enabled program then goes to work locating more cost-effective service providers, such as cable and internet. It will even cancel your subscriptions. You'll be able to receive text updates on the status of your accounts and see any automated changes made right away.
For most self-employed people searching for a personalized financial assistant, this is a fantastic alternative.
Conclusion
We've talked about some of the best money-saving apps that can help you develop a good saving habit. These apps will also help you to change your mindset about money. And provide valuable ongoing lessons about fiscal wellness that can help you stay out of debt and save more money for emergencies or future ambitions. Please if you like this article leave us a comment.