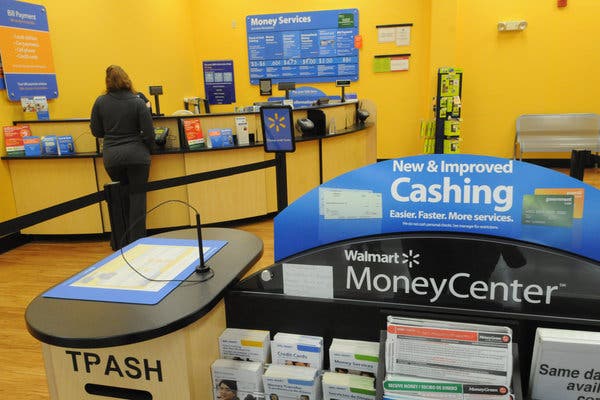 The Walmart MoneyCenter provides a wide variety of financial services at your local Walmart store. It also saves time with online and mobile services, including cash and transfer services, insurance, tax services, and more. Walmart's Money Center provides consumers with easy, secure, and inexpensive access to different economic services.
So, in this article, we will be looking at what Walmart MoneyCenter is all about, the wide range of financial services they offer, and tasks they can help you handle.
What is the Walmart MoneyCenter?
The Walmart MoneyCenter is an in-store and online alternative to a bank settled at the front of virtually all Walmart stores. You can find prepaid debit cards, credit cards, money transfers coin-to-cash converting, bill payments, and also other financial services.
All Walmart stores offer you these services, even if they don't have a designated center. Walmart has a 24/7 calling service for its employees which is called Walmart call-out number is 800-492-5678. By calling on this number an employee can report their absences to the Walmart authorities.
Walmart MoneyCenter Operational Hours
The Walmart MoneyCenter operational hours can vary by store, but generally, the Center opens at 7 a.m. and closes at 10 p.m. Monday through Sunday. On certain days including holidays, their operation hours can vary depending on the location. The proper way to know your local Walmart MoneyCenter's hours of operation is to contact them.
This is done by calling or checking their website for more details. However, most of the Walmart Moneycenters operate 15 hours every day. Since the time varies depending on the location, to find the hours for a Walmart MoneyCenter near you;
Go to Walmart.com.
Click on the three lines in the top left to open another menu.
Click "Local Store" and "Store Finder."
Pop on the ZIP code shown to type in your city and state or ZIP code, and select "Update location."
Pop on the "Details" of the store you want to check.
Call the number of that store.
Walmart MoneyCenter Services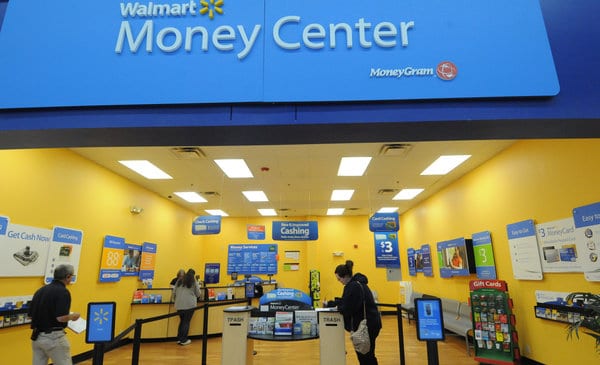 The Walmart MoneyCenter provides a wide range of financial services. With over 11,500 locations worldwide and 6000 stores in over 26 countries outside of the United States. Walmart is the world's largest retailer. One of the various initiatives into which Walmart is diversifying its portfolio is financial services.
Walmart claims that its Money Center can save you money by avoiding a trip to the bank. While you won't be able to do all you could at a bank at the Center, many of its offerings are comparable. What you can expect from Walmart MoneyCenter.
Check Cashing:
For a $3 fee, Walmart will cash your checks up to $1,000 without having you create an account. A $6 fee is applied to checks worth more than $1,000. You can get cash "instantly" on-site, and you can also load the money onto your Walmart MoneyCard and save the reload fee. You can cash the following types of checks:
a. Cashier's checks- These are checks printed and guaranteed by a credit union or bank
b. 401(k), retirement disbursement checks- this is retirement money that comes out of your 401k
c. Tax refund checks- This involves your yearly refund on your federal taxes
d. Payroll checks- This has to do with the check your employer may use to pay you
Preprinted checks
e. Government checks- This has to do with government benefits
f. Insurance settlement checks- After you settle with an insurance claims adjuster, this is the check you receive with the agreed-upon money
Check Printing
WalmartChecks.com has hundreds of alternatives for both personal and business checks. These can be customized to meet your specific needs. Walmart can also save your checks, so if you need to reorder something, it will be a simple process that will save you time and effort.
Coins to Cash
You can use Coinstar to convert your change into gift cards.
Tax preparation services
Walmart MoneyCenter also offers tax preparation services in partnership with Liberty Tax and Jackson Hewitt at about 3,000 stores. This is a convenient option if you need assistance come tax time. Booked an appointment to sit with a tax professional or to drop off your documents. In doing this you'll need the following information:
Identification (driver's license)
W-2 or other earnings statements
Tax returns from the previous year
Social Security number
Information about dependents, including their Social Security numbers
Bill Pay
Walmart MoneyCenter offers in-person and online bill pay options. You can pay your utility bills at some stores. If this service is available in your area, your payment can be sent electronically from Walmart to your utility company. With a list of over 15,000 payees. You can also pay the following types of bills:
Insurance
Mortgage
Rent
Cable
Credit Card
Utilities
Product care plan
This involves the provision of protection against unfortunate experiencesWalmart also provides Soluto, a tech team that can help you troubleshoot different technologies. By setting up a Product Care Plan, you get 30-days of Soluto access.
Money Transfers
Walmart MoneyCenter allows you to send money to family and friends in the United States and in over 200 countries or territories around the world. There are two alternatives for sending money transfers to domestic destinations. Walmart2Walmart Powered by Ria and MoneyGram.
You can also use Walmart2World Powered by MoneyGram to send your money abroad.
MoneyGram
MoneyGram is a low-cost money transfer service utilized by Walmart in the United States. Money can also be transferred overseas. MoneyGram also allows people to send and receive money in a matter of minutes. MoneyGram is another option for purchasing money orders. To utilize this service, you'll need a credit or debit card, as well as a bank account.
During Transfers, fees start at $4 and go up to $16 as the amount sent increases. International transfers are likewise subject to a "competitive" exchange rate, as defined by Walmart.
Money is usually available to the recipient within 10 minutes, but there may be delays during some transactions. If you encounter any difficulties or delays during your transfers, customer service representatives are available by phone. You can possibly reach them.
For instance, Walmart2Walmart U.S. transactions, call Ria at 855-355-2144. Whereas, For MoneyGram domestic or international transactions, including Walmart2World, call MoneyGram. You can reach a representative at 800-926-9400.
Walmart Cards
Walmart MoneyCenter offers debit and credit cards. Debit and credit cards make it easier to pay for things and are safer than carrying cash. Reloadable debit cards, the Walmart MoneyCard, and the Capital One Walmart Rewards Card are just a few of the alternatives available at Walmart.
All purchases purchased at walmart.com, including pickup and delivery, will earn you 5% cashback. When you shop at a physical or local Walmart store, eat at a restaurant, or travel, you can get 2% cashback. For everything else that Mastercard accepts, you can earn 1% cashback.
This rewards card covers purchases, provides security alert messages, and also has no fraud responsibility if your card is stolen or lost. You can use your rewards to buy gift cards, go on vacations, or exchange them for cash.
Walmart credit card:
The Capital One Walmart Rewards Card rewards you with cashback when you shop at Walmart.com, in a Walmart store, and from other merchants. The rewards range from 1% to 5% of the purchasing price.
Reloadable debit cards:
Prepaid debit cards from Mastercard, Visa, and American Express are available. On the Walmart MoneyCenter website, you can see a complete list of cards.
Walmart MoneyCard
Walmart MoneyCard: Earn cash back at Walmart by shopping there: 3% on Walmart.com purchases, 2% at Walmart gas stations, and 1% on Walmart in-store purchases, up to $75 a year with the Walmart MoneyCard. Grocery delivery and pickup orders placed through the store's website or app receive 1%.
Are Walmart MoneyCenter services worth it?
Many of its money services are inexpensive and do not require the usage of a bank account, although they are limited. Because Walmart is not a bank, it works with a variety of financial institutions to provide its services, including banks and licensed money transfer companies.
Walmart MoneyCenter may be suitable for you if you prefer the convenience of having access to financial services in the same place you shop. You don't have to stop at several locations or race to get to the bank before it closes to acquire basic banking services.
Conclusion
It's not new or hidden that Walmart MoneyCenter has banking intentions. While it has yet to achieve that aim, it is taking tiny steps into the market through its Money Center, which offers check cashing and numerous financial services.
As clients feel more comfortable with Walmart MoneyCenter as a banking option. In years to come, the business is likely to introduce more features and, eventually, become a full-fledged bank.
However, Walmart's MoneyCenter is a useful facility for a variety of financial transactions. And also while we wait for its ambition of becoming a bank, the conveniences it offers are applaudable. If you love this article leave us a comment.