Do you think your own cars are the strangest cars in the world?
There have been some pretty intriguing vehicles to enter the market in recent years and some of them have more than made your question.
How they ever got through the design stage?
But these we're about to talk about our next level from cars with three wheels.
The vehicles fit for the Pope here are 10 of the strangest cars in the World.
With that being said, let's begin the count down.
How Much is Car Insurance: Countries Costs and 10 Best Companies

Check
10 Strangest Cars in the World
Here are the top 10 strangest cars in the world.
10. 1942 Oeuf Electrique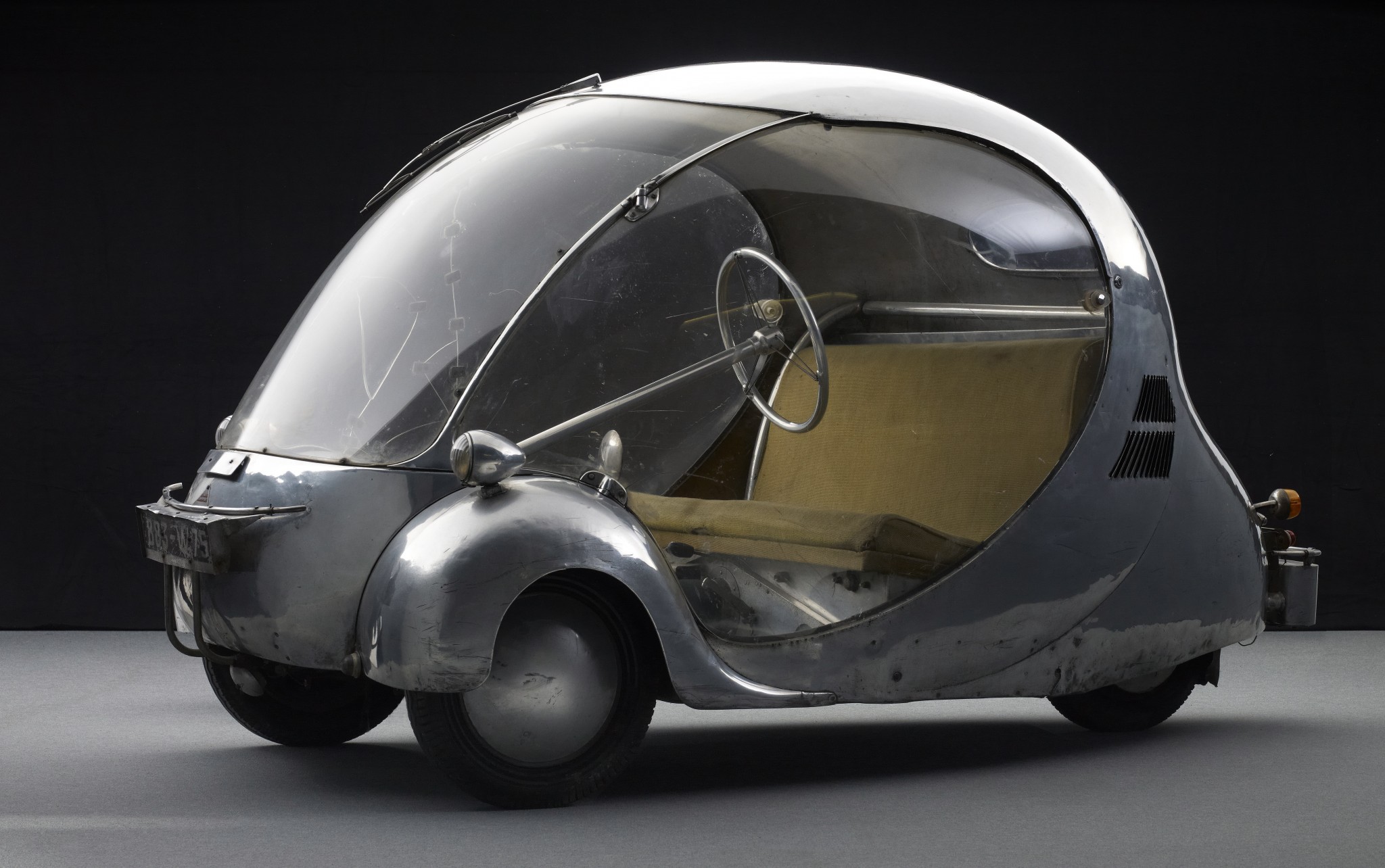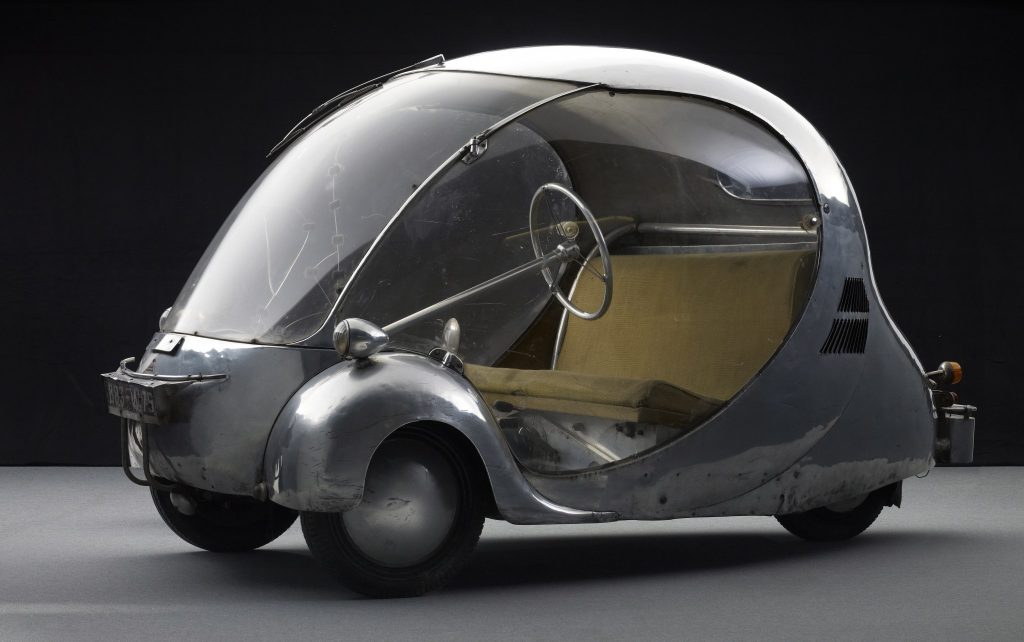 if you thought Elon Musk was the man behind the electric car then you'd be mistaken.
Not only is electric vehicle technology, far older than you would think, but an electric vehicle already existed in 1942.
The Oeuf Electrique also known as the electric egg was a three-wheeled battery-powered car that dominated the market for a time the Oauf Electrique was developed.
At a time when gasoline cars were in their prime but so too were fuel restrictions.
Parisi and Paul Arsons who were a railway locomotive designer and painter came up with the idea as a way to get around those shortages.
The electric egg was light contemporary, boasted aluminum and plexiglass materials.
There was space for one driver and passenger on a bench seat.
The chassis contained at dura Lenox tube that joined to the rear wheels elastic fork.
The interior and driving experience were surprisingly pleasant and the rear of the car was home to five batteries.
These batteries weighed a total of 660 pounds and offered a 62-mile range at speeds of up to 43 miles per hour.
9. Popemobile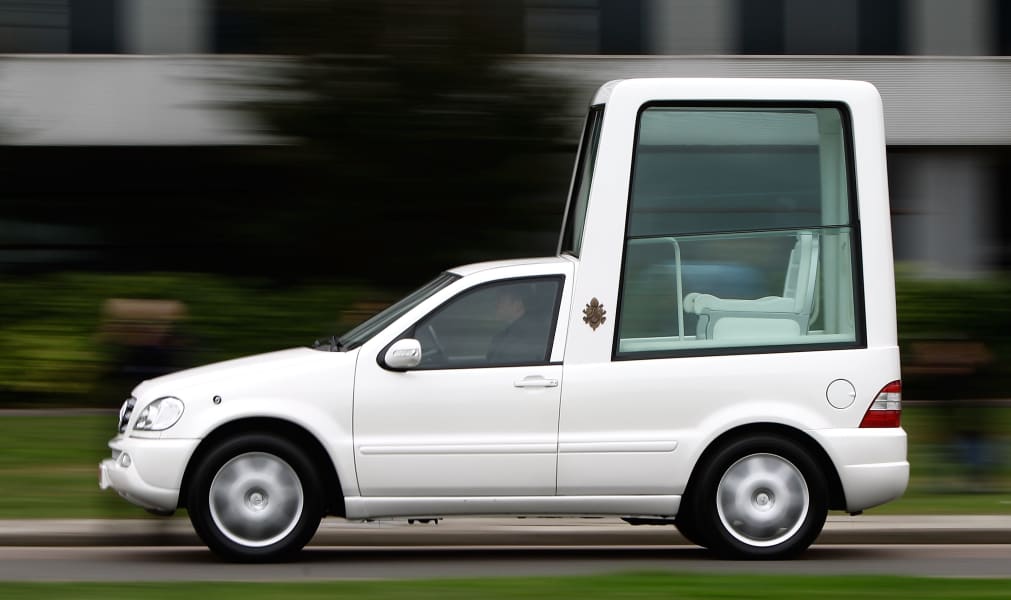 The popemobile is a broad term to describe any modified vehicle the Pope of the time uses for .public appearances.
While the make and model of each popemobile have changed over time.
The general concept of this strangest car in the world remains the same.
Some are of open-air design designed for the Pope to sit or stand and see the crowd.
However, other Popemobile featured bulletproof glass.
In other words, the Pope can decide which is the more appropriate type, depending on the security levels of each appearance.
Lil Frosh Net Worth 2021: Bio, Music Career, Girlfriend, and Cars

Check out
The driver will sit in the driver's seat like any other vehicle.
But the rear of the car has an extra tall cab almost like a canopy that sits over the top.
The latest popemobile is a Mercedes Benz.
A significant change from the modified Lincoln Continental that first took to the city streets of New York in 1965.
Check Out: Top 10 Highest-Paid Athletes In The World (2020) – Forbes
8. 1956 BMW Isetta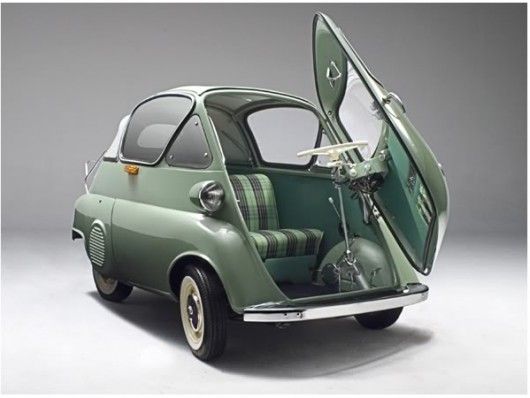 1956 BMW Isetta is one of the strangest cars in the world.
if you don't pride yourself on having the best parallel parking skills then step back in time and purchase a 1956 BMW Isetta.
This small bubble car of Italian design will surely be the answer to your traffic woes.
They say that good things come in small packages and in this case they certainly do.
Once this beauty hit the market over one hundred and sixty-one thousand units flew out of the door.
But it wasn't the speed that sold the BMW Isetta for it didn't have any of that.
It had a small engine that produced a mere 9.5 horsepower in its prime.
It was undoubtedly the uniqueness weirdness and general oddball looks that stole the show.
Unlike every other car on the World, this one had no doors.
Flavour N'abania Net Worth: Bio, Age, Relationship, Cars, and Mansions.

Check out Flavour's BMW
Instead, you access the bench seat in the front by opening the front of the vehicle, as you open it; the dashboard, steering wheel and everything else swung out with it.
No wonder BMW had to buy all the tooling to produce this car.
It wasn't exactly a cookie-cutter.
If such a vehicle appeals to you and you can't find a traditional BMW Isetta then you're in luck.
Word on the street is that a Chinese manufacturer is looking to produce a knockoff version but battery-powered with five horsepower and four doors.
7. 1936 stout scarab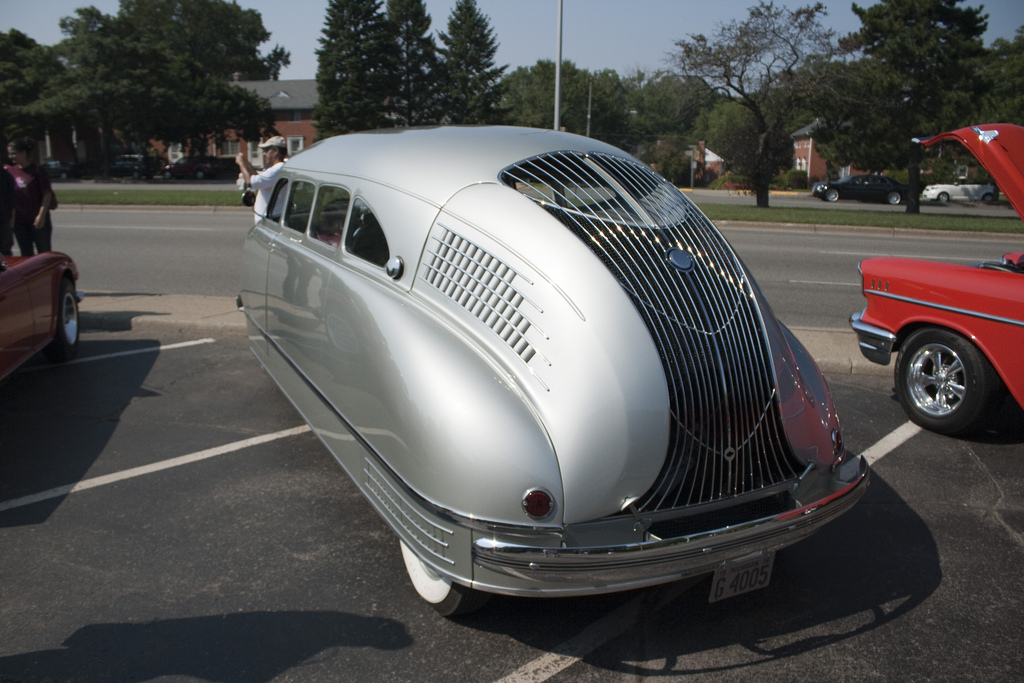 This one of the strangest cars in the world that got so many controversies whether it is a bird, is it a plane, is it a bus or we don't know it's a bit of a mess.
The 1936 stouts Scarab is easily one of the most unusual strange cars of its time.
It won't take you long to work out why the idea never took off.
The scarab was the brainchild of William stout who used to work as an aircraft engineer before he tried his hand at cars.
William stout is also a household name known for making transportation not only functional.
But luxurious it has thought he was even responsible for in-flight meals and flight attendants to help make your travel as comfortable as possible.
So for that, we thank you!
But we don't thank you for the stout scarab.
The idea of the scarab was to incorporate the look of a diner car with luxury and class.
It had an extended aluminum body, Ford v8 engine in the rear and a few fancy bits and pieces to make it look and sound incredible.
But it came at a price.
It cost five thousand dollars ($5,000) to own which is the equivalent of over one hundred and fifty thousand dollars ($150,000) in today's money.
That was pricier than Cadillacs of the time. Only fewer than ten were made so you'll be unlikely to ever see one in person
6. 1955 Chrysler Gilda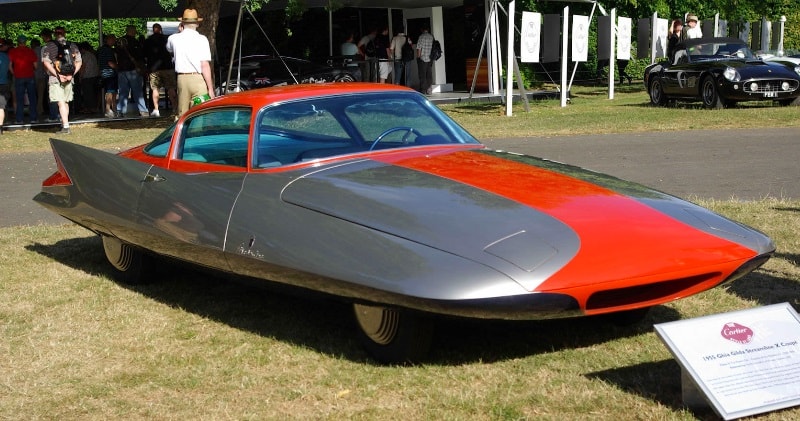 While the 1955 Chrysler streamline previously named Gilda looks like a futuristic Pepsi commercial car that wasn't its intention.
Chrysler's design, chief Virgil Exner tasked Italian designer, Giovanni Savin Uzi with the mammoth job of coming up with a car design that would tackle a whole host of problems.
The shape of the car which is unique is both functional and aesthetic.
It offers crosswind resistance, turbine power and rear-end grip with computer and wind tunnel modeling. which was quite advanced for its time.
The manufacturers also carefully calculated that a 70 horsepower turbine could move the car at speeds of up to 160 miles per hour.
So this car had looks, it had speed, but what else did it have?
Beautiful coachwork in a sexy body.
The body was aluminum on a square tube chassis and the aluminum also extended to the passenger floor compartment.
Short armrests provide bolsters for the driver and passenger wall cornering and the dashboard runs seamlessly from end to end at the front of the vehicle.
The Chrysler Gilda might be strange but you can't say it isn't a stunning piece of automotive history.
It also showed up for auction at Barrett-Jackson, the world's greatest collector car auctions.
It didn't meet the reserve price but it was owned by a Pebble Beach Judge.
5. 1935 Bugatti Coup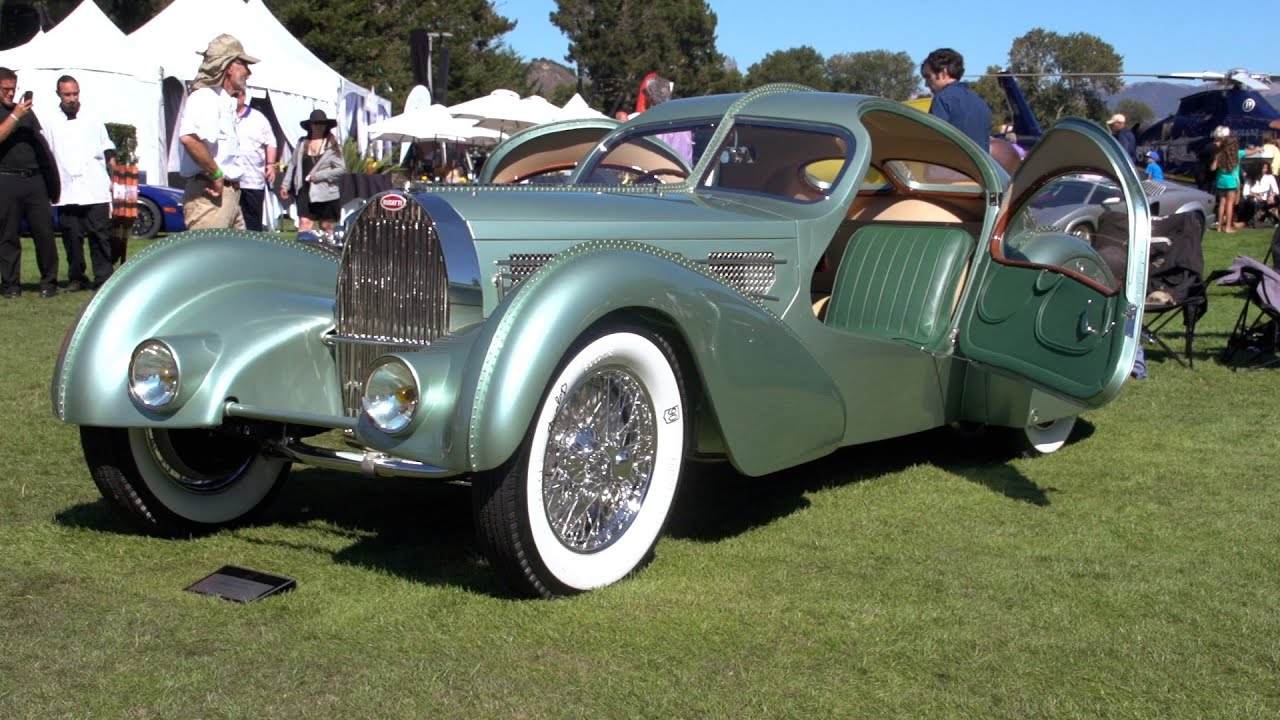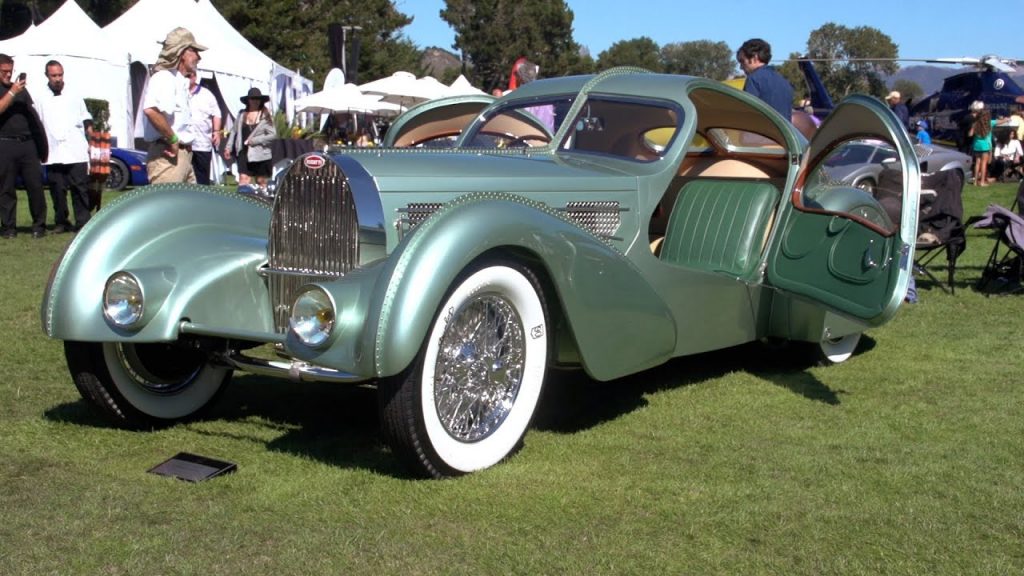 The 1935 Bugatti type 57s competition coupe era live is not so much strange for its looks.
Although it isn't the most conventional-looking car, what's even more bizarre.
The Bugatti coupe was showcased at the Paris Auto Show in 1935.
In all its beauty, it had clean smooth lines, a stunning color scheme, and whitewall tires.
It may have never been a family car but it would sure get heads turning.
However, after debuted at the show, it disappeared.
Bugatti explained that they tore it apart to produce the type 57 production car.
But many people still wonder what might have been?
Those who saw the beauty of the Bugatti coupe went on to recreate models of it by researching photographs, paintings, and recorded specs.
4.1948 Tasko.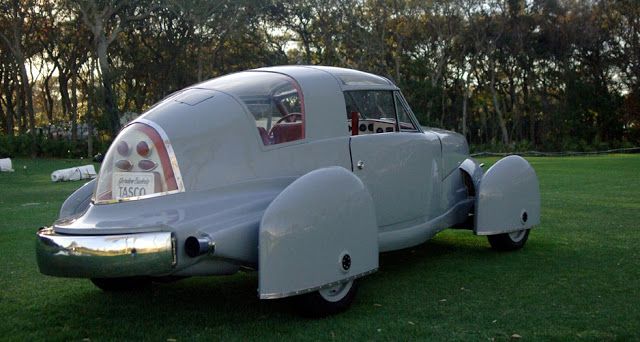 The 1948 Tasko is a prototype car that ended up being such a failure that it never went into production.
A prototype was produced after world war II by the American sports car company.
They only ever made one car and it was the Tasko which is an acronym for the company's name.
The man behind the Tasco is Gordon burek who had received plenty of investor support to undertake the project.
Tasco was supposed to be the next biggest thing ready to tackle the automotive market head-on.
But it wasn't the next biggest thing and it ruffled a few feathers.
Instead, Gordon took his inspiration from fighter planes from World War II and he probably shouldn't have.
It was boxily: featured, a modified 1947 mercury chassis and had a strange fusion of the fighter plane and sports car.
The cockpit looked like one from an airplane and it had the first t-bar roof.
There were also two plexiglass panels which lifted out.
The wheels were a bit unusual too for they were enclosed strangely enough.
However, the wheel covers at the front turned with the wheels.
The finished result is what an eight-year-old child who was bored in math would doodle on their schoolbooks and it wasn't well-received.
Once the prototype was finished, the entire design and the company were scrapped.
Check Out: Top 10 Richest Pastors in the World and Their Net Worth (2020)
3. 2012 Extra Terrestrial Vehicle.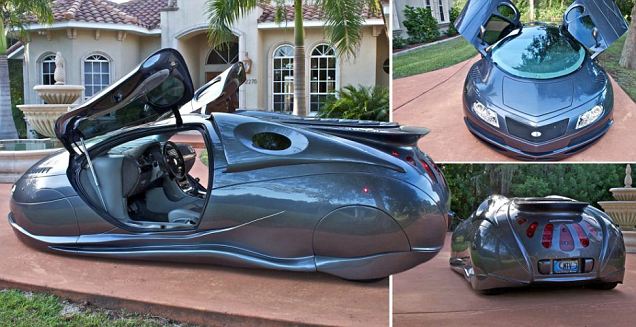 if you saw the extra-terrestrial vehicle out on the street then it would be hard not to think that the aliens had finally arrived on earth.
It's that strange.
The ETV is a one-of-a-kind creation by Michael Vetter and it looks like a grey sneaker from the outside.
You can't see the wheels; in fact, you can't see much at all.
Everything is designed to fit against the body for a smooth streamlined look.
The doors fold upward, like those of the DeLorean and the 2.2 liter Chevy engine produces an impressive 270 bhp.
But it's not the engine that will wow you, It's everything else.
The ETV has elevated door hinges, mounted cameras for easy parking and LED lighting that changes color.
Even the vents change color, creating a type of light show as you drive.
That's not distracting at all, right!
Michael Vetter created the ETV because he wanted something different and different is what it was.
It even had a backseat for his six-year-old daughter.
Michael sold his ETV in 2013 to an exotic car dealer in New Jersey for $100,000.
2. 1962 peel p50.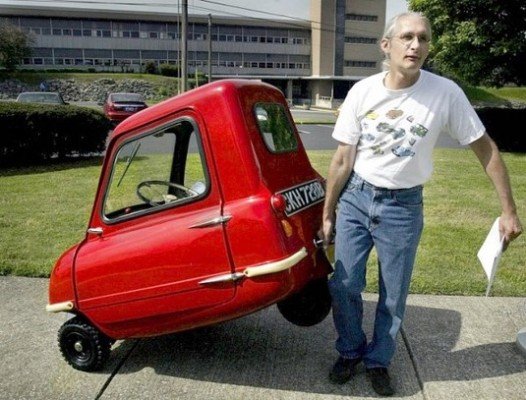 If you thought today's city cars were small then you obviously haven't seen the 1962 peel p50.
This tiny traveler was a crowd favorite back in the 1960s, even though only 50 were ever produced.
It measured a mere 53 inches long and was the world's tiniest production car.
However, it had one left side door, one seat, one windscreen wiper, and just one headlight to guide its way at night.
It was certainly a one-person car and wouldn't be all that convenient for a trip to the grocery store.
However, it was advertised as being capable of seating one adult and one shopping bag.
It also had no reverse gear, but you could use the handle at the back to turn it around by hand if you were so inclined.
Even though the peel was not the most useful vehicle on the road.
It is undoubtedly one of the most popular, so much so, that the original creators of the car are considering producing an updated electric version of it.
The original peel sed to sell for 199 pounds new or $8,500 in today's money.
But it's worth far more today, giving there are only thought to be 27 left in existence.
One also sold at a South beats option in 2016 for a whopping $176,000.
1. 1973 Reliant Robin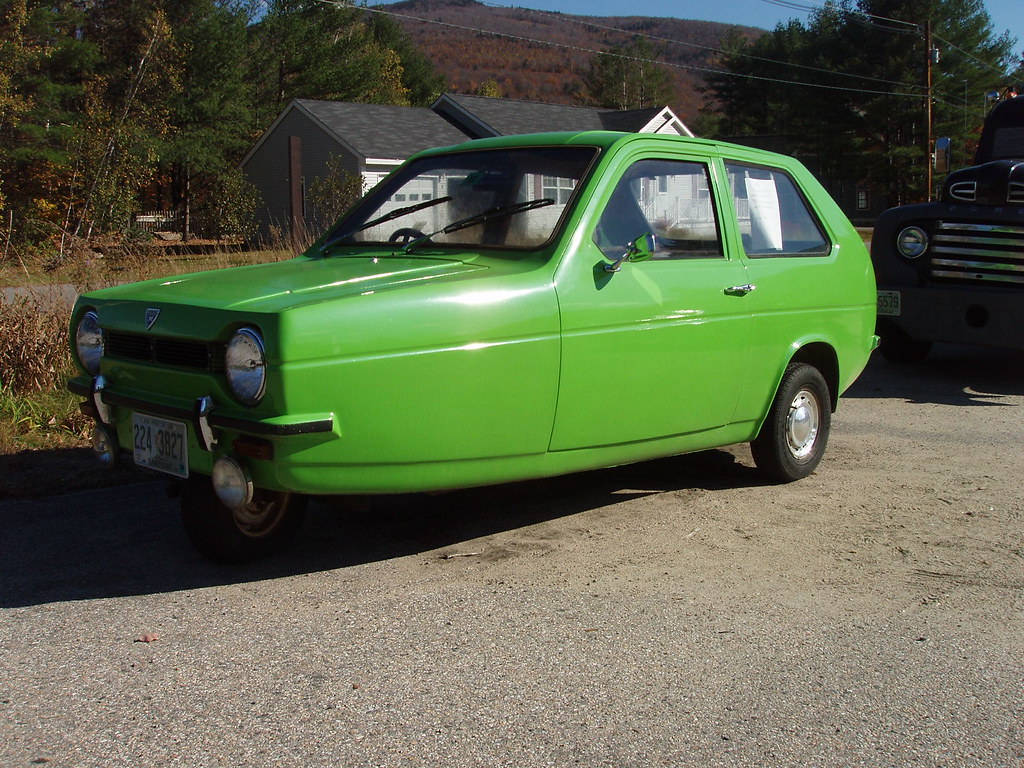 The 1973 Reliant Robin is possibly one of the most well-known vehicles in the UK.
Even if it's not exactly a typical car on the roads.
Most people know the Robin from the BBC show "Only Fools and Horses".
However, it also became famous for other reasons too.
Firstly, it has just three wheels that alone is noteworthy.
But under the UK's driving laws, that man you could at the time drive it on a motorcycle license, not just a car license.
It would also trundle along at speeds of up to 85 miles per hour, which meant it wasn't messing around.
This three-wheeled beast also had a fiberglass body and became the second-biggest seller of all vehicles to be sold with such materials.
Over 63,000 reliant Robins were sold and it also featured on top gear on two separate occasions.
If you thought your car was strange because it had a few dings or dents then you'll now realize you were entirely mistaken.
Which car do you think was the strangest cars in the world.
Use the comment and tell us what you think about this blog post.