What is Lil Frosh Net worth in 2021?
Making it in the music industry can seem too easy when luck is upon you.
While so many struggles for years to create a space for themselves in the industry, a few others spring up to fame within a very short time.
One of such artists in Nigeria is Lil Frosh.
Despite being a new artist, he is already trending all over the internet.
This is as a result of the fact that he has been recently signed into the famous DMW records owned by Davido.
With Lil Frosh, it all started unserious on Instagram.
The singer used to post videos of himself freestyling on the social media platform.
After a while of doing this, luck met with him when he was discovered by the famous Nigerian singer "Davido".
The story of Lil Frosh is really an inspiration to a number of upcoming artists in the industry.
Today in this article, we are going to look at the biography of Lil Frosh, as well as his current net worth.
So without taking your time;
Biography of Lil Frosh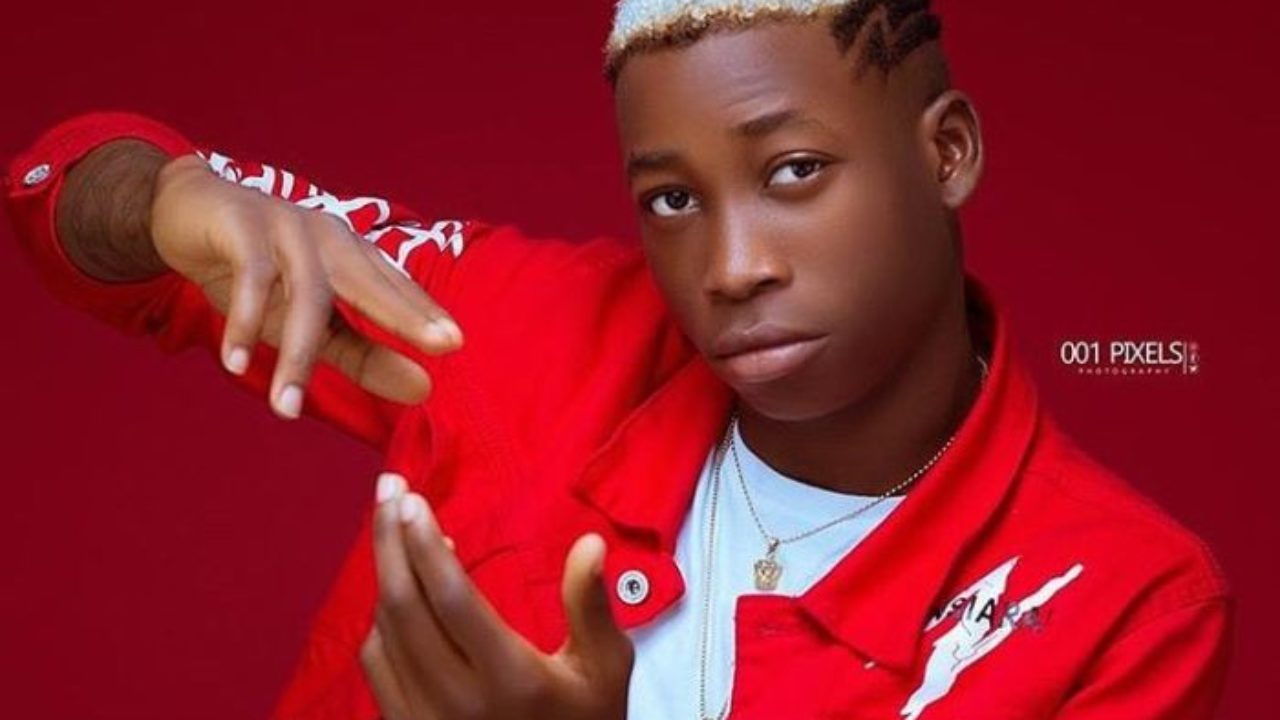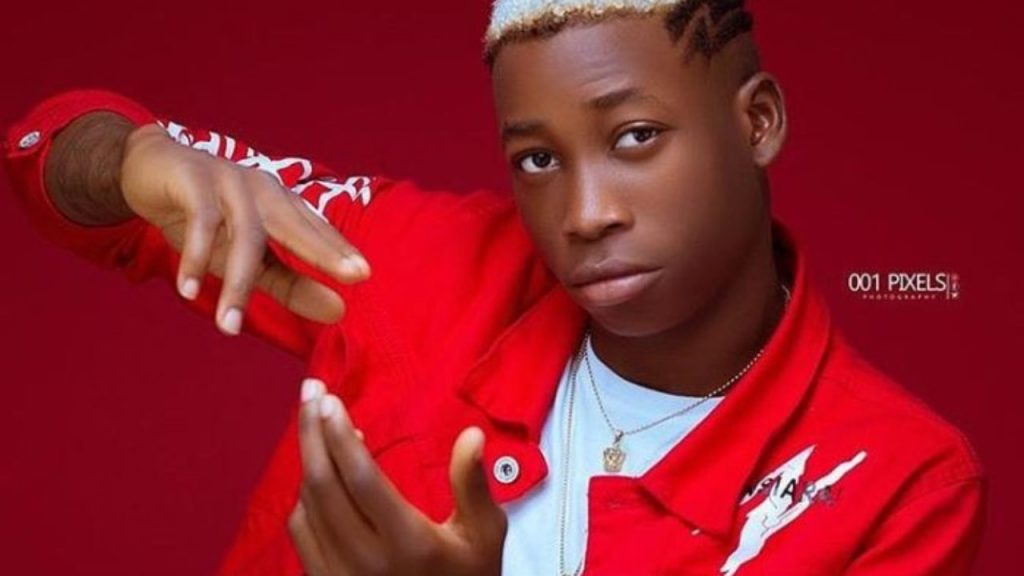 Eruku Makanaki (aka Lil Frosh) is a Nigerian singer and songwriter who was born in 1998 in Lagos State, Nigeria.
He is a close friend of Zinoleesky whom he grew up with in Lagos.
Although he started out as an Instagram freestyle singer, he is now a signee under Davido's DMW Record.
As a new member of the 30 Billion Gang, he will surely benefit from the goodies which are often displayed on the internet.
Lil Frosh Education
Lil Frosh had his primary and secondary education in Lagos where he was born.
However, we do not know much about his education, so we cannot tell the name of the schools he attended.
As a result of limited information, we do not know if Lil Frosh is in a tertiary institution or not.
When we find out more about this newly trending singer, we will come up with updates.
Lil Frosh Music Career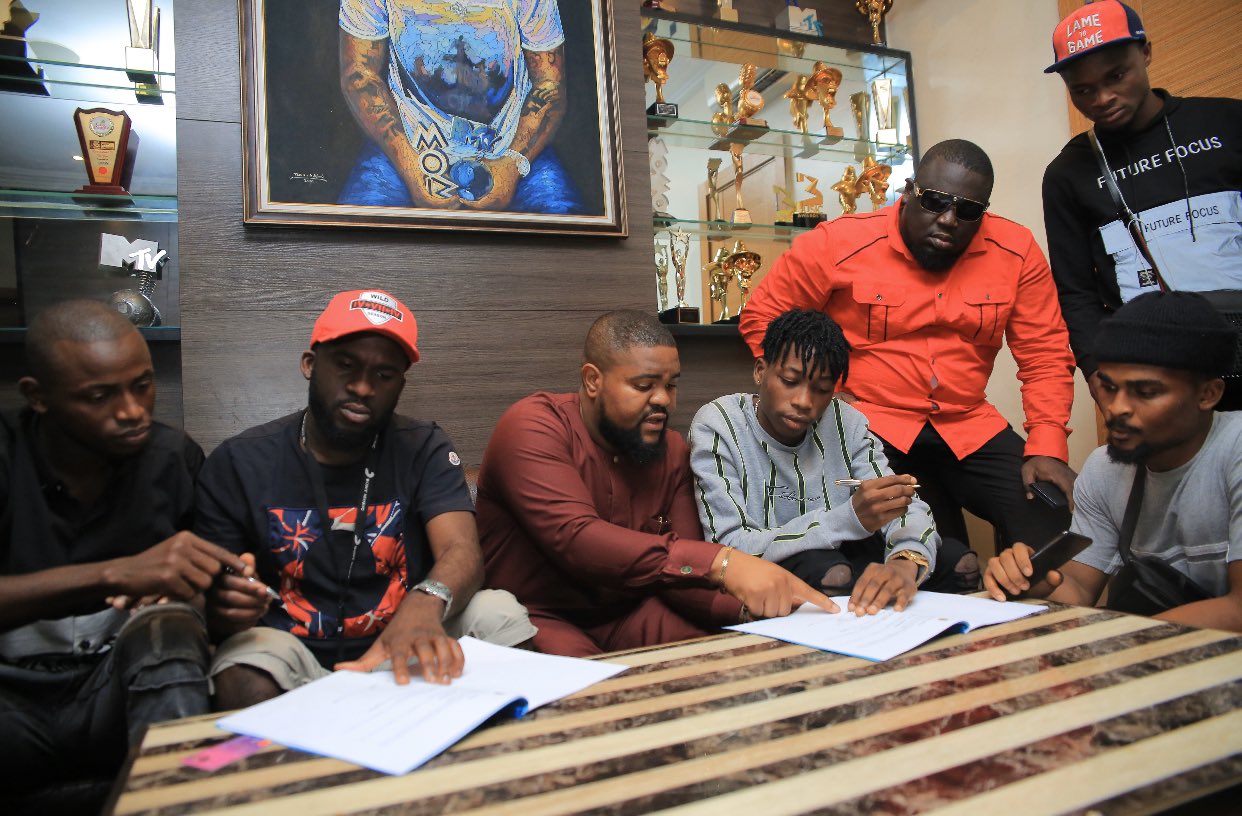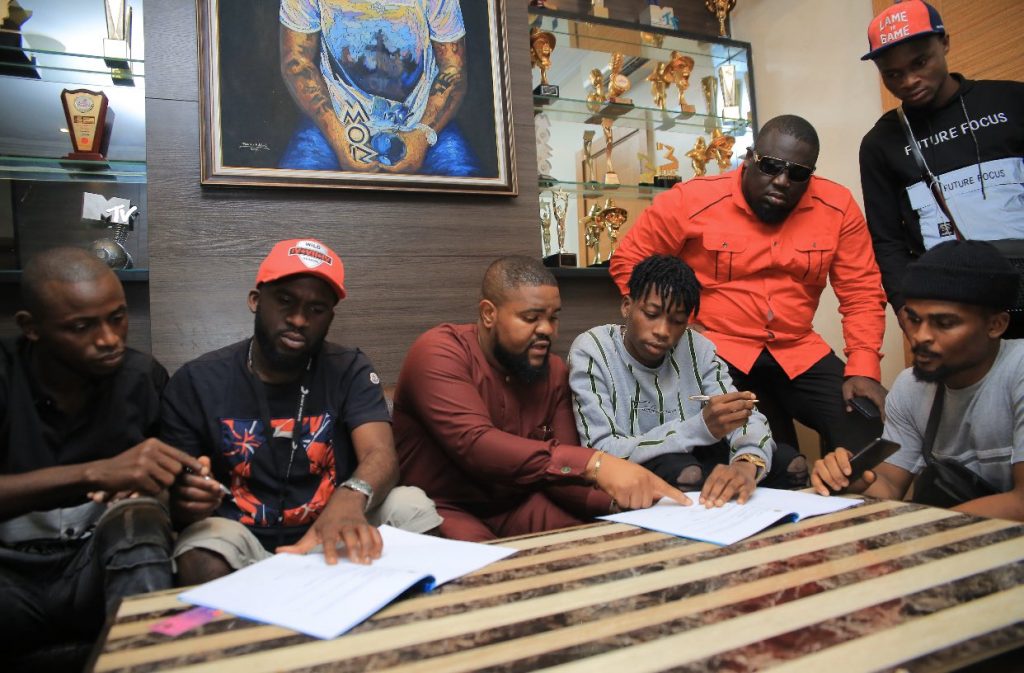 Lil Frosh started his music career by posting random videos of him freestyling on Instagram.
It was on this platform that he built a strong follower base before he was eventually discovered by Davido.
When Davido discovered Lil Frosh, he then signed him as one of the artists in his record label.
Today, Lil Frosh is making headlines across the nation for being such a lucky fellow.
Although he is yet to drop major hits and albums, we already know that he is a young and talented singer.
We expect him to drop several musical projects in the near future, so we just have to wait.
Prior to signing a deal with Davido, this singer had dropped a few songs.
He and Zinoleesky also dropped a track titled 'Who Knows'.
This song was widely accepted, and it displayed the talent of this singer to the world.
He also collaborated with Small Doctor on a song titled 'Firi Yahoo'.
It was this song that boosted the use of the slang 'Yahoo Yahoo'.
As a signee under Davido, he has released a few musical projects.
Recently in 2020, he released a track titled 'Kole Re-Body' featuring Mayorkun.
Who is Lil Frosh's girlfriend?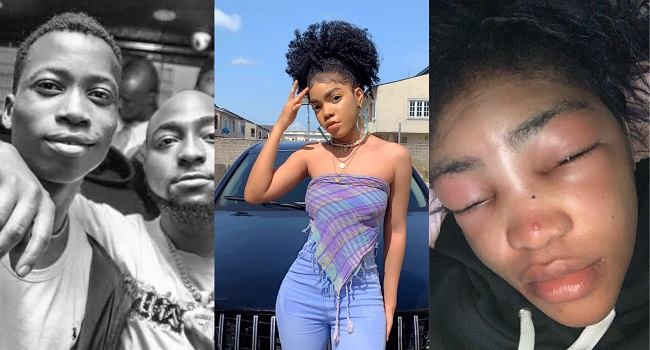 Okeoghene Gift Camille, better known as ThaCutegeminme, is a Nigerian model who got assaulted by her then-boyfriend, Lil Frosh.
As a result of this, much is not known about him and the girl after the assault in October 2020.
We do not know if there are still dating, so we can not give any more information in this section.
What is Lil Frosh's current record label?
Lil Frosh is currently signed to the Aloma Music Worldwide (AMW) and this is a subsidiary of the famous Davido Music Worldwide (DMW).
However, after his girlfriend's assault went viral, Davido terminated his contract with DMW.
Overview of Lil Frosh Profile
Name: Eruku Makanaki
Stage Name: Lil Frosh
Date of Birth: 1998
Age: 22 Years
Place of Birth: Lagos State, Nigeria
Nationality: $20,000 (approx.)
Social media: @lhilfrosh (Instagram), @lilfrosh_dmw (Twitter).
Associated Artists: Zinoleesky, Davido, Mayorkun.
Lil Frosh Associated Acts
Although Lil Frosh is new in the music industry, he has managed to work on a few music projects with famous acts in the industry.
In this section of this article, we are going to look at some of the artists that Lil Frosh associates within the music industry.
Zinoleesky
Aside from being one of the associate acts of Lil Frosh, Zinoleesky is also a very close friend of the rapper.
They grew up together in Lagos State, Nigeria.
Oniyide Azeez (aka Zinoleesky) is a Nigerian singer, rapper, and songwriter who was born on the 21st of November 1995.
Although this singer was born in Lagos, he is originally from Ogun State, Nigeria.
From the early stages, Lil Frosh, Zinoleesky, and Idabrosky used to freestyle together as they grew.
During this period, they did not know that it would shoot them to fame.
They began to gain attention after Kizz Daniel discovered a freestyle that was posted online by Zinoleesky.
As a result of their creativity, Kizz Daniel followed Zinoleesky on Instagram.
Today, Zinoleesky is a signee under the famous Marlian Music Label owned by Naira Marley.
He was signed by this record label back in 2019 during the Marlian Fest which took place at the famous Eko Hotels.
The same year he was signed to the Marlian Record Label, Lil Frosh was signed to Davido Music Worldwide (DMW).
Davido
As we all know, Davido needs no introduction in the Nigerian music industry.
He is one of the most famous artists in the country today.
As the founder of DMW, Davido is currently Lil Frosh's boss.
Although Lil Frosh was already making little waves online, he became a trending sensation after Davido discovered and signed him into DMW.
Being a very famous musician, all the singers under Davido quickly gain fame. Today, Lil Frosh is enjoying this privilege.
Davido is not just one of the best artists in Nigeria.
He is also one of the richest in the country today.
With so much riches, he often gifts his singers with expensive assets.
We expect a banger collaboration between Lil Frosh and his boss (Davido) in the near future.
However, we can not say, as we do not know if they are working on this.
If they are, then it's surely going to be a hit across the nation.
Mayorkun
In Nigeria today, one can call Mayorkun the first son of Davido in terms of music.
He is Davido's foremost signee in DMW Record Label.
As expected, Mayorkun has already worked with Lil Frosh on a music project.
In 2020, Lil Frosh featured this singer in his song titled 'Kole Re Body'.
Both singers killed the song with their rhymes.
As young and fresh acts in the industry, more is still expected from these artists.
Today, these young singers are considered as the future of the music industry.
As we know, there are so many new and upcoming artists in Nigeria today.
With more and more young acts popping up, we can surely foretell that the Nigerian music industry will continue to remain relevant over the generations.
Lil Frosh On Social Media
Lil Frosh was discovered on Social media, so that should tell you that he is a very active social media user.
In this section of this article, we are going to look at the official social media handles of Lil Frosh.
Instagram
On Instagram, Lil Frosh can be gotten with the official handle @lhilfrosh.
He has a total of about 700k followers on this platform, and they grow at a very fast pace.
Twitter
Lil Frosh has a total of about 22k followers on Twitter.
On this platform, he goes by the name @lilfrosh_dmw.
As you can see, he has a lot of followers on this platform too.
However, they are not as much as they are on Instagram.
Lil Frosh Cars, Houses, and Assets
A lot of people tend to search for the cars owned by Lil Frosh.
However, they do not find relevant information.
The truth is, much is not known about this singer yet.
As a result of this, his cars are not well known, so we can not dish out uncertain details.
House(s)
Just as in the case of his cars, the house(s) owned by Lil Frosh is not known to the public.
When we find out more details about this, we will come up with relevant updates.
What is Lil Frosh Net Worth?
Although Lil Frosh is currently an artist under Davido, he does not have a verified net worth yet.
He is a fast-rising star in the music industry, so we surely know that he will become a rich artist in the future.
However, Lil Frosh is still estimated by some publications to have a net worth of about $20,000.
This should be between N8-N10 Million Naira when converted to the local Nigerian currency.
Final Thoughts on Lil Frosh Net Worth
From the piles of texts above, I believe you now know more about the singer Lil Frosh.
He is currently the trending sensation in the music industry, and he is expected to drop more hit tracks soonest.
So far, that is all we have on this singer.
Feel free to drop your additions or opinions in the comment session below.
Goodluck!
Source: thingstoknow.com.ng