What is Dbanj net Worth?
This must have been the question that landed you on this post.
Don't worry, I have written this article with comprehensive information that you'd love.
However, Dbanj is one of the popular and wealthiest musicians in Nigeria.
He was ranked as the top 10 richest musicians in Nigeria back in the year 2016.
Even when other musicians have outshined him, his net worth is still remarkable.
Moreover, He has won many awards and endorsement deals from various brands and companies.
But one thing that he managed to keep private, his secret lifestyle and relationship.
Nevertheless, we still have some outstanding information about Dbanj that you'll enjoy reading it today.
If you are ready, let get started.
Who is Dbanj?
D'Banj's was Born on June 9, 1980, as Oladapo Daniel Oyebanjo in Zaria, Kaduna State. Nigeria.
He started his primary education in military school and proceed to Nigerian Navy Secondary School, Ibara, Abeokuta.
When he feels he can make it through music, Dbanj chooses to start his musical career in 2004.
This was followed by the death of his brother through a plane crash at the age of 17.
During that time, He's father expected him to join the Nigerian Army but he declined and choose music.
After, he got admitted to study mechanical engineering at The Lagos State University but later withdraw.
However, he joined live performances and concerts with stage name Dbanj, which is derived from his names Dapo and Oyebanjo.
Dbanj's father was a Nigerian Military Commandant who commanded an artillery regiment.
His mother was a devoted Christianity and a businesswoman who hailed from Shagamu in Ogun State.
Moreover, he was really expected to follow his dad's career path which is military.
He was enrolled in Military school at the age of 11 but withdrew after three years of academic years.
Dbanj actually left the military school because of the environment.
However, he later joined the "Nigerian Navy Secondary School", where he completed his secondary school.
Shortly after finishing his secondary school education, his father's asked him to proceed to the military but that wasn't his desire.
At his university level, Dbanj develops more concern for his musical career and continue performing regularly at the university female hostel.
Dbanj music career takes a new step when he meets Don Jazzy in London.
Since Don Jazzy was an aspiring songwriter, they love working together at the studio.
Nevertheless, Dbanj drop out of London University and return to Nigeria in 2004.
Dbanj Albums/Songs.
He has successfully released over five music albums with over 30 singles tracks.
However, his first debut album was released in 2005 which is "No Long Thing".
One of the single that hit in the album was "Tongolo" which proved to be his turning point for popularity.
He was later addressed as "Koko Master" from his single "Koko" and won the heart of the People Democracy Party (PDP) as their 2007 campaign song.
In 2006, He released his second studio album called "Rundown Funk U Up".
On the second album released, they were another single that hit and go viral which was "Why Me".
Moreover, he proceeds to release a remix single of "Tongolo" which was also a popular song.
His third studio album "Curriculum Vitae" was released between 2007.
At this time, he was celebrated as an artist of Mo' Hits Records.
As all his albums still keep having one or two hits, this album got more than two hits that amazed his fans.
Those hits that interest the public was "Be Close to You", "Move your Body", and "Booty Call".
Nevertheless, this third album was launched in December 2007 followed by him been featured on Ikechukwu hit "Wind Am Well".
Fourth Studio album was released in July 2008 called "The Entertainer" with some hit single like "Kimon", "Olorun Maje", "Gbono Feli Feli", as well as "Entertainer".
Before he could release another album, Dbanj was already signed to another record label owned by Kanye West.
Break-up of Mo'Hits.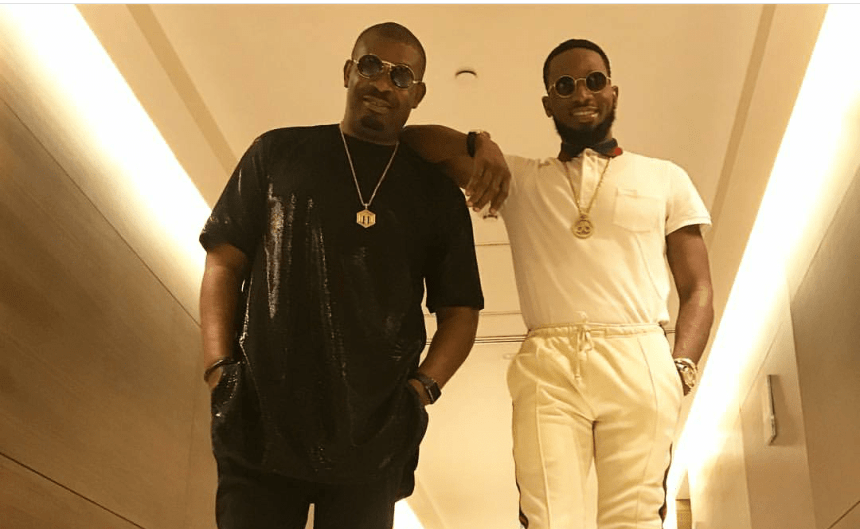 Later, a rumor surface the earth that Dbanj and Don Jazzy are planning to go different ways.
They made the announcement known to their fans with Don Jazzy founding Mavin Record and Dbanj founding DB records with his label DMK.
At this point, Mo' Hits was dead as the breakup and go separate ways.
He moved ahead to release his another single "bother you" which he describes that the song was inspired by a Nigerian Movie called "Half of a Yellow Sun".
In 2012, Dbanj signed an endorsement deal with Sony Entertainment which was described as "Pan African".
In 2017, Dbanj released another album "King Don Come" featuring Wande Coal, Harry Songs, and more.
This album was back up with some great singles like "It's Not a Lie" and "Oliver Twist".
Is Dbanj Married.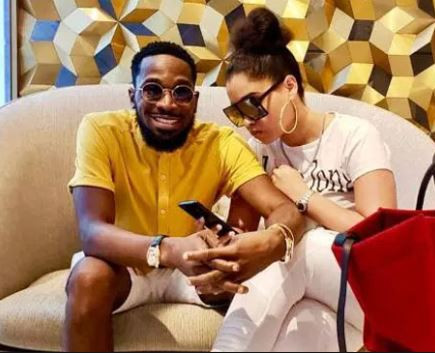 Regardless of his personal lifestyle, such information is not revealed about Dbanj's wife and son.
Back in 2008 during an interview with Dbanj, he reveals that he was in love with Genevieve, one of the celebrated Nollywood movie artists.
In the interview, he said his dream wife is Genevieve and that her wife will be lucky having him has a husband.
Dbanj secretly got married in 2016 to Didi Kilgrow which was shocking news to his fans.
In 2017, he also reveals that they had a son "Daniel Oyebanjo III".
In 2018, Dbanj reported that his son is dead.
The incident happens in his Lagos Home as his son was drowned in the Swimming pool.
Dbanj Net Worth
According to Forbes, Dbanj has an estimated net worth of $11 million
However, this is lower than what Dbanj had back in 2015 during Mo' Hits deal.
At that time of Mo' Hits in 2015, Dbanj's net worth was $3 million.
In 2013, Dbanj was ranked by Forbes as the third richest Musicians in Africa.
Later, Dbanj invested a huge amount of money in the production of "Koko mobile phone" and "Koko Garri".
The business managed to thrive for only 6 months and was announced bankrupt.
Thou, Dbanj has fail on doing that business and loses millions of Naira, he still has a lot of money.
He charges a high amount both on international and local live performance.
However, it was reported that Dbanj charges between N2 million to N5 million for local performance and as high as N15 million for international performance.
This has proven how rich he's and why he's among the richest musician in Nigeria.
Houses.
Dbanj owned a luxurious home in Lekki, Lagos State of Nigeria.
However, his home was sealed in 2013 for allegedly borrowing one "Mr. Ojogbo Henry" $300,000 and was yet to pay that amount.
In a few days, the case was reported settled between both parties and Dbanj was free to return to his home.
This was also the same home that his son died in 2018 by drowning in his swimming pool.
In recent years, Dbanj sold the house to someone unknown and move to own another property at his location of choice.
Moreover, Dbanj also owned a house in the United State as well as London.
Cars
Taking about Dbanj Cars, It's known to the public that Dbanj owned many exotic cars in his garage.
Most of his cars include the Aston Martin Vintage worth $200,000, 2 Toyota Jeep, and Toyota Hilux.
Among his personal transportation vehicles include a private jet that is customized and bulletproof.
Endorsement Deals
They're so many endorsement deals with Dbanj that has increased his net worth in previous years.
However, his first endorsement deal was with energy drink company "Power Fist", soft drink company in Virgin colors.
Another outstanding endorsement deal he had was with a leading Jewellery company.
In 2010 and 2013, Dbanj also signed a multi-million deal with Globacom Telecommunication worth $442,000 (That was about N70 Million Naira).
In 2014, Dbanj signed a multi-million dollar deal with Apple/Beats by Dre for an undisclosed amount.
Not only with that, but he was the brand ambassador for Bank of Industry (BOI) in 2013 and Heritage bank in 2014.
In 2015, he also became the African ambassador for Ciroc Nigeria followed by SLOT as a brand ambassador to 2017.
Moreover, they're other endorsement deal Dbanj has signed that is unknown to the public due to his secretive lifestyle.
Nevertheless, he founded the Koko Foundation for Youth and Peace Development which he personally uses for Humanitarian work.
Conclusion
We hope you enjoy reading this article as well as we enjoy writing good information like this for you.
However, It is best known that Dbanj net worth is estimated at $11 million as of 2021 by Forbes.
There's a controversy of an alleged rape case in June 2020 about Dbanj in a hotel with one "Seyitan Babatayo",
According to the accuser, the incident happened in 2018 at one of the hotels in Lagos State.
The case is in court and Dbanj has now sued the accuser for lies and damage of N1.5 billion.
He also said that the accuser needs to apologize publicly.
If you have any more information to share with us regarding Dbanj, do let us know in the comment session.
Besides, do you think Dbanj's net worth is accurate and he deserved what he currently worth?
Share your thought with us in the comment section and please, share this article with your friends on social media.