So what is Tony Elumelu net worth?
As we all know, there are several billionaires in Africa today.
Tony Elumelu happens to be one of these billionaires.
Billionaires keep emerging in Africa, and that should tell you that we are a strong force in the world business scene.
In this article, we are going to look at one of these billionaires in Africa.
He is none other than 'Tony Elumelu'.
Today, Tony Elumelu is one of the top 10 Nigerian billionaires.
He is even ranked as one of the top Billionaires in Africa.
So, we are going to look at the biography of this billionaire, as well as some wonderful facts about him.
As usual, we will not take much of your time, so let us get down to the real deal.
Biography of Tony Elumelu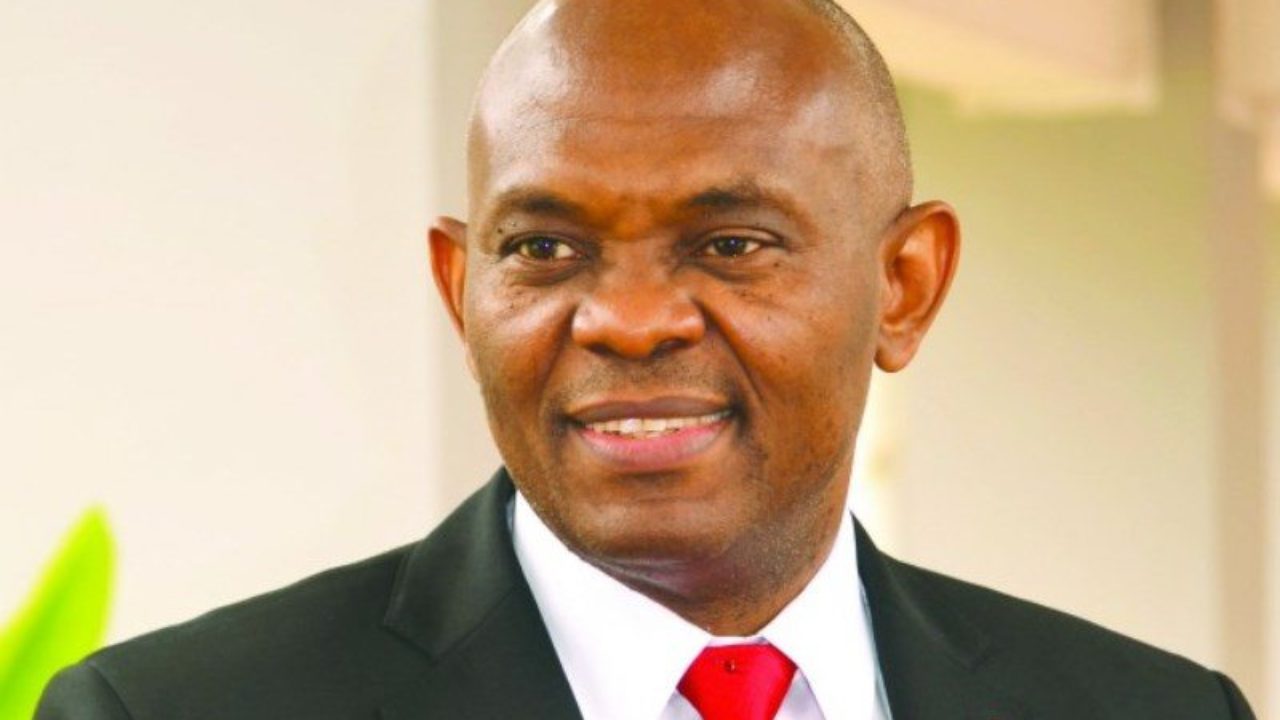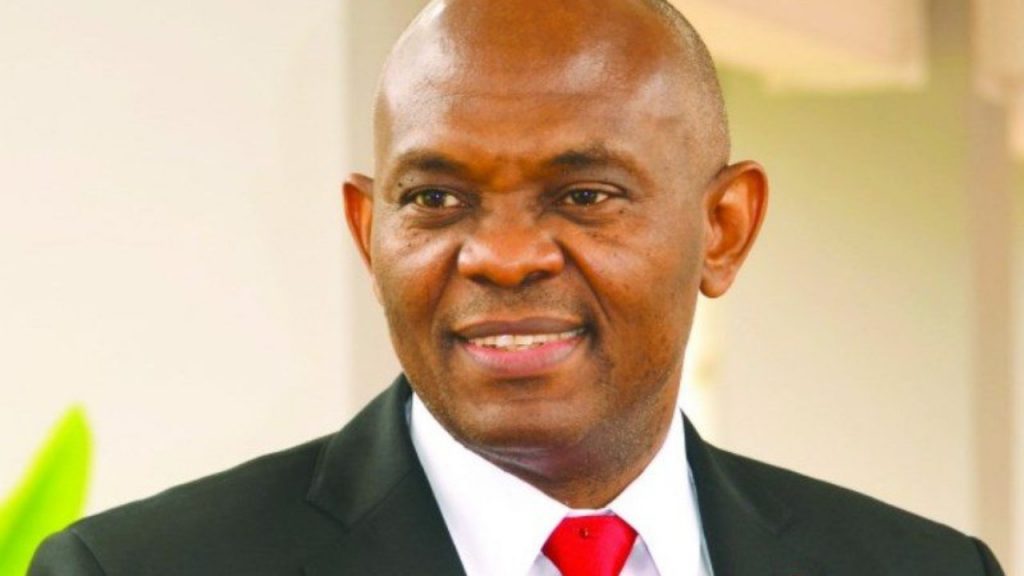 Tony Onyemaechi Elumelu (popularly known as Tony Elumelu) is a Nigerian entrepreneur and philanthropist who was born on the 22nd of December 1963.
Today, he heads the famous Heirs Holdings, Transcorp, and also the United Bank for Africa (UBA).
He is also the founder of Tony Elumelu Foundation.
This is a philanthropic initiative through which he provides welfare services to the underprivileged.
As a reward for his numerous achievements, Tony Elumelu is the recipient of a Nigerian National Honour.
He is the Commander of the Order of the Niger (CON).
Moreover, he also holds an award of Member of the Order of the Federal Republic (MFR).
Without a doubt, he stands today as one of the most important people in Africa.
Early Life/Personal Life
Tony Elumelu was born and bred in Jos, Plateau State, Nigeria.
However, he is an indigene of Onicha-Ukwu in Aniocha North LGA, Delta State.
Tony holds a first degree in Economics from Ambrose Alli University and a Masters Degree from the University of Lagos.
He is happily married to Awele Vivian Elumelu who is a medical doctor.
Together, they have seven children (five girls and a set of twin boys).
Business Career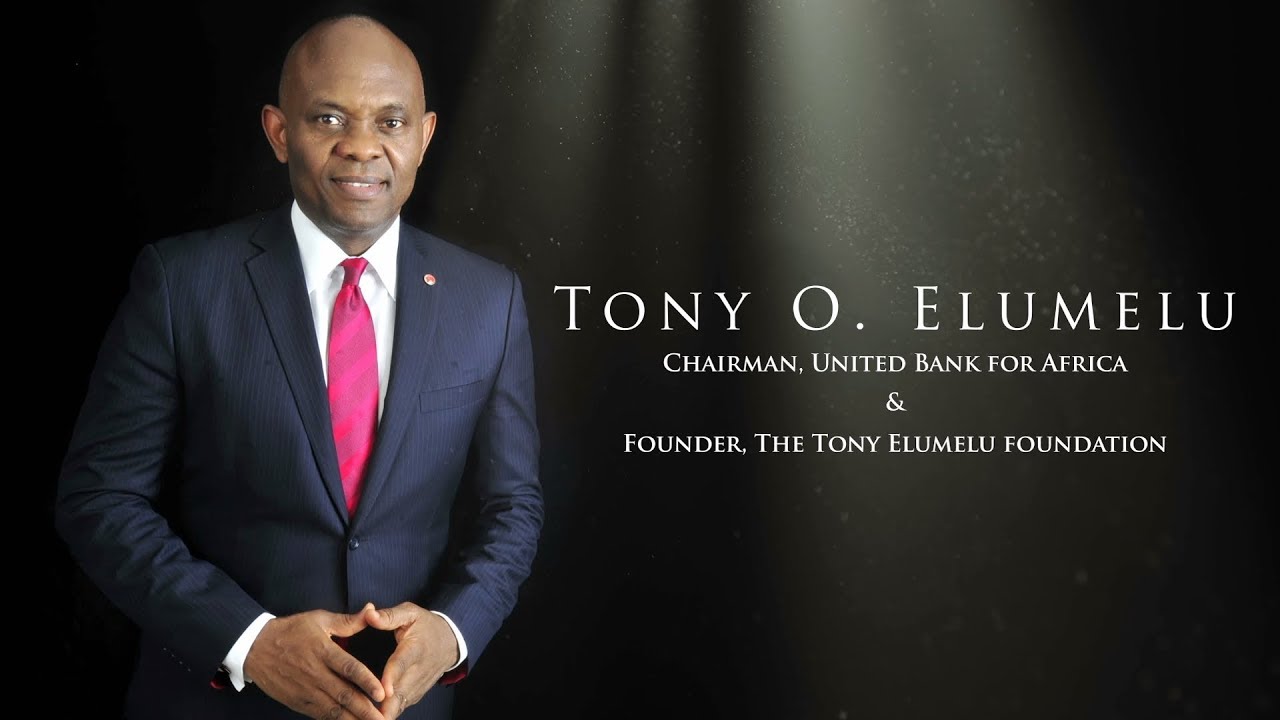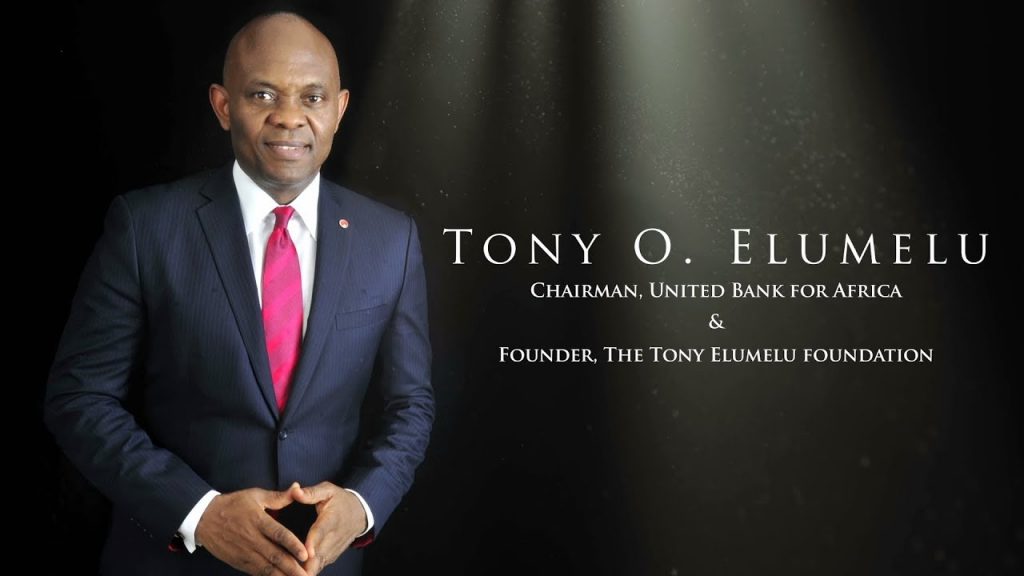 Elumelu began his career in Union Bank.
During this period, he was still a member of the NYSC.
As a very creative entrepreneur, he made several investments and began to grow in the business world.
He also enrolled in Harvard Business School.
Today, Tony Elumelu is an alumni of the school.
He is also a Member of the Advisory Committee in a sector of the United Nations.
Having made so much money through numerous investments, Tony Elumelu acquired Standard Trust Bank back in 2005.
A while later, he then acquired the United Bank for Africa (UBA).
After retiring from UBA, Tony Elumelu then established Heir Holdings.
This is a company that operates in different sectors like financial services, real estate, agriculture, health care, and more.
The same year he established Heir Holdings, he also established Tony Elumelu Foundation.
This is a philanthropic organization that he created to pursue his philanthropic goals.
Positions Held By Tony Elumelu
Tony Elumelu is the head of the Agricultural Transformation Implementation Council (ATIC).
In addition, he is also the vice-chairman of the NCCN (National Competitiveness Council of Nigeria)
As a man with a good heart.
Tony Elumelu is currently the chairman of the Ministerial Committee that handles the establishment of first-class diagnostic centers and hospitals In Nigeria.
Some years back, Elumelu used to be one of the chairmen in the 26th World Economic Forum on Africa in Rwanda.
He was also further named by TIME Magazine as one of the top 100 most influential people in the world.
Tony Elumelu Awards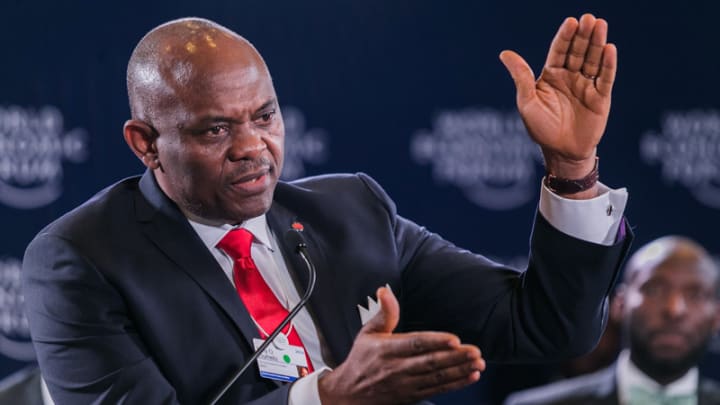 As a very creative businessman, Elumelu has bagged a lot of awards and honors.
Back in 2003, he was made a Member of the Order of the Federal Republic (MFR).
This is a national award that is only given to special individuals in the country.
Later on in 2006, Tony won the Award for "African Business Leader of the Year".
The award was given to him by the UK Magazine called 'African Investor'.
In 2009, President Umaru Musa Yar'Adua made him a part of the Presidential Committee which handled the Global Financial Crisis.
As time went on, he was given the prestigious award of the National Honour of Commander of the Order of the Niger (CON).
This honor was given to him for his contributions to the promotion of private enterprises in Nigeria.
During the 5th Edition of the Annual Economic Forum at the CGECI Academy, Tony Elumelu was honored with a Lifetime Achievement Award.
In 2016, he was given the man of the year award by Daily Times.
Tony Elumelu Publications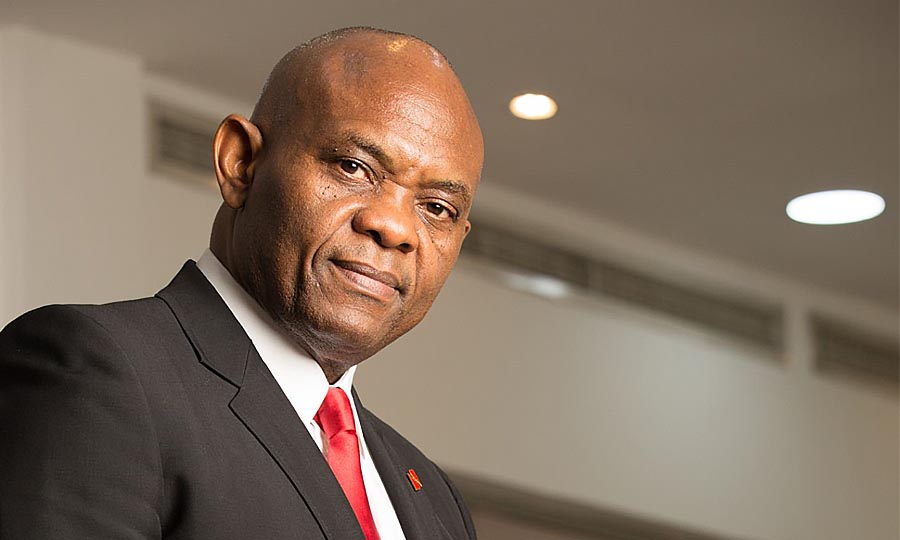 As a very creative entrepreneur full of innovative ideas, a lot of people love to learn from Tony Elumelu.
If you are one of such people, then you are lucky.
Tony Elumelu has written a lot about the philosophy of economic development in Africa.
His creative works of advice and guidance can be found in several international publications like The Wall Street Journal, The Economist, The Financial Times, and more.
Upon his retirement from the United Bank for Africa (UBA), a testimonial titled 'The Power of Vision' was prepared.
The testimonial features the achievements and business strategies of Tony Elumelu over his years in the business world.
Aside from that, he is the source of inspiration to most books we see on success.
Most of these books on success feature storylines or strategies that are identical to Tony Elumelu's.
Tony Elumelu Cars, Houses, and Assets
As a rich billionaire, it is only natural for people to search for the assets owned by Tony Elumelu.
We all know that Tony is an entrepreneur and philanthropist, and not an entertainment star.
As a result, he doesn't often flaunt his assets in public that often.
However, there are some known properties owned by this billionaire.
In this section of this article, we are going to look at some of these assets.
Tony Elumelu Cars
As a billionaire, we all know that Tony Elumelu owns a lot of luxury cars.
Unfortunately, we do not know most of these cars.
However, we have managed to come up with a small and credible list.
Here are two known cars owned by Tony Elumelu.
A Range Rover Vogue
A Mercedes Benz S Class
And more.
These are the two major cars which we know that Tony Elumelu owns.
We do know that he owns a fleet of numerous luxury cars, but we do not know the exact cars in his fleet.
As a result, we won't be making a list of cars here.
Tony Elumelu Mansions
Tony Elumelu and his family currently live in Lagos State, Nigeria.
Aside from this mansion, Tony Elumelu owns several mansions and estates both here in Nigeria and overseas.
Tony Elumelu Private Jet
As a rich businessman, it is surely expected that Tony Elumelu owns a private jet which he uses for business trips.
However, we do not know of this.
There have been several unreliable reports that the entrepreneur owns a private jet, but we are yet to confirm this.
If we find out such information, we will come up with updates.
What is Tony Elumelu Net Worth?
With several investments and businesses spread far and wide, Tony Elumelu is surely one of the richest men in Nigeria.
Today, Tony Elumelu has an estimated net worth of a whopping $1.98Billion US Dollars.
This earns him a spot in the list of top 10 richest entrepreneurs in Nigeria.
Today, the net worths of these billionaires keep taking different turns online.
With so many publications giving different figures, we surely get confused as to the real net worth.
The net worth given in this article is actually an estimate.
It is not an accurate figure.
However, from research and thorough calculations, Tony Elumelu should be close to that figure, or slightly above it.
Final Thoughts on Tony Elumelu Net Worth
From this wonderful piece, I believe you have discovered a whole lot more about the Nigerian Billionaire Tony Elumelu'.
You will all agree with me that today, there are so many billionaires in Nigeria.
That is to tell you that the country is filled with so many creative individuals.
Now, from this wonderful article, we can all see that Tony Elumelu is indeed a blessed fellow who has used his natural creativity to amass wealth for himself.
Today, he is one of the most influential persons in Africa, and he is well respected across the globe.
If you would actually love to learn from this man, then consider looking for his articles on international publications.
They can all be found online.
If you actually have extra information on Tony Elumelu, then feel free to drop them.
As we all know, most of the details about these public figures are not readily available online.
Thus, we require first-hand information from people who have either had an encounter with these people being talked about.
On the contrary, information from other reliable sources is also welcomed.
We do hope you found this comprehensive article on Tony Elumelu interesting.
If you did, remember to air your opinions below.
Remember, we value your comments. In all, do have a nice day!
Source: Thingstoknow.com.ng