If you've just bought a new phone and then want to transfer all your entire data from the old phone to the new one, it pretty simple. You really don't have to pay any software engineer to do that or go through all that stress in manual copying. You can actually save some bugs and transfer all your old phone's data to your new phone alone, even without wasting time. This article will show you all the steps involved.
Steps on how to transfer all data from your old phone to new one.
Download and install the xender app from Google play store on both phones. Xender is popularly known for sharing apps and files but not everyone knows that you can transfer all your phone's data at one time without stress. If you have it already installed on both phone's, great. You can proceed to step 2.
Open and launch the Xender app. It has the same icon as shown below (you can do this on either phones)
On the App's screen, look for the menu icon at the top right corner of the app and click on it. If you're using a lower version of Xender, click on the icon with the shape of a cross still in the top right corner.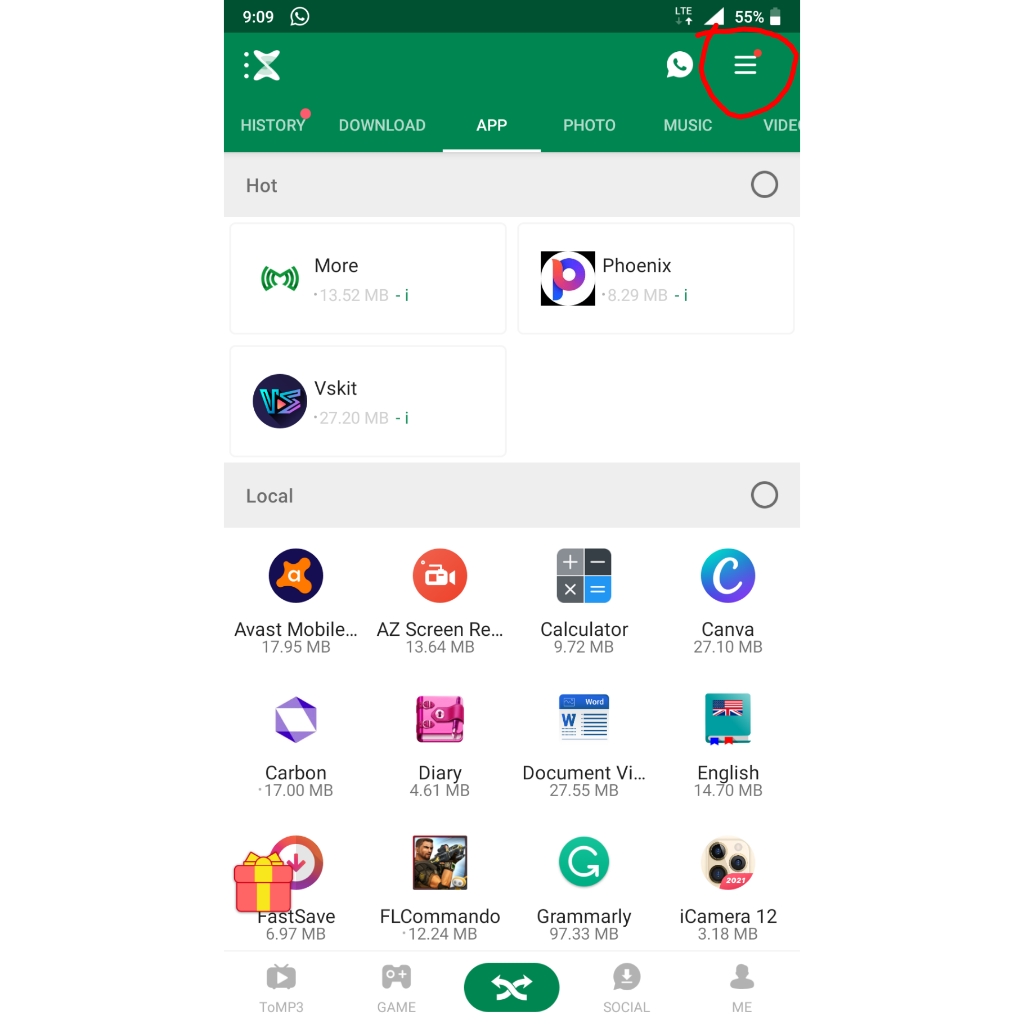 Some options will display on your screen, click on the last option that says 'phone copy'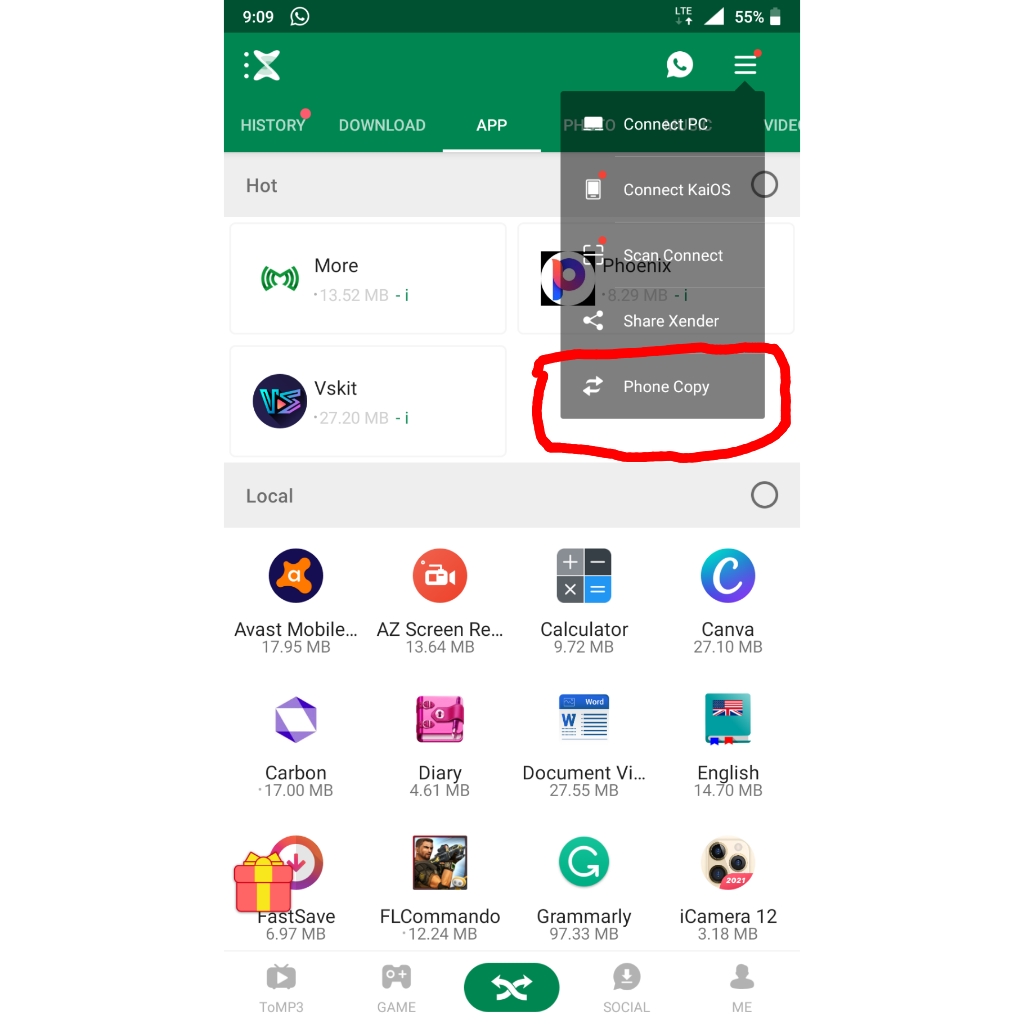 After clicking on 'phone copy', you will be asked to choose if the phone you are with is your old phone or new phone. If it's your old phone, click on 'old phone's, the same goes with if it's your new phone.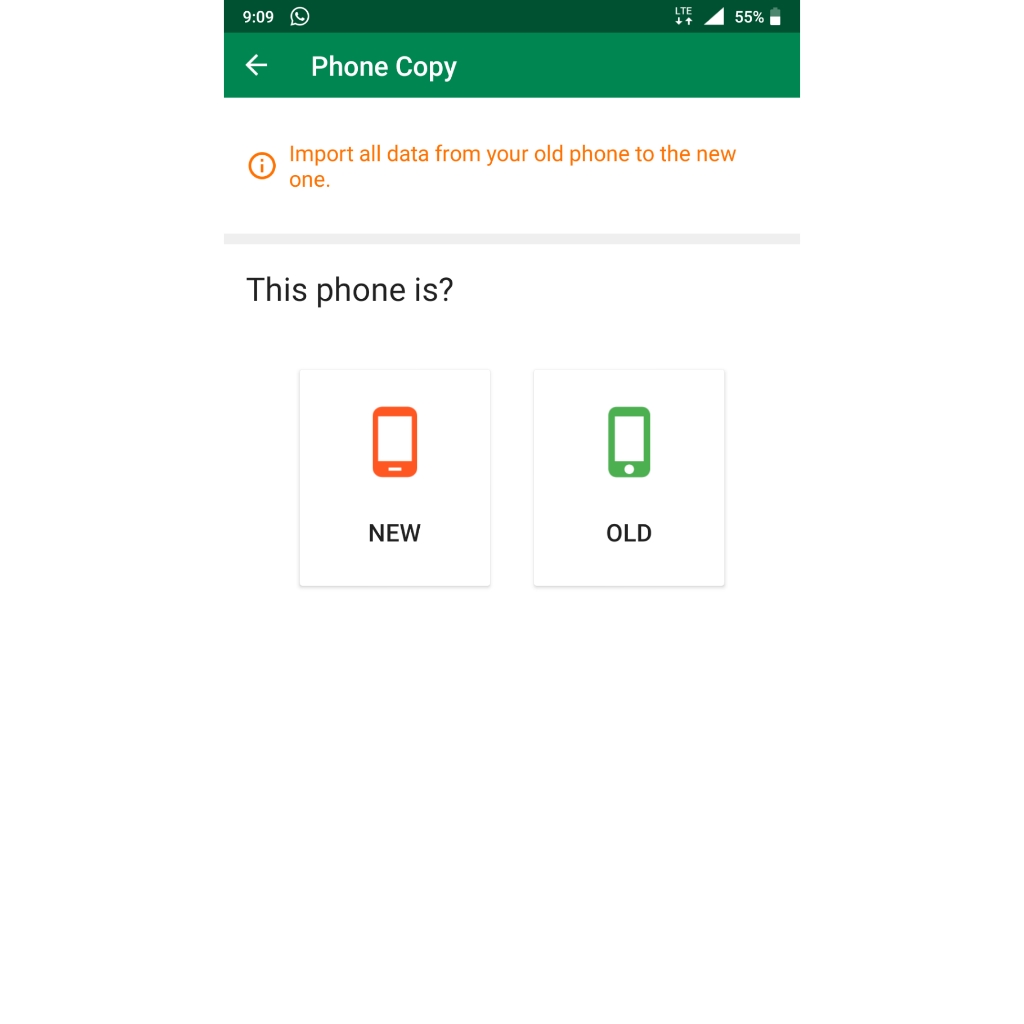 A pop-up will appear, seeking for permission to allow Xender access phone's user data to transfer contact. Click on allow.
It with take you to where you will be asked to choose if the other phone is an android phone or an iPhone, choose the correct option.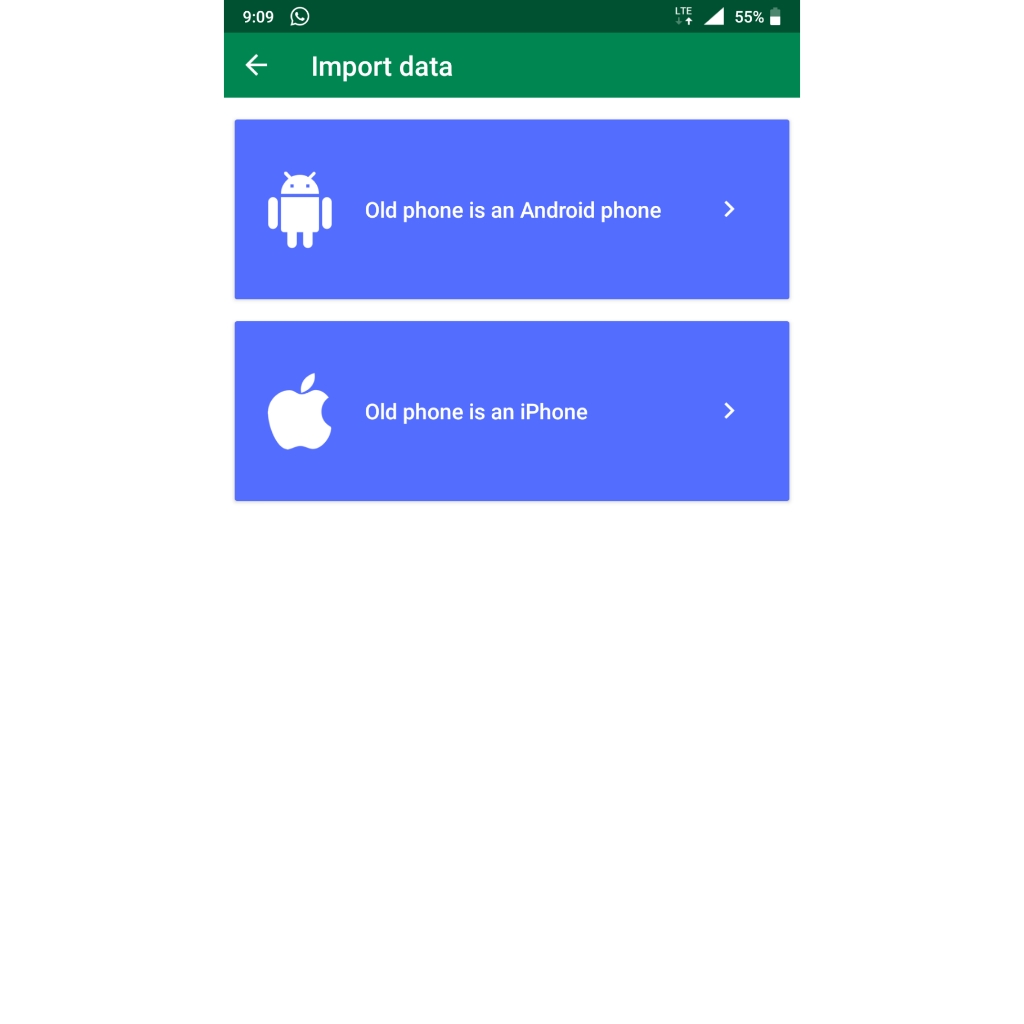 After that, you will be taken to another page, click on 'next' which is at the bottom of the screen.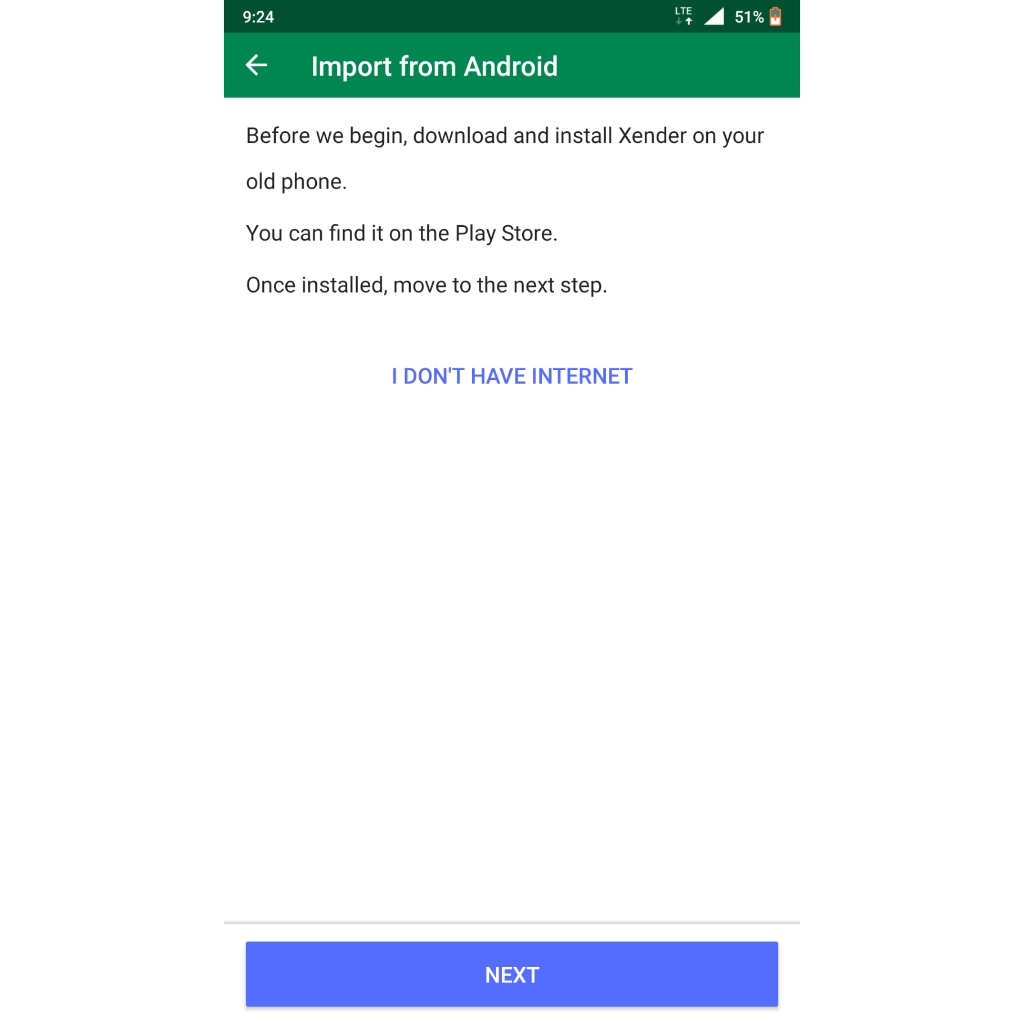 A page which contains instructions to be taken on the other phone will now be displayed, follow the instructions to successfully transfer your old phone's data to your new phone.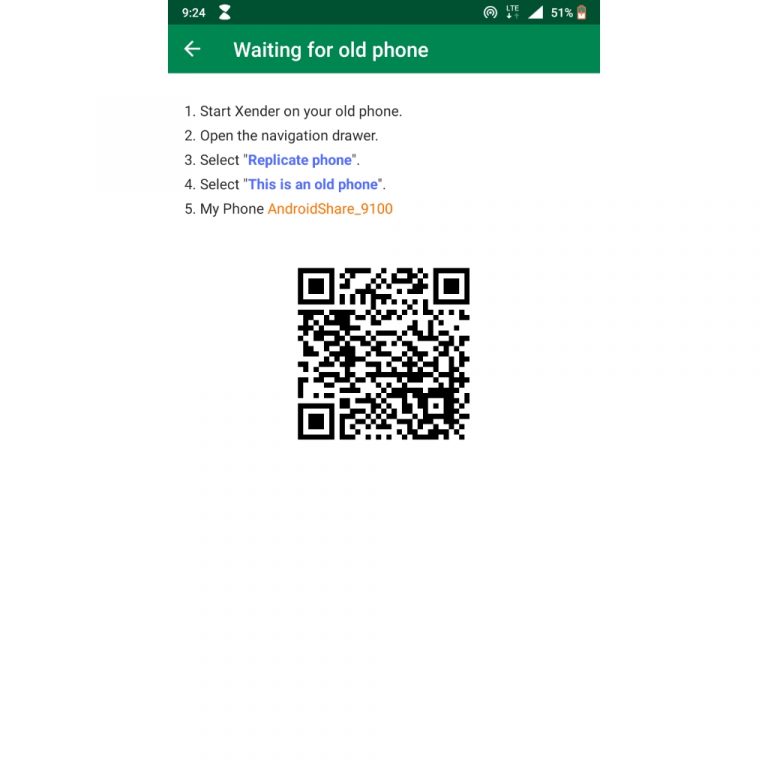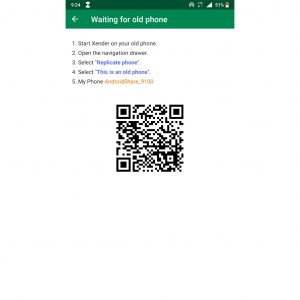 Other ways to transfer all data from old phone to new one
Backup data in old phone and restore on new phone
Another effective way you can transfer all contacts from your old android phone to your new one is by backing up all your data in your old phone and restoring that backup in your new phone. Here are steps on how you can do that
Online backup and restore via Google account
If your old phone has a Google account, you can sign in and perform an online backup all all your phone data, including settings, photos, videos, apps, contact, etc. Follow these steps to backup your phone using Google accounts
Make sure your internet connection is turned On
Open your phone's Settings app.
Tap on System and then Backup.​
If you can't find backup, click on advance setting to see backup option.
Click on the toggle button where you see backup to Google drive. This will backup your entire phone.
When you sign in to your Google account on your new phone, you will see a list we're previously backup data from that account, which is the backup from your old phone. You will see options as to which one you'll like to restore from backup.