Who is Mark Angel Wife?
Who is she?
Does Mark Angel have a wife?
We all tend to ask these questions about the personal life of the popular Nigerian comedian and Youtuber Mark Angel'.
This is because he lives a secretive life and often tries to hide his personal life from the media.
However, we are going to place a focus on the personal life of Mark Angel in this post.
By the way, if you've been wondering if Mark angel has a wife, the answer to your question is 'No'.
I mean… Not really.
Mark Angel has a wife-to-be (a beautiful one for that matter) and we are going to focus on her in this article.
So without wasting time;
Also Read: Mark Angel Net worth: Bio, YouTube Career, Cars & Assets
Who is Mark Angel's Wife?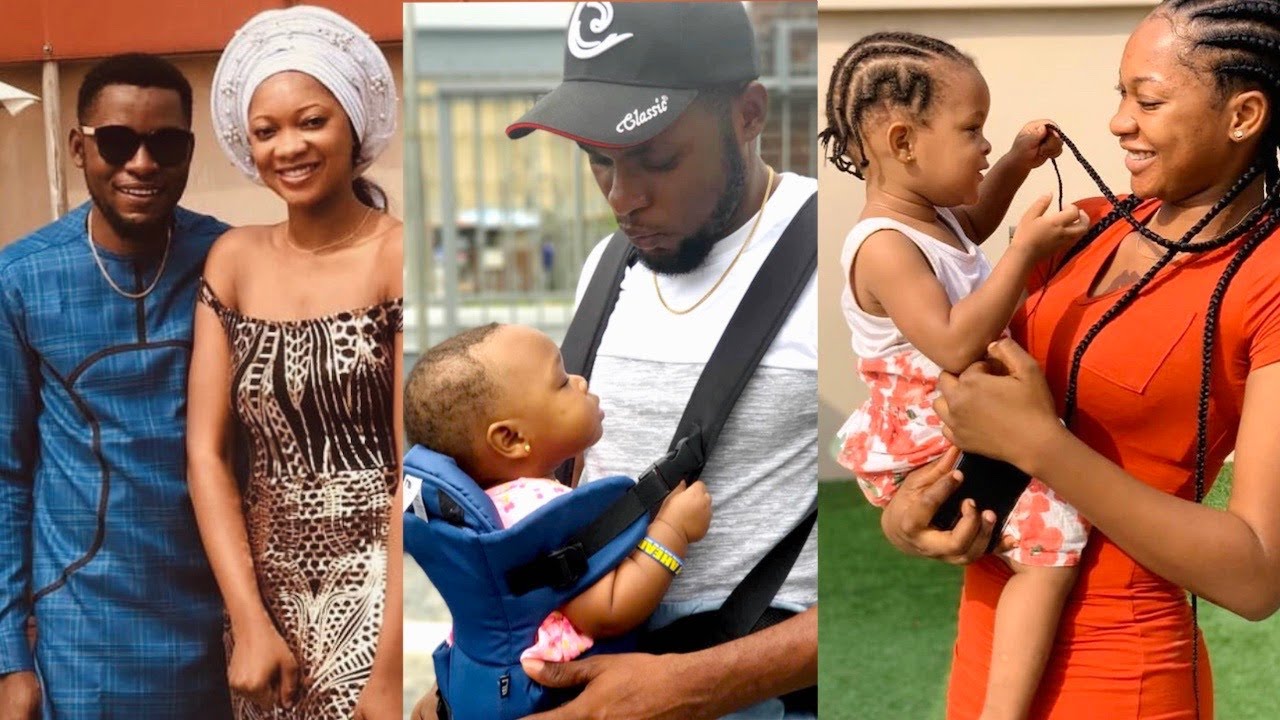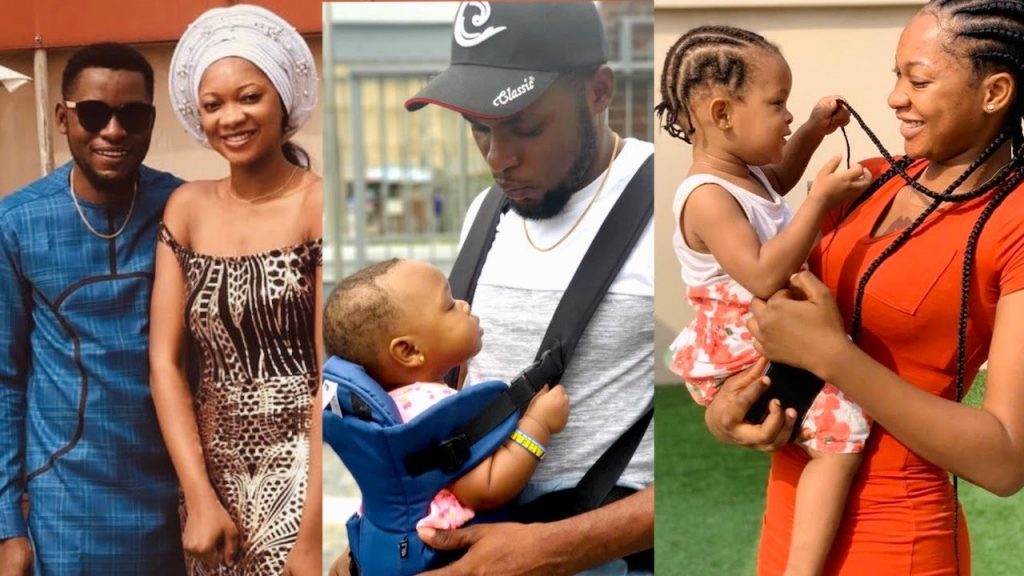 Mark Angel is engaged to Amanda Josh.
However, a lot of people call her his wife.
They even allege that they already had a secret wedding that was not aired by the media.
Mark has never said anything about this rumour.
In all the interviews he has granted, he has never spoken of a wedding or anything related to it, so we think this is a false rumor.
He has once joked about Amanda Josh.
He took a photo of them together and joked that she was a girl his mum brought from the village for him.
In June 2020, he publicly debunked the rumour of their marriage.
He said Amanda Josh is currently his fiance and not yet his wife.
Although he has cleared the air on the issue, a lot of fans still refer to her as his wife.
Sincerely speaking, the fact that they both live together in Mark Angel's house in Port Harcourt really aided in spreading the rumor.
Although they are not married yet.
We can all see that they have a very strong bond and we believe they will get married anytime from now.
Who is Amanda Josh?
Amanda Josh is a talented actress who also features in the Mark Angel Comedy videos.
She has played so many different roles in the videos, including a role as Aunty Success's mum.
She is loved by so many fans and she is also an upcoming act in the Nigerian comedy skit space.
Does Mark Angel have children?
So many people do not know about this, but Mark Angel has a baby girl with Amanda Josh.
This beautiful bouncing baby girl was born on the 15th of May 2018.
She is currently just two years old, and she is called Milla Angel.
Unlike a few other Nigerian stars, Mark Angel does not often post things about his family on social media.
Even after the birth of Milla, a lot of fans did not know about it until he disclosed it in a comedy video.
This raised a lot of reactions as fans congratulated him.
A lot of people attest to the fact that she is a copy of the comedian Mark Angel.
This is actually true, as it can be seen from their recent photos online that they look alike in some ways.
Amanda Josh Career Collaborations
As an actress in the Mark Angel Comedy, Amanda Josh has collaborated with several acts.
Some of them are;
Mark Angel
Mark Angel who is Amanda Josh's husband-to-be is one person that often features with her in Mark Angel's comedy skits.
He's is the owner of the YouTube channel 'Mark Angel Comedy'.
He used to co-own this channel with the famous Denilson Igwe, but they have recently separated for some unknown reasons.
During his early days, Mark gained admission to the Obafemi Awolowo University, but he did not finish his degree in Medicine due to some unknown reasons.
After a while, he then traveled to India where he had his diploma from a film school.
On his return back home, he tried to get a high paying job in the Nollywood scene, but couldn't.
After struggling for many more years after his return, he then met Denilson Igwe.
When they met, they both came up with the idea of starting a youtube channel for comedy.
On starting this channel, they both started featuring as comedy acts alongside the little Emmanuella Samuel.
As time went on, this channel grew big and became the most subscribed and most viewed youtube channel in Nigeria.
Today, both Mark Angel and Denilson Igwe are successful in the comedy space.
Also Read Emmanuella Net Worth: Bio, Parents, Comedy, and Awards.
Emmanuella Samuel
Emmanuella Samuel is another comedy star that always features with Amanda Josh in the Mark Angel YouTube comedy skits.
She came into the comedy space close to half a decade ago.
Then, she was just five years old.
It was said that she was on a holiday with her family when Mark Angel met her.
They are said to be related (cousins).
Emmanuella became famous when she appeared in a video that was titled 'This is not my real face o'.
This is the popular video in which Emmanuella can be seen laughing and making annoying jokes about her school headmistress.
Unknown to her, the girl whom she told the jokes to was the daughter of the headmistress.
When she told Emmanuella that she would report her to her mum, Emmanuella changed her facial expression to suit that of an imbecile, after making the statement to the young girl 'This is not my real face o'.
This skit shot the whole Mark Angel Comedy to the limelight.
It was viewed by everyone across the nation, and it was later featured on the official Facebook page of the popular CNN.
She has bagged so many awards for her roles in the Mark Angel Comedy series, and she is a rising force in the comedy space today.
Today, she is even one of the richest kids we have here in Nigeria.
Denilson Igwe
Denilson Igwe is the co-founder of the Mark Angel Comedy series.
He was an active member who also used to play major roles in their comedy skits.
However, he recently left the crew.
Today, he owns his own YouTube channel named Denilson Igwe, and he already has over 200k subscribers.
He is doing fine in his solo career, but a lot of fans miss his collaborations with the famous Mark Angel Comedy series.
Just like Mark Angel Comedy, Denilson Igwe also dishes out quality comedy videos in his YouTube channel.
These videos are viewed by millions of people across the nation.
He is a recipient of the silver play button from YouTube.
He has also bagged so many awards for his creative roles both while in the Mark Angel Comedy, and also as a solo act.
Today, he has an android app which is available on the official Google Playstore.
This is a comedy app named Denilson Igwe Jumper.
A lot of people say he is more successful as a solo act, but many others are not happy for his decision.
Today, he is said to worth over $200k, thus making him one of the richest comedy skit makers in the country.
Aunty Success
Success Madubuike who is popularly known as 'Aunty Success' is another star that often features Amanda Josh in comedy videos.
She often plays roles as the daughter of Amanda Josh in the Mark Angel Comedy videos.
Aunty Success rose to fame after featuring in just a few Mark Angel Videos.
With millions of subscribers already, Success came into the spotlight with ease.
Amanda Josh joined the crew back in 2017 when she was just barely 5, and she has made it big time in the industry.
Mark Angel wife is a very promising act in the comedy skit industry, and she is expected to become a superstar in the nearest future.
She was born in Port-Harcourt Nigeria, and that is where she still lives with her whole family.
Just like every other kid out there, the young comedienne is still in school.
She currently attends a top-class primary school in Port Harcourt, Rivers State, Nigeria.
Aside from these acts, Amanda Josh has also collaborated with other acts in the Mark Angel Comedy series like Daddy Humble, Uzzy Effizy, and a few others.
These people are all talented actors and actresses, and they have made the nation proud with their craft.
You can find them all by watching the Mark Angel Comedy videos on YouTube today.
Check Out: Who Is Success In Mark Angel Comedy?
Final Thoughts on Who is Mark Angel's Wife?
From this piece, you can see that the famous Mark Angel is not actually married, but he has a fiance named Amanda Josh.
I also believe that you have known more about her too.
She is a very funny individual who seems fun to associate with.
A lot is not known about her personal data like date of birth, place of birth, and more.
This is probably because Mark Angel prefers to keep her away from the public eye.
However, we know that these details will be out anytime soon, so we just have to be on the watch.
Feel free to help out by dropping any additional information you know about Amanda Josh in the comments section.
In all, I hope you enjoyed this wonderful article.
Source: Thingstoknow.com.ng