Do you know Anty Success of Mark Angel Comedy?
Of course I know you do.
But perhaps you do not know her too well.
There is barely anyone who hasn't watched two or three comedy skits from the Mark Angel Comedy series here in Nigeria.
They are the most followed YouTube channel here in Nigeria.
Today, we will discover more about the life of the young comedienne 'Success'.
She often features with the famous Emmanuella in the Mark Angel Videos.
So, let us get down to business.
Who is Success in Mark Angel Comedy?
Success Madubuike (aka Aunty Success) is a popular Nigerian comedienne who was born in Port-Harcourt, Rivers State, Nigeria, and she also resides there with her family to date.
Anty Success is a cousin of Mark Angel.
Although she was born in Rivers State, Nigeria, Success Madubuike is originally from Imo state, Nigeria.
She is actually still in primary school, but she is already a star in the Nigerian comedy skit industry.
How old is Success in Mark Angel Comedy?
Success Madubuike was born on the 19th of July 2013.
As of 2020, she is just 6 years old.
Aunty Success Career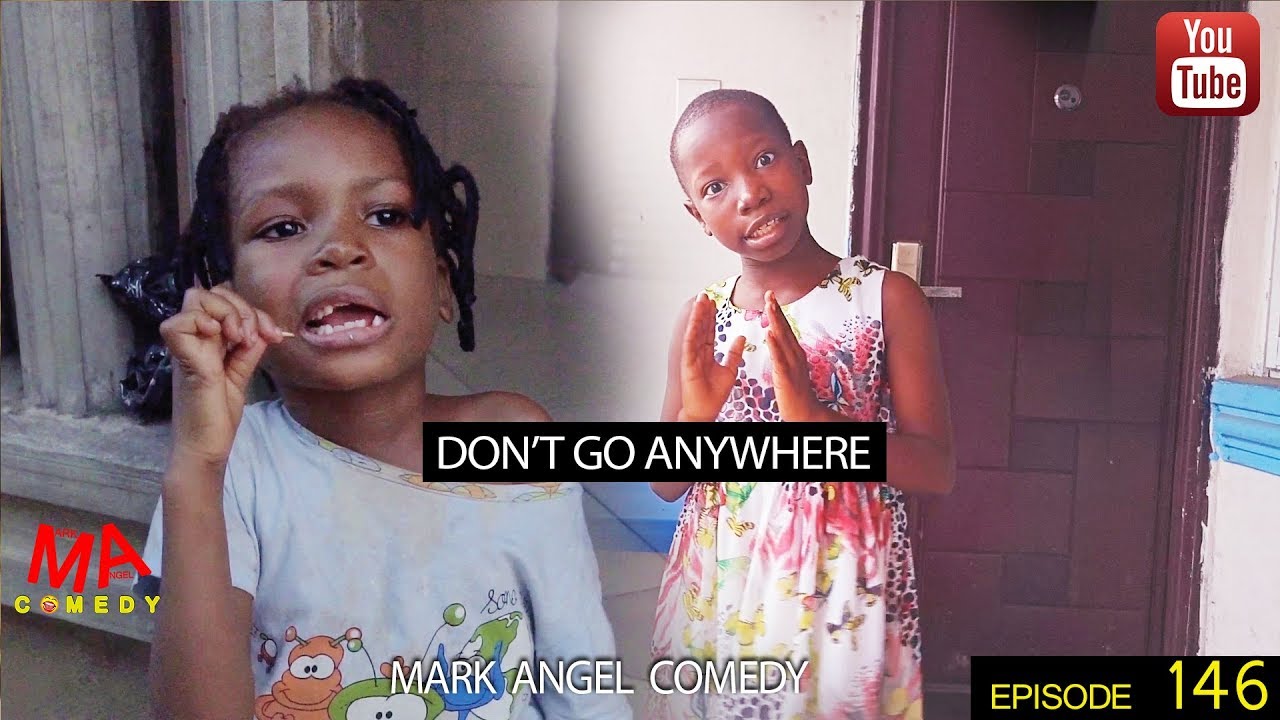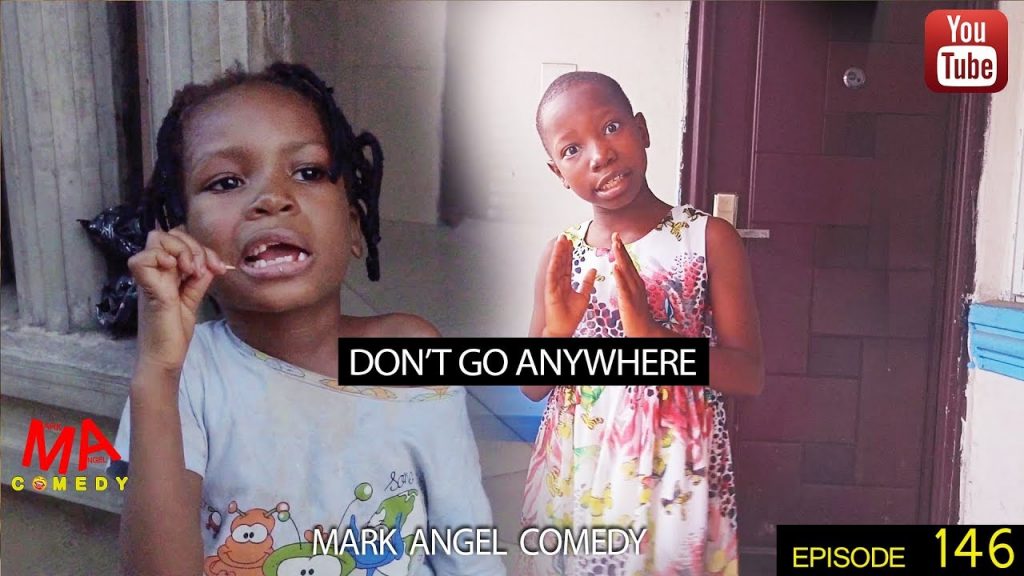 Aunty Success rose to fame when she featured in a few episodes in the Mark Angel Comedy.
Being a very popular channel in Nigeria, Success made it to the limelight easily.
She joined the team back in 2017.
As an intelligent young girl, she was able to master and interpret her roles perfectly like a professional actress.
After joining the Mark Angel Comedy back in 2017, she has also played a part in the gradual growth of the Mark Angel YouTube channel over the years.
Today, the Mark Angel Comedy YouTube channel is the first in Nigeria to actually reach above six million subscribers.
Back in 2019, Aunty Success embarked on her first trip to Dubai (aka the London of Africa).
She embarked on this journey with the famous Daddy Humble.
He is the guy who often acts like her dad in some episodes of their comedy skits.
She is really fun to watch, and she surprisingly has a huge fan base here in Nigeria.
Success on Social Media
It might be surprising to know, but the famous Aunty Success is active on social media.
Probably, her accounts could still be handled by guardians or maybe a social media manager, but we do not know about this.
On Instagram, Success can be found with the handle @auntysuccess.
She has a whopping total of 119k followers on Instagram.
If you are a fan of this rising star, you can get to know her better through her handle on Instagram.
On Facebook, she has a public figure account named Aunty Success.
This account has over 17k followers, and over 3k likes.
She shares wonderful photos and links to their latest videos on this platform.
Feel free to check her page on Facebook to know more.
This is somewhat strange for a 6-year-old, but you can see for yourself that the young Aunty Success is already active on social media at such a young age.
Benefits of being a star I guess…
You can follow her through any of her social media handles today.
Success Awards & Nominations
Although Success Madubuike is very young, smart and talented, she has not won any awards yet.
She has even not been nominated for any award yet.
However, with so much talent, we know that she will soon bag several awards.
Remember she is only 6, so she still has a long way to go in the industry.
Success cars & assets
We know that the young success has racked up some cash from the comedy space, but we do not know if she has already bought a car for herself at such a young age.
Even if she has, we wouldn't know as her personal life is not really public.
On the contrary, we will come up with updates if we find out that she owns a car or any mansion.
Success Net worth
Success is a very influential kid today, and she is already a well-known celebrity at such a tender age.
Currently Anty success has an estimated net worth $25,000.
That should be about #9.5 million Naira, when converted to our local currency, using the latest exchange rate.
Now that is a huge sum for a 6-year-old.
It should hint you of the benefits of working for a popular YouTube channel like Mark Angel Comedy.
Aunty Success Collaborations
Here are a few people that the young comedienne Aunty Success has collaborated with.
These people have been with her all through her career in the industry.
Mark Angel
There is barely anyone who can say he doesn't know Mark Angel.
He is the founder of the Mark Angel Comedy series.
He co-owned this channel with Denilson Igwe back then, but Denilson left the Mark Angel comedy crew.
We do not know why he left, as none of them have really spoken about it.
Mark Angel was born on May 27th 1991.
Just like Emmanuella Samuel and Success Madubuike, he was born and bred in Port-Harcourt, Rivers State, Nigeria.
However, he is originally from Imo state Nigeria.
He once enrolled in Obafemi Awolowo University to study Medicine, but he couldn't finish due to some reasons.
After some time, he enrolled in a Film School abroad to study Cinematography.
Upon graduation, he returned and ventured into the Nollywood industry.
But things did not work for him, so he started his own production company called Mechanic Pictures.
Even after the creation of this production company.
Mark didn't make it to the spotlight in Nigeria.
It was when he and Denilson Igwe came up with the idea of opening a youtube channel, that they started Mark Angel Comedy.
This was what shot both of them to the limelight.
Today, the Mark Angel Comedy channel has close to 7million followers, and they keep growing.
As of today, Mark is even said to be the richest Youtuber here in Nigeria.
Read On: Mark Angel Net worth: Bio, YouTube Career, Cars & Assets
Emmanuella Samuel
Born on the 22nd of July 2010, Emmanuella is a young comedienne who hails from Imo state, Nigeria.
Although she is from Imo state, Nigeria, she was born and bred in the city of Port Harcourt, Rivers state.
She is said to be Mark Angel's cousin.
Over the years, Emmanuella Samuel has been the most featured act on the Mark Angel Comedy.
Through Mark Angel, Emmanuella has won several recognitions and awards both within and outside the country.
It was said that she got involved in acting back in school.
Then, she used to act in school projects.
This helped her to pass the audition by Mark Angel, as he found her to be the best choice for his comedy roles.
Today, Emmanuella is well recognized in countries like Australia, USA, and others.
Back in 2018, Emmanuella aired a news that she would be featured in a Disney movie.
This sparked positive reactions all around the country.
She was even invited to the National House of Assembly by Senate President Bukola Saraki.
During the Lockdown for the famous pandemic, Emmanuella was featured in a comedy skit that was made by Ofego.
This skit featured other acts like Aunty Success and the famous Regina Daniels, and it was a major success.
Read On: Emmanuella Net Worth: Bio, Parents, Comedy, and Awards.
Daddy Humble
Daddy Humble (aka Uncle K Brown) is an upcoming Nigerian comedian, Actor, and scriptwriter who is also a part of the Mark Angel Comedy series.
He often features alongside other major acts like Emmanuella Samuel and Aunty Success.
In the comedy series, he often plays as a father to Aunty Success.
He is a rich YouTube comedian in Nigeria, and he is currently estimated to worth over $50,000 dollars already.
Uzzy Efizzy
Uzzy Efizzy is an upcoming super star who also featured in the Mark Angel Comedy series alongside Aunty Success and the others.
He is an actor, musician, dancer, and also a chef.
He is very active on social media platforms like Instagram, Facebook, and twitter.
Recently, he opened his own YouTube channel called Uzzy Efizzy.
This channel currently has about 1.67k followers already, and they tend to grow at a slow and steady pace.
You can join him by subscribing to his YouTube channel.
He is a very funny person, and his videos will surely make you laugh.
In his YouTube channel, most of his videos are from the Mark Angel Comedy.
Read on: Top 10 Funniest Comedians In Nigeria
Conclusion of Who is Success in Mark Angel Comedy
From this article, you can now see more about the life of the Little comedienne 'Aunty Success'.
She is a very smart young girl, and she is loved by many for her roles in the Mark Angel Comedy videos.
With so much talent and acting skills, we all know that she will become a real superstar in the future.
So far, these are all we know about the little Aunty Success.
You can drop your opinions if you have anything to add.
Feel free to drop your comments below.
Source: Thingstoknow.com.ng